Delhi
Chicken Tikka Waffles & Crepes: Stop My Starvation In GK I Literally Stopped Our Starvation!
Being die-hard fans of pancakes, waffles and all things yummy, we stumbled upon a cutesy place in GK I's M Block Market and believe us, it's a mini Mecca for every foodie out there! Bright blue doors leading to a narrow joint, pretty decorations and simply fraught with all things whimsical, this eatery will catch your eye instantly. There's not enough room to sit and eat here, but heading here is totally worth it and here's all the reasons why!
Banana With Whipped Cream Pancake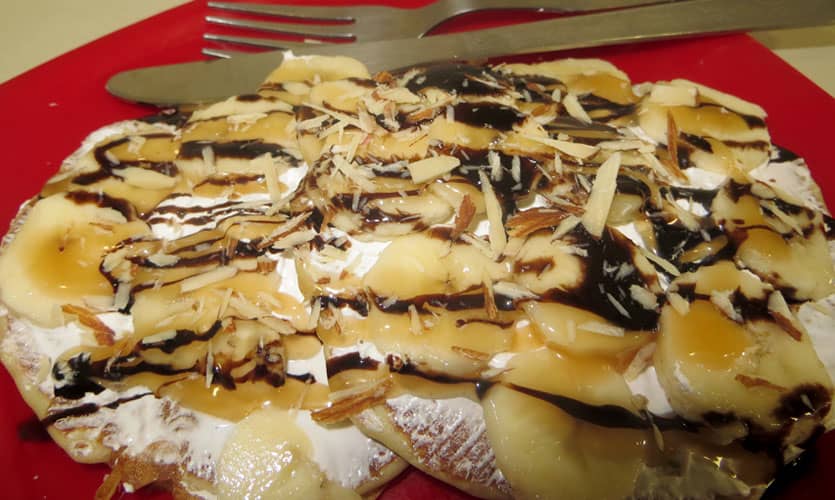 Pancakes always come first, and hence our first order just had to be this! We ordered their Banana Pancake, and our plateful came with two soft and fluffy pancakes which were topped with banana chunks, smooth whipped cream and almond flakes. Each bite dissolved in our mouth and so we noshed it all up in no time! 
Price | Rs 130
Paneer Mania Sandwich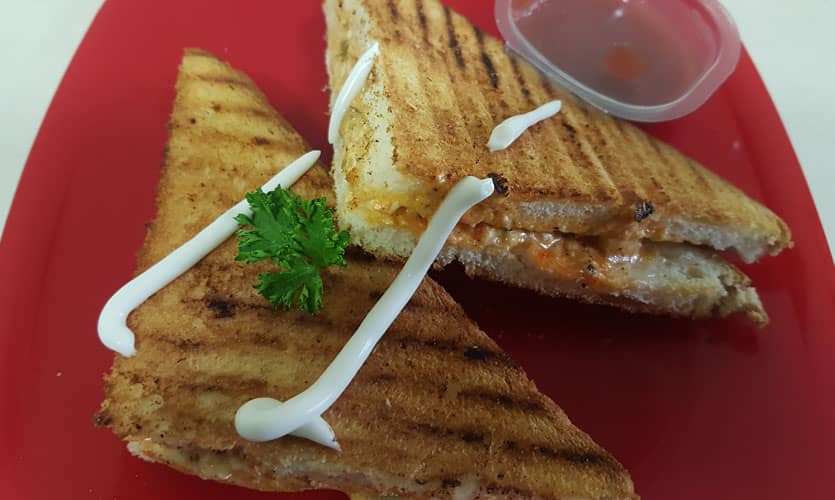 Next up was their Paneer Mania Sandwich. The bread was crispy, well-grilled and perfectly held the gooey paneer filling inside. The masala was chock-full of Punjabi tadka flavour, along with loads of mayonnaise. Heavy, delicious and satisfying to the core, their Paneer Mania Sandwich was worth every penny! 
Price | Rs 120
Mrs. Singh Garlic Chicken Crepe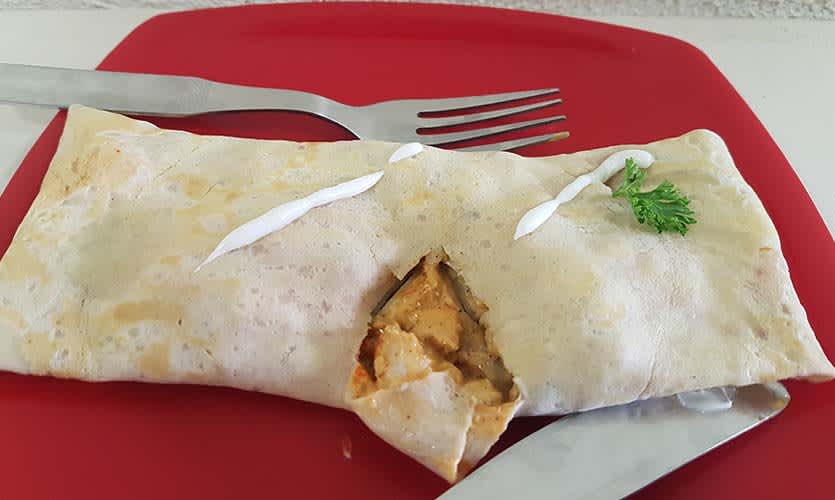 Now this one was a real Punjabi-fied crepe! This haunt brought the best of both worlds and combined them in such a delicious combination. The crepe was topped with oodles of mayonnaise and filled with gooey, scrumptious garlic chicken masala. Yum yum!
Price | Rs 130
Chicken Tikka Waffle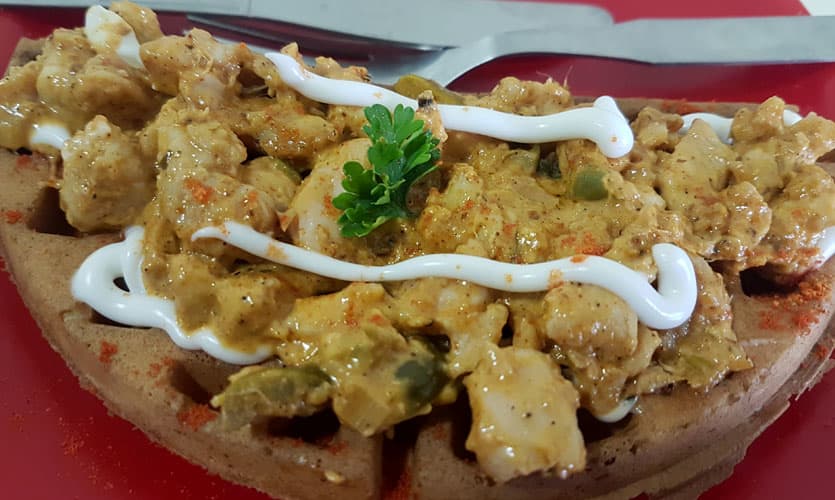 Yes, we were as excited for this concoction as you are right now. You might even squirm at the thought of this unheard-of combo, but hold on - we're here to tell you it was amazing! The waffle was brittle, crunchy and topped with scrumptious tikka masala. Seemed like this masala had a lot of mayo and all the Punjabi spices we love and adore. Undoubtedly the best savoury waffle we've ever had - hats off! 
Price | Rs 120
Belgian Classico Waffle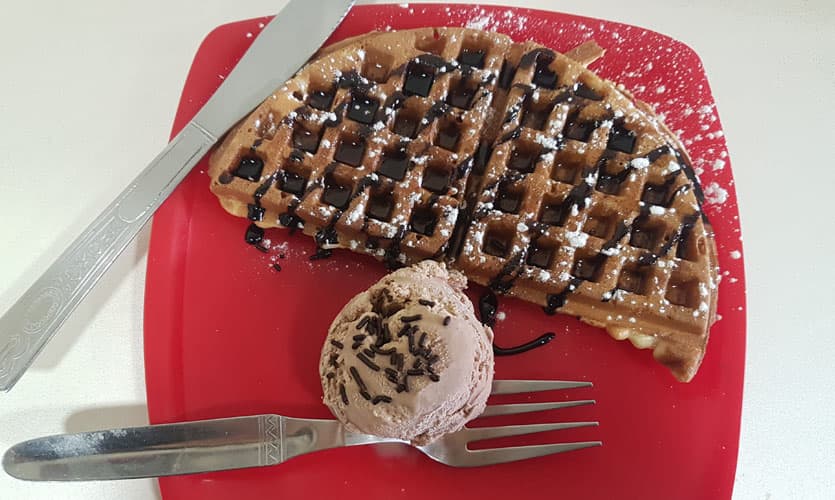 To wind it all up, we ordered their Belgian chocolate waffle. The crunchy waffle was slathered with delicious dark chocolate along with maple syrup, and was served with a scoop of rich chocolate ice cream (omg!). Pure indulgence is what perfectly describes the feeling of devouring this crisp and sweet waffle. 
Price | Rs 99
So Stop My Starvation will certainly stop your starvation, but never halt your desire for it. Go try it for yourselves folks, you know you want to!
Location | M 28 E, M Block Market, GK I
Meal For Two | Rs 300