Delhi
Chic Tees & Denims Galore: Things To Shop APART From Electronics @ Gaffar Market!
There is nothing better than spending a day buying cheap and good quality clothes and mentally pairing your newly bought crop top with your favourite jeggings, is there? While there's always Sarojini Nagar and Janpath for us to head over to for cheap splurging, Gaffar Market in Karol Bagh has its own charm. Known mainly for hundreds of businesses running in the field of mobiles and gadgets, Gaffar also houses tons of small shops which sell second copy branded clothes, bags, and watches.
Giving you guys another reason to shop, here's a list of things you should look out for in Gaffar Market APART from gadgets!
Bags And Purses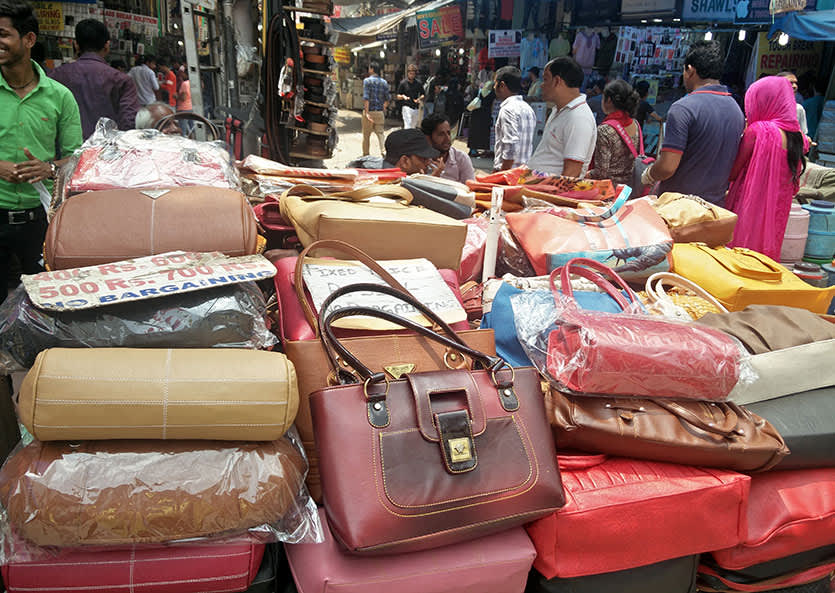 There are a couple of shops in Gaffar which sell bags. There are stalls out in the street and there are a few fully fledged outlets as well. You'll find first copy bags of brands like Prada, Michael Kors, Louis Vuitton, Gucci, Tory Burch and more at the outlets and second-third copies of similar brands at the stalls. 
Just like the difference in the quality, difference in the prices of the products was also evident. While the price ranged between 500 - 2,000 bucks at the stalls, the prices of bags (even the small sling ones) began from Rs 1,500 at the outlets.
Price | Rs 500 Onwards
Denims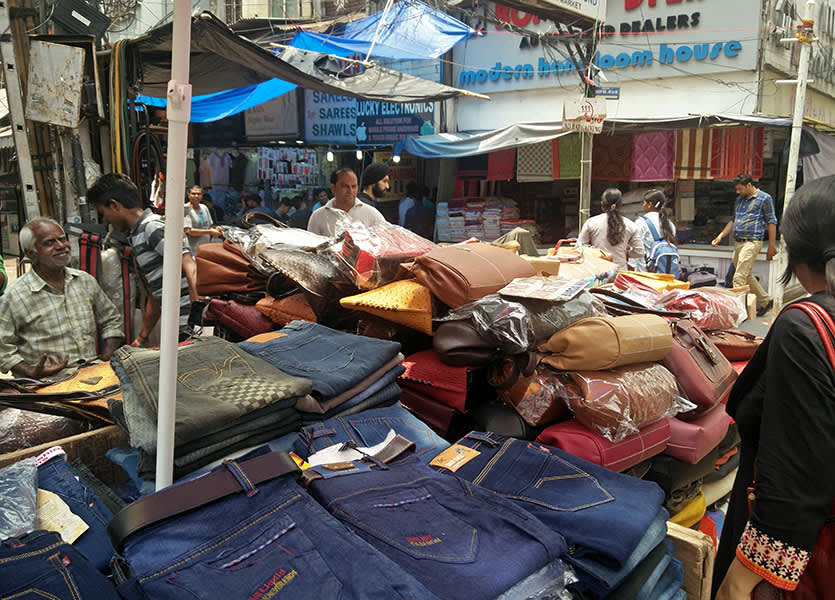 You'll find denim jeans and jackets displayed everywhere as soon as you enter the market. Piles and piles of jeans, you'll find all your favourite styles in your size whether it's ripped, skinny, or boyfriend ones. They are available in the stalls outside as well as the bigger shops inside the galis of Gaffar. We, however, didn't find much difference in the quality. The prices of denims start from as low as 300 bucks. If they quote higher prices, you can always bargain!
Price | Rs 300 Onwards
Tops, Shirts & T-Shirts Galore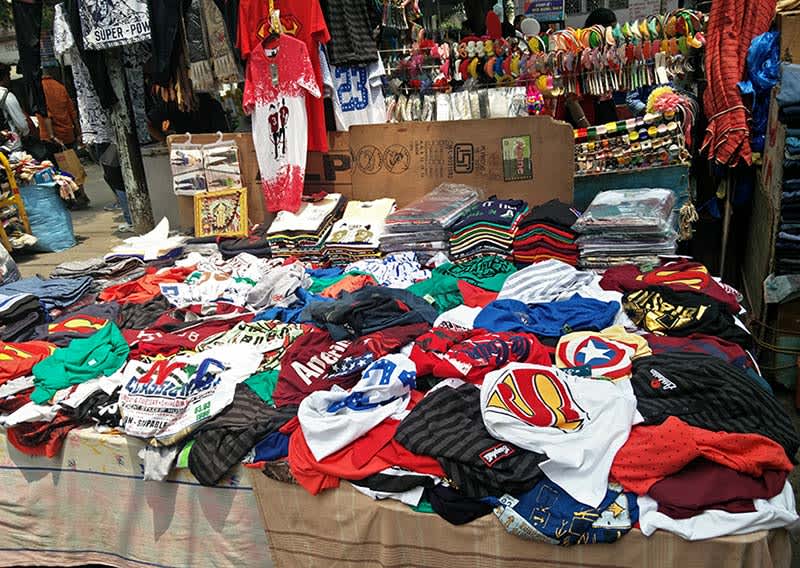 Okay guys, Gaffar Market is a must-visit place for all you people out there wishing for something new and casual in your wardrobe but don't wanna spend too much. The shops here are nothing compared to Sarojini Nagar or Janpath when it comes to the style and keeping up with the latest trends. 
BUT they have TONS of second copy branded clothes. Name a brand and you'll find its copies everywhere. You'll also find a few shops selling duplicates of signature Juicy Couture tracksuits. So basically your gymwear: sorted! The prices of tops start from 200 bucks - yep, we're not kidding.
Price | Rs 200 Onwards
Pretty Ethnic Kurtis, Suits And Sarees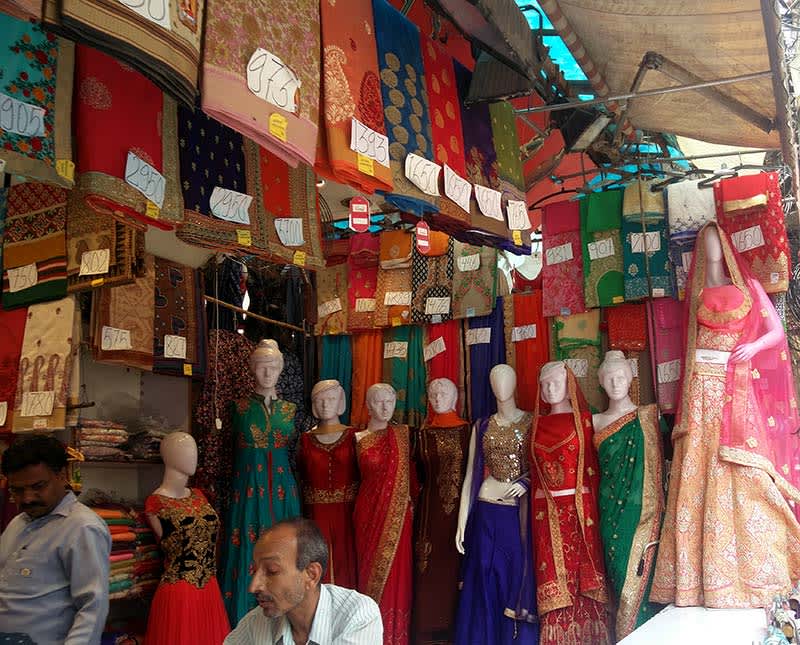 Gaffar Market has a few shops inside its galis which sell some really beautiful suits and lehengas. While obviously, Gaffar isn't anyone's first choice for buying formal wear, it is definitely worth a visit. You might just find some treasures with intricate embroidery while you're at it. Luckhnowi kadhai and phulkari designs are just an example of what you can find here. There also shops which sell cheap suits and sarees starting from 800 bucks.
Price | Rs 800 Onwards
And here's a major tip: carry your shades or umbrella along with you and let a refreshing glass of banta come to your rescue after spending a day in the heat of Delhi. While we didn't find Gaffar Market to be our first choice for a proper shopping spree, it certainly gained our attention and maybe even affection when it came to second copies of products. 
Watches, bags, clothes, sunglasses and even belts can be found displayed all over the small streets of the market. If you find yourselves in Karol Bagh, do check out this market for some shopping (or just window shopping) and we're sure you guys won't be disappointed!