Delhi
Chic, Spacious & Affordable: 4 Bags From Mohawk That We're Currently Crushing On!
Every bag has a character, a special purpose and utility! You can't just pick up a bag, throw your stuff in it and move! Nope, you don't do that. We mean, you can't take a laptop bag for your camping trip or put a laptop in your handbag or carry your essentials in a backpack! No, there's a bag for each occasion and we must adhere to that. A bag doesn't just carry your stuff around, it adds to your personality or make or break your first impression on someone! 
But we totally understand that getting a bag for every whim and fancy of ours is also not possible without burning a deep hole in our wallets. But guess what, now it is possible, all thanks to Mohawk Bags! These guys have a bag for every occasion, which also has an affordable price tag attached to it. We picked out these 4 bags that you'd need for all your occasions, check 'em out!
1. The Tropical Backpack For The Cool Campus Life
 
Life in the concrete jungle can be dull and boring, so carry a piece of the tropics with you in this beautiful bag! Vibrant and brightly coloured, this backpack is ideal for school, college or even a day trip. Spacious and comfortable to carry, it'll add that much more zing to your cool quotient! We're totally in love with this one, so snap it up before they sell out!  
Price | Rs 3,999
2. Triaga Travel Bag For Those Short Travels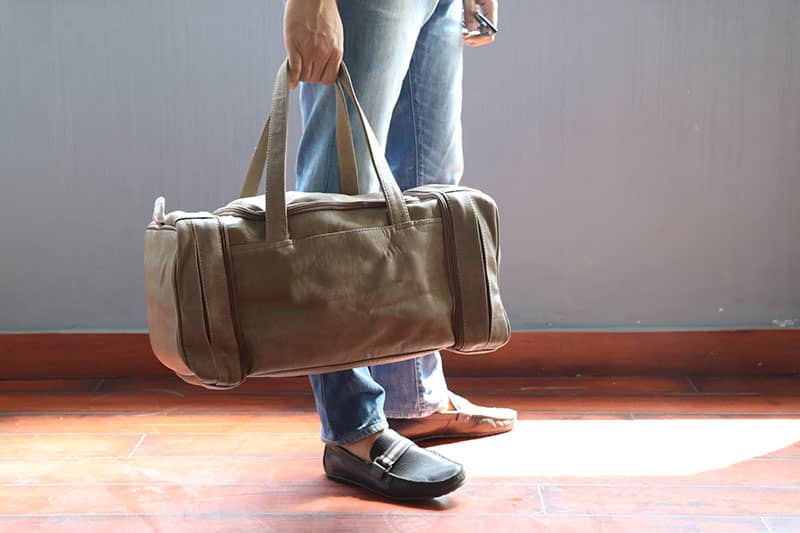 If there's anything more difficult than finding a needle in a haystack, it's finding THE perfect travel bag! Fret not, 'cause we found the perfect duffle bag at Mohawk for your short travel jaunts. This faux leather duffle bag is super-spacious, comfortable to carry and water resistant. Plus, it looks so cool that you'll want to plan a trip just to use this bag! It comes in charcoal and coffee colours and they both look equally amazing! 
Price | Rs 2,999
3. Solid Office Bag For Your Daily Office Needs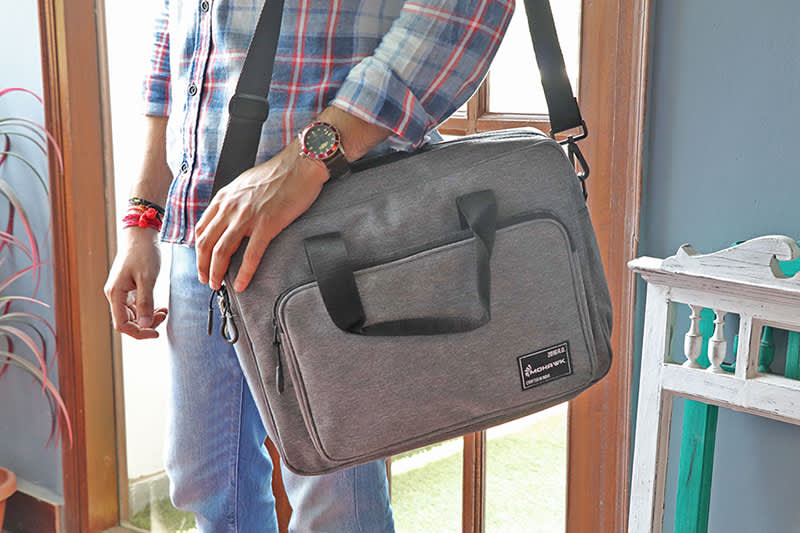 This one's just perfect for all the office peeps! It's a laptop messenger bag that has enough space for your laptop and other files and notebooks. It's spacious and looks cool and as we said already, it doesn't completely upend your budget! So don't hold back and add some subtle coolness in your boring office routine. 
Price | Rs 1,999
4. Laptop Portfolio For Your Laptop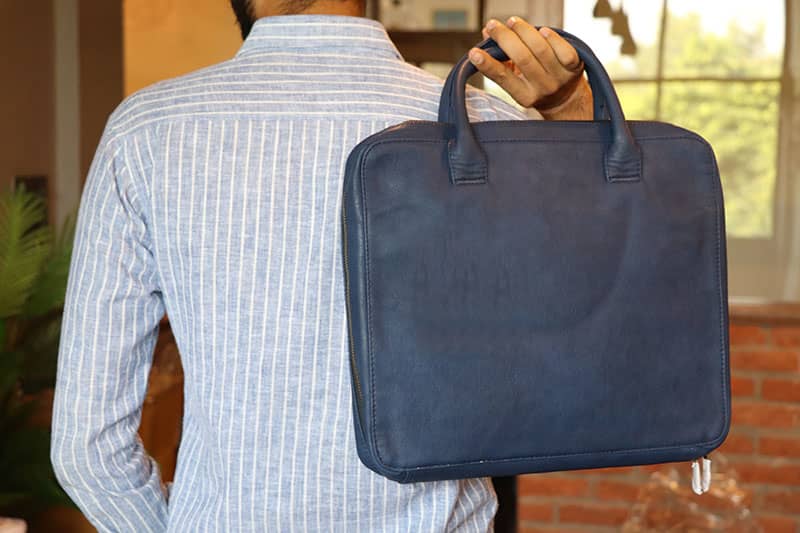 There are bags with laptop compartments and then there are laptop portfolios that smartly house your beloved lappy! So if you want a special carrier for your laptop, then you gotta check out these laptop portfolios from Mohawk. They come in different colours that are subtle and perfect - you'll adore them to bits!
Price | Rs 1,999 
They have options, they have sane prices AND they have subtle and perfect designs, in short - they have everything you could ask for!  
Shop Online Here | https://mohawkbags.com/
Check Out Their FB Page | https://www.facebook.com/mohawkbags