Delhi
Chhole Bhature & Lassi For Your Next Lazy Sunday Brunch @ Shree Gopal Ji, Rohini
If chhole bhature is your one true love, then you're in for a treat. We discovered a gem on the streets of Rohini where you can gorge yourselves on some delicious chhole bhathure and chhole chawal. If you live in Rohini or Pitampura, chances are you've already of heard of Gopal Ji Chhole Bhathure - maybe they're already your favourite bhature spot! We'd heard a lot about the place from many localities, so we decided to finally go check it out.
It's a typical local chhole bhathura shop with no seating area, cheap prices and is always buzzing with people, and of course, mouth watering food. People mostly come here for takeaways because they have a small eating area with tables and no chairs. They don't offer a lot of variety on their menu - just four items which include Chhole Bhature, Chhole Chawal, Raita and Lassi. But from our experience, they do these amazingly well! We tried everything (we couldn't resist) and this a place you NEED to head out to!
Here's what we dug into:
Chhole Bhature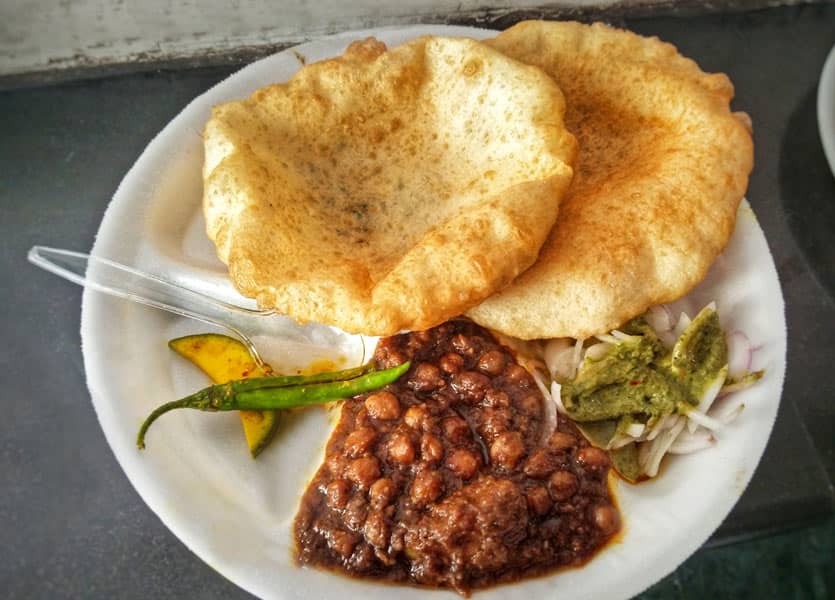 First up we ordered their famous (obviously) Chhole Bhature. The bhaturas were light and soft, stuffed with a little paneer, ginger and coriander. The chhole were just the right amount of spicy; they didn't go overboard on spices nor was it left bland. No wonder they're so famous! They were served along with onions, chillies, mint chutney and some achaar. 
And the best part about the dish was that neither the chhole nor the bhaturas were dripping oil. Too much oil can make you dislike any dish instantly, but that wasn't the case here *YAAAY*. Plus, you can also ask for extra chhole if you finish your portion (our prediction: you will because they are finger-licking good) *another big YAAAY*.
Chhole Palak Chawal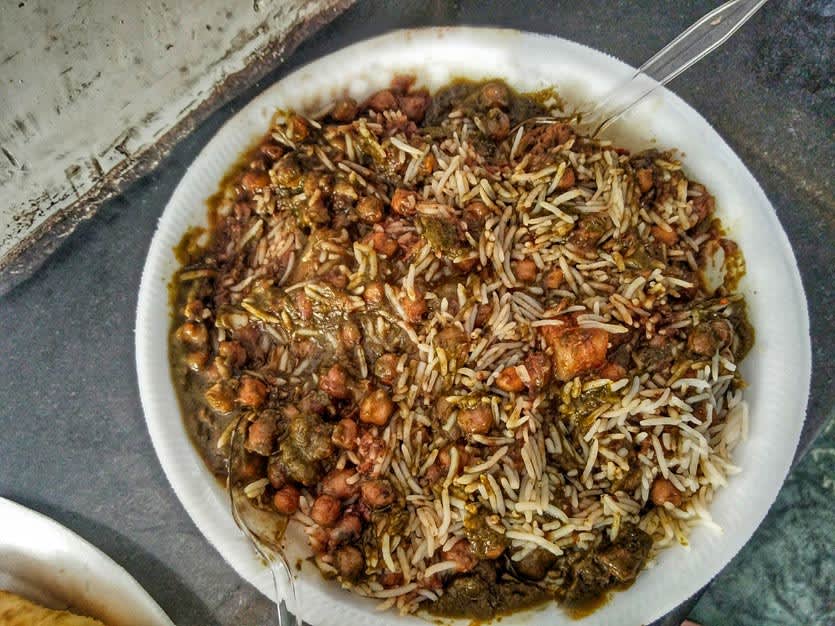 Their second dish, Chhole Palak Chawal didn't disappoint us either. It was served piping hot along with some extra onions and chillies. The spicy Palak Chhole were well prepared and tasted heavenly. The rice was also cooked well and was delicious to eat, scooped with their chhole. The quantity was massive (really!), and with each bite so tempting, it didn't take us long to polish everything off!
Lassi & Raita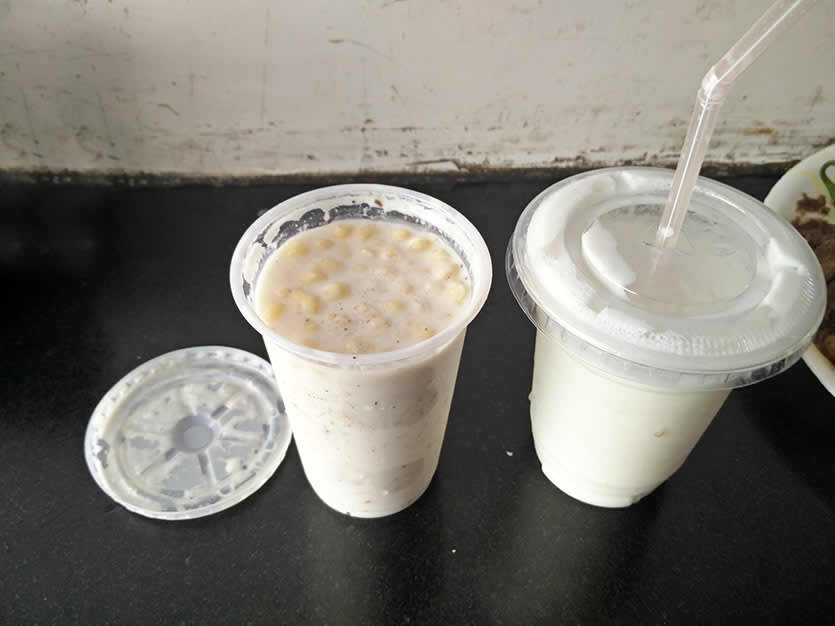 There's no Punjabi meal, especially one like chhole bhature, without a glass of lassi, is there? That's we had next - a sweet glass of Lassi with a fairly decent amount of malai topping it. Nothing fancy, but definitely delicious. We also tried their Boondi Raita, a treat after eating the spicy chawal. It was a typical homely raita, mixed with chaat masala, some cumin and salt. Fun fact people - it was served in a glass. That was a first for us. And yep, you have to drink it!
The place is very pocket friendly and offers value for money. Their service is fast; you won't have to wait for ages to devour these yummy dishes. If you're not a heavy eater, then you can also order half plates of their items. Or you can just take a friend along if you believe in 'Sharing is Caring'.
We totally recommend this place, guys! Head out to Gopal Ji Chhole Bhathure in Rohini the next time you have a craving for some bhaturas or a hearty meal and you won't be disappointed.
Meal For Two | Rs 300
Location | Shree Gopal Ji Chhole Bhature - Right Opposite Samsung Outlet, Pocket 6, Sector 2, Rohini
Call Them | +91 9891 065 064
Here's Their Website | http://gopalji.business.site/