Delhi
Cheer Up Teetotallers, Here Are 6 Awesome Places To Glug Down Your Kinda Drinks in Town - Mocktails!
Picture Credits: Snazzyham
If you're a teetotaller or simply not in the mood to drink, a mocktail can be the perfect option. These delicious drinks are available in a number of exotic and innovative flavours that will surely appease your taste buds. Check out our curated list of mocktails and sip on dreamy, cool drinks to kick away the summer heat in style!
1. The Brewhouse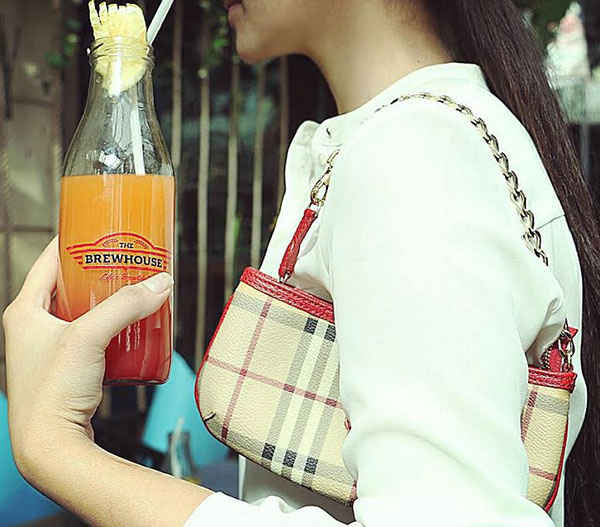 Known for its lush beer gardens, chiller atmosphere and everything you need to unwind, The Brewhouse serves not only the freshest beers, but also some really crazy mocktails! Their chilled Cranberry Coolers ooze freshness and fruitiness in every sip you take. On the other hand, their Minty Haze has got that exhilarating minty flavor you'll love. Go pay them a visit and guzzle down some yummy mocktails for approximately Rs 300 - 350 each.
Location | Fortune Select Excalibur, Sector 49, Sohna Road, Gurgaon
2. Kinbuck2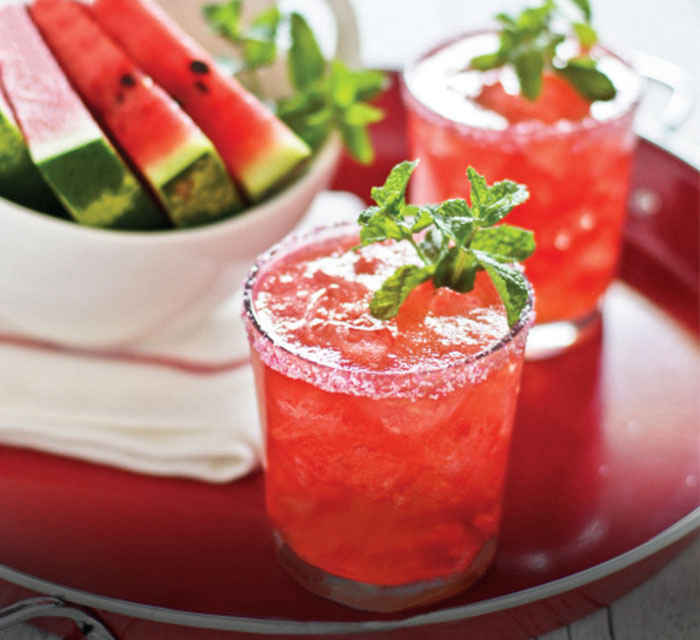 Delhi's first Roman bistro, Kinbuck2 is brimming with youthful and fun vibes. They offer an extensive menu for mocktails - their Pulpy Chunks concoction's got orange and watermelon chunks mixed in with Sprite and is one of their most unique mocktails! They've also got Sunshine Splash, Smokey Sun and lots more. These summer coolers will cost you approximately Rs 250. 
Location | P-10/90, 1st & 2nd Floor, Outer Circle, CP
3. Smoke House Deli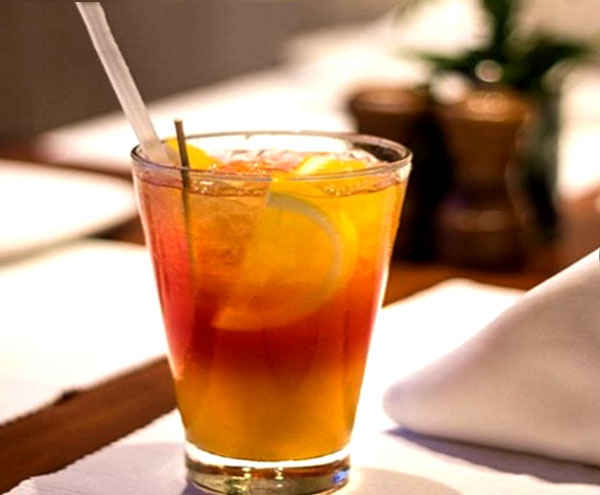 The coolers at this restaurant are a must have for anyone who loves to experiment. We recommend their Three Two Tango Cooler that is prepared by mixing orange and cranberry juice with juicy chunks of fresh peaches and tangerines – absolutely refreshing! Other favourites are the Apple Soaked Mojito & the Kiwi-Cantaloupe Melon Lemonade for their novelty factor. These mocktails cost anywhere between Rs 250 and Rs 500.
They've got multiple outlets across Delhi NCR
4. The Chatter House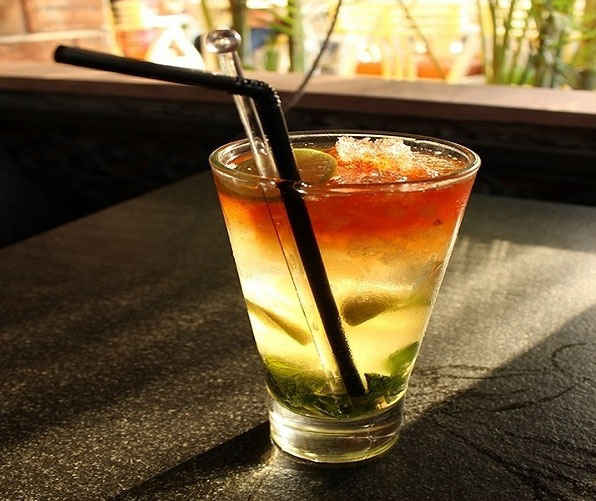 This is one place where you can enjoy fun-filled conversations with friends and family over a few drinks and great food. They offer a variety of exciting mocktails like their Amrood Chaat, which basically consists of guava juice and zesty lemonade topped with tabasco sauce and chaat masala for a lingering taste. Another mocktail worth trying out here is the Blue Angel made using blue curacao, fresh lime and Sprite. Mocktails here will cost about a reasonable Rs 150 each.
Location | Epicuria, Nehru Place Metro Station & 58, Khan Market
5. Hard Rock Cafe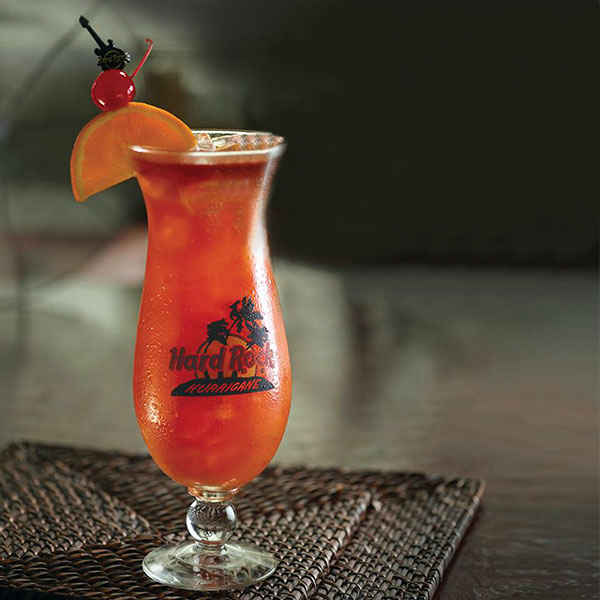 The best of rock and the best of times is what defines our beloved HRC. Their Alternative Rock is served in special glasses called Hurricane, Martini and Margarita glasses which can also be purchased separately at the memorabilia counter. Their Crushed Velvet Mocktail is a mix of raspberry, pomegranate and lime served in a Martini glass with a salted rim - a must try! A glass of these frosty mocktails will cost you approximately Rs 300.
Location |  DLF Place, Saket
6. Tawak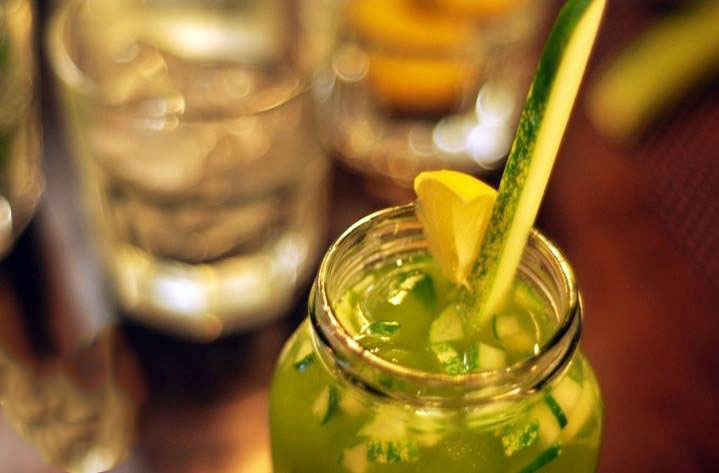 With an endeavour to take its connoisseurs on an Asian culinary journey, Tawak is an eatery to bring all your oriental fantasies to life. To freshen us up, they've got a myriad of mocktails. Some of our favourites are Cucumber afterwork- a forever refreshing cucumber based drink and Wasabi Mary- a tomato based drink to tickle our taste buds. A refreshing mocktail chugging session here would cost around Rs 165 - Rs 180 each. 
Location | H- 224/H, Sector 63, Noida
7. Diggin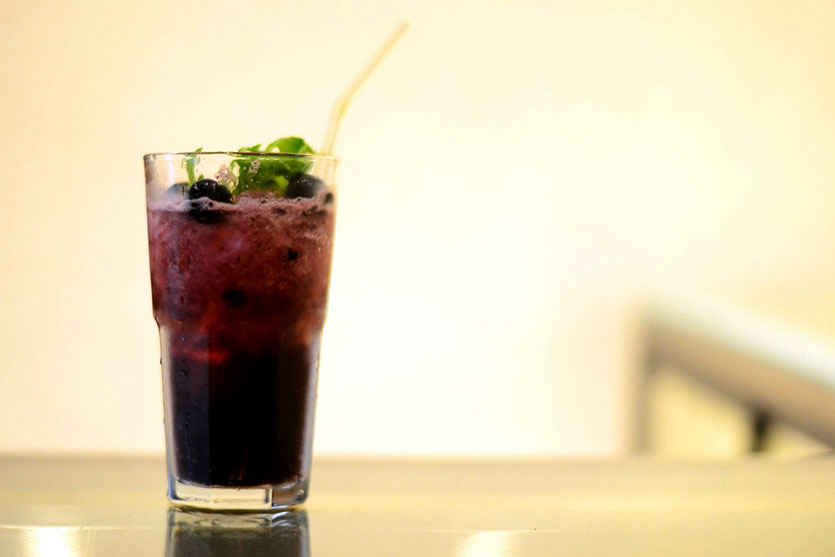 Proudly located opposite Gargi college, Diggin is one of those cute french bistros where you would want to go over and over again. Along with attractive ambience and good service, they have some real good and mind blowing mocktails. We highly adore their Virgin Sangria. Yes, a  Sangria concocted as a mocktail. We know you are already awaiting to try it, so go have a look and see others as well.
Location | Anand Lok Shopping Centre, Opposite Gargi College, Anand Lok
8. Cafe Delhi Heights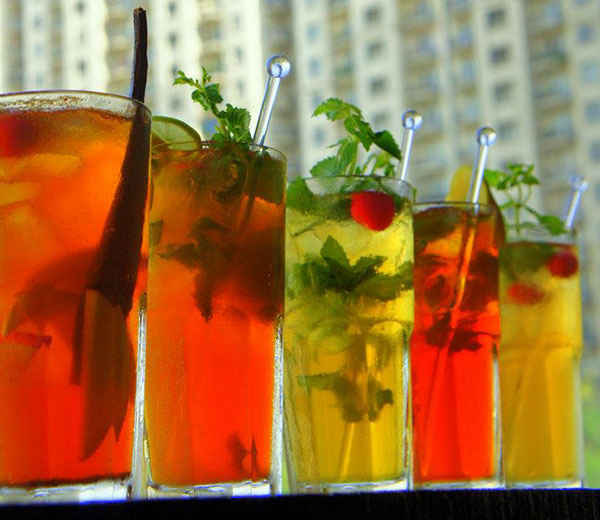 Alluring Delhi with its authentic Delhi feel, Cafe Delhi Heights is a hip place for all the Delhi buddies to chill and have an unforgettable time. With an eclectic blend of multiple cuisines and fine dining, this eatery spells fine dining at its best. Their fruity and berry mocktails are a proof of the same. Go discover your favourite.
They've got multiple outlets across Delhi NCR.
9. Woodbox Cafe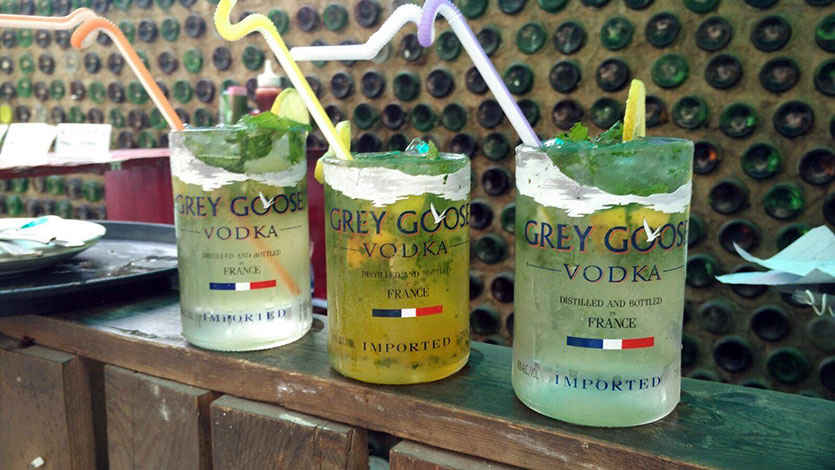 A wholesome place for Delhiites craving fun, The WoodBox Cafe gives a real woodbox cafe. A visit here is like a visit to one of those British treehouses - french windows, floral cushions and wooden ambience. If you are looking for mocktails that would be real thirst quenchers, then you must try their flavoured mojitos and lemonades. Go refresh yourself and impress your taste buds with just a sip of these chilled goodies.
Location | Satyaniketan, South Campus & Hudson Lane, North Campus
10. TGIF
One of the coolest cafes in town, Thank God Its Friday is known for its drinks and awesome hippie vibes. With band posters and quirky milestone signs adorning the walls of the place, it certainly is one happy way to unwind after your work week! They've got a plethora of mocktails; Triple Berry, Green Apple, Blue Raspberry, November Seabreeze, Pineapple Sunshine and much more, for Rs275 - Rs 300 each.Go make your Friday, Friyay!