Delhi
Check Out This Ongoing Exhibition HERE, Where 71 Artists Are Breathing Life Into Forgotten Shops
In the world of high rise buildings, malls and supermarkets, those narrow lanes with shops dotted on either side have perhaps lost their magic. But did you know that there's an artistic platform, that, on the occasion of India's Independence Day, took it upon themselves to give those forgotten streets a fresh look. Come, check out what it's all about!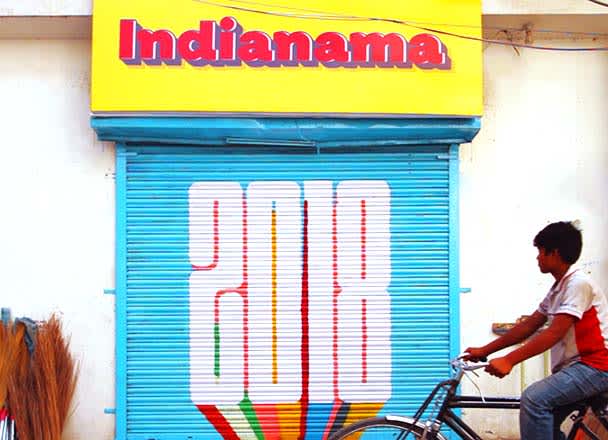 Rebuilding The Bygone Era | The tight & crowded streets of olden times are the soul of our city and if you've all been to Old Delhi, you will defo agree on this. And recognising the importance of these streets for us Dilliwalas, Indianama has put together a team of 71 graphic designers who're supposed to breathe life back into these old, forgotten shops.
So all these street shops, or khokhas as we once very dearly used to refer to them as, will indeed get a new identity thanks to these guys at Indianama! Each designer or artist will be paired with a shopkeeper in order to design and revamp the establishment. And before they know it, those dull streets will be transformed, shinier than ever!
There's an ongoing exhibition of a more packaged version of this project at Bikaner House, that is on till the 25th of August. So we'd suggest you guys to rush over and see how few talented minds can actually breathe a new life into an entire bygone era. Just miraculous!
We'll be there too, admiring their cool stuff! There's no entry fee, so just head over by 6 in the evening, yeah?
On Till | Saturday, 25th August
Where | Bikaner House - Pandara Road, Pandara Flats, India Gate
Timings | 6 PM Onwards
RSVP On FB Here | https://www.facebook.com/events/186363608698752/