Delhi
Check Out THESE Restaurants In The City For Scrumptious Molecular Gastronomy Y'All
Picture Credits: Mohit Kumar Photography
Molecular gastronomy is one of the unique styles of cooking that the restaurants in the city are now exploring.The chefs explore the innovative possibilities of cooking procedures using tools from science labs to transform everyday ingredients into masterful dishes. These techniques give an unforgettable and surprising experience. It's the amalgam of local flavors and international techniques - and a huge number of restaurants are using it now! Molecular gastronomy can turn a simple dish into an unexplainable experience. 
So here are some of the restaurants in the city doing molecular gastronomy right:
Tian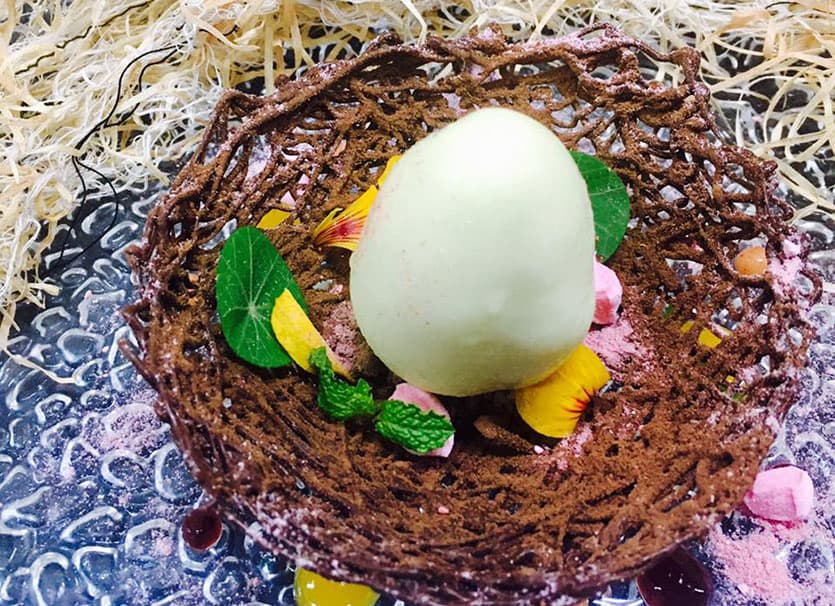 Picture Credits: Chef Vikramjit Roy
Tian offers all the major Asian cuisines like Korean, Japanese and Thai, and with pretty rooftop seating, you are definitely going to enjoy here! Being one of the more high-end restaurants, they are also inclined towards molecular gastronomy. Their Egg In A Nest is one of the dishes to try out while you're there!
Meal For Two | Rs 7,000
Location | ITC Maurya, Diplomatic Enclave, Chanakyapuri
Masala Library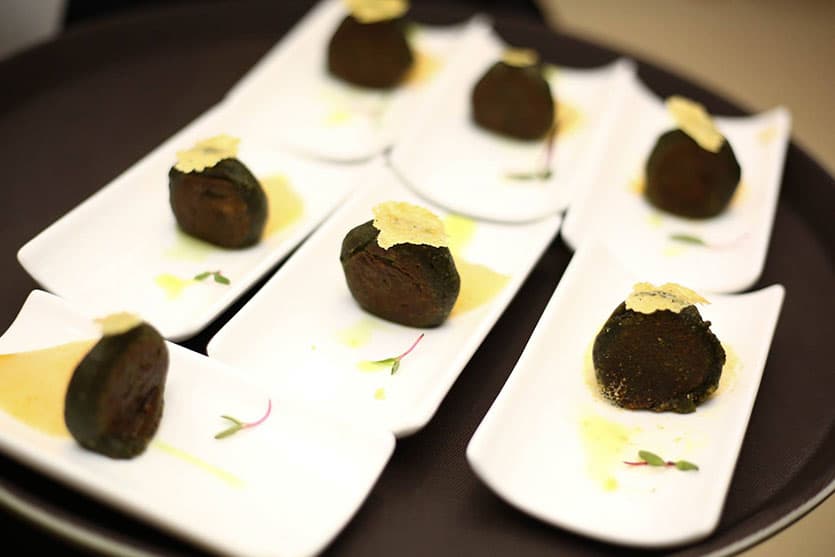 This restaurant in Janpath is really making a mark with molecular gastronomy! It forms a part of their vision of presenting the future of Indian cuisine. And serving modern Indian cuisine is what they do best. Also, the interiors and the ambience will blow your mind as they define classy fine-dining. One of the must tries here is their Levitating Chocolates where a small dome of chocolate sits on a magnetic board and levitates in the air! 
Meal For Two | Rs 5,000
Location | 21 A, Janpath
Farzi Cafe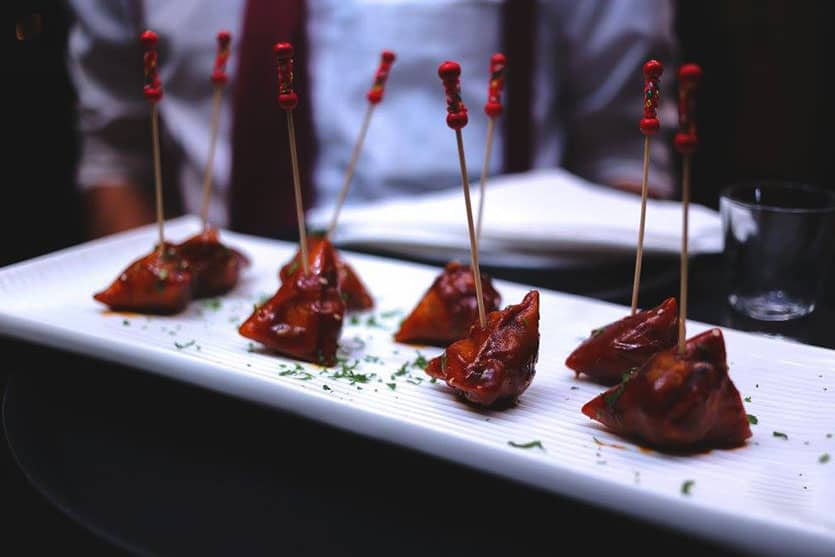 This cafe has grown by leaps and bounds in popularity because of some amazing molecular gastronomy! The voguish ambience, the heart-warming hospitality, the sprightly atmosphere with the chittering and chattering of patrons, the varied menu that promises a veritable expedition of molecular gastronomy - everything commingles rhythmically. Milky Way Big Bang is one of the desserts that uses liquid nitrogen to take you to a whole new galaxy of chocolates!
Meal For Two | Rs 2,200
Locations | E Block, CP & DLF Cyber Hub, DLF Cyber City, Gurgaon
Molecule Air Bar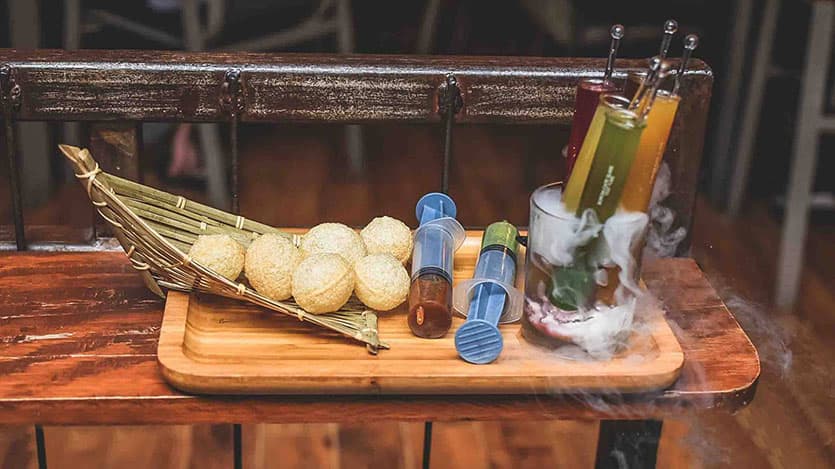 Picture Credits: Mohit Kumar Photography
And is it possible not to name this one when molecular gastronomy is being talk about? It's one of the many restaurants in the city that introduced us to molecular gastronomy first, and we would definitely say that their gastronomy game is strong! You can find a fusion of Indo-Western cuisines here. Their Mushroom Cappuccino, with parmesan foam, is a must try!
Meal For Two | Rs 1,300
Location | 4th Floor, SCO 53, Main Market, Sector 29, Gurgaon
Lights Camera Action- Air Bar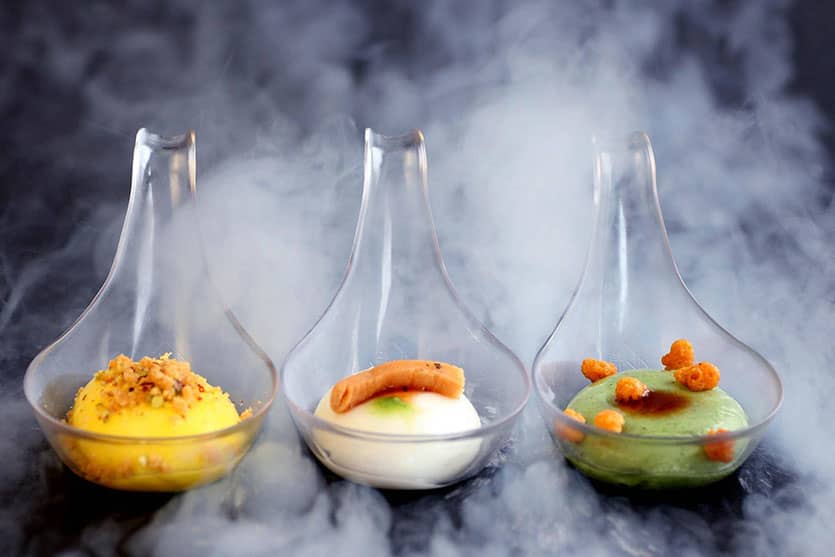 A Bollywood-themed restaurant located in Rajouri Garden, this is the one place that introduced molecular gastronomy to the good peeps of West Delhi. With live music and outdoor seating, and need we mention the North Indian menu, you will not be disappointed and will have a great experience with molecular gastronomy here!
Meal For Two | Rs 1,300
Location | J-2/6 B, 3rd Floor, BK Dutt Market, Rajouri Garden
So head on over to these restaurants for the gastronomical ride of your lives!