Delhi
Check Out The Hidden Hour – An Awesome Real Life Escape Game In Gtown
Haven't we all at some point watched thrillers and detective shows and thought that we'd be able to solve that mystery much more easily?! Well, here's your chance! This is as close as you can get to playing the role of a mystery-solver and trust us, it gets quite thrilling in here! 
The Hidden Hour is Gurgaon's latest real life escape game parlour and we couldn't wait to experience it for ourselves so we headed over and had quite a brain-picking blast of a time!
Two Very Different and Quite Interesting Themes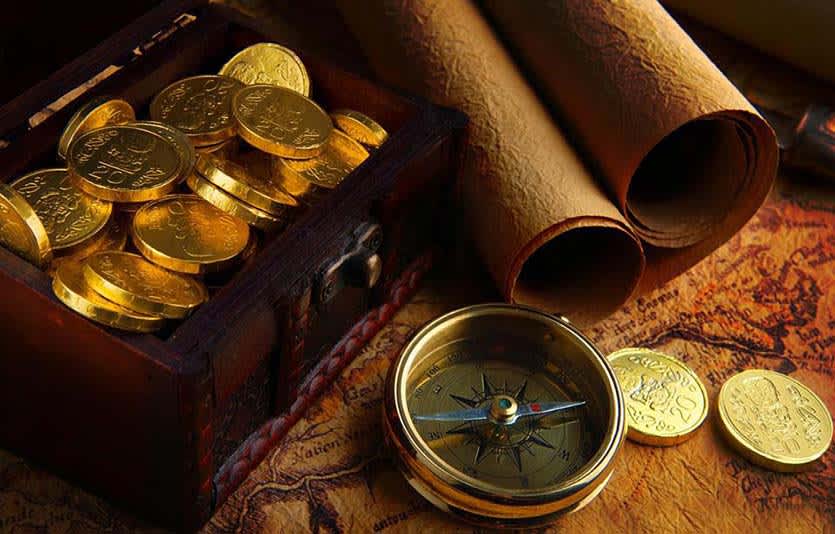 There are two themes that you can choose from –  'Hijacked NCR Metro - Bomb Diffusal' and 'Magic Show - A Treasure Hunt'. Being our first such experience, we weren't too sure if we could successfully defuse a bomb, we opted for the less scary theme i.e. the treasure hunt.  
The rules of the game are simple. You have 60 minutes to find clues and piece them together till you accomplish the mission of the theme, and escape i.e. find your way out as well from the setting you're trapped in. In the theme that we chose i.e. the treasure hunt, the objective was to find an antique artefact that was lost in time. As the story goes, a famous magic show, 'The Great Indian Tamasha' is performed in an old 19th century building where one of the rooms is believed to be hiding one of the most valuable treasures in the world. The thing is that the government has decided to seize this building and this particular show is the last magic show that will be held in it. 
As a treasure hunter, you only have this one hour to find the masterpiece and escape the building successfully. Will you be able to do it? We almost did!
It's Really Not as Easy as It Looks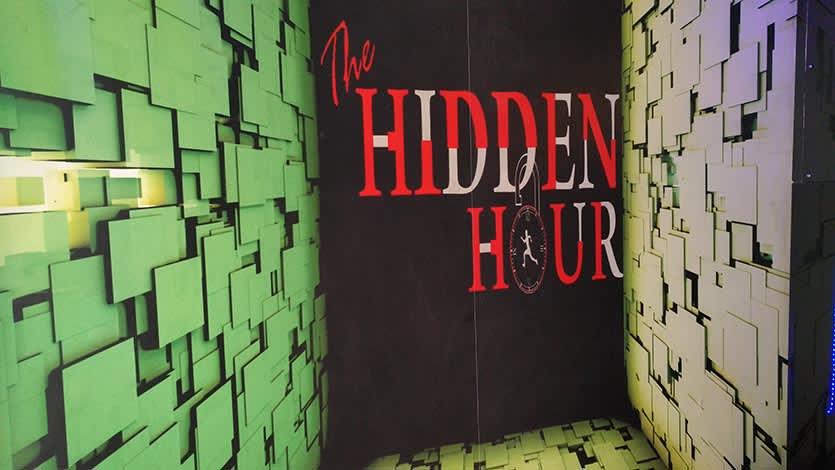 One might think an hour is a lot of time to figure out a bunch of puzzles and clues, but trust us, you'll stop feeling this way once you're actually "locked in". There are enough clues if you're smart enough to figure them out, but if you're not playing with an open mind, you wouldn't even be able to find the clues that are hidden in plain sight. 
Luckily, The Hidden Hour provides you with 6 hints to find the clues that you can use at any point in the game by simply waving your hands in front of the cameras installed in the room. Be careful though, if you exhaust your hints really soon, you'll end up feeling like an idiot for not having saved them for later.
The Adrenalin Rush Gets Pretty Serious
This game gets more and more exciting as you start nearing the end of your 60 minutes. Those of you who're thinking this might be some simple game for kids, let us tell you that you couldn't be more wrong! All people between the ages 8-50 are known to enjoy this game with utmost excitement. 
Our group comprised of people from 18-26 years of age and each one of us had an amazing time! The thing is that this game is not difficult, it's tricky, and not many people are good at figuring tricks out. It feels like a lot of fun because you're made to think, and you're actually trying to win a race against time.
This Is What You Should Plan to Do With Your Friends Next!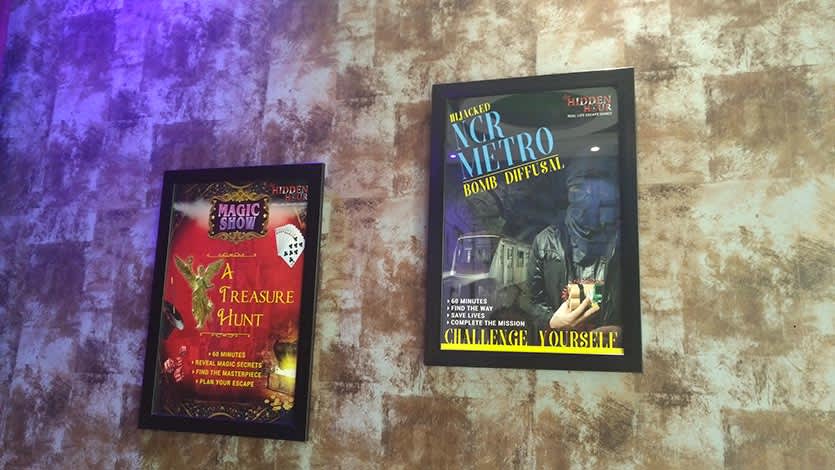 Both the scenarios are group activities and can be played by a group of 2-10 people so no matter how big or small a group you are, you should definitely give this a try. They also have special packages for birthday parties and corporates wherein they even provide special trophies to the winners. 
Normally, whichever player is able to escape successfully is awarded a gold medal, which we didn't manage to get *sulk sulk* simply because we forgot that we've to "escape" and not just get excited about having stolen the artefact!
We absolutely loved this concept of real-life escape games and are seriously considering coming back to play the NCR Metro Bomb Diffusal theme soon!
 
Where | 2nd Floor, MGF Metropolis Mall, MG Road, Gurgaon
Timings | Weekdays - 12 Noon - 9 PM; Weekends - 10:30 AM - 9 PM
Book Your Slots by Calling On | +91 8377 094 958
Browse Through Their Website | http://www.thehiddenhour.com/