Delhi
Check Out Himalayan's Pretty Hanging Orchard Garden & Sip On Flavoured Water @ Masalas Of India!
The perfect summer quencher, Himalayan's flavoured water will be up for grabs at the upcoming regional food festival Masalas Of India powered by MAGGI! YAY! Himalayan is the Natural Water Partner for the event, and they'll be serving their delicious fresh flavoured water and lots more! 
Get this - Himalayan is building a Vertical Hanging Orchard Garden with a grass floor and a bunch of fruit like Strawberry, Apple and Peaches will be hung from the top as snazzy natural decoration plus fragrance spritzers will create the feeling of being in an actual orchard! Awesome!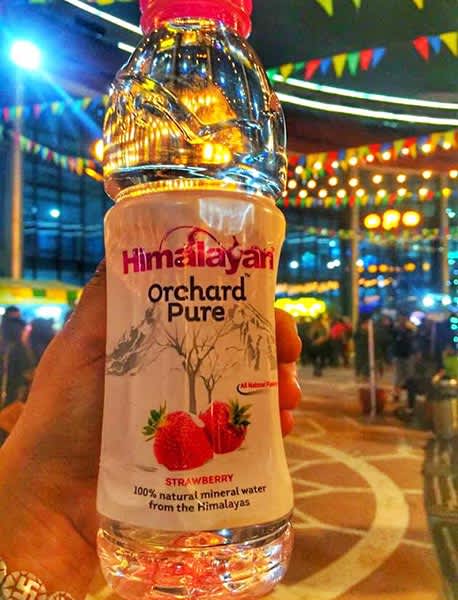 Here at the Hanging Orchard you'll come across Himalayan fairies offering samples of flavoured water for you to try and indulge in! Not only this, they'll also be creating an Orchard Themed Beverage Bar where they'll serve their Himalayan special Peach Iced Tea! YUM!
So once you're chock-full of all the food you've indulged in at this cray food festival, head on over to Himalayan's dedicated area for their refreshing coolers! So Delhi and GoBuzzinga have come together to bring to you this foodie extravaganza that you just can't miss! See ya there!
When | 29th & 30th April (Sat & Sun)
Where | Ansal Plaza, Hudco Place, Khel Gaon Marg
Timings | 4 - 11 PM
FB Event Deets | https://www.facebook.com/events/207984243031683/