Delhi
Check-Mate, Triple Black Jacks & a Cuppa Coffee | Delhi's Best Board Game Cafes Await You!
Remember those carefree nights spent with friends and relatives in never-ending whoops and helpless bursts of laughter, not stopping even when jaws started hurting and tummies started rumbling? No, we're not talking about Nintendo's, but about those moments of slamming a winning stroke at a match of carrom, or hanging down an opponent's token at the finishing square on a game of ludo. With time, layers of dust seem to have cemented over these old-time treasures of the countless board games, but thanks to some of Delhi's super cool cafes, you can nibble, slurp and play your hearts out!
Colony Bistro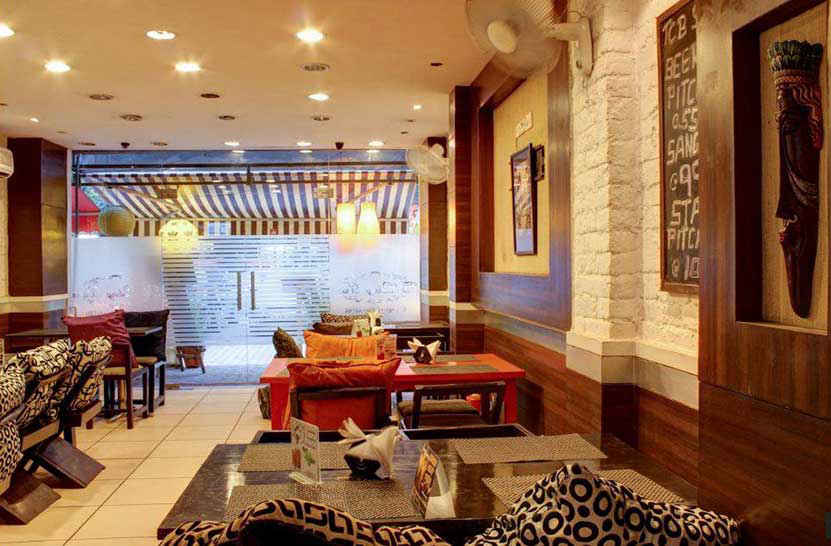 With fancy couches, halogen lights and pocket-friendly food, Colony Bistro is more than the usual bunch of cafes punctuating the area of Lajpat Nagar. Along with the relishable amalgamation of American, Italian and Chinese food, they have loaded on their shelves some exciting games like Ludo, Tambola, Snakes & Ladders and a board of chess. Having food couldn't be more interesting anywhere else, grab your board and get hooked!
Knock At | C-31, Amar Colony Main Market, Lajpat Nagar IV
Chill'm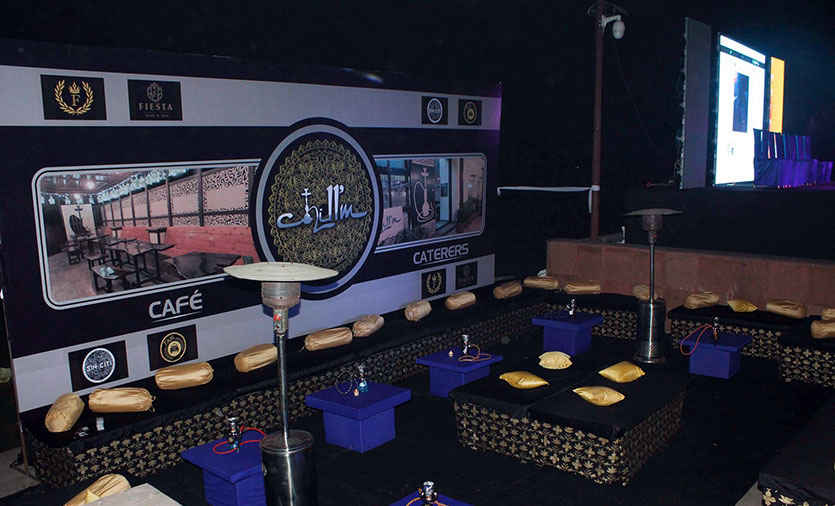 One of the North Campus favorites and an old students' hub, you can spend hours here playing rounds of chess again and again before you finally win a match and become a champ! They promise having you glued to the seats with their delectably enchanting Cappuccino or the Columbian Frappe. They also have a game of Ludo to compliment the exquisite alfresco area which could be one of the best things during the rains!
Knock At | 38, Bunglow Road, Kamla Nagar
T'pot Cafe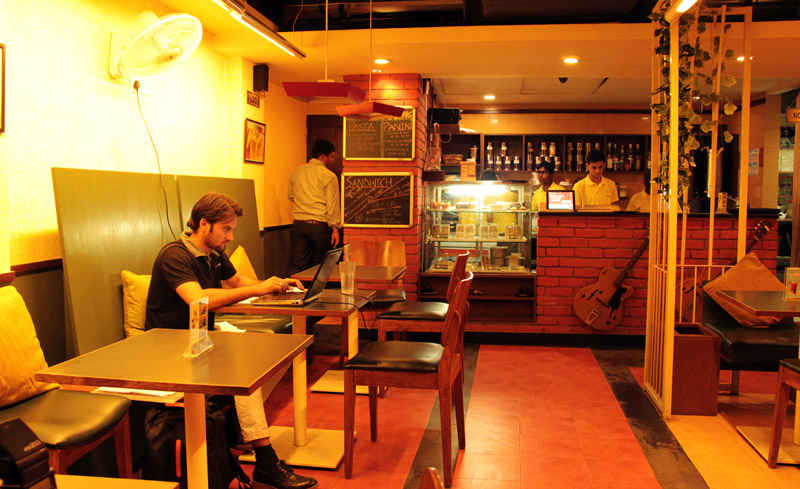 For all those fanatic tea lovers trotting the globe for the million flavors of tea, the T'pot cafe is made for you! Low lighting with a tinge of bright yellow and green, this place is a real calmer. And for all of you longing for some fun, this place is filled with titters and roars over Ludo, Chess, Scrabble and more! To never let the cheers soften, they have group competitions over the board games with exciting prizes for the winners! (We're already on our way.)
Knock At | 7, Main Shivalik Road, Begumpur, Malviya Nagar
Cafe Wanderlust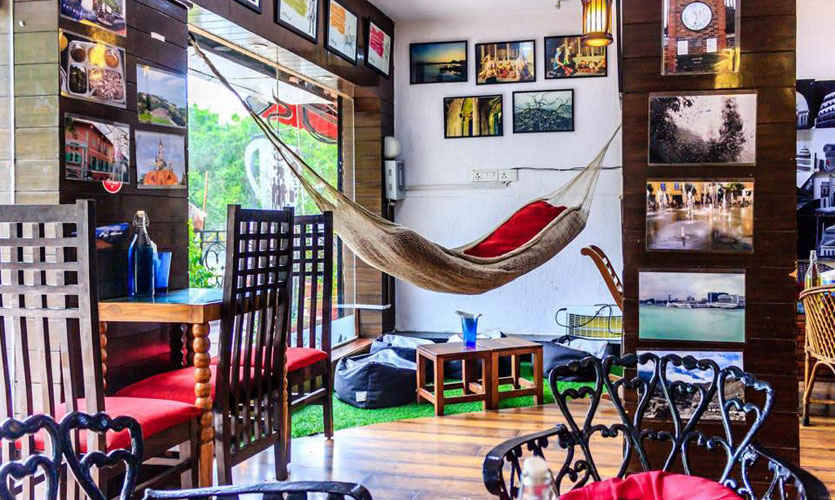 They do not like having you bored and waiting for your order while they do their magic in the kitchen. But given Scrabble, Chess, Ludo, Snakes & Ladders, Monopoly and Brainvita, does boredom even exist? Shift your gaze from the plentiful travel postcards and hearty messages, grab a cozy space and get set for a match! Cafe Wanderlust is one place where time does not exist. Make sure your food does not get cold before you notice it! (Tip - don't miss their thunderous Strawberry Shake)
Knock At | SF-53-54, 1st Floor, DLF Galleria, DLF Phase 4, Gurgaon
Cafe Delhi Heights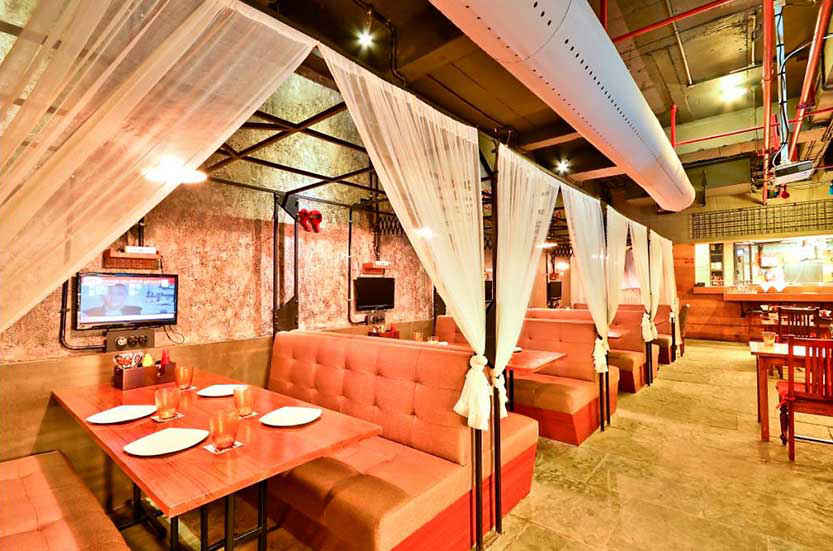 Their Juicy Lucy Burgers and an Ice Caramel Cappuccino with a background of soothing English music would get you swayed away. But wait, there's more to this place! Just as you enter its delightfully exotic ambience, glance on your left to find a rack full of games including Pictionary, Scrabble, Zynga, UNO and Chess. They would be as happy as you to have you pick the game of your choice and enjoy the scrumptious snacks loaded with some extra fun!
Knock At | Cross Point Mall, DLF Phase IV, Gurgaon
Young Wild Free Cafe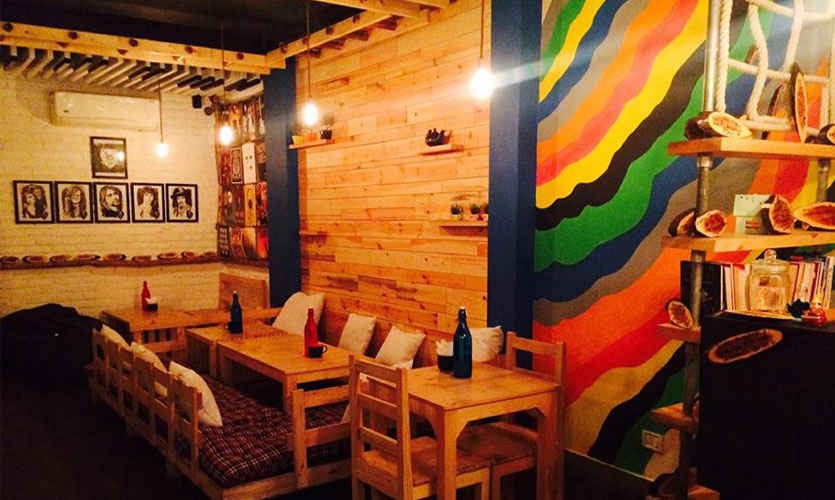 Soothing old school music, overwhelming interiors with a Tibetan work-up and jazz, food to die for and an ambience of life and vibrance; if that wasn't enough for you, they got stacks of some board game favorites - UNO, Ludo and a game of Housie! (Yes, Housie rings bells with me too!) Next time you wander about Satya Niketan muddled by the million choices to pick from, give the Young Wild Free Cafe a try!
Knock At | 13, 1st Floor, Opposite Venkateswara College, Satya Niketan
Abongchiiz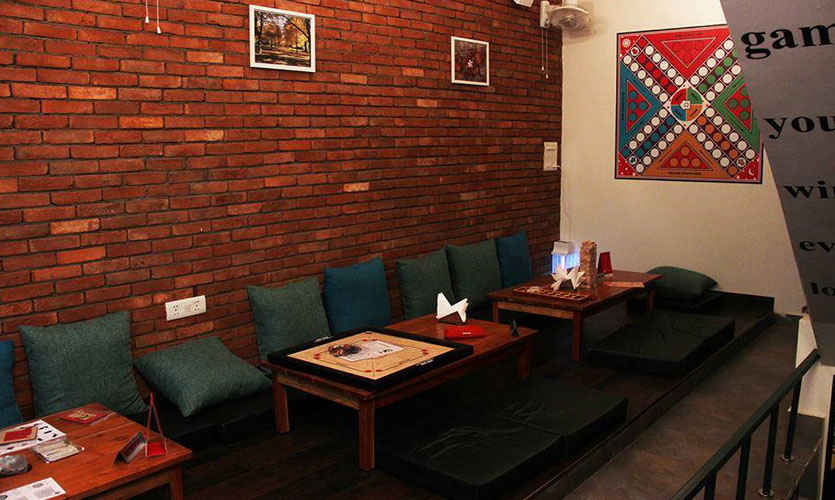 This is a cozy little place that's opened up in North Campus and has a dedicated floor to board games where food and hookah is served together to all guest players! You'll find everything from Carrom, Jenga, Mancala (a centuries old game), Colour Sudoku, Tangrams, Pentomino, Uno, Scrabble, Snakes & Ladders, Solitaire, Achi, Dart besides many more. So head on over and thank us later!
Knock At | 9, DDA Hudson Lane, GTB Nagar