Delhi
One Of The Biggest Wholesale Mkts For Wedding Cards, We've All Made A Pilgrimage To Chawri Bazaar
Chawri Bazaar, located in the Jama Masjid area of Old Delhi is a hardware market. It was actually one of the oldest markets to be set up in Delhi, dating back to the 17th century. However, today, hardware is just one of the many things this market is famous for. Let's take a walk through this interesting, bustling market and explore its crowded streets chock-full of shops, eateries, workshops and people!
Chawri Bazaar is located adjacent to Jama Masjid and this mosque is the landmark for this famous market. There's also an underground metro station (Chawri Bazaar Metro Station), which is by far the most easy and convenient way of reaching the market. Incidentally, this metro station is Delhi metro's deepest underground station, located 30 metres below ground level. Whew!
The Usual Scene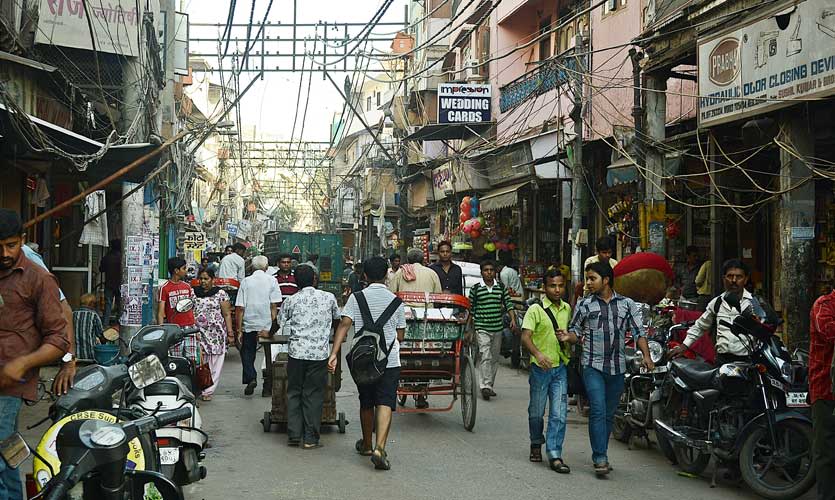 Getting out of the metro station, one is greeted by a mad rush of crowds, hand-drawn rickshaws, bicycles, pushcarts and bikes going about with dizzying pace among the narrow lanes dotted with old building facades. This scene is absolutely normal here, as it's a busy wholesale traders' market and also lies next to one of the largest books and stationery wholesale markets in Delhi. 
Upon continuing on through the narrow and congested lanes of the Bazaar, the first sight and smell one is greeted by is from the many street food shops. The amazing variety of street food at Chawri Bazaar draws huge crowds and is patronised by the resident traders, shoppers and foodies alike, who frequent this area just for the food!
Myriad, Legendary Food Stalls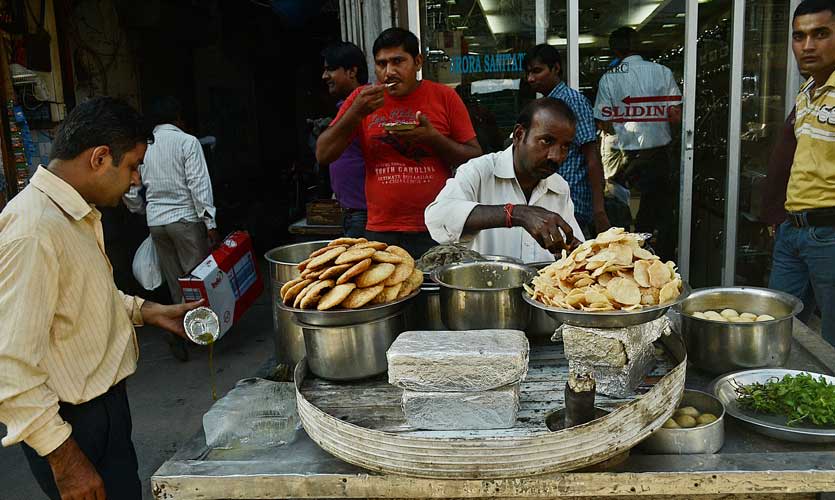 There are some very popular food stalls here, like the ages-old Ashok Chaat Bhandar, which has been here for over 80 years now. Also, there are a number of shops selling a plethora of interesting dishes such as Daulat Ki Chaat, Kulle Ki Chaat and fruit sandwiches. 
All Kinds Of Shops Imaginable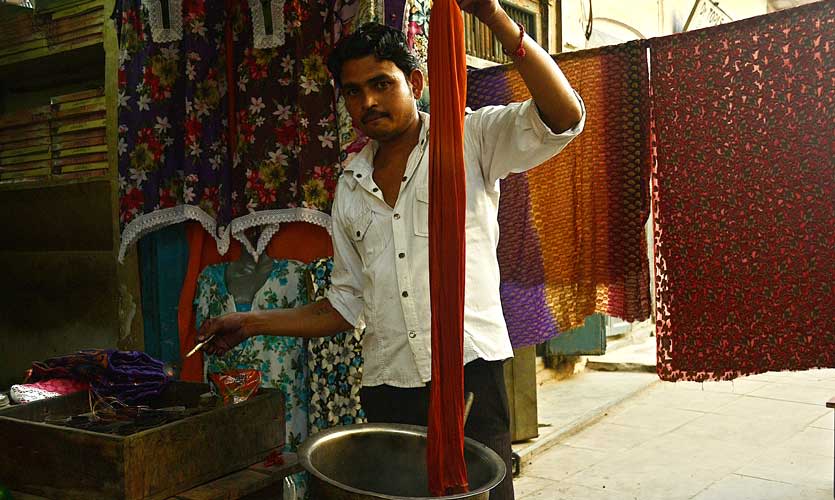 Moving ahead through the streets, one comes across a line of shops selling all kinds of hardware, sanitary ware, electrical items and paper products. In fact, every family in Delhi that has had a wedding in their family can claim to have visited Chawri Bazaar at least once, as it's the biggest wholesale market in the city for wedding cards. Here, one can choose from a variety of cards, mix 'n' match various components of the card or even get a card custom made from scratch. Nice!
The market provides employment to scores of people in the walled city and is one of the preferred markets for hardware retailers and small-time businesses. The mix of chaos, crowds and old buildings make for a fascinating photography subject. 
Whether it's food, photography or even wholesale shopping needs, Chawri Bazaar promises to be an exciting market to check out in Delhi!