Delhi
5 Eateries From Chalte Firte Momos To Shake Sahab To Chow Down At In Rohini's DC Chowk
Rohini's 'IT' place to be for all things hot and happening is DC Chowk. A shopping complex located in the Sector 9 area, this place is home to a whole bunch of delicious dishes put up by a wide range of restaurants situated here to cater to the hungry bellies of shoppers and students. From Mallika Bakers to Gym's Kook, the place has something for everyone. We went on a spree of the most popular eating joints here and have got the lowdown on the best five - scroll on! 
1. Shake Sahab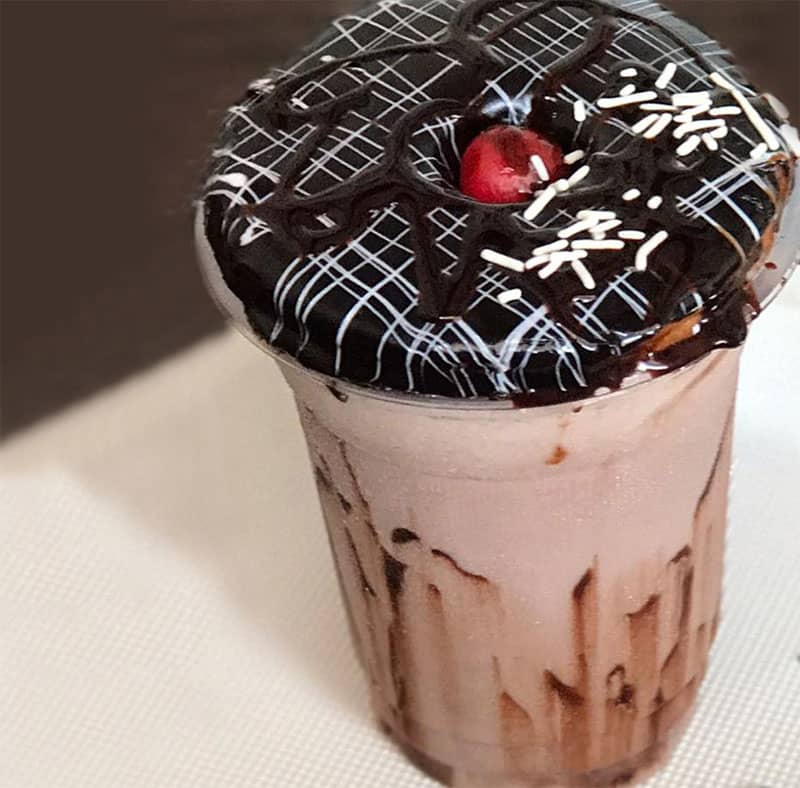 Dreamcatchers, fairy lights and glass bottle lighting - sounds like something you'd find on a girl's Pinterest board for room decor inspiration, right? This pretty little hidden cafe amidst the bustle of DC Chowk has a punny name that's all set to get stuck in your head. The shakes here are delightful and we really enjoyed all the drinks they served. One negative - the food is below average and needs some serious re-doing. But for shakes, you can happily give this place a shot!
Meal For Two | Rs 300
Must Haves | StrawOreo Shake & Watermelon Mojito
Check Out Their FB Page | https://www.facebook.com/Shakesahab/
2. Gym Kook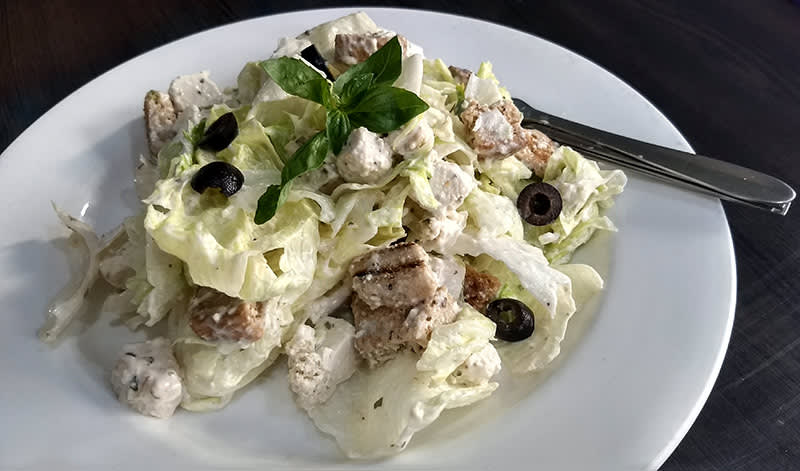 If you've opted to eat healthy, our city has been sprouting some great health food joints that cater specifically to your needs. Gym Kook is one place all you gym freaks gotta check out ASAP! The description about calories and nutritional content in the menu is an added plus. A little on the expensive side, the food here is undoubtedly nutritious and healthy to the core, making for the perfect post-workout snack joint! 
Meal For Two | Rs 800
Must Haves | Tofulicious Wrap & Blueberry Pancake 
3. The Chocolate Villa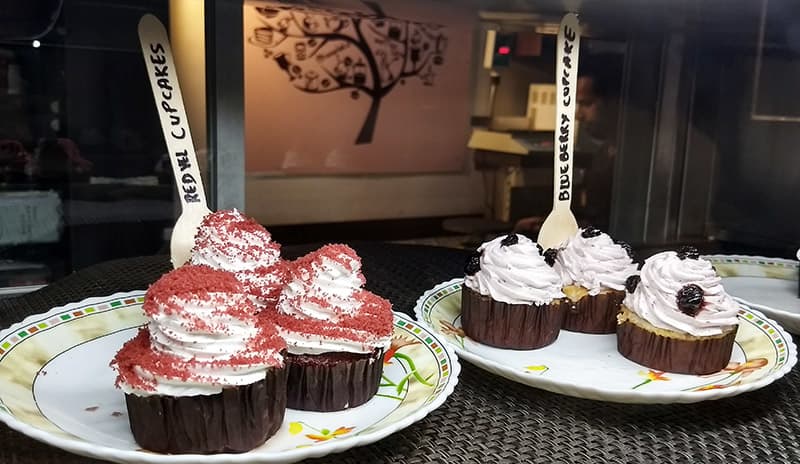 If you're looking for a cute cafe for your first date, then you just hit jackpot! This place will make conversations sweeter than ever as you go about devouring their desserts and savoury items one after the other. Coming to the menu, it's quite comprehensive with a whole bunch of sweet and savoury things to choose from. They definitely know their craft and have created quite a name for themselves when it comes to birthday cakes and custom cupcakes, so head on over!
Meal For Two | Rs 400
Must Haves | Brownie Shake, Focaccia & Cupcakes 
Check Out Their FB Page | https://www.facebook.com/thechocolatevilla/
4. Chalte Firte Momos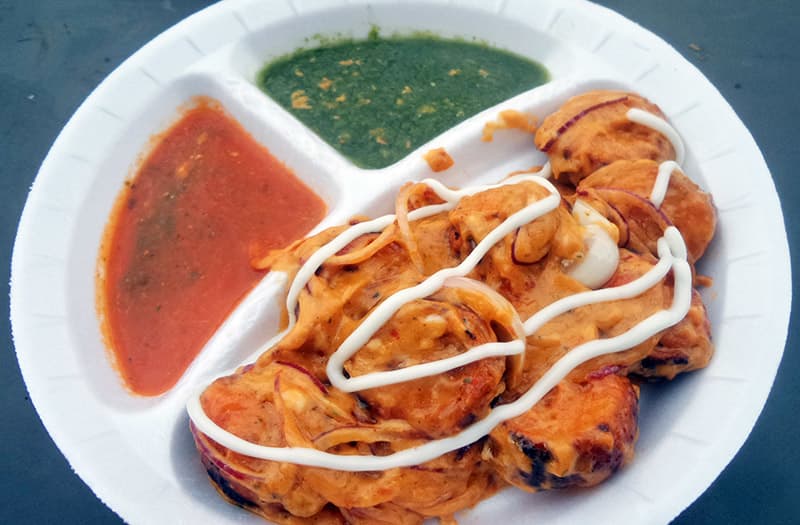 Chalte Firte Momos is the success story of a small momos stall in a local market to a franchise that is now open in five locations across the city after being here for over six years. They are dubbed to dish up one of the BEST tandoori momos in Delhi you can find to satisfy your momos cravings. Their momo-fied menu boasts of a whopping 129 varieties of momos! They have all sorts of momos like tandoori, achari, Afghani, gravy, manchurian, pizza, kathi and even mozzarella cheese - come on over!
Meal For Two | Rs 200
Must Haves | Tandoori Momos & Achari Mozzarella Cheese Momos
Check Out Their FB Page | https://www.facebook.com/chaltefirtemomoskamlanagar/
5. Mallika Bakers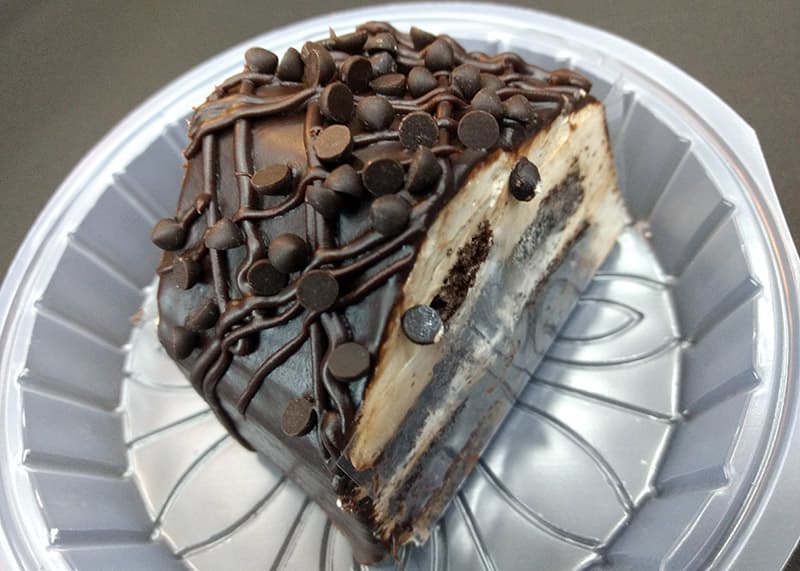 The saviour for the people of DC Chowk is this famous bakery that sells cheesy and delicious snacks starting at 50 bucks a pop. Malika Bakers has been in town for about 10 years now and they've done nothing but please their customers. They serve a bunch of sweet and savoury options which are perfect if you want to indulge in some yummy food without killing your monthly budget in one go. Seeya there?!
Meal For Two | Rs 200 
Must Haves | Foot Long, Punjabi Chaat & Choco Chips Pastry
There you go - from tandoori momos to pizzas to even meals that tell you exactly how many calories you're consuming - DC Chowk is pretty LIT when it comes to eateries!