Delhi
#ChallengeAccepted - 8 Junk Jewellery Items We Bought For 350 Bucks From Sarojini Nagar
We know Sarojini offers awesome things at crazy prices which is what makes the place every girl's wonderland but when you have just 300 bucks to buy all the junk jewellery you possibly can - you really go for it! Sounds like a challenge? Well we humbly accepted and skimmed through the snaking lanes of Sarojini. These are the gems we found:
1. Floral Collar Necklace
This beautifully intricate collar neckpiece is definitely in and can class up any casual dress/top! We loved the floral reds against the black & all the silver motifs making it quite dressy! This one is a definite steal!
Cost Of The Bauble | Rs 30
2. Sea Green Beaded Hoops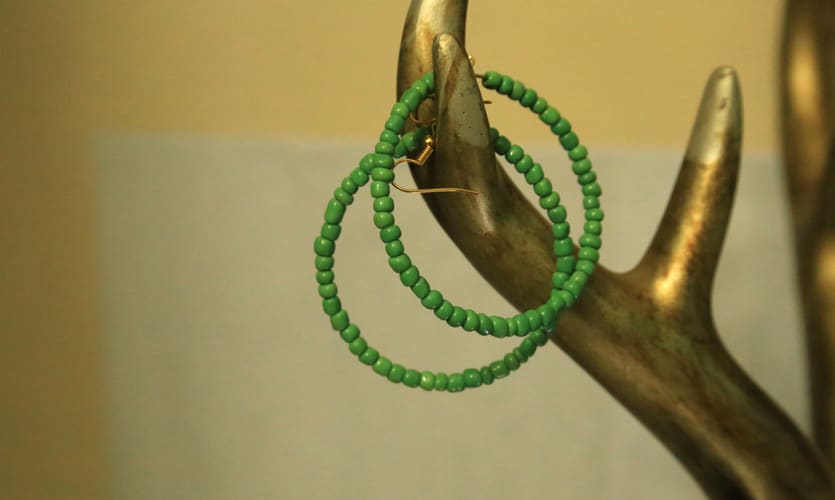 These funky looking beaded hoops that are fairly big will definitely earn you a long list of compliments and would look amazing with everything! We got this beauty from a stall at the lane of Big C. Go hunt them down!
Cost Of The Bauble | Rs 50
3. An Elephant Tooth Chain
 
We got this from a tiny stall near Big C in the main market. This unique looking chain has elements of black & white making it a timeless piece! You can rock it with kurtis, tshirts & dresses *let's just say anything and everything* but we feel it'd look magnificent on white! 
Cost Of The Bauble | Rs 30
4. Turquoise & Red Earrings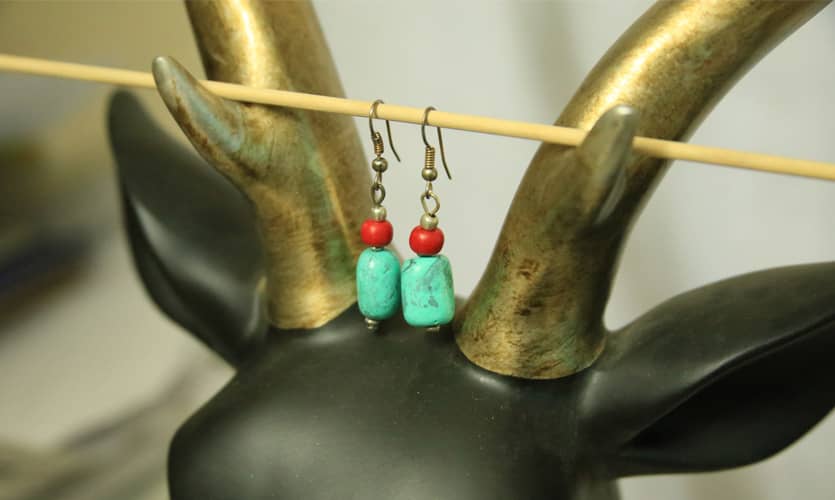 Spotted near Big C, we loved these everyday earrings especially for the choice of colours - Turquoise and Red which go well together. A steal for the price, add some colour to your look with these babies!
** P.S. : Did you know? You can now download the So Delhi App for iOS & Android. Click Here **
Cost Of The Bauble | Rs 30
5. Mauve Coloured Spiralled Hoops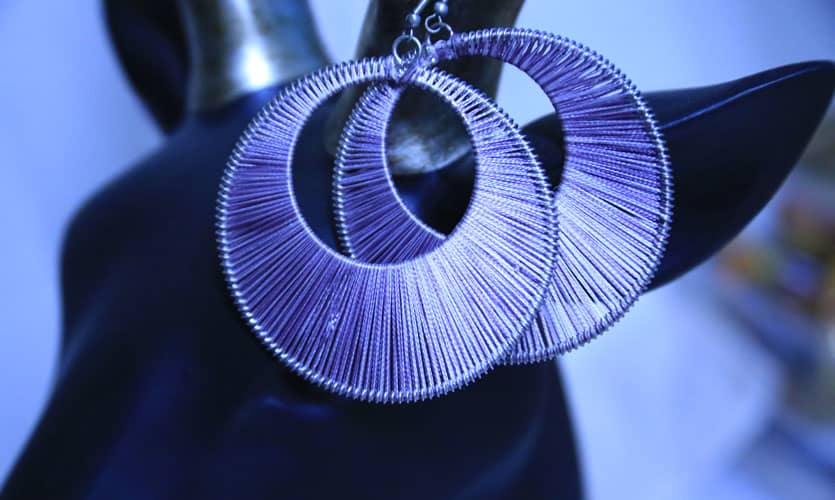 We love mauve as a colour - it's so feminine and attractive! These uniquely shaped and intricately threaded earrings are rarely seen and were an instant buy! We haggled for them and got them at a good price!  
Cost Of The Bauble | Rs 30
6. Green & Gold Feather Danglers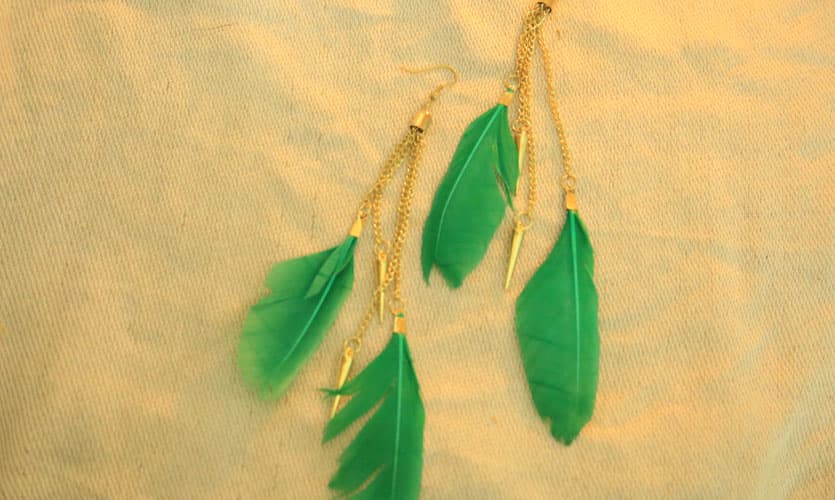 Spotted in the lane of the Big C of SN, we loved these chic earrings that provide a pop of colour with the hue of the feather that contrasts perfectly with the gold with the added cone shaped spikes! It will definitely brighten any outfit.
Cost Of The Bauble | Rs 60
7. White & Golden Spiralled Hoops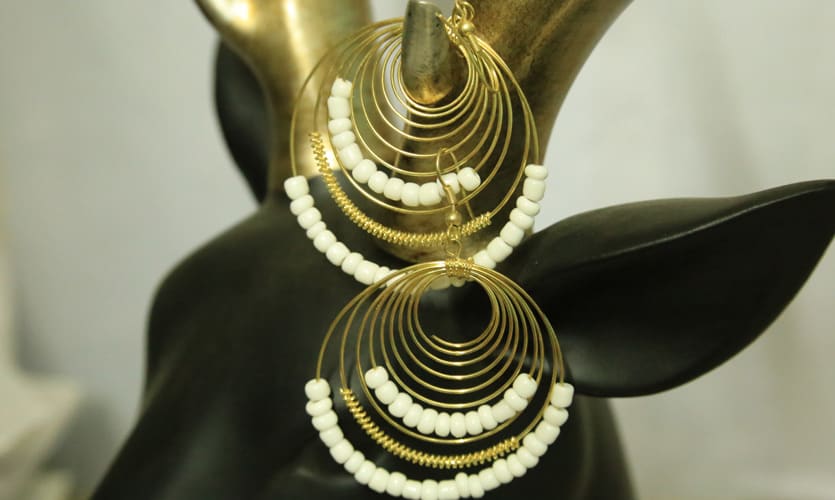 We fell instantly in love with this piece the moment we laid eyes on them. These ethereal looking hoops will give you all the beach feels with its white coloured beads that are intricately arranged in the various spirals of the earrings. This one was a real bargain and we found them near Big C.
Cost Of The Bauble | Rs 60
8. Black Hued Mirror Pompom Earrings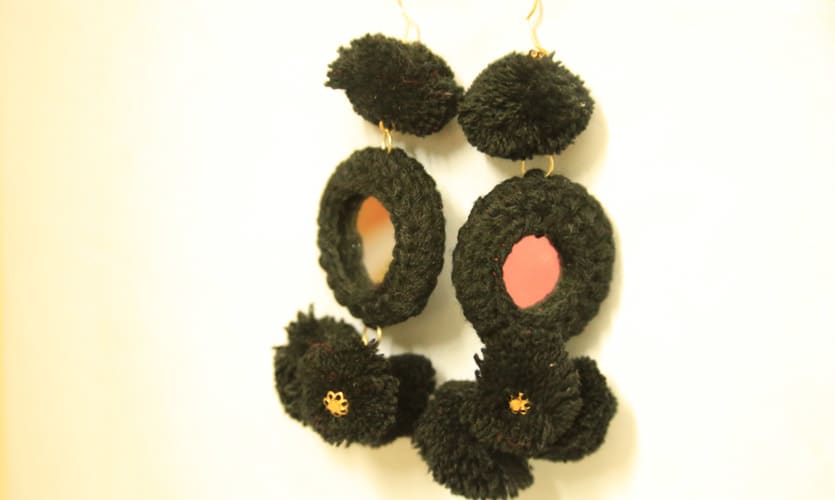 Rock the quirky and ethnic look with these mirror earrings which add an element of fun to them all thanks to the cutesy pom poms! It'll definitely make you wanna go all out experimental with your outfit too! Found near Big C. 
Cost Of The Bauble | Rs 60
Our attempts at tempting you into a full blown out shopping spree would surely have succeeded so don't wait and head down to SN right away!!
These images have been clicked and contributed by Mehtab Luthra for So Delhi.