Delhi
Chai, Ludo, Books & Comfort | We Ambled Over To The Chai Story & Had Ourselves A Gala Time!
Fancy yourself a tea gourmand? Then, we're here to introduce you to your haven - The Chai Story! The haunt is fraught with a cozy, homely and comforting feel. This place is stacked with Ludo, amazing books and everything else you get in the comfort of your home. Comfy couches and a mind boggling range of teas, The Chai Story is the perfect chill and chai adda and we tell you exactly why!
Moroccan Mint Tea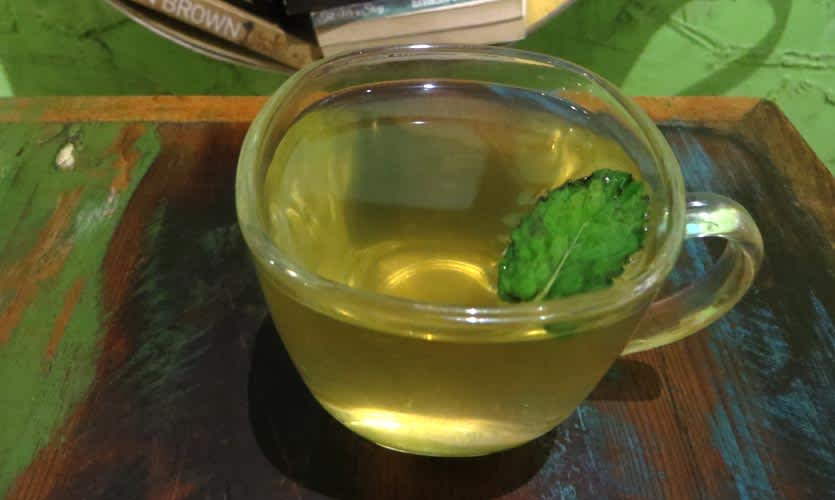 First up we tried their Moroccan Mint Tea. The aroma of this tea was absolutely invigorating and it refreshed us to the core! One sip, and every bit of us had calmed down. Basically, it was a very balmy, yet refreshing tea. 
Pizza Samosa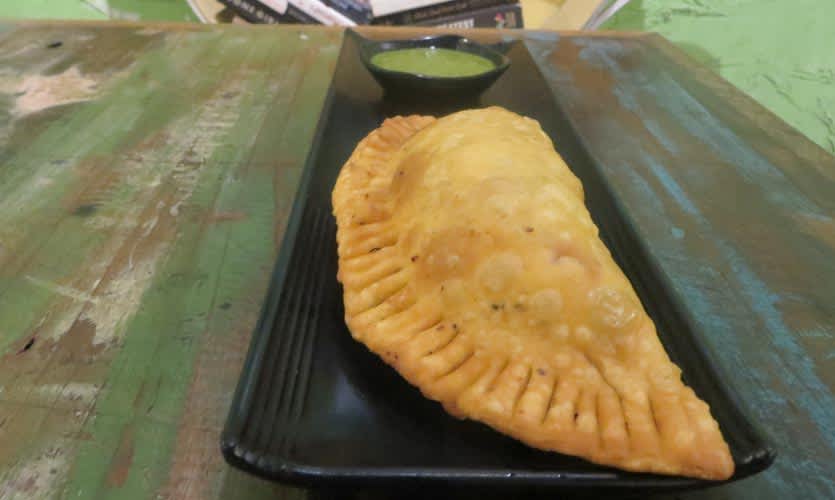 To accompany our tea session, we ordered their Pizza Samosa. Yes, you heard that right! Everything about this Samosa was unusual; the shape, the filling and the taste. Stuffed with a generous amount of cheese, capsicum and onions, this samosa was pretty light, unlike other fried, sticky samosas. 
5 Spices Tea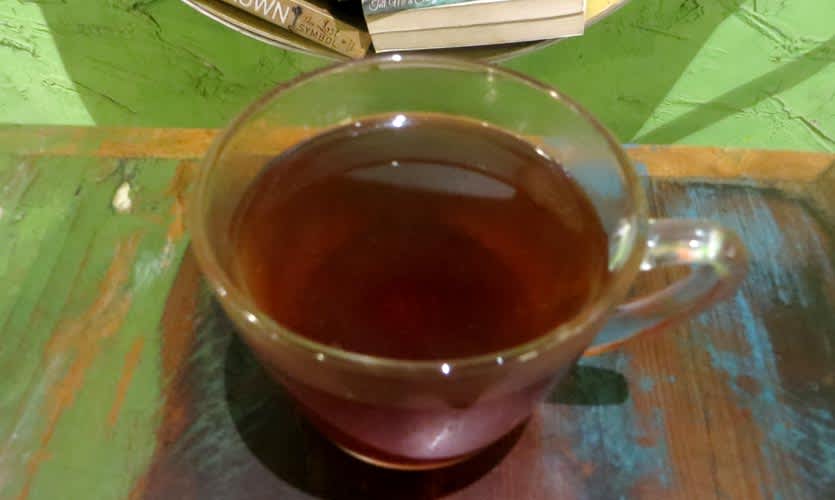 The next one was one of our personal favourites, the 5 Spices Tea. Needless to say, it's the perfect fix for all the winter woes as it's got a riot of spices like cardamom, cinnamon, black pepper, dry ginger powder & cloves. Fraught with every warm spice, this is undoubtedly everybody's winter solution! 
Schezwan Pasta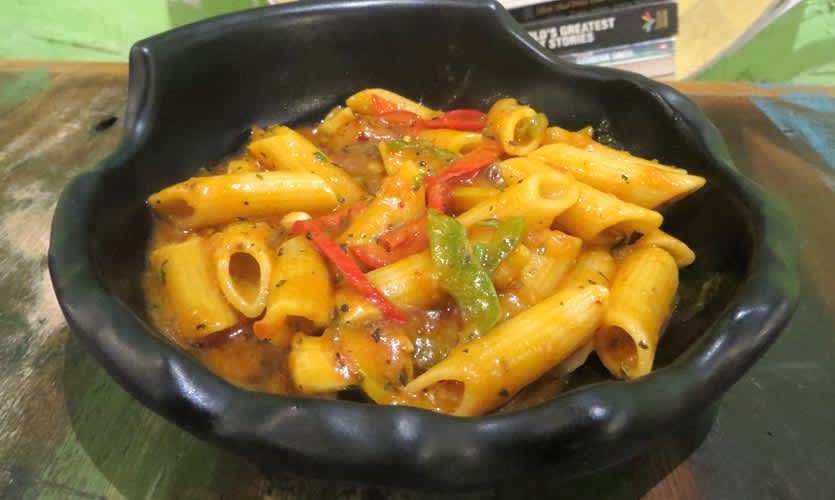 Then we ordered their Schezwan Pasta. Don't let the term confuse you into assuming that it's a Chinese-style pasta. Rather, it's a Chinjabi pasta - chock-full of Punjabi spices and loads of gravy; just the way we like it! So if you have a thing for Chinjabi dishes, then you really need to try this one out. 
Chicken Samosa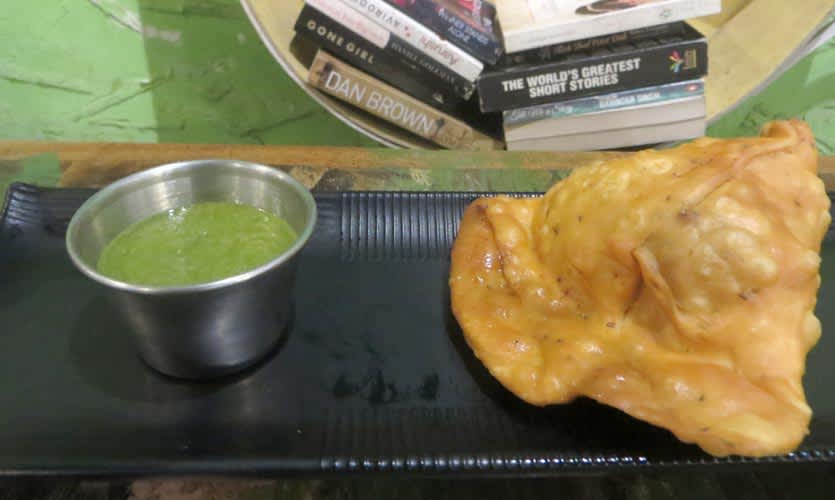 Next up was their Chicken Samosa - served with the traditional coriander chutney, this samosa was quite huge and looked extremely tempting. Unlike other chicken samosas, this one had real big chunks of chicken. Yum! This samosa and a cuppa of kulhad chai would definitely make up for a comforting snack.
Maggi Makhani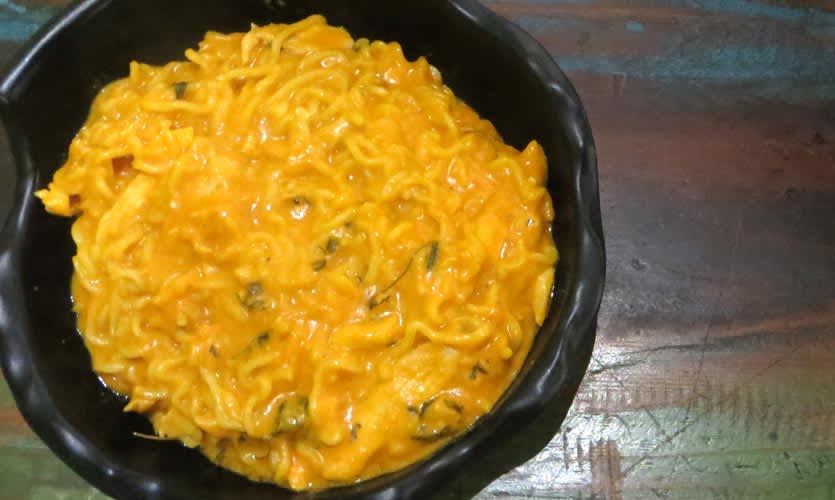 Bringing together the best of both worlds, The Chai Story had Maggi Makhani on their menu, and how could we resist? Enticed by the very name, we ordered one for ourselves. Think of some Maggi mingled with butter chicken and that's exactly how this dish tasted like. Woah! 
Chilli Paneer Pita Pocket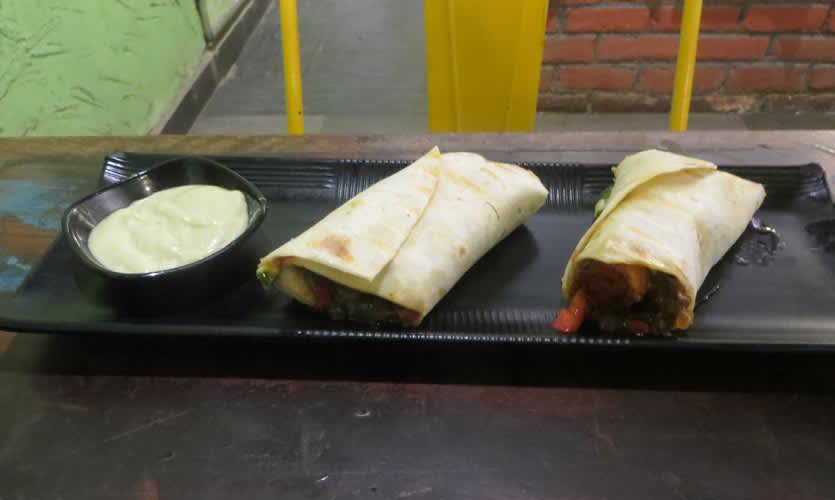 Full of paneer and dripping with scrumptious mayonnaise was our next dish for the day. We tried their Chilli Paneer Pita Pocket and loved every bite! The pita bread was wrapped around spicy paneer masala and the mayonnaise was the hero of the dish. Nom nom. 
Baked Arabiatta Maggi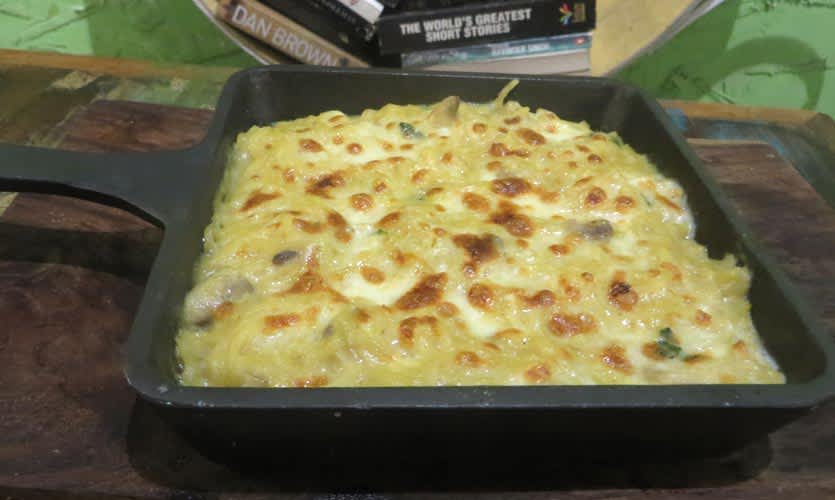 Because we can never get enough of Maggi, we ordered another Maggi dish! This time, we asked for their Baked Arabiatta Maggi. And boy, was it delicious! The desi style, tomato-laden Maggi was topped with cheese and baked to perfection. It seemed to us like a Maggi pizza cake and is a total must try!
Chocolate Tea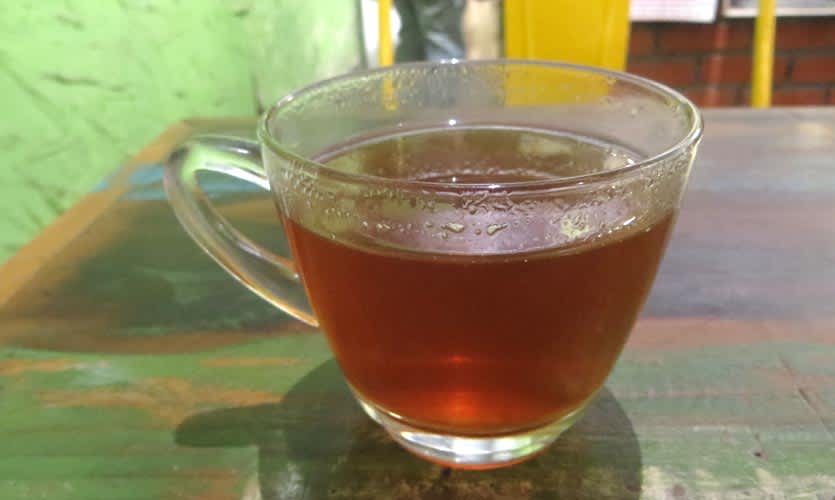 To wind it all up, we ordered a dessert-flavoured tea for ourselves. Though we thought that this would be a little milky, thick and chocolatey, it turned out to be completely opposite, for the better! The beverage was tinted with a mild chocolate flavour and was water based. Defo go try!
So head to The Chai Story when you want to take yourself on a real chai feast and devour yum-mazing delicacies with some home-like comfort! 
Meal For Two | Rs 300
Location | 292, 1st Floor, Opp. Sri Venkateshwara College, Satya Niketan