Delhi
Celebrate World Yoga Day: 3 Hrs Filled With Experiential Learning, Music & Snacks @ This Mall!
There's so much we take for granted today, something even as basic as breathing - it comes so naturally to us that we often forget why it's regarded as the very life force of human life. Who would have thought that rhythmic breathing could enhance the quality of life simply by being mindful of your breath & inhaling deeply?
There's so much to learn even when it comes to staying fit and living healthy. Something indigenous to India, yoga has been the most ancient practise of systematic breathing that lends a new lease to our life. It's International Yoga Day today and Select CITYWALK has some awesome plans for you!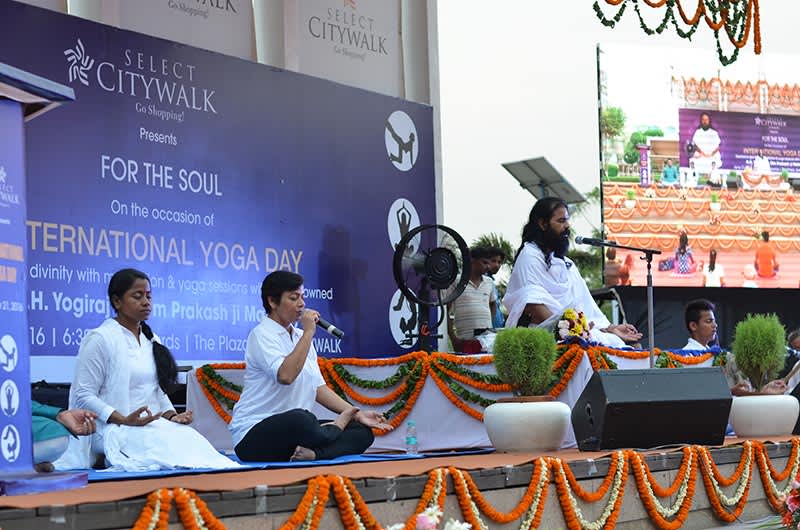 All Deets Here | Head to CITYWALK this evening to learn and experience yoga for yourself with two distinguished teachers as you enjoy three hours of tracing your way back to the roots with some music and organic snacks in tow!
What You Should Know | In collaboration with Devang, Om Yog Sansthan and Harper Collins Publishers, Select CITYWALK is organising a private Yoga Day at the mall. Beginning at 5:30 PM, the event will be kickstarted with a session by Ira Trivedi who will also be using this event to mark the launch of her latest book, The Ten Minute Yoga Solution. Following Ira's yoga session, Dr. Omprakash Ji Maharaj of Om Yog Sansthan will lead us to an additional session on Asanas and Meditation.
Register Here | Free registration for the event will take place at Select CITYWALK as well as online. The event is limited to 50 students per session and will be fulfilled on a first come first serve basis. 
When | Wednesday, 21st June
Time | 5:30 - 8 PM.
Where | The Plaza, Select CITYWALK, Saket
Entry | Free
Register Online Here | www.devang.house