Delhi
Celebrate Republic Day With The True Heroes Of Our Nation @ This Special Event In DLF Place, Saket
How do you celebrate Republic Day? By enjoying the day off and catching up on some sleep or by waking up early and sitting glued to your TV sets and watching the parade? But how about celebrating Republic Day a lil differently this year? How about celebrating it with the people who happily lay down their lives in service of our nation?
How about showing some appreciation, some acknowledgement to these great men who stay away from their families so we can stay safe with ours - if only for a day, how about we all go out and appreciate the great sacrifices the jawans of Indian Army make for us? 
And to do just that, the lovelies at DLF Place, Saket have come together with One World Foundation and are hosting the ongoing Indian Pride Festival - a tribute to Indian Servicemen! They're also having a special evening that's gonna see a gathering of more than 150 soldiers at the mall and our excitement level just went through the roof! Read on!
An Evening For The Great Men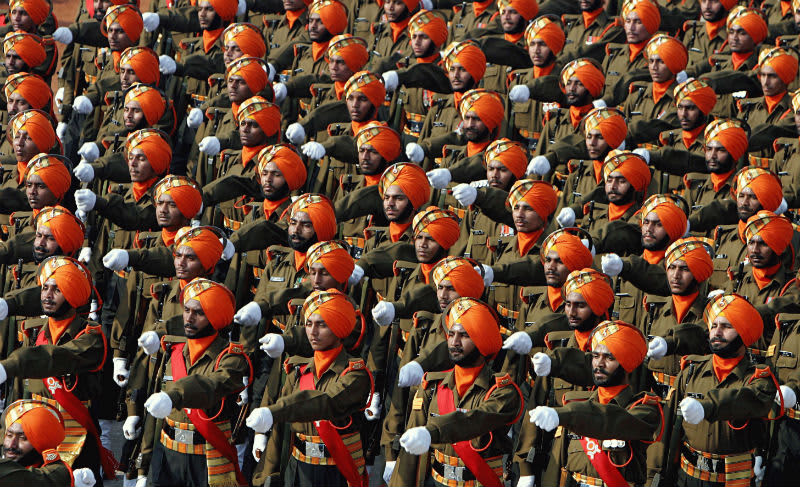 Starting from what we're totally looking forward to - these guys are honouring the servicemen with a grand celebration on 24th of January called 'Service Before Self' and it's something no one should miss. There'll be a full-fledged display of actual army equipment and weapons which would also include the Bofors guns used by the Indian Army *WOAH*! 
You can also enjoy a special performance by Indian Army Bands -  brass and pipe bands, an amazing cultural programme with a kavi sammelan featuring some of the most eminent poets of our country and much more! And how can we forget the life size military tank that's been installed at the mall - we mean, these guys are going all out to give us all the Republic Day feels! 
Everything Awesome You'll Find There
The ongoing Indian Pride Festival has lots for you to check out! There's gonna be many pop-ups with artisans and traders from India and abroad who'll be putting their splendid work on display and the peeps from DLF Place will also be unveiling the amazing wax painting of the Indian national flag by Mrs Harshish Kaur Brar, so don't forget to be there! 
Sounds super exciting, right? Of course it does! So don't even think about missing out on this celebration!
PS - There's gonna be a special information centre where you can get all the deets on how to join the Indian Army as well! 
When | Wednesday, 24th January 
Timings | 3 PM Onwards
Where | DLF Place, Saket
Entry | Free
Check Out Their FB Page | https://www.facebook.com/DLFPLACESAKET/
RSVP On FB Here | https://www.facebook.com/events/153362518654765/