Delhi
Celebrate Green Ganesh Chaturthi At Home With Charming Eco-Friendly Idols From My Pooja Box
The auspicious festival of Ganesh Chaturthi officially marks the onset of festive season and even though this year the celebrations are going to be confined to your homes, that defo doesn't mean you can't celebrate the homecoming of Bappa with such fervour! And, to make your celebrations flavourful, My Pooja Box has come up with an eco-friendly initiative that we're going to tell you about! Scroll on.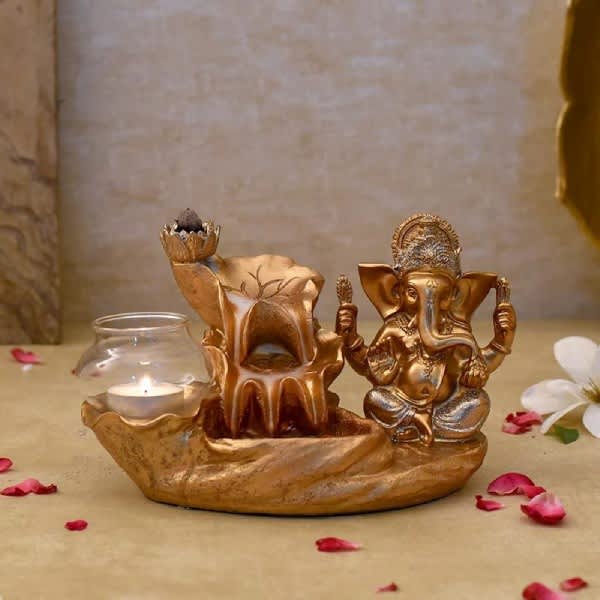 Celebrations, The Eco-Friendly Way! | My Pooja Box is a women-led brand specialising in home decor, festive products, gifting and they've recently introduced eco-friendly Ganpati idols that are 100% biodegradable and are handcrafted by artisans of India. These clay idols leave no residue in water and each of them is made uniquely. These idols also come with a small kit of plant seeds. On the day of Anant Chaturdashi, place the idol in a pot or bucket full of water until it completely dissolves - this way, you'd be doing nature a favour too! 
What's more, you can even create your Own Ganpati Hamper, where you can select your own eco-friendly Ganpati, decorations and plant seeds! Choose from their wide range of idols online and the price of the same starts at Rs 699. You can order right away and they'll ship it closer to the festival!
My Pooja Box is a one-stop solution of all your Ganesh Chaturthi needs, so why wait when you can start ordering right away?!
Price | Rs 699 Onwards
Shop Online Here | https://www.mypoojabox.in/collections/ganesh-chaturthi
Create Your Own Ganpati Hamper Here | https://www.mypoojabox.in/products/eco-friendly-ganpati-custom-box
Here's Their Website | https://www.mypoojabox.in/
Check Out Their FB Page | https://www.facebook.com/MyPoojaBox/
Skim Through Their Insta Feed | https://www.instagram.com/mypoojabox/
Sift through Some More Images From My Pooja Box