Delhi
Catching Up With Gorgeous Model-Turned-Actor Mehak Manwani
The bubbly babe, the drama queen, the chirpy chick and one who takes life as it comes, Mehak Manwani known for her stint in Fukrey and debut role in a Bollywood film called Sixteen shares her journey so far with us. Read on to get an insight into the glam life of this happy-go-lucky actor!
How did you get into modelling?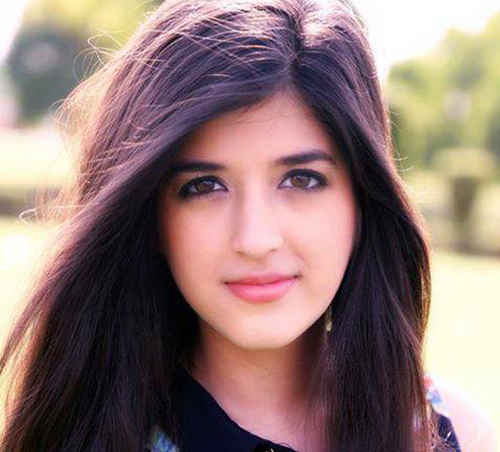 Though I'm really fond of it now, modelling came into my life accidentally.The story goes back to when I was 3 years old. My dad used to work with Times of India back then. One day, I accompanied him to office and somehow a photographer became very fond of me. 
After that, he was after my father, constantly seeking permission to shoot me and after much contemplation, my dad agreed! And that was it. Little did I know, my career had already taken its turn!
What struggles have you faced so far?
Well honestly, I haven't faced any major roadblocks in my career as such. Everything was served on a platter for me but there's one struggle I have suffered in school, and now in college as well. My classmates have always assumed that since I'm a model, I'll be a snob! 
The one who is always glued to her iphone, texting, talking on the phone or taking selfies; the hoity toity one! But here's the reality check, I'm totally the opposite! So yes, I've always struggled to strip down my pre-assumed image, just to build up my real one.
How did you get your first break?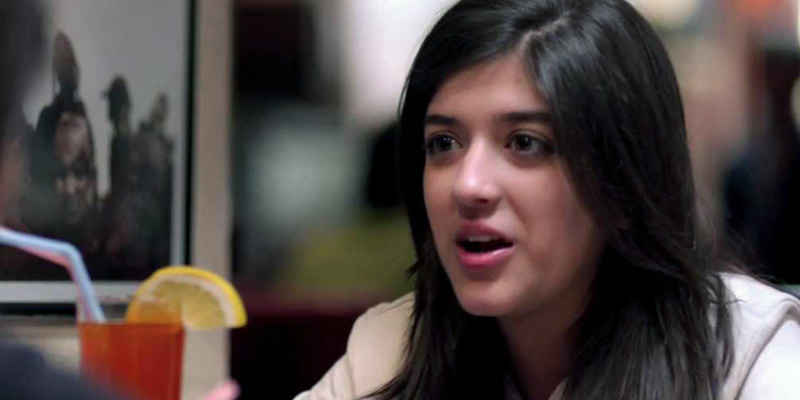 Initially I was just modelling and endorsing brands like Panasonic and Lotus etc. I got an offer for a movie, so I'd gone for its screening. Raj Purohit, the director of the movie also saw it and in one look he was sure that I would play the character, Nidhi for his movie!
Your debut movie Sixteen portrays the issue of peer pressure on teenagers. Tell us about your experiences when you were Sweet Sixteen!
Well, fortunately I've never been a victim of peer pressure, at least not the kind portrayed in the movie but something really strange has always happened to me. Since my teenage years, I've always been in a group of three girls. And if any other girl joined us, we used to breakup. Absolutely strange. No?
How do you juggle between studies and media life?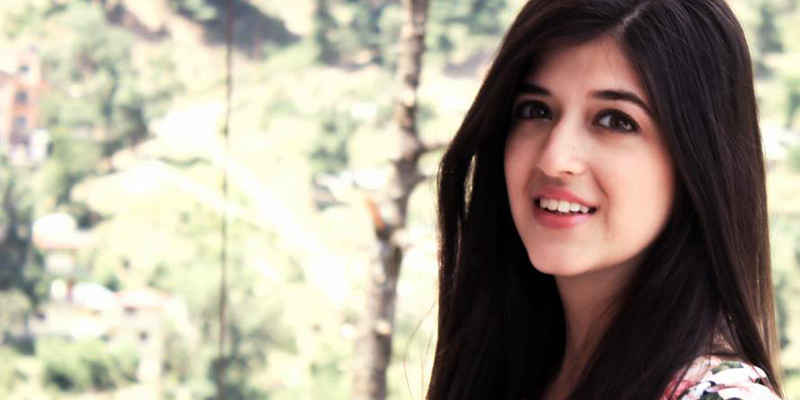 Initially, when I was shooting for my debut movie, I used to juggle a lot between school, studies and shoots. However I have to say that my school principal has been really cooperative and she even gave me 40 days leave when we had to shoot day & night. I was in 10th back then, and my CGPA was around 7 and all my friends scored 10 but my father always said that if you're into a lot of things then "Jisme jitna mil raha hai usi mein khush raho".
What according to you makes Delhi, So Delhi?
I have a very unique equation with Delhi. There are times when I'm in absolute awe of Delhi, of its food, nightlife and of its people living with no care in the world. I see absolute freedom here! However, on the uglier side, I see freedom dying. 
From women, young and the old. If you slip on shorts in Mumbai, people glance and then continue their work but in Delhi, they just keep staring and some won't even blink - it's really annoying and appalling at the same time. So, Delhi in short is a bit of a paradox for me!
A piece of advice for budding actors out there?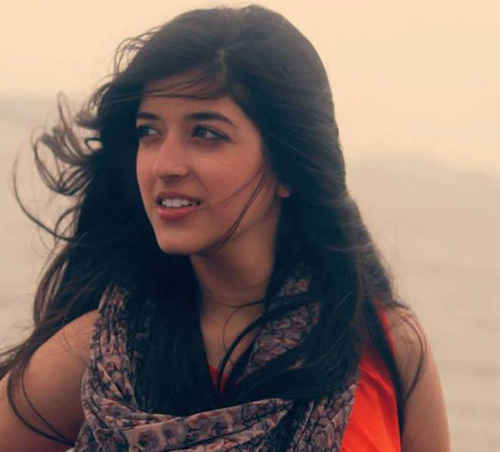 Just follow your dreams. Never let anyone throttle you down. But if you're like me, an accidental something or if your goal is undecided yet, then just chill! Relax, and take life as it comes. Never turn down even a small offer. Infact these baby steps are the ones that end up taking you a long way!