Delhi
India's Largest Gaming Tournament, Dew Arena 2018 Had A LIT Finale & Here're All The Deets!
Finally, the wait was over and Mountain Dew's annual e-sports championship, Dew Arena's finale took place in Leisure Valley, Gurgaon on Sunday, the 7th of October. And if you missed it, well worry not, we're here with all the deets of this awesome event!
The six-months-long Dew Arena, which is India's largest e-sports championship, reached its climax with a grand finale that witnessed a large footfall of enthusiastic gamers all pumped up to win the championship!
Talking about the event, the final two teams, which comprised 4 members each, were fighting for the prize pool of Rs 20 lakhs and could be spotted on each side of the stage, glued to their screens, battling it out. The huge screen placed right in the centre displayed the competition live with commentators giving regular updates to keep the audience engaged.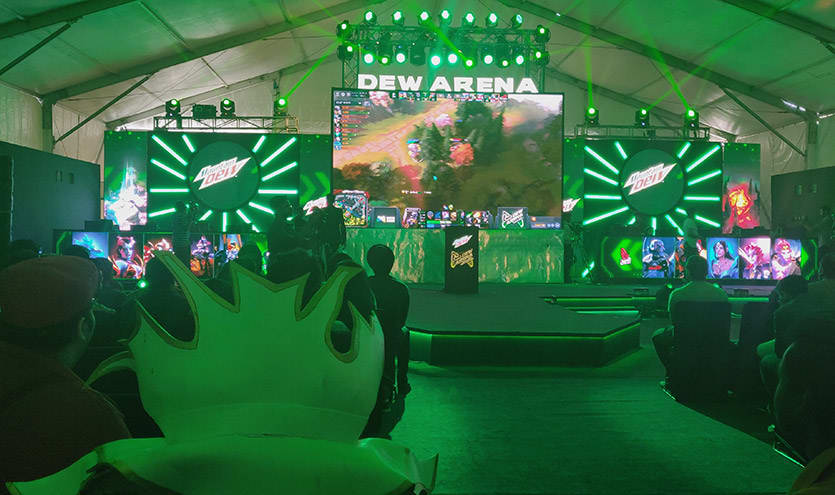 And since these guys at Mountain Dew are the coolest, they had planned something for everyone. Not just the participating teams but the audience too could indulge in the experiential zone that had been set up and play a game or two inside the oh-so-cool Gaming Truck parked there. They could also click loads of selfies at the Doritos Experience and GIF Booth with cosplay characters! The on-ground gaming experience included options like VR Neuro Racing and more - cool, right?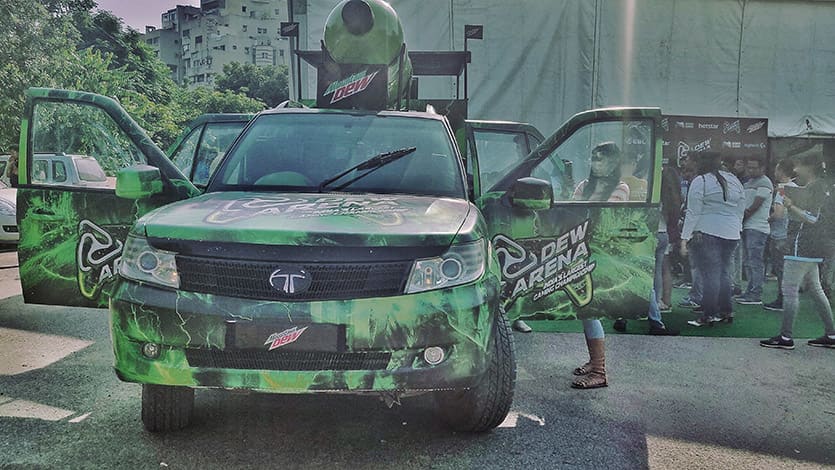 And because no gamers' fest is ever complete without great munchies, these guys had a number of food trucks parked outside the gaming zone where one could gorge on yummies with a side of FREE and chilled Mountain Dew (yay!).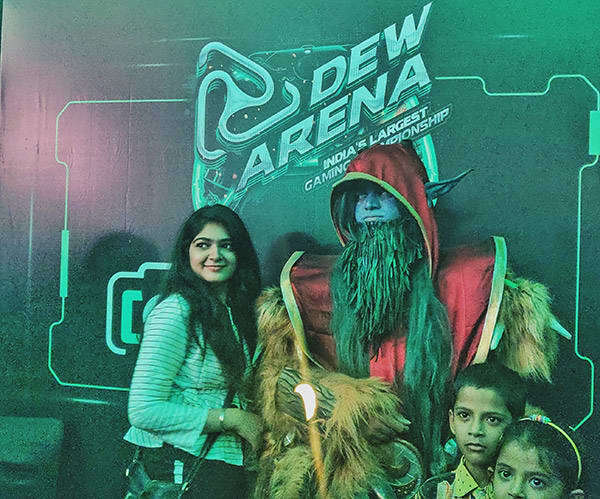 The 3rd edition of this e-sports championship comes on the back of two successful editions that saw the participation of over 5 lakh gamers from across the country including metro and non-metro states, thereby making it the largest ever gaming championship in India till date, woah!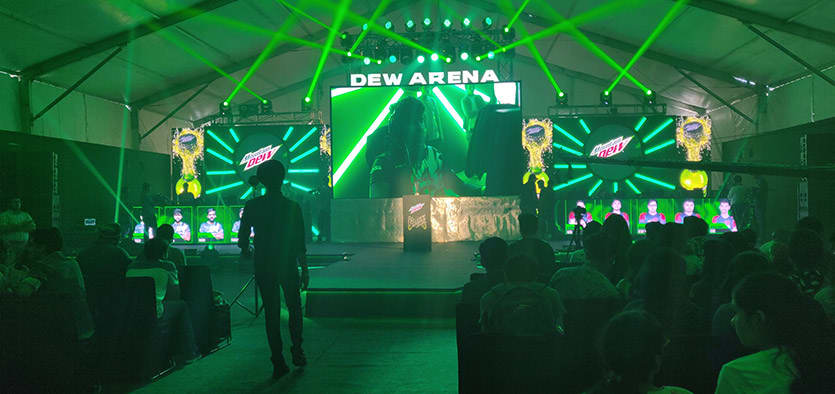 Over the last three years, Dew Arena has helped elevate the stature of gaming as a sport in the minds of Indian audiences. And to promote the same, the winners of this championship are featured on Mountain Dew bottles every year. Talking about the winners, Rocket League and Street Fighter, Entity Gaming from Mumbai, Ayan Biswas from Kolkata, Manmeet Singh from Delhi and ROG Titans from Mumbai were crowned the ultimate champions. Aditya Verma from Indore was a semi-finalist for Street Fighter V, Harshul Patidar from Bhopal was a runner-up for Rocket League, 2ezee from Mumbai stood as the runner-up for Counter Strike Go and LXG from Bangalore was the runner-up for DOTA2. Congrats, guys!
Naseeb Puri, Associate Director, Mountain Dew, PepsiCo India said that Dew Arena has been focused on providing the youth with a platform to showcase their gaming prowess and making a name for themselves. With the expertise and commitment of partners like ESL, Logitech, Nodwin and Hotstar, she is confident that this e-sports championship will continue to scale new heights in the years to come!
Well, we absolutely loved the event and feel that the grand finale was a fitting end to an action-packed third edition. Also, keep following #DewArena2018 on Instagram for all updates on the next edition - we can't wait for it to come back around!
Skim Through Their Insta Feed | https://www.instagram.com/mountaindewin/
Catch All The Highlights Online Here | https://www.hotstar.com/sports/esports/list/dew-arena-highlights/t-4113