Delhi
Cape It Up | Here's Where to Score The Most Gorgeous Capes This Wedding Season
Capes are the newest trend of the season, and it's taken the fashion world by a storm, giving us some real serious outfit goals. Apart from looking classy, capes are something that can be coupled with various other things, even after the wedding functions are done and over with. We've narrowed down the designers creating the most beautiful capes for weddings in town. Read on!
Shyamal & Bhumika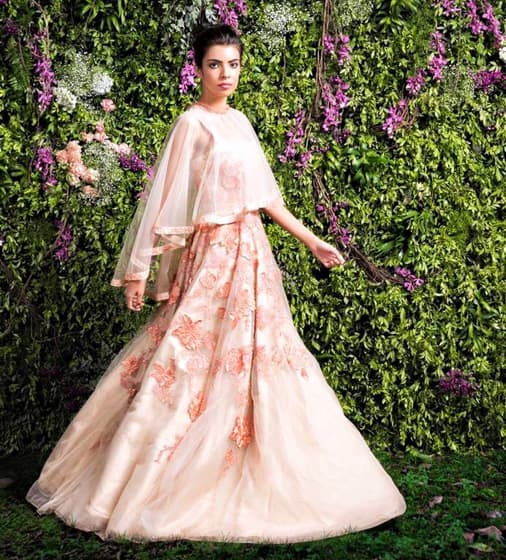 The Gujarat-based designer duo derive their inspiration from the Indian craft and heritage, and fabricate the prettiest apparel for weddings. Their new collection is full of nude hues coupled with vibrant colours, making their outfits super graceful. When it comes to capes, they go with light and flowy fabrics like organza and uber soft net, and pepper them with intricate embellishments. Go check them out!
Check Them Out Here | http://www.shyamalbhumika.com/
Anushree Reddy
A designer that works with peaceful, gentle hues and gives her apparel a romantic twist, Anushree Reddy has quite an elegant range of apparel to offer. She loves to pepper her lehengas and sarees with silver embellishments, making for some really beautiful ensembles for your D Day! Go check out her capes, for they are bound to amp up your look! 
Here's Her FB Page | https://www.facebook.com/anushreereddyofficial/
Ridhi Mehra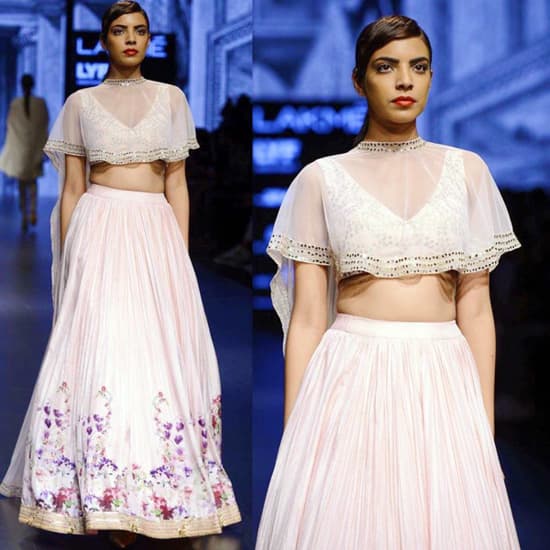 The contemporary luxury Indian wear designer, Ridhi Mehra believes in sophistication. Her designs are minimal, yet chic and classy. Based on these beliefs, her newest collection is a blend of dark and red hues including burgundy, blood red and the like, and is filled with impeccable gold embellishments making it perfect for every bride *starry-eyed*! 
Check Her Out Here | http://www.ridhimehra.com/
Ridhima Bhasin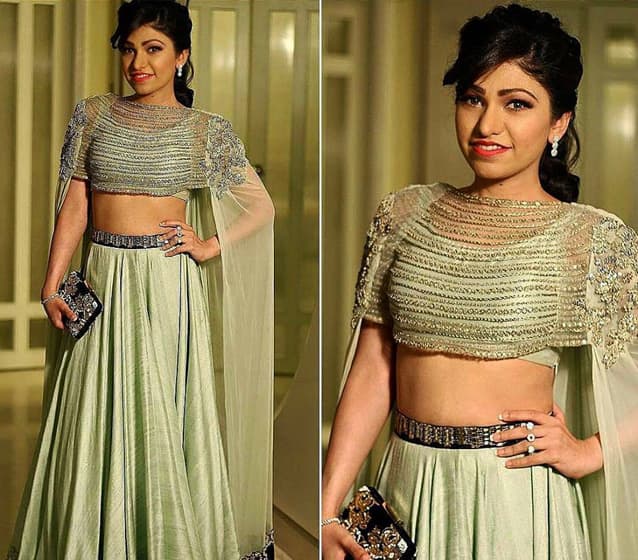 Juxtaposing exquisite craftsmanship with Indian textiles and intricate embroidery, Ridhima Bhasin endeavours to go beyond the usual mundane silhouettes and color palettes. Her capes speak volumes about her effortless blend of contemporary and conservative designs, and are truly stunning to behold. Her capes have such romantic cuts and flattering silhouettes. Go see for yourselves!
Check Her Out Here | http://ridhimabhasin.com/about-ridhima-bhasin
Jayanti Reddy

Blending traditional clothing with understated elegance, Jayanti Reddy has her apparel naturally dyed and finely embellished with intricate, painstaking hand-embroidery. She loves to work with soft textiles, and personalizes it with her own unique touch of creativity. Her capes are like none other; printed, floral, embellished - all in one. Go snag yours!
Here's Her FB Page | https://www.facebook.com/JayantiReddyOfficial/