Delhi
#CanteenReview - Here Are Some Hits & Misses From Kirori Mal College In North Campus
Kirori Mal College is one of the best ranked colleges in Delhi University! It's the Alma-Mater of some of the biggest names in the world like Amitabh Bachchan, Satish Kaushik, Siddharth, Shakti Kapoor, Madan Lal Khurana, Naveen Patnaik and many more.
It may not have that big a campus as other North Campus colleges but it makes up for it in its stellar faculty and infrastructure!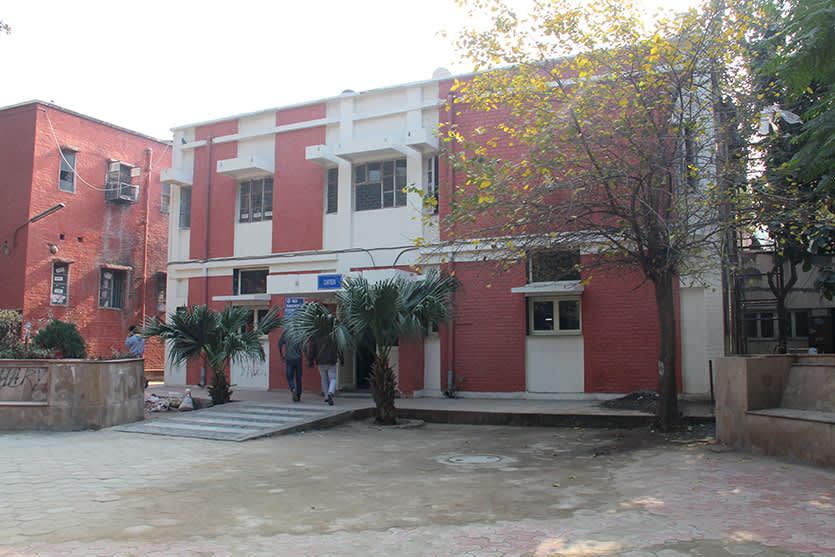 The college canteen is the hub of the college for all students and is located in front of Sar-e-Aam! Sar-e-Aam is called so because the drama society of the college used to perform their street plays here which were called Sar-e-Aam. The college canteen used to be a small building which looked as if it was falling apart and the quality of the food was also very poor. However In the last couple of months, the canteen has been completely revamped, the menu's changed and everything is dirt cheap!
So here we have some of hits and misses of the canteen:
Chole Bhature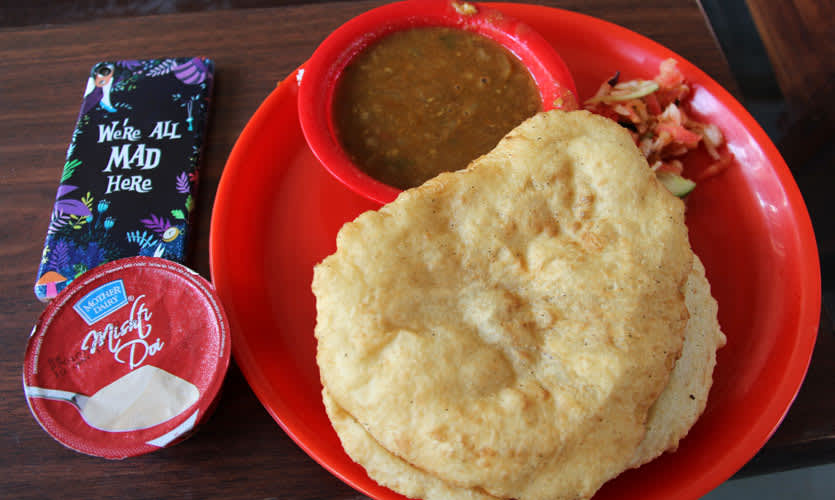 A must try at this canteen, the chole were finger licking good, perfectly spiced and the bhature uber soft and pillowy. Served with some crunchy radish and onions, we ravished the generous portions of this dish within minutes!
Price of the Dish | Rs. 25
Spring Rolls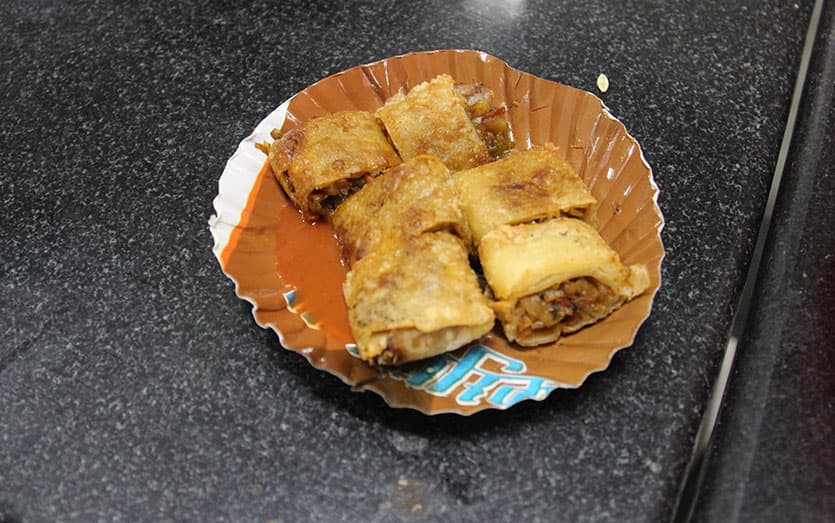 These were pretty decent as well, though not of restaurant standards for sure! It had sufficient fillings, with a mix of vegetables however we felt as far as the batter and coating was concerned that it could have been crispier. 
Price of the Dish | Rs. 20
Paras Flavoured Milk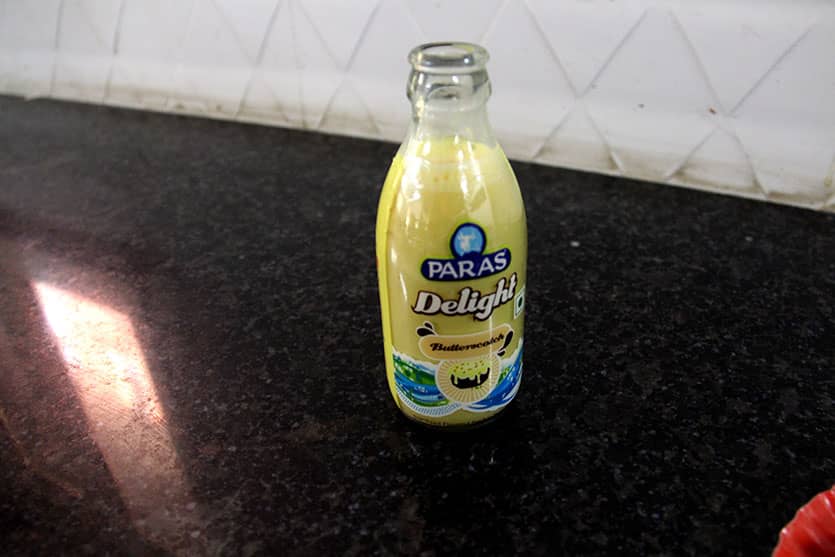 Some chilled flavoured milk is all you need to beat the heat and so the Butterscotch Shake came to the rescue and is definitely one of the best things to have here! They have other options too like Kesar Pista and Coffee but we personally love Butterscotch. 
Price of the Dish | Rs. 25
Chole Chawal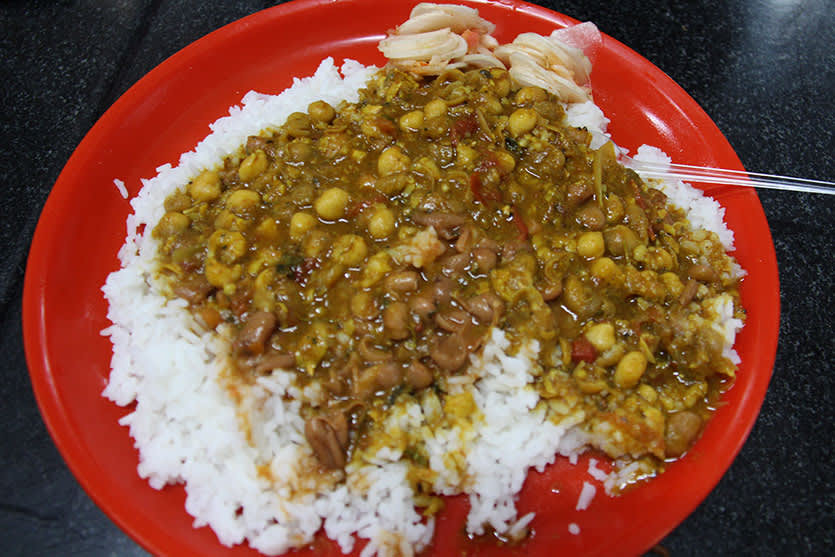 We already loved the chole however in this dish the rice was pretty cold and soggy too unfortunately. The only saving grace were the chole itself which means give this dish a miss and opt for the Chole Bhature instead! 
Price of the Dish | Rs. 25
Donut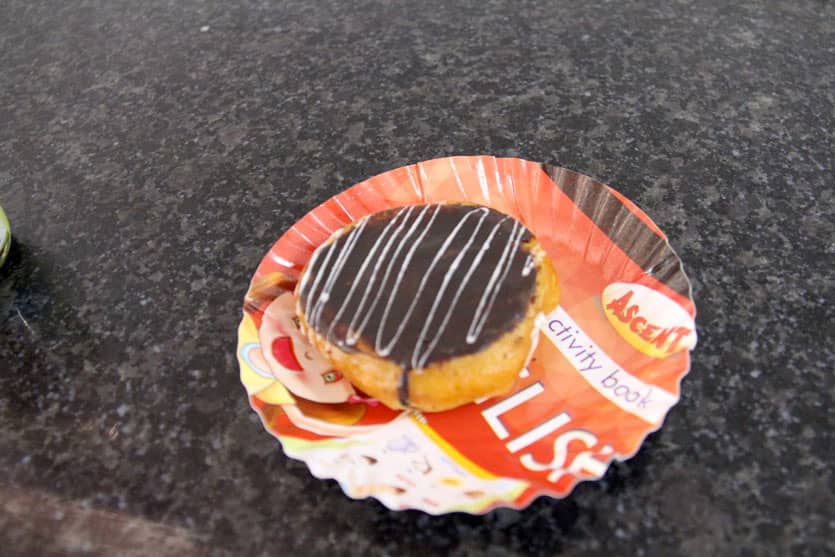 Just one word: DON'T! Do-nut eat this! If you love donuts, this place is not the place to experiment. It consisted of maida as dough with an overly sweet glazing which did not redeem the dessert. It's definitely not worth the calories or the money. 
Price of the Dish | Rs. 20
The canteen also serves a thali which is quite famous amongst all the students but unfortunately it was finished till the time we reached there.
So if you're in the North Campus area or specifically going to this college, you now know what to try! 
Location: North Campus