Delhi
#CampusTrails: Here's Top 6 Dishes To Stuff Your Faces With @ Miranda House College
Canteen's are just so much fun! They're not just about food but what we share with our friends and colleagues. It's home to a lot of conversations, fun and masti along with food. Miranda House has 3-4 places inside the college to eat at - the college canteen, Nescafe, Pam's and a new small canteen in the Science block. Overall, you get all kinds of varieties under one roof. Be it Chinese, Italian, Mexican, North Indian and South Indian. Whoa! So here are the top 6 dishes which you must try at Miranda House College:
1. Rajma Chawal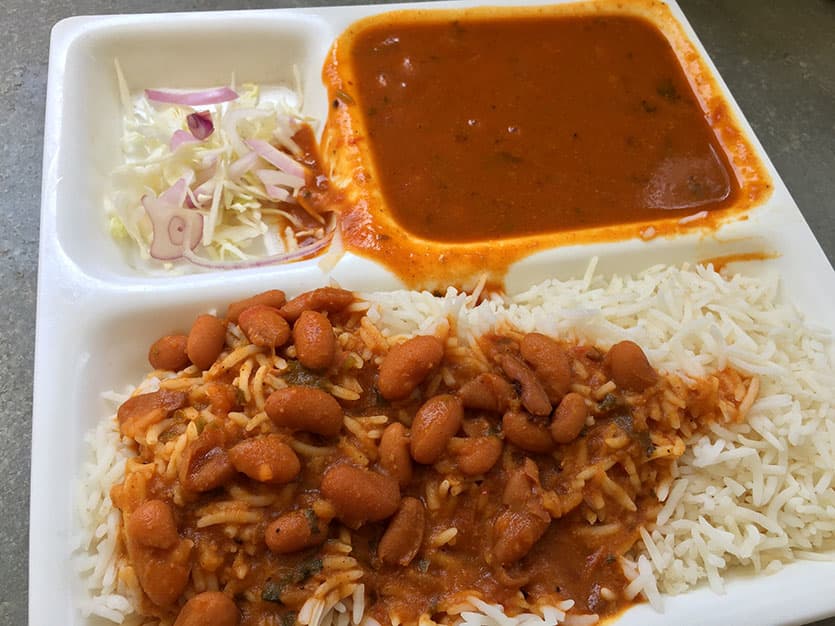 Who doesn't love maa ke haath ke rajma chawal?! The main canteen's Rajma Chawal will bring back all those fond memories, and their plateful comes replete with the best spices and ghar-ka-taste. We'd recommend you gobble this up when those big-time hunger pangs hit!
Price | Rs 30
2. Aloo Pyaaz Parantha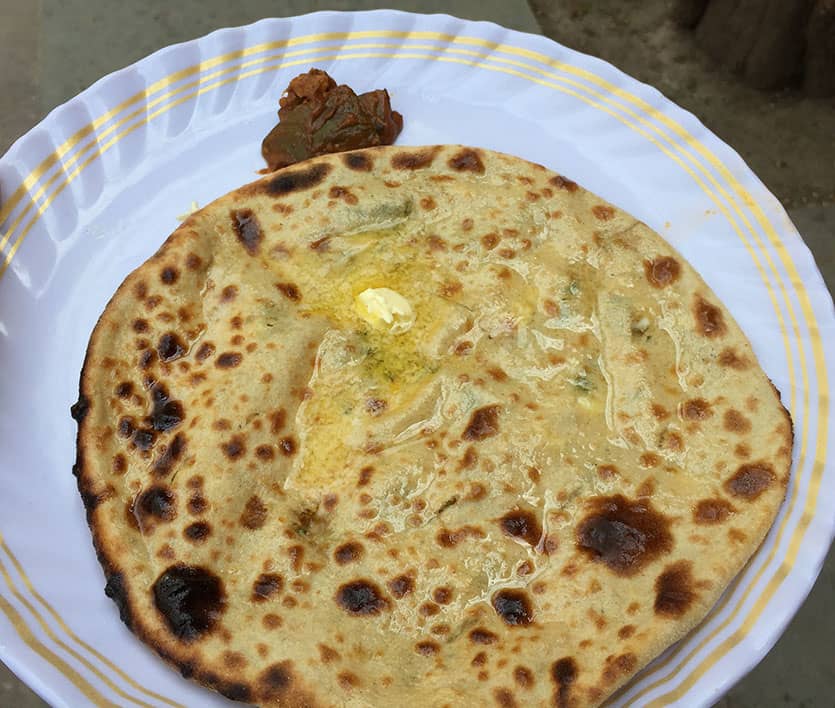 Now this one's most of North India's staple breakfast - the aloo pyaaz parantha! For a filling breakfast that'll give you a rousing start to the day - try Miranda House canteen's paranthas. They're freshly made right in front of you, topped with lots of butter and served with pickle. A warm glass of chai will be the perfect companion with this one!
Price | Rs 30
3. Pam's Mix Sauce Pasta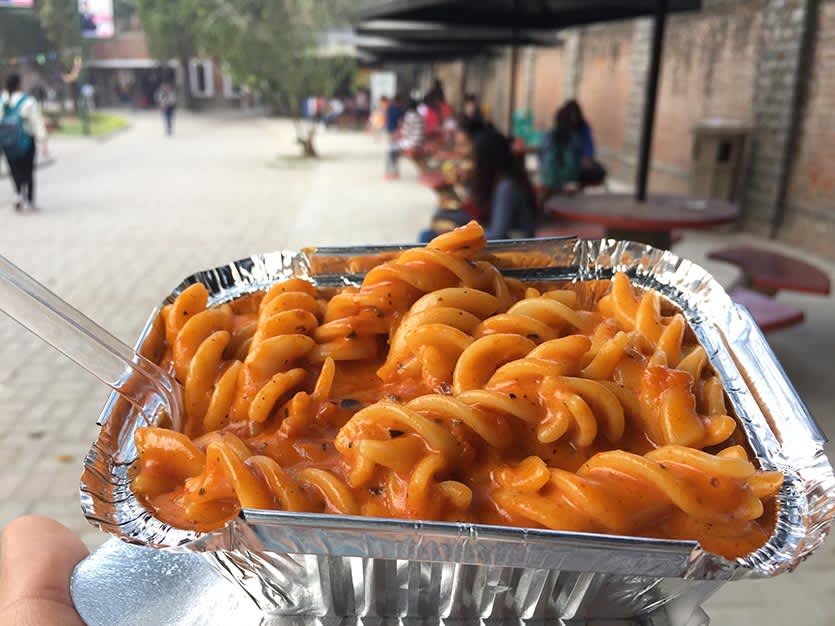 The sauce can make or break a pasta, and no one can deny the truth of this. And Pam's knew exactly how to nail the perfect pasta sauce! We tried the Mix Sauce Pasta here, and we're happy to announce that it had exactly the right amount of flavours, which hit all the right foodie chords with us! 
Price | Rs 40
4. Nescafe Special Hazelnut Coffee & Chocolate Muffin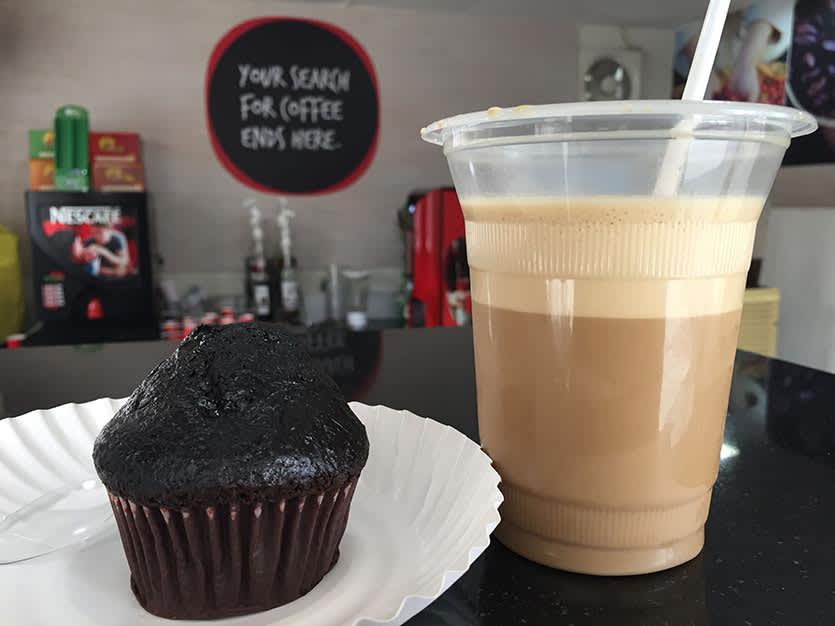 You may get the normal, caffeine-soaked cold coffee anywhere but Nescafe's Special Hazelnut flavoured Coffee is just ah-mazing! It's comparatively heavy on the cost (50 bucks) but the taste will take away your heart. A warm Chocolate Muffin and the Hazelnut Cold Coffee - this combo is just heavenly!
Price | Rs 50
5. Veg Biryani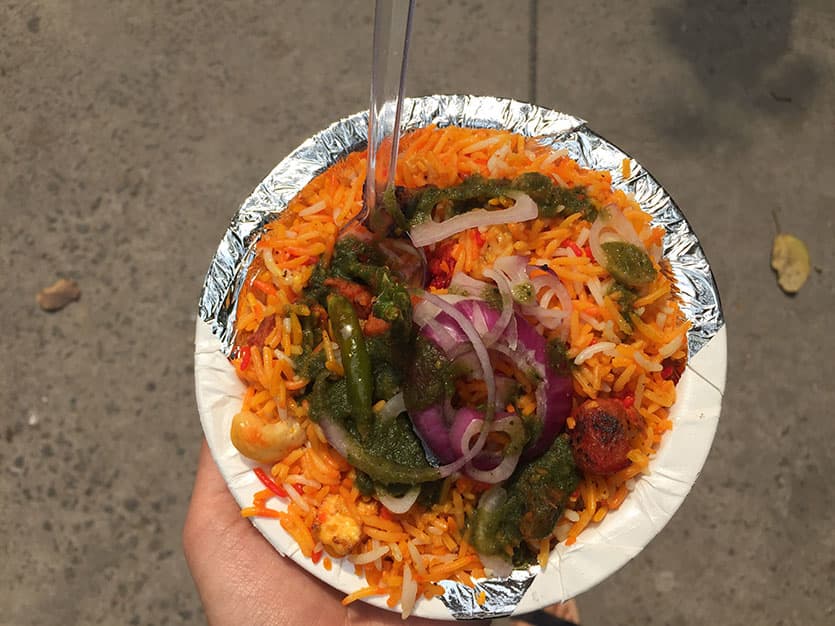 The Science block's new small canteen has come up with Veg Biryani, which comes for the super cheap price of 20 bucks! The Veg Biryani has soya chunks, veggies and also comes topped with onions & green chutney. It's very fulfilling and has a decent taste. A thumbs up for this in terms of pricing, taste and quantity!
Price | Rs 20
6. Veg Thali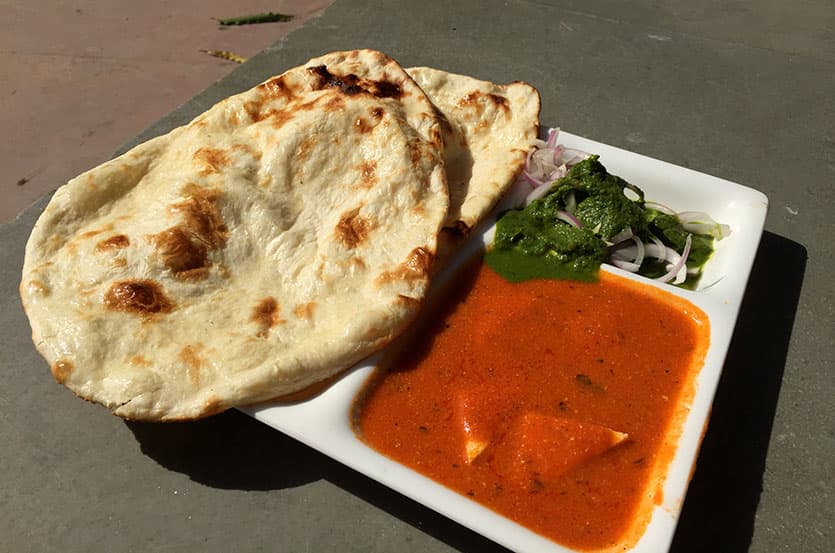 You always need something to eat in the canteen which is fulfilling and at the same time tasty! The Veg Thali, which includes two butter naans and Shahi Paneer/Dal Makhani just do complete justice. The Shahi Paneer's gravy is flavourful and very tasty. This dish at Miranda's canteen is an absolute must try!
Price | Rs 50
From filling thalis to sinful muffins and even Rajma Chawal and pasta - Miranda House packs quite the punch, food-wise - go try y'all!
This story is done by TasteOfGirl for So Delhi.