Delhi
Call Yourself A True-Blue Delhiite? Here Are 9 Attractions We're Sure You Haven't Seen!
Delhiites are proud of their city. We like to think we know our city better than anybody else around town. Well, it's also true for the most part, but you know how it is; nothing evades a wandering soul with a pair of curious eyes studded onto them - so chances are you'd end up unearthing a few places you might have missed.  
This piece is all about getting to know your city better, one way or the other! *Grins*. So, here are 9 places we think you might not have checked out (YET). So here's your chance to read up on them, learn and then breeze outta that door to explore them for yourself!
1. Satpula Bridge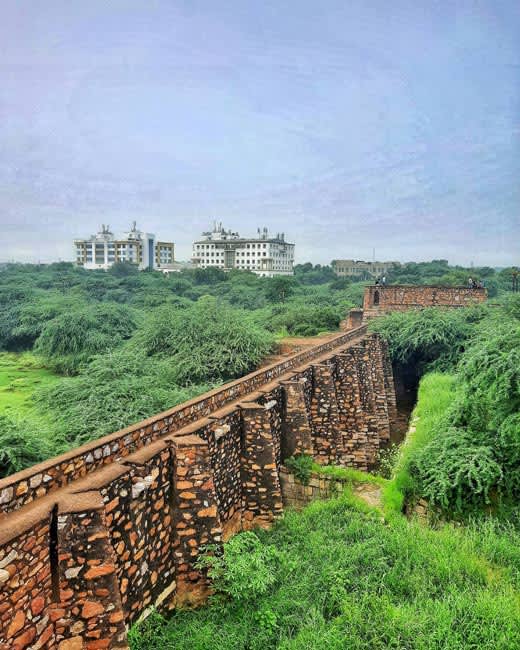 Picture Credits: indiawalla
Satpula literally translates to seven bridges, which fits since this forgotten massive structure is built on 7 arches. Built by Muhammad Shah Tughlaq of the Tughlaq Dynasty in order to access the water streams that fed into the Yamuna river,  this forlorn 'dam' has now been left in ruins. Ignored and left to its own devices, this bridge is scattered with age-old exquisite stone gates that are still somehow standing after years of neglect. So if you find yourself in the vicinity of Saket malls, don't forget to visit this crumbling architectural masterpiece! 
Where | Satpula Bridge - Khidki Village, Malviya Nagar
Timings | 9 AM - 5 PM 
2. Kumhar Gram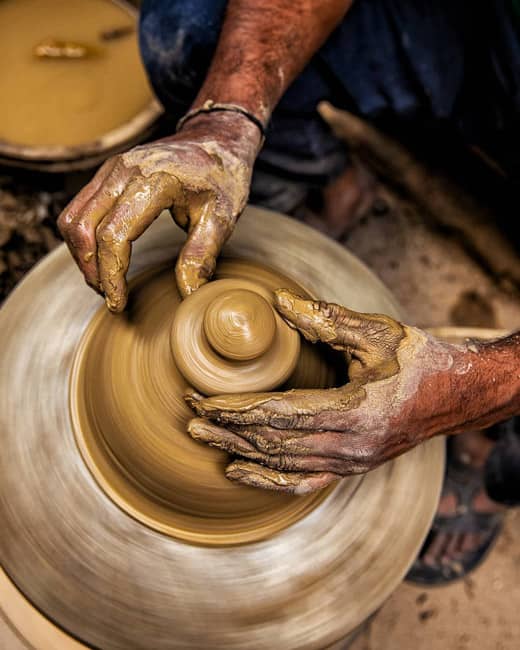 Picture Credits: the.photography.blogger/
Kumhar Gram AKA Potters Colony is by far the largest potter village in the city, accommodating almost 700 potter families. Moulding art and creating beautiful intricately-detailed clay pieces from just water and clay, these families depend on their pottery skills for their survival, which they pass down from generation to generation.  Making everything from exquisite earthenware & pots to finely crafted diyas & idols, They'll also impart their knowledge to YOU if you so wish to learn, without any inhibitions. So, drop by if you want to learn the art or just witness the tiring but rewarding process!
Where | Kumhar Gram - Rani Bagh, Kumahar Wali Gali, Parjapat Colony, Bindapur
3. The Museo Camera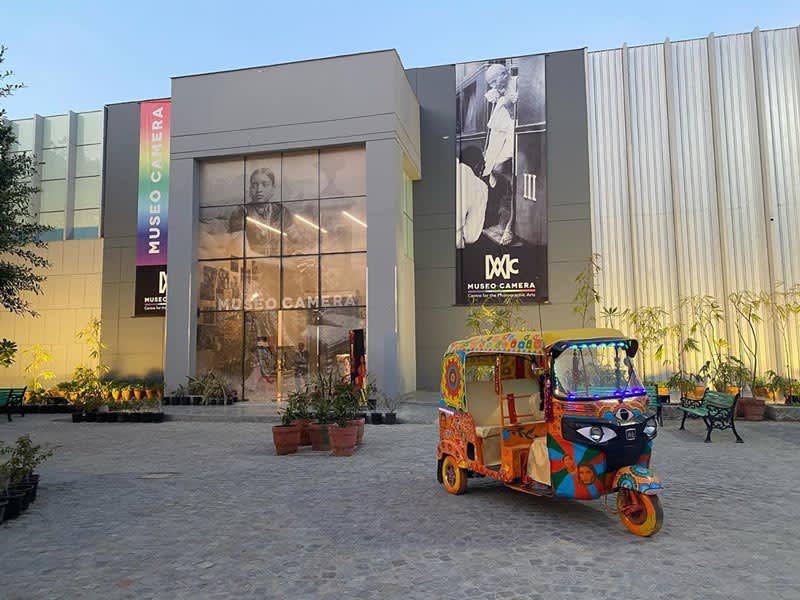 Picture Credits: adiarya
Established in 2009, this camera museum is the brainchild of celebrated Indian photographer and visual historian Aditya Arya, who personally collected most of the antique cameras for the past 4 decades that the museum houses. Not only does the museum display 19th-century art and photographs, back when cameras were invented, but also showcases the science behind the technology that goes into photography. A treat for all the professional photographers, as well as, photography freaks out there, you can't miss this one, fosho! 
Where | The Museo Camera -  DLF Phase IV, Sector 28, Gurugram
TImings | 11 AM - 7 PM 
Call Them | +91 8287 814 216
4. Haveli Of Mirza Ghalib

Picture Credits: Pradeep Verma
The Haveli of Mirza Ghalib AKA Ghalib ki Haveli is a 300-year-old mansion situated in the lanes of Old Delhi where the 19th-century poet Mirza Ghalib used to reside. Now a heritage site, this stone mansion has been converted into a museum that displays the prominent poet's handwritten poetry, and it was here where he wrote some of his most popular ghazals and couplets. Truly a visual treat, those who visit this mansion will also get a glimpse of old Mughal architecture, as well as, the poet's own journals and letters. So if you're the poetic sort, do drop by here to get inspired! 
Where | Haveli Of Mirza Ghalib - 2469, Gali Captain, Baradari, Balli Maran 
Timings | 10 AM - 6 PM 
5. Bhardwaj Lake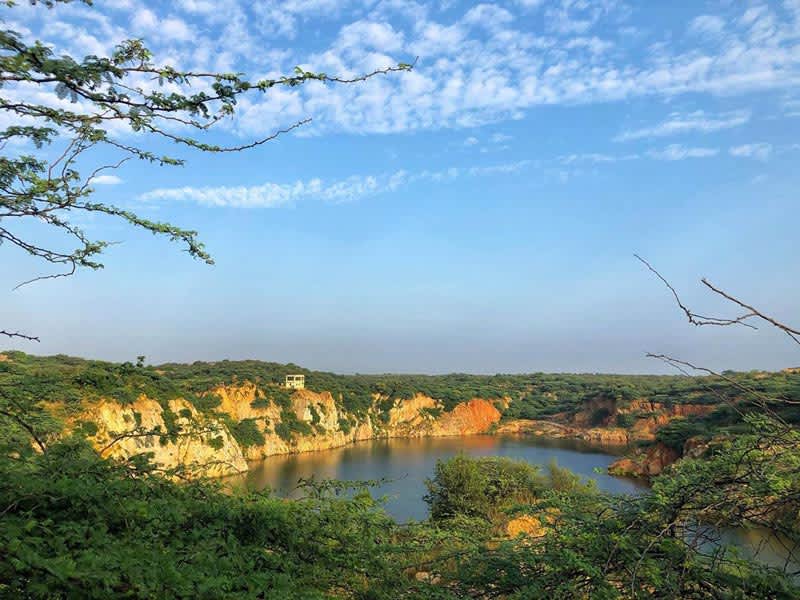 Picture Credits: venugopalshalini
Bhardwaj Lake is an untouched and isolated lake in the heart of Asola Wildlife Sanctuary and we can bet that not many of you knew of its existence. The lake makes for the perfect weekend trek or cycle trip with your friends' gang. So, If you're planning an excursion here, it's best that you come in large groups, keeping in mind the safety aspect. It also comes with an astounding view so don't forget to bring along your cameras for those perfect 'gram pictures! 
Where | Bhardwaj Lake - Asola Wildlife Sanctuary, Asola
6. Hastsal Minar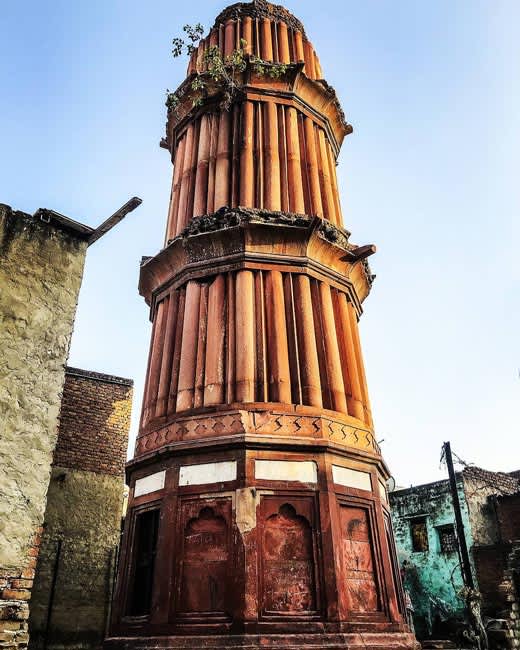 Picture Credits: enroute_indian_history_
Hastasal Minar, popularly known as 'Mini Qutub Minar' because of its similarity to the original, is located in the Hastsal village that falls within the western district of the city. Believed to have been built in the 17th century by the Mughal emperor Shah Jahan, next to a hunting lodge, this 55-foot minaret is a hidden gem among the cluster of hundreds of small houses that surround it. If you wish to visit this rare and forgotten Mughal architecture, you might need some assistance from the locals, so keep that in mind when you decide to visit here!
Where | Hastsal Minar - Hastsal Village, Najafgarh Road, West Delhi
7. Chunnamal Ki Haveli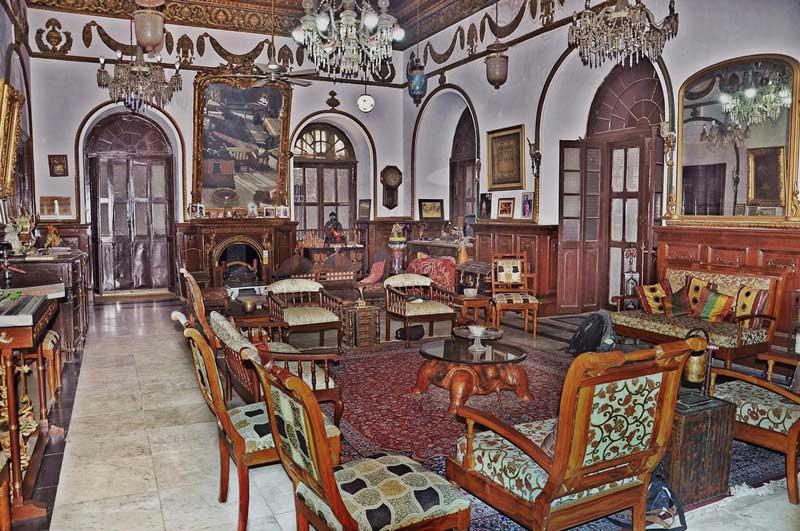 Picture Credits: delhigram
Lala Chunnamal Ki Haveli is spread over three floors and has 128 rooms! This haveli was built in 1848 by a wealthy merchant and is so huge that it could easily house 30 different families together. *Woah* A reflection of its past glory now, it still offers a lot to view and admire! This stands as an epitome of the rich architectural glory of old Delhi.
Where | Chunnamal Ki Haveli - 838, Katra Neel, Chandni Chowk Road 
Call Them | +91 9354 449 680
Browse Through Their Website | https://www.chunnamalhaveli.com/  
8. Mehrauli Archaeological Park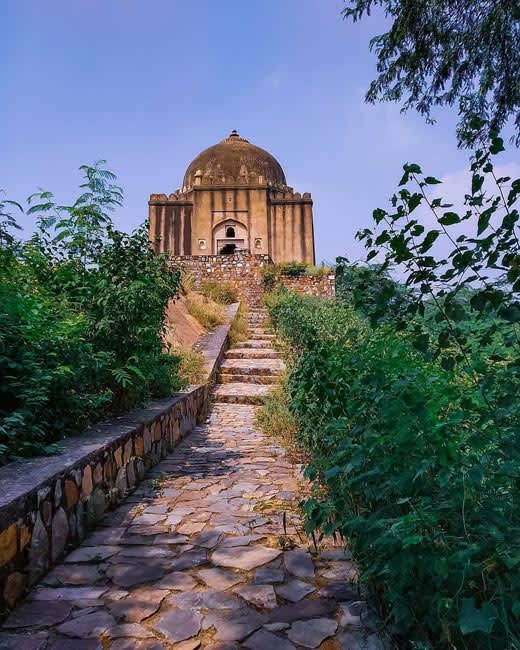 Picture Credits: zubair._.zuby/
Home to approximately 100 old monuments and tombs, The Mehrauli Archaeological Park is a must-visit to learn about Delhi's glorious past. Situated right next to the Qutub Complex and spread over 200 acres, this is a paradise for professional photographers and a heaven for people looking for a venue to click those amazing photos for their 'gram. Once there, don't forget to bask in the peace that comes with the vast greenery, scattered with monuments, and soak in our heritage!
Where | Mehrauli Archaeological Park - Opposite Qutub Minar Metro Station, Anuvrat Marg, Mehrauli
Call Them | +91 11 2336 3607
9. Rajokri Protected Forest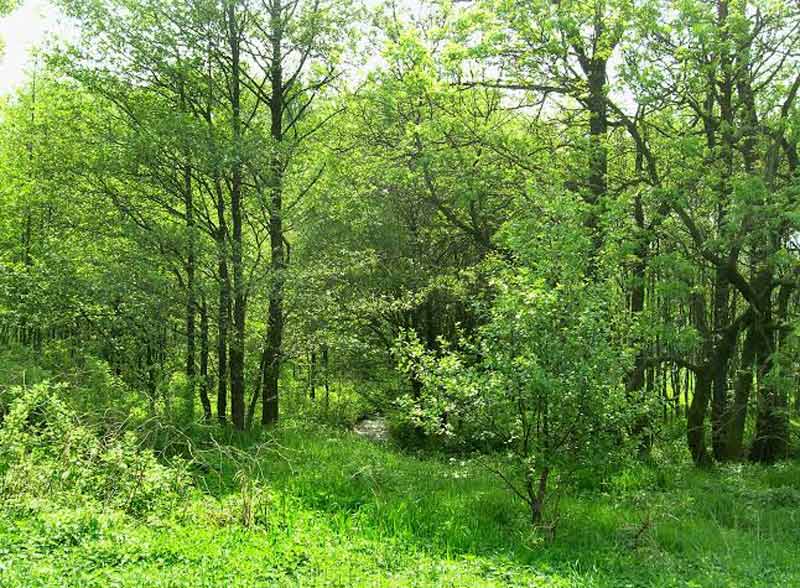 Picture Credits: Faiyal Ahmad
Amidst the rising urbanisation of Rajokri and the farmhouses, you'll find a breath of fresh air and discover the lush green forest area of Rajokri that still thrives. Home to many rare varieties of birds like Red Wattled Lapwing, White-Throated Kingfisher, and the cute little Prinias, it is now used as a grazing ground for the farm animals around the area. Drop by here, if you're in the mood to escape the pollution and chaos of city life, and go bird-watching or enjoy a blissful walk among nature! 
Where | Rajokri Protected Forest - Rajokri
So? Have you seen all of it? No? Well then, get going ASAP and check these out to know your city better. Happy exploring!