Delhiites are proud of their city. We like to think we know our city better than anybody else around town. Well, it's also true for most part but you know how it is, nothing evades a wandering soul with a pair of curious eyes studded onto it - so chances are you'd end up unearthing a few places you might have missed.
This piece is all about getting to know your city better, one way or the other! *Grins*. So, here are 5 places we think you might now have checked out (YET). So here's your chance to read up on them, learn and then breeze outta that door to explore them for yourself!
1. Masterji Kee Haveli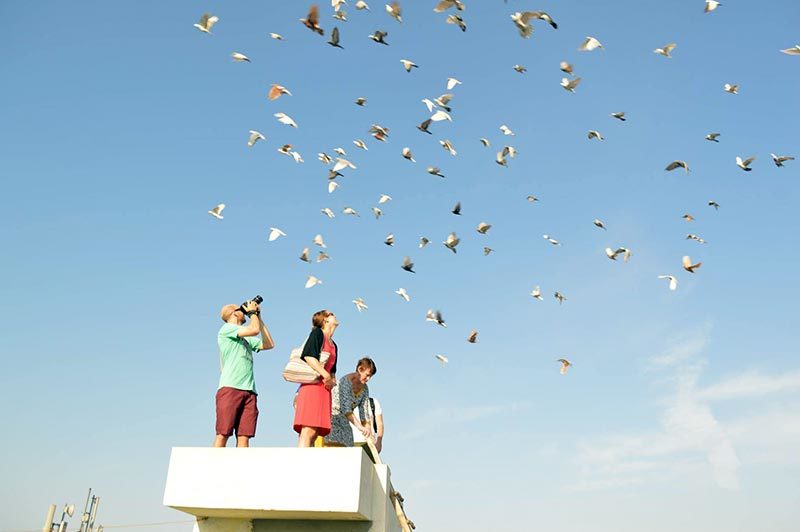 While on your way to exploring Old Delhi, don't miss the chance to explore this ancient Mughal architecture that boasts of a rich history. They run tours of Old Delhi and its hidden gems followed by a meal at the haveli itself. You can often spot tourists engaging in age old activities for fun like Kabootar baazi and kite flying!
Where | Masterji Kee Haveli - Sita Ram Bazar, Chandni Chowk
Call Them | +91 9810 750 217
Check Out Their FB Page | https://www.facebook.com/OldDelhiWalk
Browse Through Their Website | http://www.masterjikeehaveli.com
2. Chunnamal Ki Haveli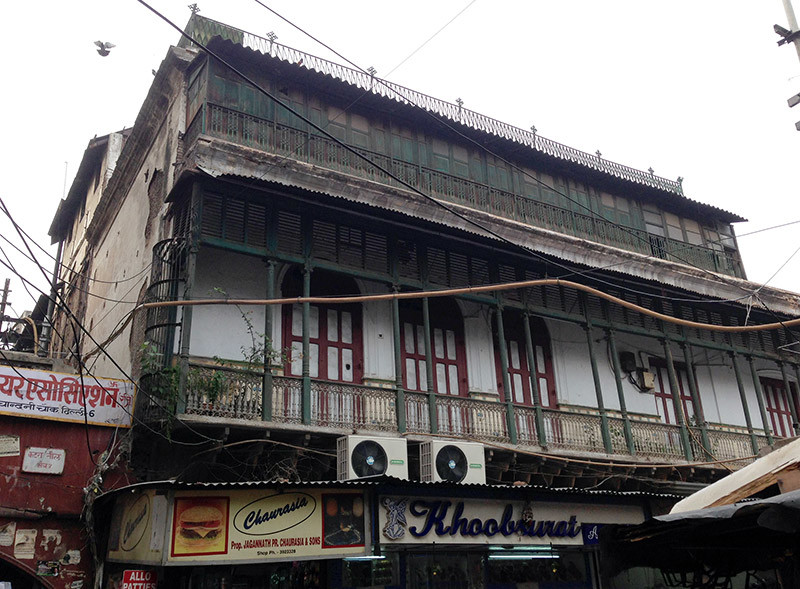 Lala Chunnamal Ki Haveli is spread over three floors and has 128 rooms! *WOAH*. A reflection of its past glory now, it still offers a lot to view and admire! This stands as an epitome of rich architectural glory of old Delhi.
Where | Chunnamal Ki Haveli - 838, Katra Neel, Chandni Chowk Road
Call Them | +91 9312 322 012
3. Champa Gali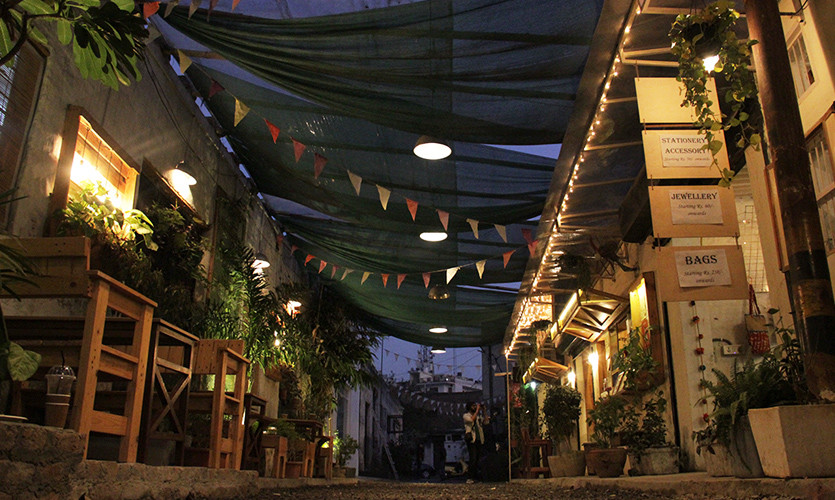 Tucked away in lane no. 3 of Said-ul-Ajaib in Saket, houses a rustic street that has a commixture of art, culture, handcrafted goodness, design with a kick of chai and coffee! This quaint place is here to satisfy that longing for an offbeat getaway from the hustle of the city life.
Where | Champa Gali - Khasra 258, Lane 3, Westend Marg, Saidulajab, Saket
4. Mehrauli Archaeological Park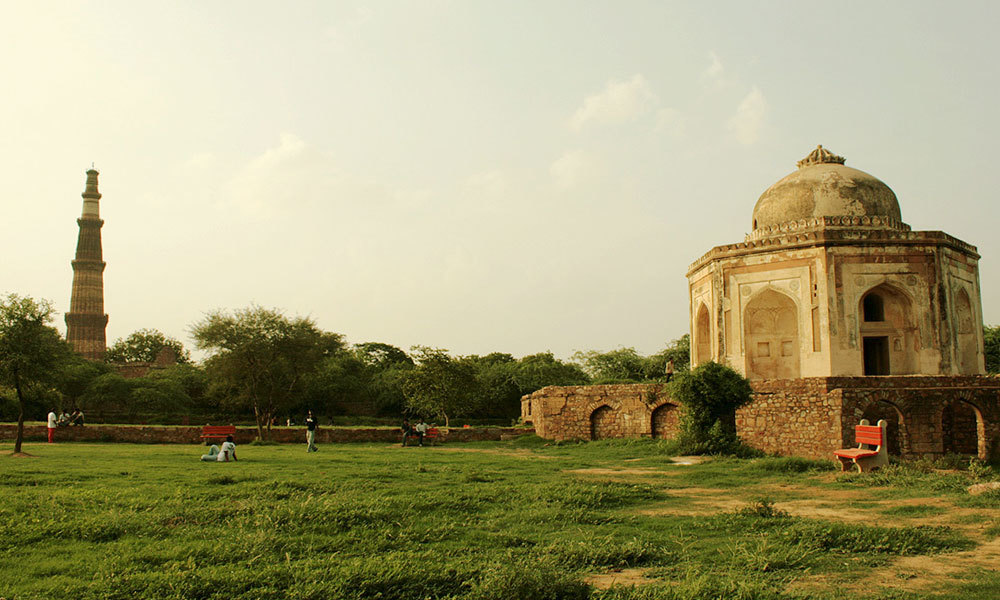 Home to approximately 100 old monuments and tombs, The Mehrauli Archaeological Park is a must visit to learn about Delhi's glorious past. The vast greenery, scattered with monuments and enveloped in our heritage. You gotta soak it up!
Where | Mehrauli Archaeological Park - Opposite Qutub Minar Metro Station, Anuvrat Marg, Mehrauli
Call Them | +91 8742 925 876
5. Delhi Ridge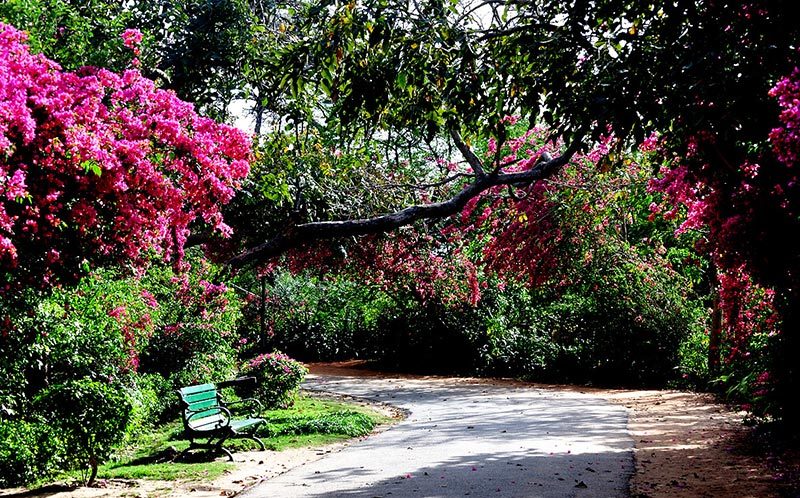 Known as the green lungs of the city, the Delhi ridge is an extension of the Aravalli Hill Range in the National Capital Territory (NCT) of Delhi. With its diverse flora and fauna it helps preserve the ecological biodiversity of the city. Divided into four zones, Northern (also called Old Delhi), Central (also called New Delhi), South-Central (also called Mehrauli) & Southern Ridge (also called Tughlaqabad). The total of all these 4 Zones make for a total area of approximately 7,784 hectares spread over the entire city in different patches! *WOAH*.
Where | Delhi Ridge - Kamala Nehru Ridge Park, Timarpur
So? Have you seen all of it? Haha, no judgements. Go on and get going right about now to know your city better. HAPPY EXPLORING!