Delhi
Butter Chicken Pasta, Gol Gappa Shots & Smoky Falooda @ The Gol Chakkar Cafe!
We've always believed that good looking food is half the battle won. It doesn't matter if your kitchen looks like a war zone as long as what we see on our plates looks picture perfect and fuels our appetite even further. Sublime presentation is like poetry on a plate and at The Gol Chakkar Café, we ate with our eyes (our weighing scale doesn't agree *sob*) as much as with our mouths. Every dish looked like a dream and we did end up with more on our plates than we could handle (pun intended) but downed it all with no regrets!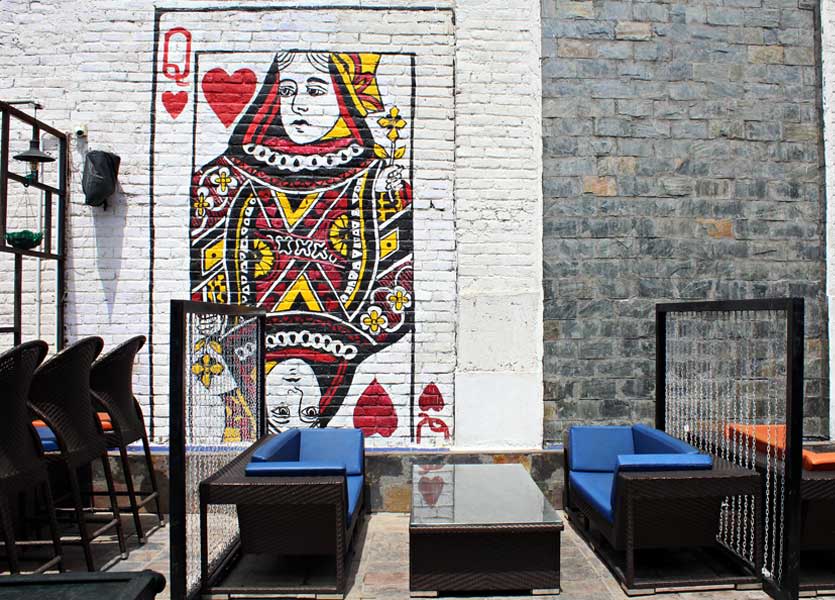 Located near Kalkaji's famous landmark, the eponymous Gol Chakkar Café's yellow board is easy to spot, and the jeep crashing through its name makes it easier still. The outlet is spread over three floors which they call the ground, the terrace and the rooftop, each with a different vibe, purpose and décor. While the ground and terrace are ideal for a rambunctious party with the gang, the rooftop (which only opens in the evening) has very limited seating and is suitable for more intimate gatherings.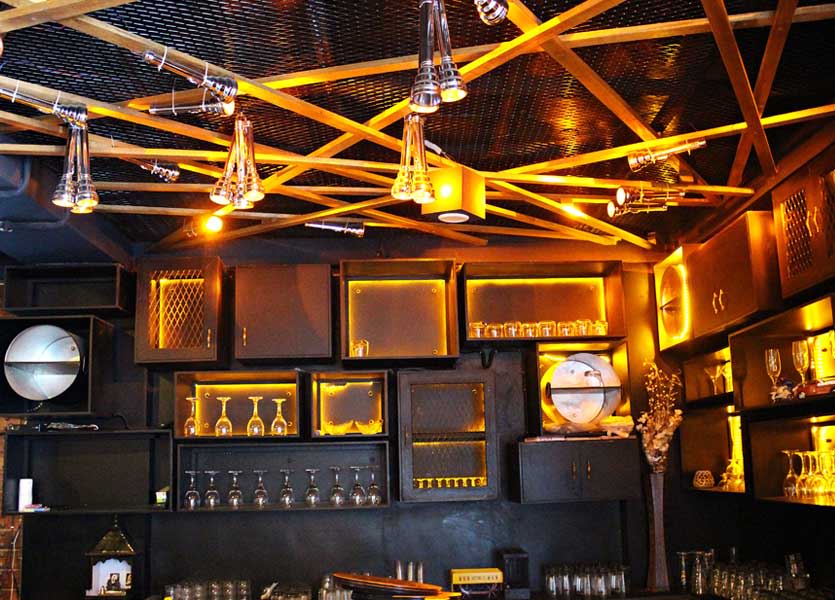 The quirk quotient's going through the roof here with lamps fashioned out of old silver torches, a robotic art installation (we swear it looks like a White Walker from 2050!), wall art, furniture which has sprouted wheels etc. We could prattle on about how much we loved the place but a FOOD review is imperative, so here's what we caught a direct flight to cloud 9 with: 
Butter Chicken Pasta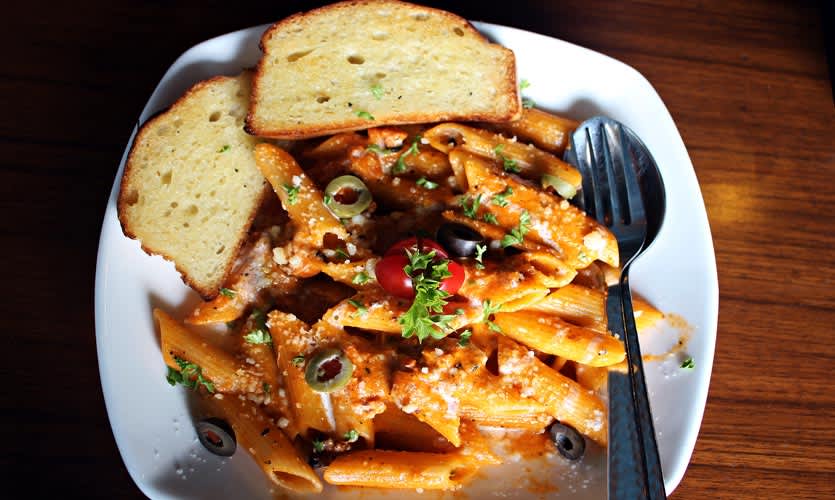 Gol Chakkar's Indian fusion was a bomb! We make no bones about our undying love for butter chicken and pasta and combining the two was like giving us the best of both worlds - the pasta had happily embraced the heavenly gravy which was peppered with chicken chunks, olives, jalapenos and parmesan shavings. If you're a butter chicken addict like us, this dish is a swell option to mix things up. It's right at the top of our 'No Complaints List'!
Thai Spring Rolls (Veg)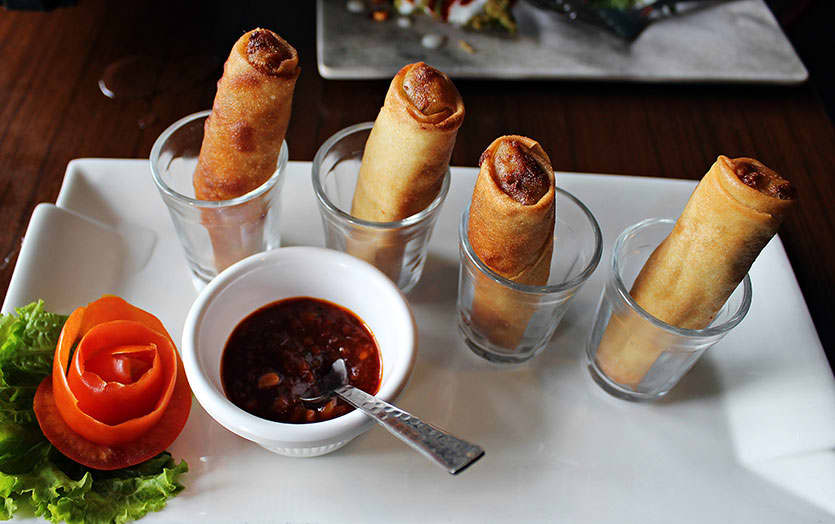 This time we took a dip into the Oriental menu and surfaced with some Thai Rolls. The plating in shot glasses was a welcome surprise! Served alongside was a red chilli sauce with peanuts which was the ideal sweet and sour dip balancing out the nuanced flavours of the rolls themselves. The major difference was in the filling – while your regular spring rolls are stuffed with onions, capsicums, lettuce etc., these had broccoli, lemongrass, spring onions, zucchini and other veggies from Thai cuisine which were super yum!
Ginger Honey Mocktail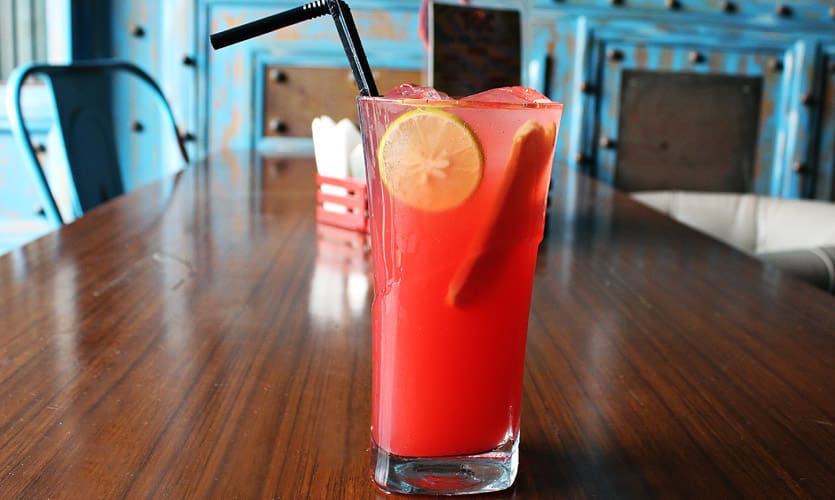 Be prepared for a really zesty ginger overtone! There were pieces of ginger and lemon floating in the glass which continuously lent a refreshing zing to the drink, and even the aftertaste left a spicy note in our mouths. You should ask for extra honey if you prefer a mellower experience, the staff is happy to oblige!  
Gol Gappa Shots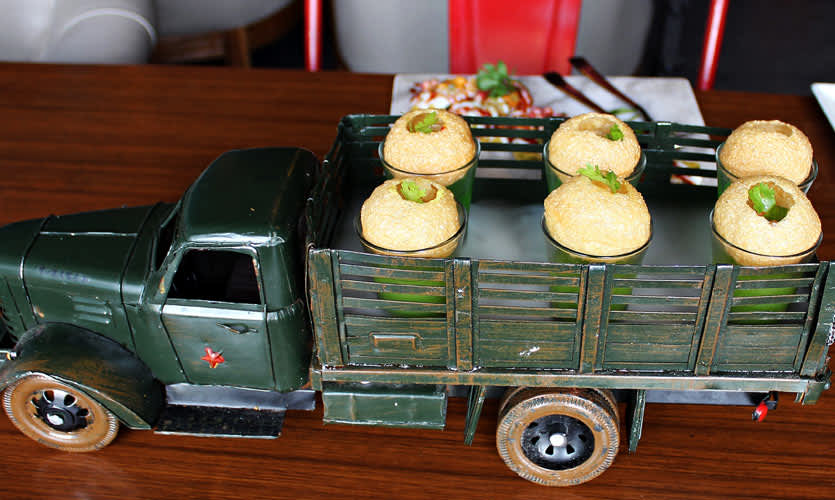 Whatte shot! Once again, TGC nailed the presentation when the Gol Gappas rolled up to us in the back of an army truck mounted on top of their meetha-teekha paani (the spice level is mild). Each light-as-air gappa already had its aloo, anar seeds and chutneys in place inside and all we had to do was add the desirable amount of paani and open wide. Cheers! 
Palak Patta Chaat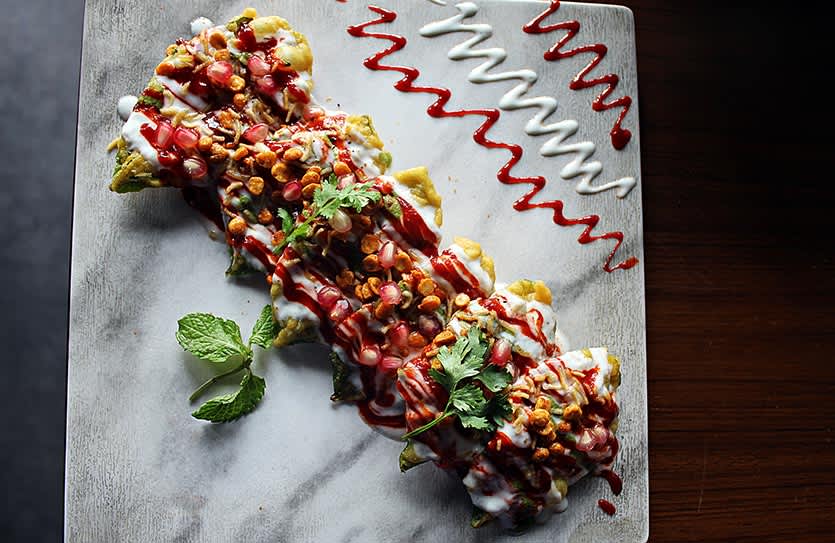 A riot of colours greeted us next! Gol Chakkar's Palak Patta Chaat was truly a celebration of Indian street food in all its piquant glory. Fried palak pattas were topped with cilantro, pomegranate seeds, sev puri, dahi, fried chanas and saunth and the best part was that the Spinach leaves underneath this mountain of flavours had retained their crunch. We loved every kadak bite!
Choco Chips Shake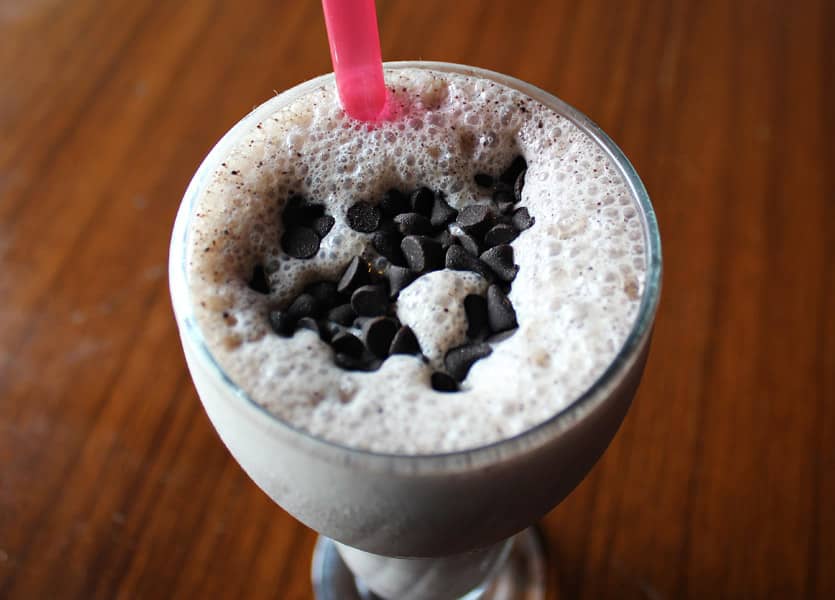 It had all the elements of a good shake and wasn't heavy at all, which we liked. The generous sprinkling of choco chips on top was followed by a mixture of crushed chips inside the glass and we were getting chocolate pieces along with the foamy milkshake in every sip!
Rabri Falooda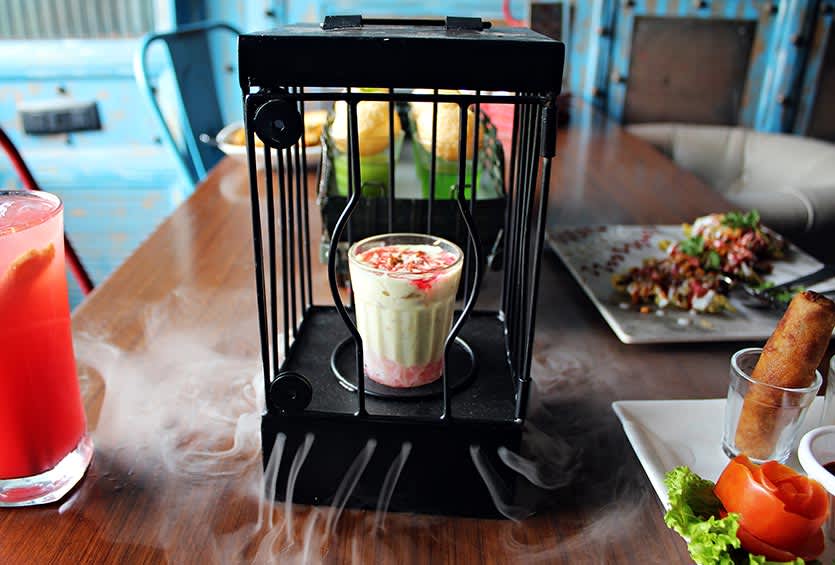 This was off their soon-to-be-introduced molecular gastronomy section on the menu and all we can say about this dessert is *WOW*! Inside a mini cell that was oozing smoke, we were served deliciously thick rabri and vermicelli noodles which had almond bits and crushed ice mixed with roohafza, topped with a layer of dry fruit shavings. It was a glass full of creamy satisfaction!  
The Gol Chakkar Cafe scored a perfect goal in our playbooks and we can safely say that it's garnering so much hype for all the right reasons. Check it out and let us know your experiences below! 
Location | F-1, 2nd & 3rd Floor, Kalkaji 
Meal For Two | Rs. 1,200 
Must Tries | Butter Chicken Pasta, Rabri Falooda, Palak Patta Chaat