Delhi
5 Best Dhabas In CP To Check Out For A Perf Plate Of Daal Makhani & Lachedaar Paranthas!
We may love exquisite dinners in fancy restaurants, but nothing can replace the happiness us Dilliwale find in hogging on a delicious, filling meal at dirt cheap prices! With their modest seating and authentic taste, dhabas occupy a special corner in the hearts of all Delhiites, as we swear by the rich taste of their butter chickens and dal makhanis that most of them have to offer! Drooling already? We got you a list of the 5 best dhabas in CP for satisfying those foodie cravings! 
1. New National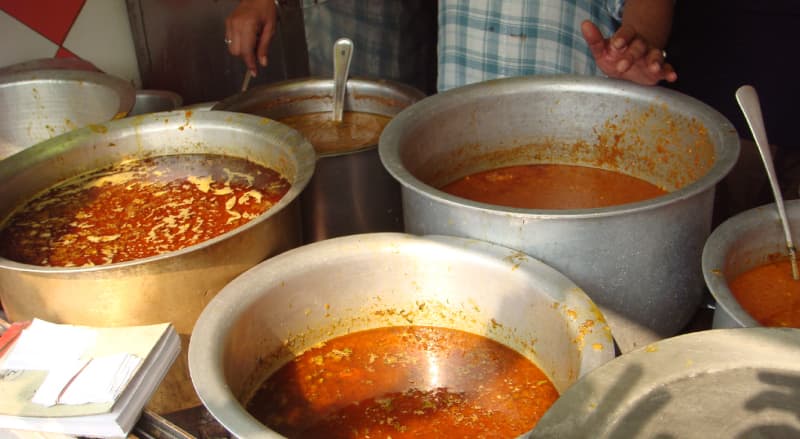 Picture Credits: yummraj
Catering to the die-hard foodies of Delhi for 50 years now *woah*, National is among the most famous dhabas in the city, and deservedly so. Their classic Butter Chicken and Butter Naan combo here is absolutely delish - something you'll keep coming back for! And their unmatched taste is no mystery - the board outside the restaurant claims the use of "pure desi ghee" in their delicacies, and the food inside does NOT disappoint! 
Location | New National - 82 & 83, NDMC Market
Meal For Two | Rs 600
2. Kake Da Hotel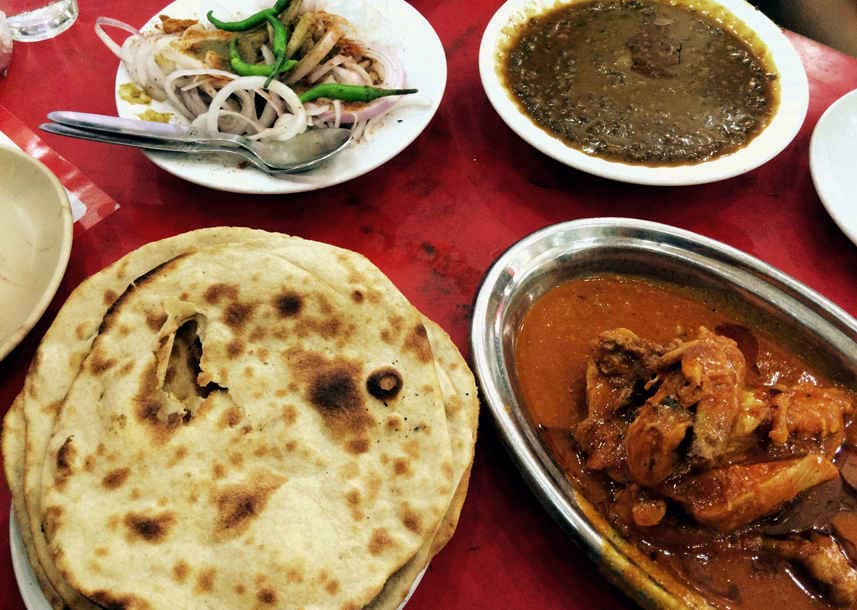 Another one of Delhi's most loved dhabas, this one's been around for 80 years, and we couldn't thank them enough for being there whenever we needed to treat our taste buds, or just gorge on unimaginable quantities of good food, without worrying about the expense! Isn't that all we need in a dhaba? We'll just see you there then, hogging away to glory!
Location | Kake Da Hotel - Shop No. 67, Outer Circle
Meal For Two | Rs 600
Here's Their FB Page | https://www.facebook.com/kdhkakedahotelcp
3. Bhape Da Hotel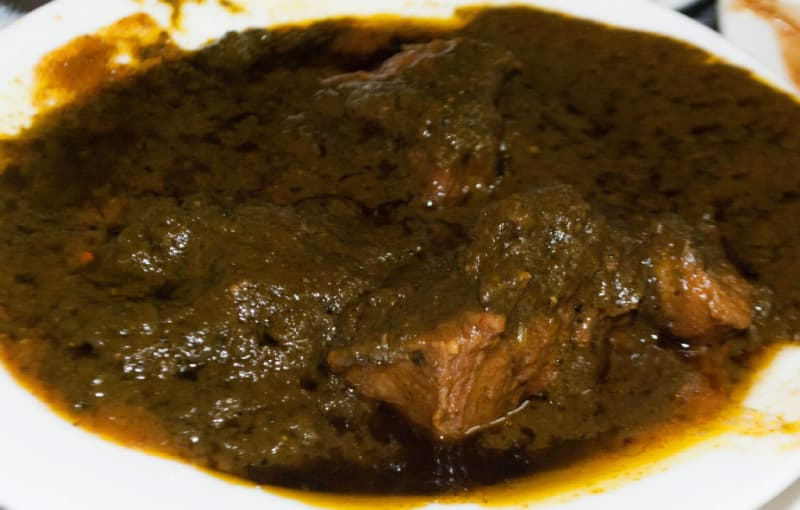 Another gem residing in the lanes of CP's Outer Circle, this dhaba is a foodie paradise - you will be forced to cheat on your diet when you land up here! Extremely famous for its Saag Gosht - considered one of the best dishes you can have in the city, this restaurant offers a marvelous array of delicious vegetarian and non vegetarian dishes. Head to Bhape Da Hotel for an afternoon of pure indulgence! 
Location | Bhape Da Hotel - 75, Municipal Market, Outer Circle
Meal For Two | Rs 850
4. Shri Hari Vaishnav Dhaba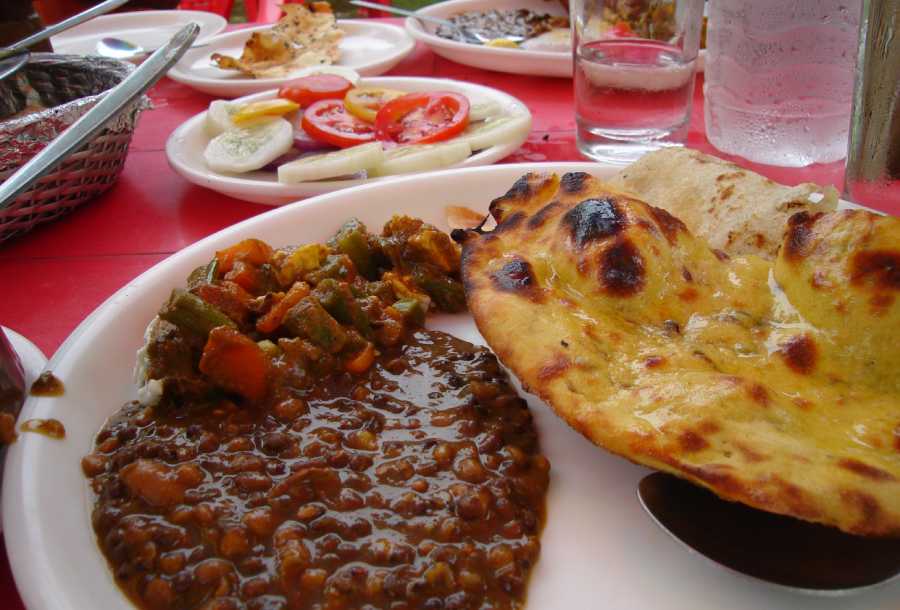 Apart from its delicious food and amazing value for money, what sets this modest place apart is the polite, friendly staff and the great service. The dhaba is especially popular among students and those who demand delicious food at unbelievably affordable prices! Serious you guys, come check this place out for some pet puja!
Location | Shri Hari Vaishnav Dhabha - Shop 20, NDMC Market, Babar Road
Meal For Two | Rs 200
5. Noon Al-Zaitoon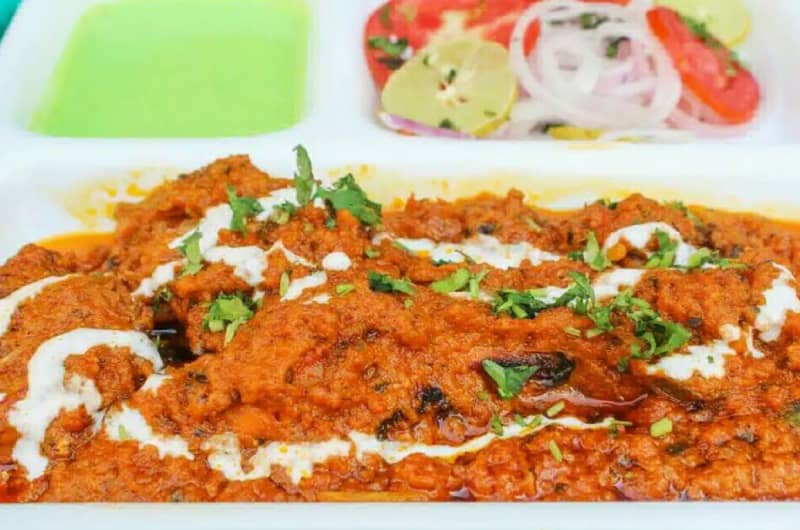 Another modest eatery with friendly staff, warm hearted service, and finger-lickin-good food! The food is served fresh and hot, in generous portions, so you can pig out without any inhibitions or fear of spending too much! Try their Butter Chicken and Rumali Roti for the best experience! 
Location | Noon Al-Zaitoon - 130, Connaught Circus, Block M, Barakhamba
Meal For Two | Rs 400
Here's Their FB Page | https://www.facebook.com/UmarGazi786/
If this list doesn't make you want to dip your hands in some super greasy, cooked-in-desi-ghee, groundbreakingly delicious butter naan and butter chicken, you might as well stop calling yourself a true foodie!