Delhi
Burrowed Away in Massive Sanjay Van - Come Explore Dargah Hazrat Sheikh Shahabuddin
Sufi shrines always exude a certain charm and serenity, and the impact gets doubled in case of the Dargah Hazrat Aashiq Allah as it is located in a secluded spot in the middle of the jungles of Sanjay Van, sandwiched between the busy localities of Vasant Kunj and Mehrauli. It actually falls within the compounds of Qila Rai Pithora, the ancient 'First City of Delhi', which is mostly in ruins today. A quite well known shrine, it is frequented by a good number of devotees all the time. It has a reasonably large compound with several other graves apart from the principal grave, and has a distinctive look derived from the colourful tiles used to decorate its walls.
Delve Into History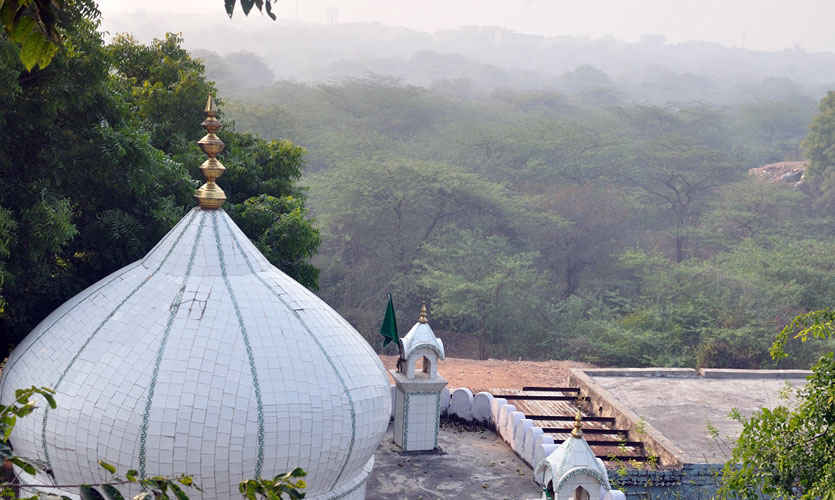 The Dargah has a long history. It was established in 1317 AD by Sultan Qutubuddin Mubarak Shah Khilji. The compound contains the grave of Hazrat Sheikh Shahabuddin Ashiq Allah as well as his father Abdal Baba. They were some of the earliest Sufi monks who entered Delhi and established the order. The Dargah is known to regularly organize 'langar' i.e., free food for anyone who needs it. Devotees who are looking to offer their prayers and perform rituals can buy flowers, incense sticks and oil for the lamp from the little shops just outside the compound.
Graves & More Graves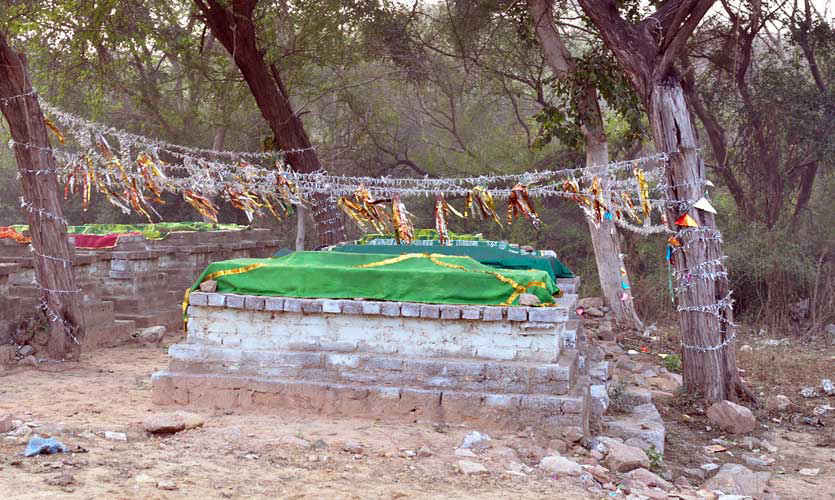 Apart from the principal Mazar mentioned already, the entire compound is full of graves built over time. The graves of some known as well as unknown saints are scattered across the dusty road that leads to the Dargah. Other surrounding graves are built on gradually elevated steps that the visitors can climb up to have a clearer view of the location. The distinct blue and green colour scheme of these graves lends a very unique look to the Dargah.
There are some smaller graves located within the jungle but not very far from the main Dargah, as the entire area was considered a good site for meditation by these saints in those times. There is also a sacred well in front of the Dargah and the devotees consider the water of that well to contain magical properties.
Reaching Ashiq Allah Dargah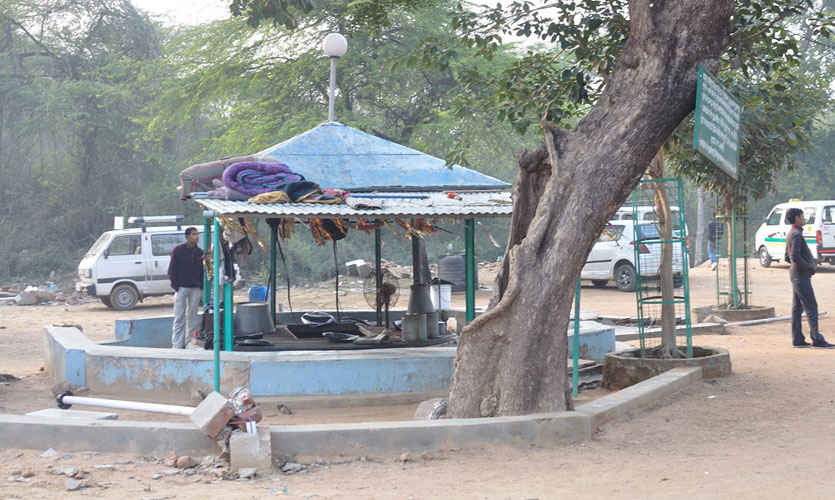 While it is located a bit far from the crowded streets, it is actually not difficult to locate. One can approach this from both Vasant Kunj and Mehrauli. Local auto rickshaws can also take you there or you can just drive yourself. The easiest way is to reach the Qutub Minar Metro Station, walk ahead to find the Kalka Das Marg which takes you inside the Mehrauli locality, and then keep walking straight till you reach Desu Road and finally reach the point where the residential area ends and the jungle begins. Here, you have to take a left turn in order to finally locate the signboard leading to the Dargah.
If you're in the mood to explore a hitherto lesser-known locality of Delhi, this is the place to head to!
Where | Sanjay Van, Mehrauli