Delhi
Burgers, Pizzas & Conversations: 5 Handpicked Cafes In Noida To Chill At With The Squad
We love food and our love for cafes is unparalleled - the laid-back vibe of cafes along with many servings of heavenly food and various rounds of coolers and milkshakes - well, what's not to love here?! And this time, the new 'IT' place, Noida, caught our eye and boy, was the fight for the best cafes hot and intense here! We've carefully handpicked these 5 awesome cafes where you can happily go chill at for that long-overdue catch up session with your squad! 
1. Ourstorybistro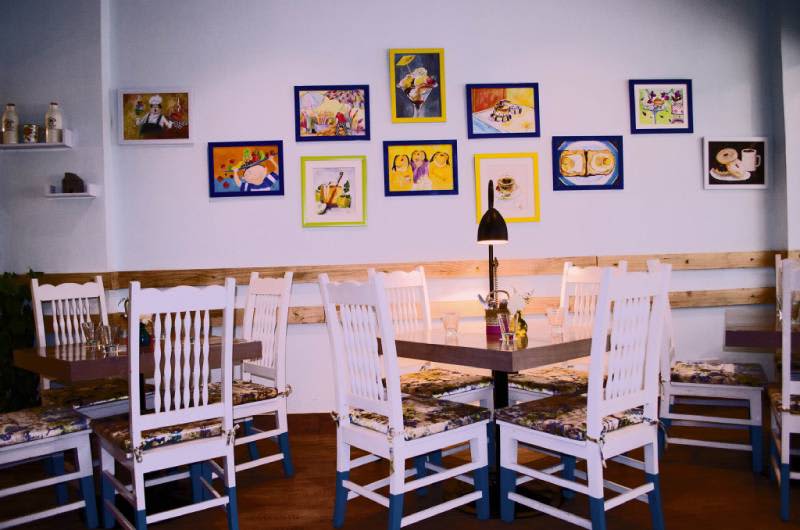 This quirky little cafe with a small library (yay!) and a whole host of board games is the perfect place to head for that first date! The amazing food and books will make for great conversation starters, while the board games will keep the fun factor up. With various offers on weekdays and happy hours, this is the place that'll keep you and your wallet happy! We've also heard great things about their Italian offerings, so guess who's heading there soon? (Hint: it's us!)      
Meal For Two | Rs 1,000
Where | G-38, 1st Floor, Sector 18
Check Out Their FB Page | https://www.facebook.com/ourstorybistro%20/
2. Big Chill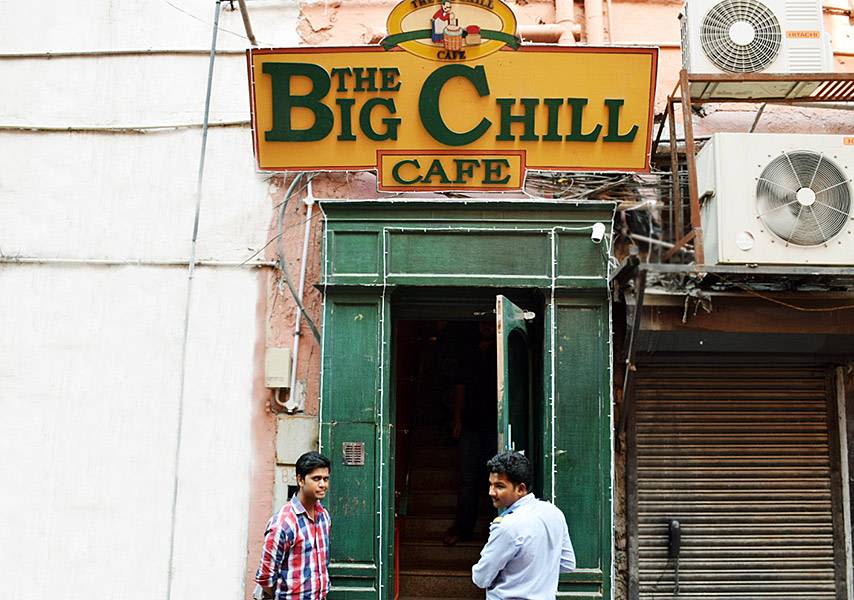 A list of best cafes without Big Chill is an incomplete one, because what possible excuse could there be for such blasphemy? Although its long and frankly, intimidating, menu might throw you off but take our word for it and order anything Italian 'cause you can never wrong with Big Chill! A meal here is bound to leave your stomach and soul satisfied! Pro tip - book your table before you leave, you'll thank us later!   
Where | 3rd Floor, DLF Mall of India, Sector 18
Meal For Two | Rs 1,500
Check Out Their FB Page | https://www.facebook.com/thebigchillkhanmarket/
3. Ka Eclairs N Kafe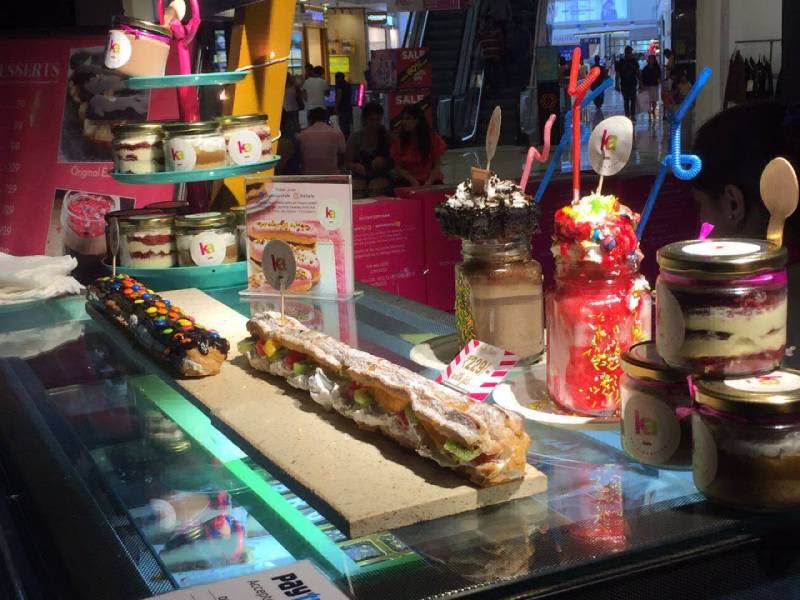 A quaint little cafe and bakery, a trip here will definitely be worth it just for their eclairs alone! With a menu spanning many pages and containing a mix of Italian and Continental cuisines, you'll be spoilt for choice here! This pretty bakery not only set the bar high with its cakes and pastries but also with their mains like Chicken Salad and Pasta Alfredo. If you haven't checked them out yet, you need to do so NOW! 
Where | G-50, Ground Floor, Sector 18
Meal For Two | Rs 600
Check Out Their FB Page | https://www.facebook.com/kaeclairskafe/
4. Sparrows At Home Bakery & Cafe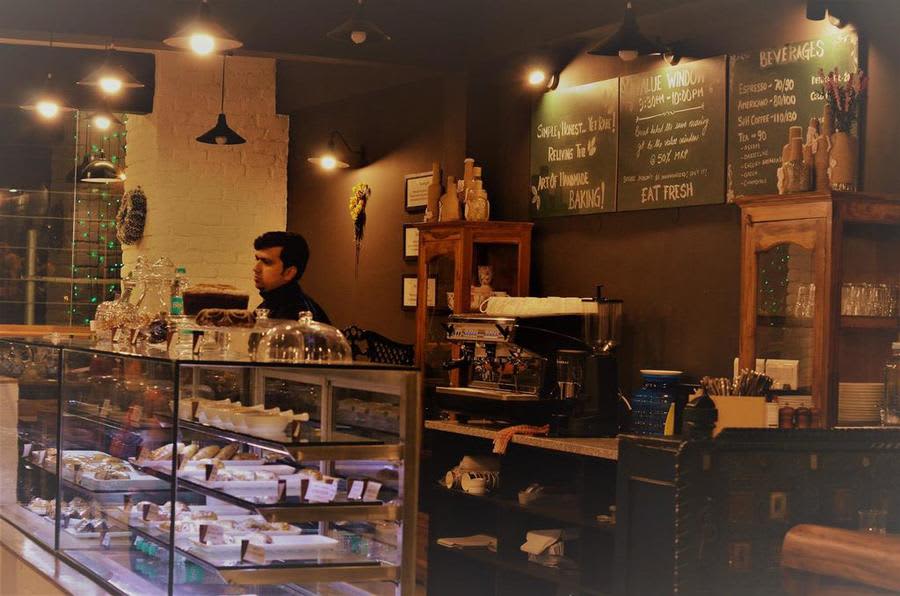 With their soothing vibes and perfect cuppa of coffee they whip up, it's no surprise that they made a home for themselves on this list! This is the perfect place to head to when you need some solitude and 'me' time, so come on by and treat yourself to some coffee and scones here! Head here early and you can get your hands on their breakfast specials. We'll just meet up there then?!  
Where | 1st Floor, KM-01, Sector 104, Sector 110
Meal For Two | Rs 500
Check Out Their FB Page | https://www.facebook.com/sparrowsathomebakery
5. Cafe Ohiyo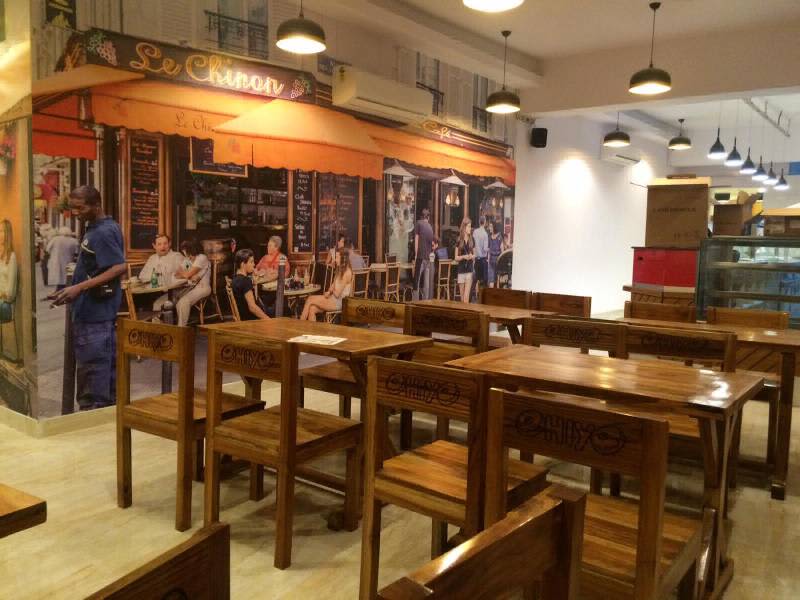 This little gem packs quite the punch! With its wide range of delicious offerings in finger food, Italian and Chinese - it has us bowled over with their extensive menu! The wooden furniture and comfy couches already has us starry eyed and we haven't even started talking about their food yet! We've heard good things about their food and drinks - especially their nachos, garlic bread and waffles and now, we're itching to get our hands on them! Heading there? We'll race you!  
Where | H-1A/12, Above HDFC Bank, Sector 63, Noida
Meal For Two | Rs 1,000
Check Out Their FB Page | https://www.facebook.com/cafeohiyo/
With such gems, it's no surprise that Noida is the 'cool' hangout place. Which cafes will you be paying a visit to with your squad?!