Delhi
Home To Various Renowned Buddhist Centres, Buddhist Way Of Life Is Well & Thriving In Delhi
Picture Credits: Amritlal Ukey 
In today's fast-paced world, it is becoming increasingly difficult to find peace and solace. As one is running behind the goals of his/her life, introspection is something that is being forgotten. Time to pause and know and appreciate your inner self is constantly being dismissed.
The religion of Buddhism extensively talks about the concept of knowing your inner self and to be at peace with it. Legend has it that Buddhism originated in India with Gautama Buddha and thereafter, his teachings spread across the world, and still remains a very popular religion here.
Spiritual Enlightenment
Since the roots of Buddhism go deep into the soul of India, the religion is liable for special reverence from its people. It is divided into two main parts - Theravada and Mahayana, which further encompass various subsets of Buddhism. Buddhist practices such as meditation enable a person to look into the realities of life which consequently lead him to be more aware, kind and wise. The religion also cites that the condition of ultimate enlightenment or the state of Buddhahood lies within every human regardless of caste, creed, sex or religion. It depends on the individual how he refines and polishes himself so as to bring out her/his Buddhahood.
Delhi's Various Buddhist Centres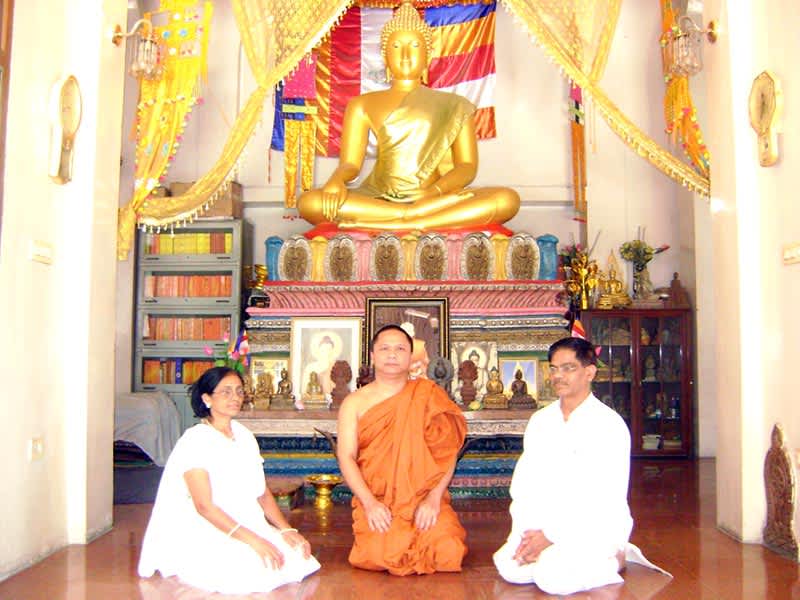 The city of Delhi is home to various Buddhist centres where people can come and have a glimpse of the Buddha's teachings and practices. Delhi is often host to various Buddhist conventions at both national and international levels. The prestigious 'World Buddhist Centre' is situated in the East of Kailash area of Delhi. The highly trained monks of both Japanese and Indian descent help people find a way out from their pain and sufferings through meditation, an integral part of Buddhism. This globally acclaimed center offers a calm and a peaceful environment which is ideal for meditation. It is easily accessible by car, taxi or even via the metro.
Another main Buddhist centre in Delhi is the 'Tushita Mahayana Meditation Centre' located in Padmini Enclave of Hauz Khas. It offers the perfect spiritual tranquility and knowledge about the religion with a well-stocked library of over 1,000 books on Buddhist literature. It conducts various sessions of meditation, yoga and spiritual healing. This place can also be easily reached by public transport. The nearest metro station is Hauz Khas, on the Yellow Line.
Karma & Meditation
There's a slice of population of Delhi which practices Nichiren Daishonin's Buddhism, a subset of the Mahayana sect of Buddhism. Such practitioners are involved in extensive chanting of a phrase from the Lotus Sutra. Their teachings and concepts are primarily based on the concept of Karma and the practice of meditating is absent under Daishonin's Buddhism. The population practicing this particular sect of Buddhism is scattered all over Delhi and is still increasing bit by bit.
Now that you know where these are, do not forget to visit one of the Buddhist centres in the city. You will truly experience what stillness and serenity is!