Delhi
#BucketList - 6 Rad Things To Look Forward To @ The Jaipur Lit Fest 2017
It's that time of the year when the literary enthusiasts of the world can all be found at one place- Jaipur! Diggi Palace is all set to be transformed into a carnival of the greatest minds - from celebrated writers, thinkers, journalists, historians, poets, novelists and musicians from around the globe *jumping excitedly*! 
The tenth edition of the festival has a variety of themes running through various sessions which center around - 'Freedom to Dream: India @ 70', 'The Magna Carta', 'Translation and World Literature', 'Women and Marginalised Voices', Sanskrit, and 'Colonialism and the Legacy of the Raj'. Interesting!
To top it all, this year, the festival has also partnered with FreeCharge to go cashless and ensure convenience and efficiency at the venue.
So follow us as we tell you our fav things to look forward to that you just can't miss! P.S - The festival is completely free and open to all *woohoo!*.
1. A Melange of Speakers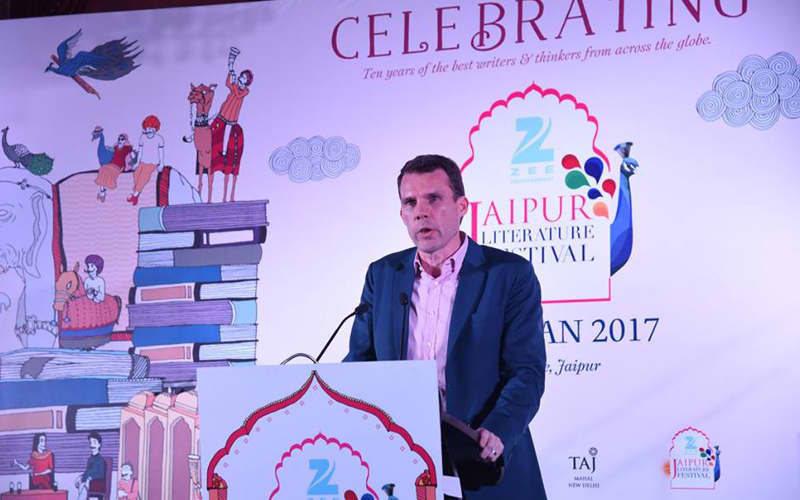 With a great line-up, fans of the written word are in for a treat! This year promises an eclectic mix of speakers, such as the first-time Man Booker prize winner Paul Beatty; Sadhguru, Bollywood stalwarts Rishi Kapoor and Javed Akhtar; renowned poets Anne Waldman and Ruth Padel; great historians such as Linda Colley, Barry Cunliffe and David Armitage; and iconic economists Ha-Joon Chang and Nassim Taleb. Woah!
2. Musical Magic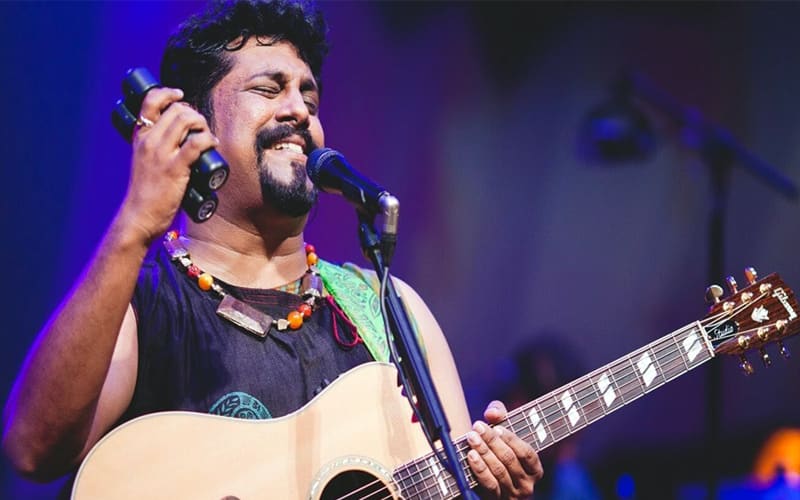 An eclectic mix of music artists are all set to perform at two locations, the Front Lawns at Diggi Palace in the morning and the Music Stage at Hotel Clarks Amer in the evening. Popular Shillong Chamber Choir will open the ZEE Jaipur Literature Festival. Top classical musicians include Padmini Rao and Devashish Dey. Top bands include Bombay Bassment, Kabir Café, Raghu Dixit,  Beth Orton & Sam Amidon Aga Khan All Stars and Inna Modja. Nice!
3. Mesmerizing Installations

Known to make the best of materials intrinsic to all things India, Subodh Gupta will transform everyday objects such as milk pails, cycles and utensils into art, reflecting the themes of globalization, migration and the cosmos. Rohit Chawla's signature style includes whisking away his favourite authors for a quiet, intimate portrait while Jagmohan Mathodia has held more than 20 solo exhibitions and 30 group exhibitions and been a part of over 50 art camps, projects and festivals to boot.
4. Deep Dive Into History With The Magna Carta Gallery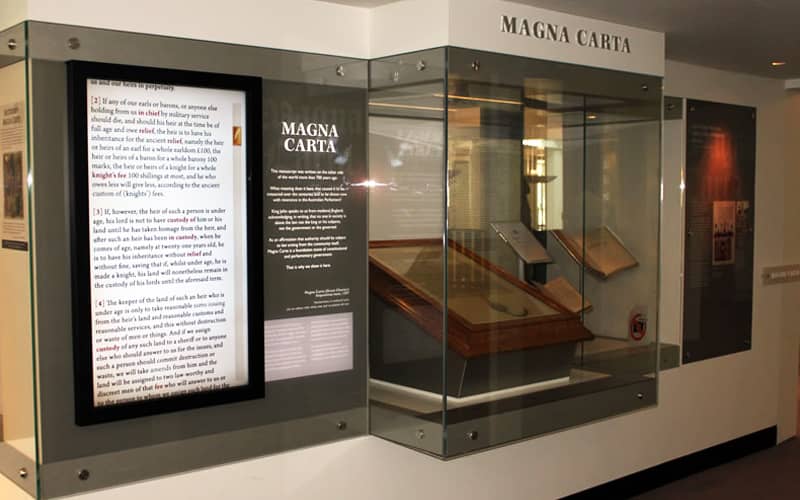 With ZEE Jaipur Literature Festival bringing the facsimile of the Magna Carta to India for the first time, history will echo in and around Diggi Palace! Magna Carta expert, Dr. Claire, will walk visitors through the journey of the democratic mouthpiece. You can immerse yourself in these exciting historical sessions at the Magna Carta Gallery, which is a must stop-by for all the visitors!
5. Eat Your Way Through Sessions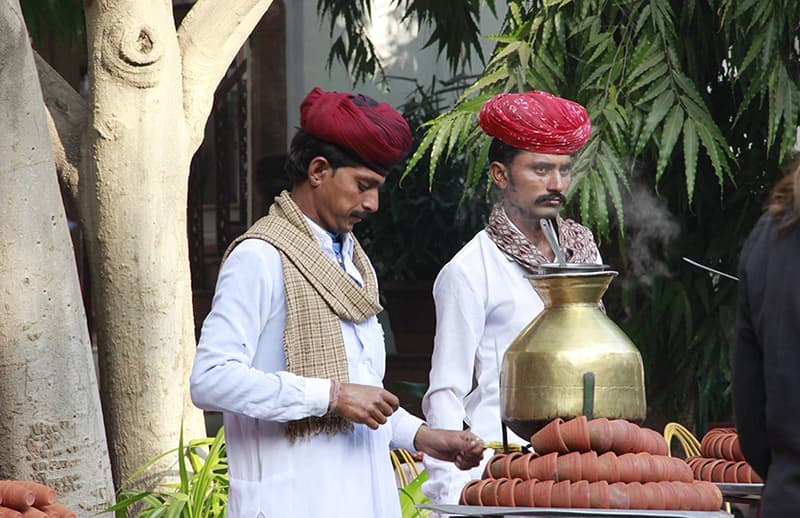 What better way to enjoy those overwhelming after-session moments and discussions than sipping on some famous Pushkari Chai? Kachori and samosa stalls on the Front Lawns will satiate your mid-day hot snack cravings. And all of this will be served with a side of gracious Rajasthani hospitality. How does it get any better than this?
** P.S. : Did you know? You can now download the So Delhi App for iOS & Android. Click Here ** 
6. Exquisite Handicrafts @ The JLF Bazaar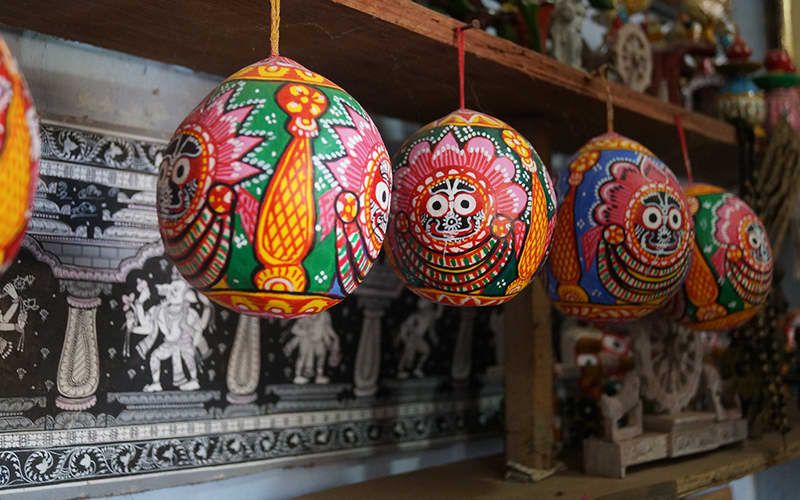 Working across mediums and materials, the makers and craftspeople coming at JLF will bring a range that speaks of a creative synergy, power of craftsmanship and the skill of generations. The Bazaar will host the official festival store featuring products that will celebrate the festival's decade-long journey. Splurge on unique crafts that showcase the versatility and skill of traditional crafts, combining it with a new design language.
Also, if you're visiting the place for the first time, go and explore the nearby cluster of magnificent forts, museums and palaces or shop for antique jewelry, traditional jootis and fabrics and don't forget to try the Laal Maas! 
Browse Through Their Website | www.jaipurliteraturefestival.org
Browse Through More Images: