Delhi
Bubble Gum, Twix-Infused & Unicorn Milkshakes With Love From Bob's In GGN
We never loved milk and we're sure neither did you, but remember how our moms put in that extra effort to make sure we finish even the last drop in the glass? Either she would add Bournvita or chocolate syrup or if nothing else, then Roohafza! These things faded slowly and gradually as we grew up, but wait! We've found something which is bound to give a nostalgic feel to all of us! It's called Bob's, the place to shake.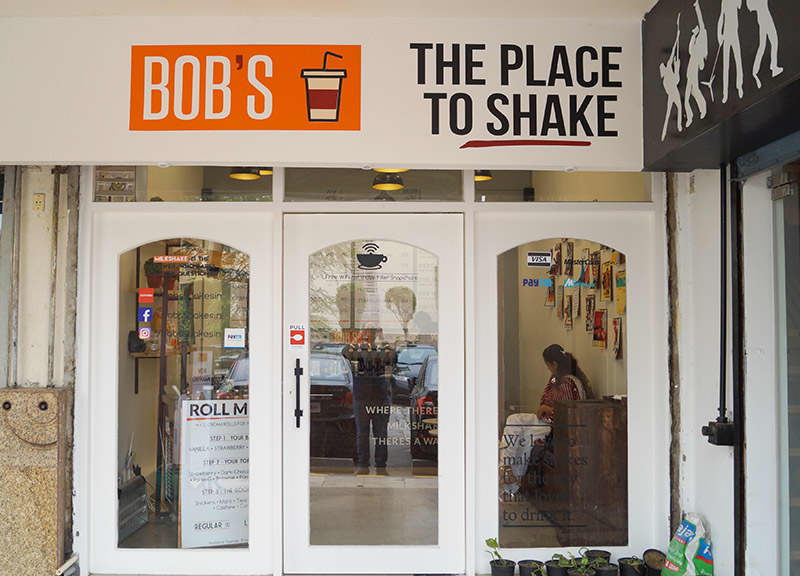 Nestled in Nirvana Courtyard, Gurgaon, they serve milkshakes made with love that are bound to move you. Despite the space constraints, they've strategically bifurcated the available space to accommodate their machinery and also provide ample space to their patrons. As you enter, on the right they have short tables and chairs to regale approximately 15-20 hungry souls. On the other end they have their counter-cum-workstation where they prepare shakes right in front of you. The ambience is serene and calm owing to the subtle colour combination adopted by this outlet.
Still dazzled and in awe of this place, we had numerous delectable options to choose from. We finally settled on the following:
1. Red Bull Fiasco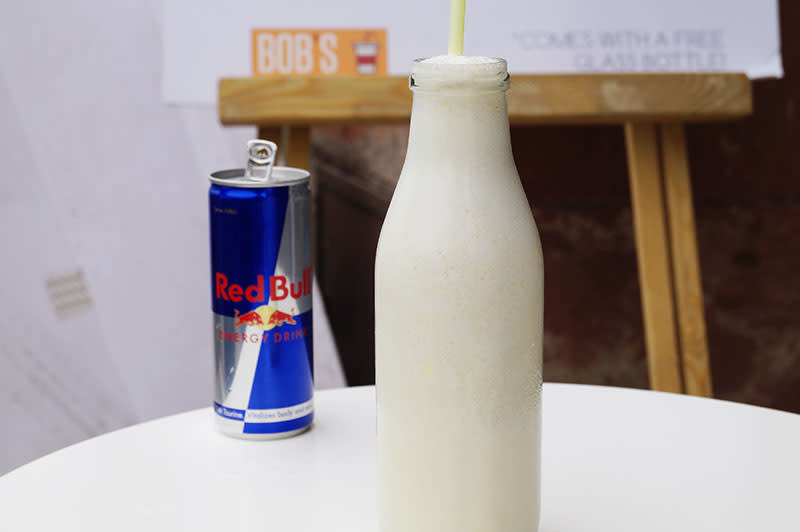 This variant had become the USP shake of this place and needless to say, it became our first choice. Toned milk, one can of Red Bull, a teaspoon of sugar syrup and a dash of lemon, when blended together resulted in this masterpiece. With every sip we went through different stages of tastes with a tad sour in the beginning, with the sweetness of Red Bull and sugar syrup taking over and finally the essence of Red Bull kicking in and lingering on. No wonder people are crazy about this variant, making it the most the sought after drink here!
Price | Rs 225
2. Oreo Overload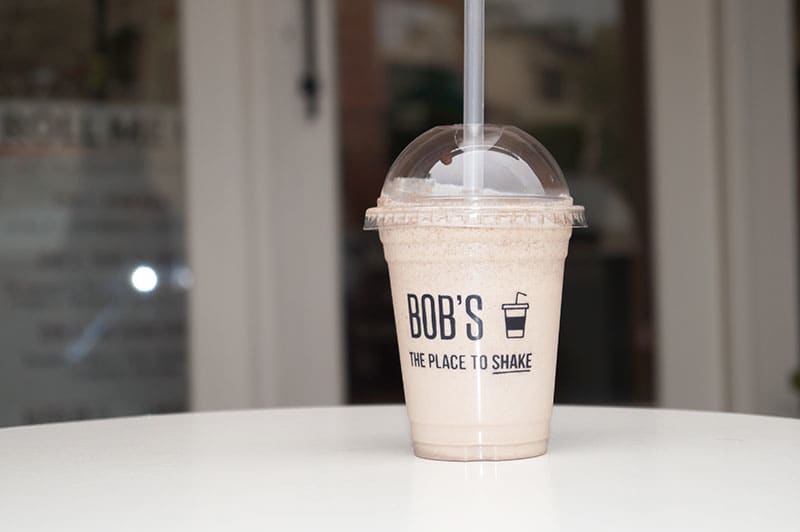 Oreo came into our lives with a bang and took over our souls with its charm. Now imagine, a dozen Oreos crushed and whisked with toned milk, chocolate syrup and love! Feeling the jitters? We did too when the Oreo Overloaded shake was presented to us. Completely justifying its name, the Oreos were felt in every sip with dashes of chocolate syrup. All the Oreo fanatics, this is for you!
Price | Rs. 180
3. Twixted Tales Shake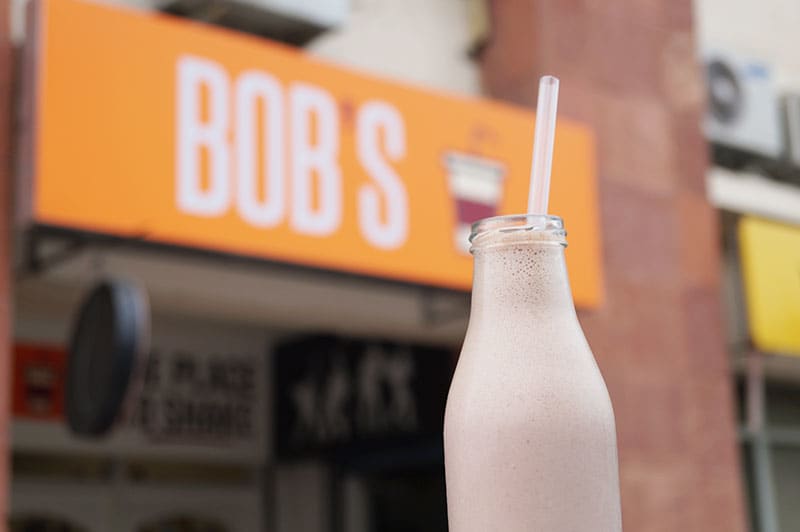 TT actually took us back to our childhood when we used to be chefs in our own sweet world and everything with chocolate seemed amazing. Crushed biscuits, milk chocolate, chocolate syrup and milk when merged together resulted in this variant. The essence of biscuits and chocolate was felt in every sip. We were amazed at how the sweetness quotient was kept to moderate levels despite all the ingredients being high on sugar. This variant surely led to a twixted tale in our minds!
Price | Rs 190
4. YumBubbleGum Shake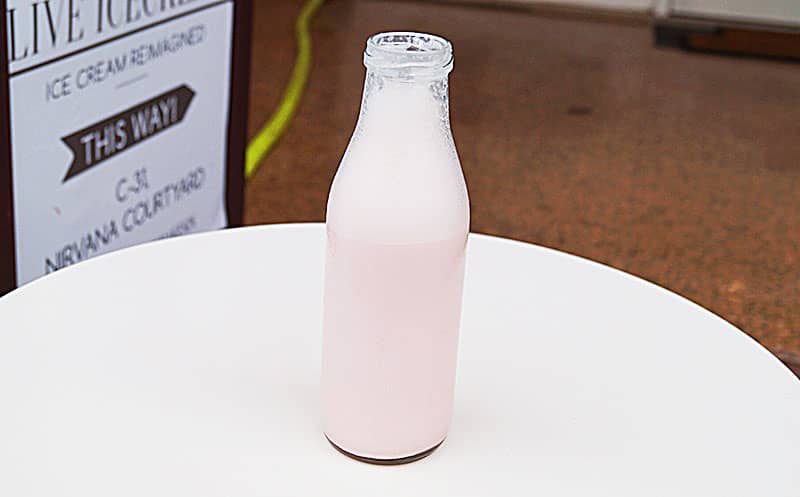 This variant was the most sought after one among the kids. Being a kid at heart, we had to try it! The prima facie look did not entice us as it gave a feeling of a regular milkshake and not of the kinda fusion we were looking for, but boy were we wrong! Bubble gum flavoured chewy toffee, milk and sugar syrup went into making this variant. Bits of chewy toffee could be seen floating around inside the bottle. With every sip, the bubble gum flavour kicked in with tiny bits of toffee hovering around in your mouth. Drink it, chew it and be amazed!
Price | Rs 175
5. Create Your Own Shake

We loved this concept of making our own shake! They had options of ice-creams, toppings and add-ons, where we choose our favorites and created our own perfect shake. On a base of strawberry ice-cream with Snickers toppings, our add-ons included Nutella (obv!), peanut butter and crushed Oreos. Now just imagine all this mixed with perfection with milk and chocolate syrup and all of this served in a bottle. Feeling the heebie-jeebies? We did too! This variant, though being a tad high on sweetness, was simply mesmerizing owing to the add-ons that went into its making. Every sip contained an essence of every ingredient that was used, later with crunches of Oreos remaining to munch on. Missing out on this one would be a sin!
Price | Rs 330
6. Parle G Shake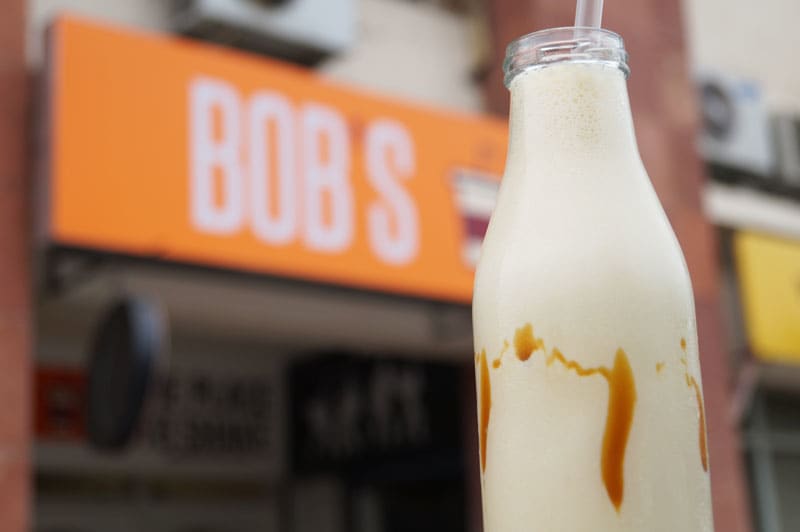 This variant was the specialty of the chef and we were beaming with joy to try it out. Parle-G biscuits blended with exotic chocolate and chocolate syrup and finished with a layer of biscuit and syrup on the top was presented to us, leaving us dazzled. The caramel aka biscuit syrup complemented the flavour of the shake to the core. In every sip we could feel the taste of caramel with spirit of Parle G biscuits kicking in and leaving us utterly satiated!
Price | Rs 150
7. Unicorn Shake
This variant was an unusual case as it was not listed on the menu. Three different types of ingredients along with milk were blended in such a way that the milkshake in the glass is divided into three different layers of color. There's more! With every sip, the colour of the shake changes. The one which we tried had strawberry, mango and blueberry. The outlet keeps on changing these three flavors every month. Though it tasted very basic and normal, the presentation and the look of the drink took our breaths away! Ask for the Unicorn shake at the outlet and who knows, you might get your favourite flavor!  
Price | Rs 175
8. Ice Cream Roll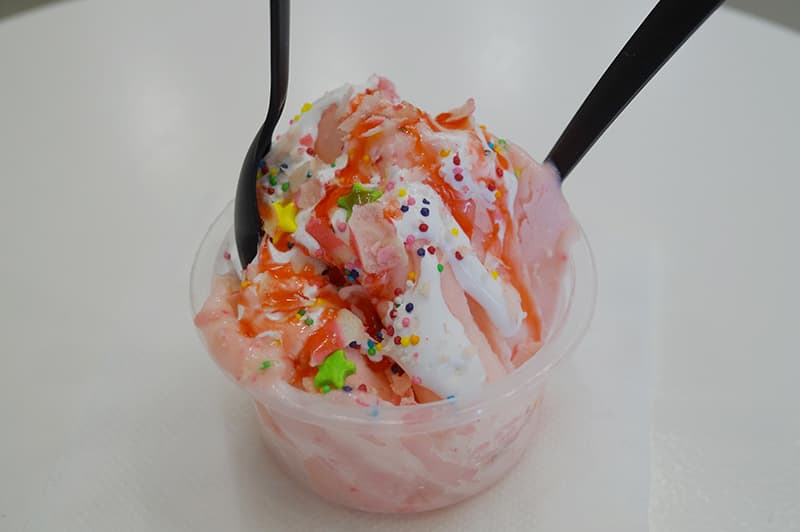 We were so amazed by their bubble gum flavoured milkshake that it coerced us to order their Bubblegum Ice Cream Roll. Bubblegum-flavoured chewy toffee, condensed and sweetened milk with sugar syrup was mashed together with expertise on a cold base before turning them into rolls. Finished with strawberry syrup and cream with sprinklers on the top, it tasted delectable. The bits of toffee gave a chewy feel to the ice-cream!
Price | Rs 175
Altogether, the joint can come in handy when you crave for some scrumptious shakes. One can have them there or take-away, as per requirements. Pray for amazing weather when here, and your evening is sorted. Don't be amazed to find us there anytime soon, gulping down the other options they have to offer. See you there?!
Where | Bob's - The Shake Store - Ambience, Gurgaon
Timings | 11 AM - 11 PM
Call Them | +91 9811 717 922
Check Out Their FB Page | https://www.facebook.com/bobsshakesin