Delhi
Browse & Discover Scrumptious Delights | 13 Most Trending Instagram Foodies You Need to Follow
Picture Credits: AGirlWithFork
Delhi can just as well be referred to as the city of foodies. We can all name scores of places to find our favourite food in the city and with social platforms like Instagram, every swipe of the finger offers something tempting and unique to try. Follow these amazing food bloggers on Insta and drool all day long!
1. F_For_Foodie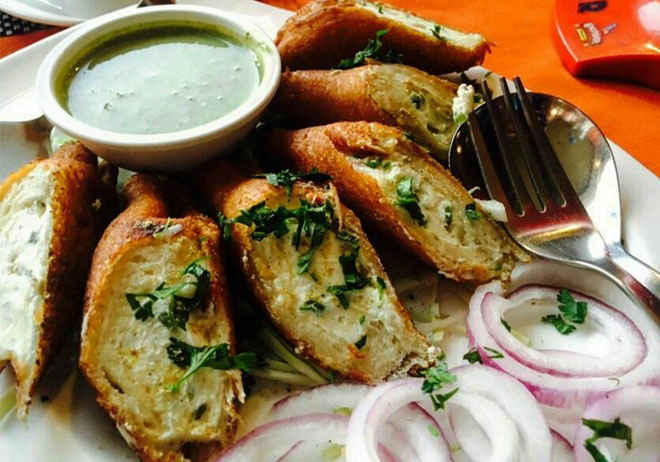 Crispy Dahi Kebab Roll at Over The Top, Janakpuri
Proudly empathising with broke college students, Rishibha and Shivani unleash the hidden gems in Delhi through their posts. Strolling the alleyways and the streets of the city, they keep hogging street food you never even knew existed. So next time when you're looking for some 'Sasta, Sundar, Tikau Khana', don't forget to scroll through their feed!
Follow Them | @f_for_foodie
Followers (As of 24th August, 2016) | 20.2k
2. AGirlWithFork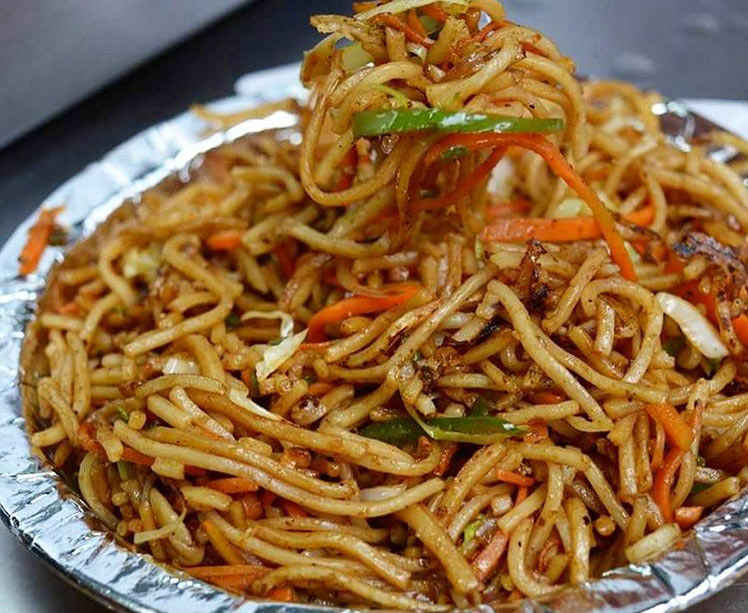 Desi Style Veg Chowmein at Colaba Chinese, Daryaganj 
A girl wandering in the streets with her fork to satisfy ultimate food cravings, Nikita Aggarwal's Instagram page is a literal Delhi street food capsule! From explored places to unexplored hidden corners, from lip smacking chaat to soulful meals; she happily finds them all on the streets of Delhi. Go follow and know where to gorge on yummy and economical treats!
Follow Her | @AGirlWithFork
Followers (As of 24th August, 2016) | 21.k
3. FoodieAruna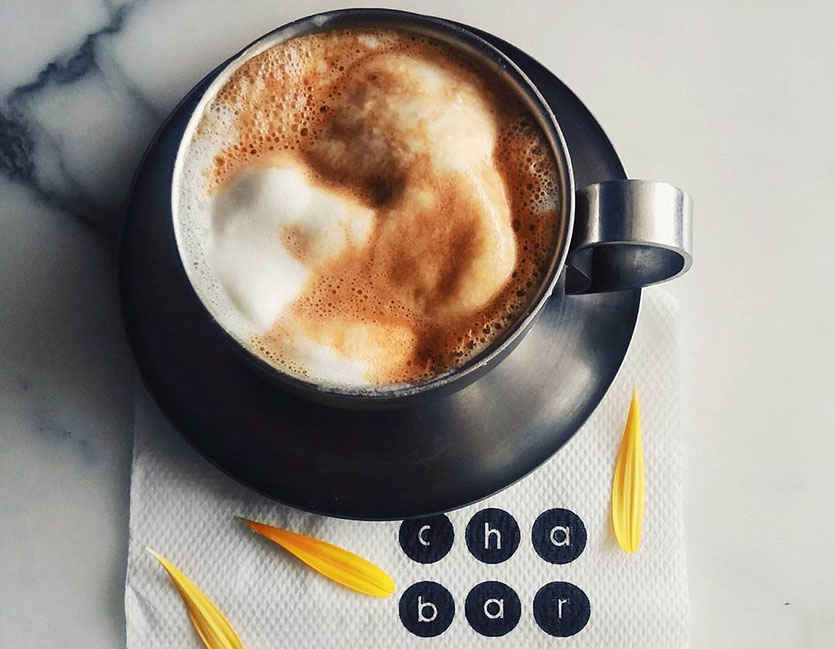 Affogato at Cha Bar, Connaught Place
A lover of desi food and unique beverages, Aruna is a  bonafide 'Dilli Vassi'. Her feed is an embracing and all-encompassing capsule of unexplored places and unique delicacies that are overlooked in the daily humdrum of the city. Oh, and not to forget, she clicks some relatable & realistic pictures of the city that just tugs at our heart strings perfectly!
Follow Her |@FoodieAruna
Followers (As of 24th August, 2016) |10.7k
4. TheRawTextures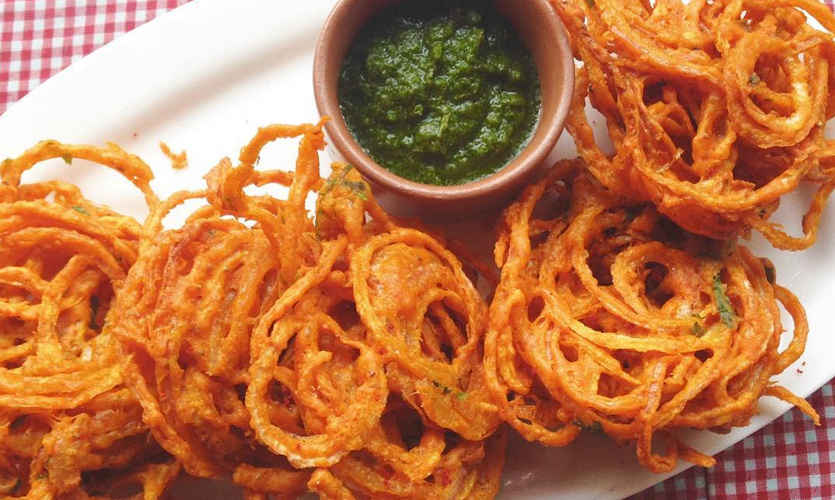 Onion Pakore at Soda Bottle Opener Wala, Khan Market
If you want some real recommendations for food, then Priyanshu Kumar's blog is the one for you. Trying and testing dishes which you wouldn't even have heard of otherwise, he brings out some really offbeat and underrated dishes in his feed. Go discover new mouth-watering delicacies and hog on!
Follow Him | @TheRawTextures
Followers (As of 24thAugust, 2016) |11.4k
5. DepressedHogger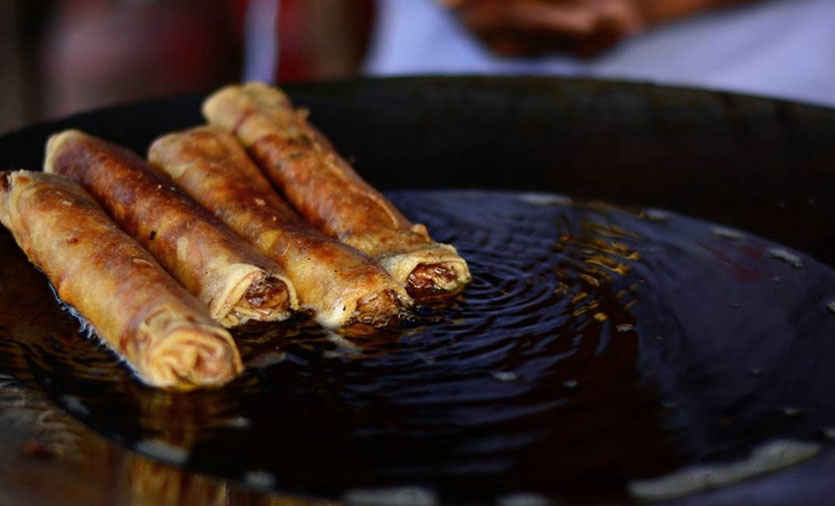 Rolls at Sector 21 C, Faridabad
Knowing how to dazzle everyone with great-looking food posts, Dr Trishnika clearly knows how to nail it! A starving MDS student and a real foodie at heart, her Instagram feed is full of vibrant street food pictures and some really offbeat dessert images. Go browse through her page and discover more places to devour at!
Follow Her | @DepressedHogger
Followers (As of 24th August, 2016) | 2,312
6. Christinaopeter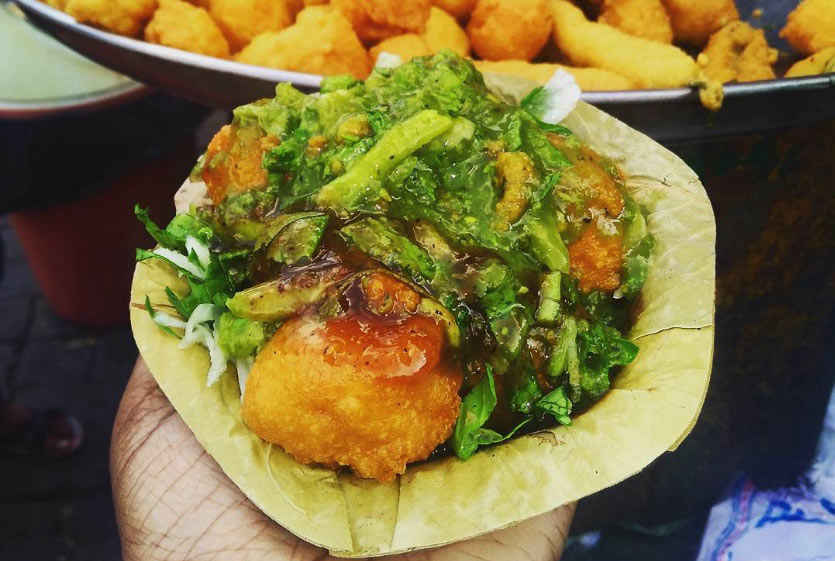 Ram Laddoo at Lajpat Nagar
This hyperactive overgrown kid is an all time hogger and highly food minded. Christina Peter's captures all the mightiness and the deliciousness of the food in the best possible way. Always adding a punny and at times, funny & crazy one liner captions to them, she effortlessly touches the visitors of her page and nudges them to go try!
Follow Her | @Christina_opeter
Followers (As of 24th August, 2016) | 9,131
7. KaranFoodFanatic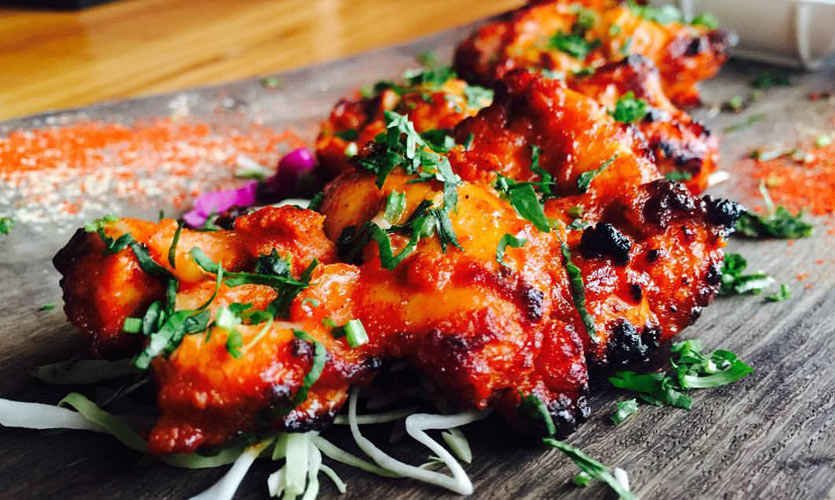 Chicken Tikka at Factory by Sutra, Sector 29, Gurgaon
He lives in a world full of food; of mind blowing & underrated desserts and the scrumptious soul food found on the streets of Delhi. While browsing through his handle on Insta, you'll come across beautiful and delicious pictures of Mughlai food, pakodas and tikkas that will keep you salivating. Follow him to know where to pig out!
Follow Him | @KaranFoodFanatic
Followers (As of 24th August, 2016) | 6,985
8. Dilli_ke_3_bhukkad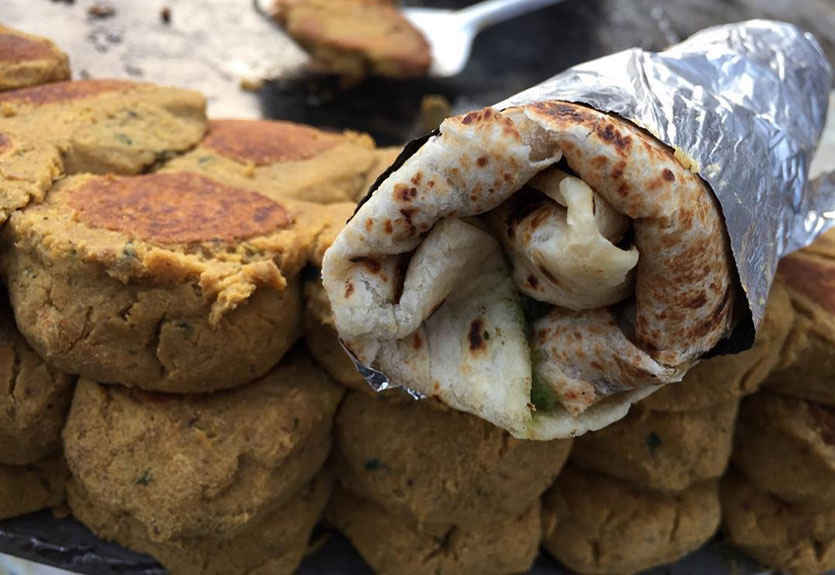 Chicken Shaami Kebab at Noida Sector 41
Forever hungry local bhukkads share their bhukkad stories with the fellow Instagrammers (and very slyly make them hungry too!). They hog in the narrow lanes of Chandni Chowk, on the streets, in posh restaurants; basically, anywhere food exists, Delhi Ke 3 Bhukkad also exist. While browsing through their feed, you'll mostly come across pocket friendly and delicious meaty delights. 
Follow Them | @Dilli_ke_3_bhukkad
Followers (As of 24th August, 2016) | 5,803
9. MannikaLocallyDelhi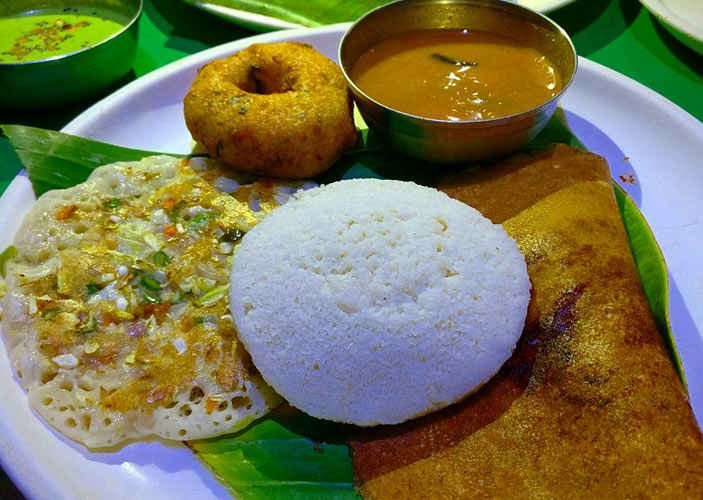 Mini South Indian Platter from Chidambaram's in Khanna Market
A lover of authentic street food & scrumptious Indian cuisine, Mannika Mitra is a true local at heart. She loves to gobble up all the delicacies laden with exotic gravies and peppered with lip smacking spices. Browsing through her feed will make you want to wolf it all down. So follow her if you're ready for some serious food inspiration!
Follow Her | @MannikaLocallyDelhi
Followers (As of 24th August, 2016) | 2,390
10. Chocolatey_Delights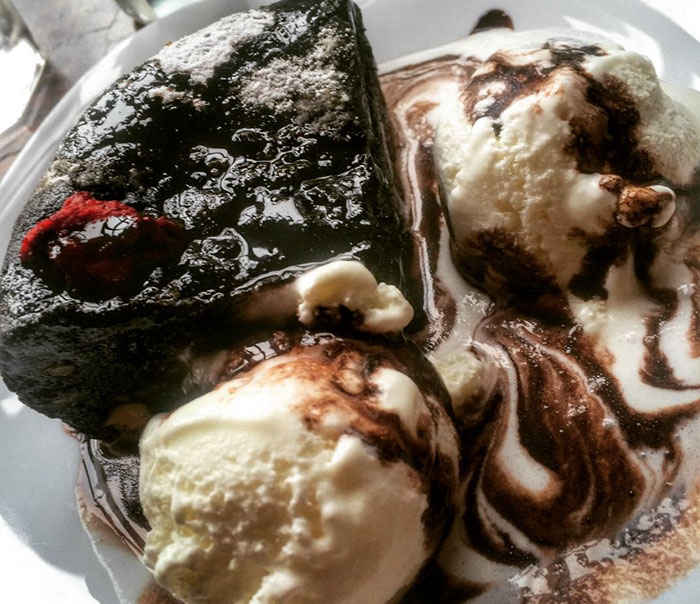 Hamilton Brownie with Ice Cream at Sakley's, Greater Kailash I
A street food and dessert hogger, Anmol Khullar clicks such beautiful pictures of food that just by scrolling through her feed, you'll start craving for them. With scrumptious chaats laden with exotic chutneys to exotic desserts, she recommends them all. Go browse and discover the city's most delicious chocolatey and nukkad delights.
Follow Her | @Chocolatey_Delights
Followers (As of 24th August, 2016) | 4,020
11. Lets_Talk_Jhal_Mishti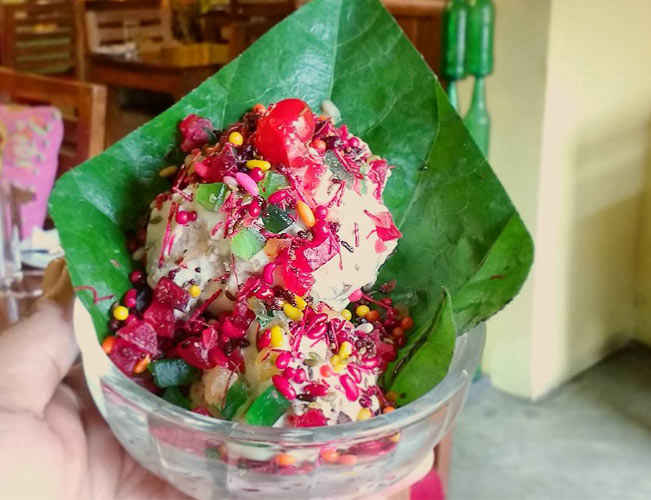 Paan Ice Cream at Rang de Basanti Urban Dhaba, Hauz Khas Village
If you really want to eat with your eyes, then you must follow Lets_Talk_Jhal_Mishti! Sharmishtha merrily showcases her food journey with fellow Instagrammers; from ghar ka khana to food from lavish restaurants, she pigs out on it all. Giving quite good & reliable recommendations, she certainly is one must-follow Instagram foodie!
Follow Her | @Lets_Talk_Jhal_Mishti
Followers (As of 24th August, 2016) | 1,021
12. Sanju_Aneja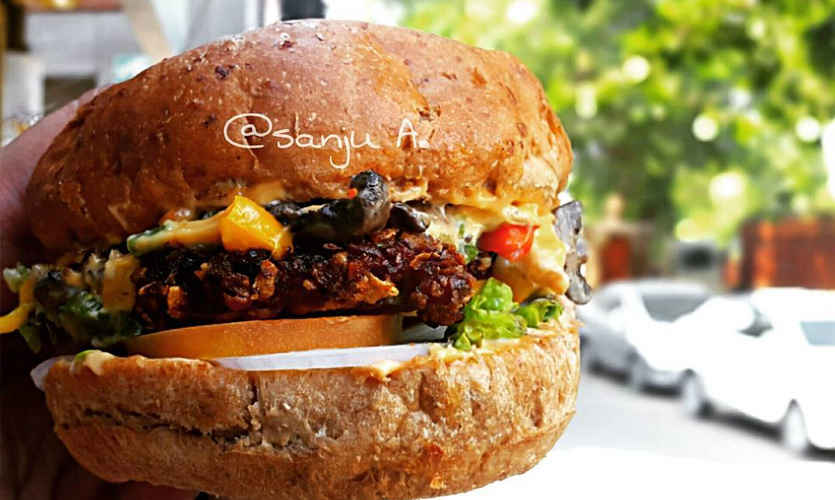 Chicken Basket Burger at Arte Delicious Cafe, Karkardooma
Living in a life-long relationship with food, Sanju Aneja always has food on his mind and displays his food bites on his Insta feed. He has a knack for unearthing delicacies that are suppressed in the hum drum of the city. Putting forth such latent gems of the city makes him one of the must follow foodie. Go follow now!
Follow Him | @sanju_anej
Followers (As of 24th August, 2016) | 788
13. PlatesCameraFood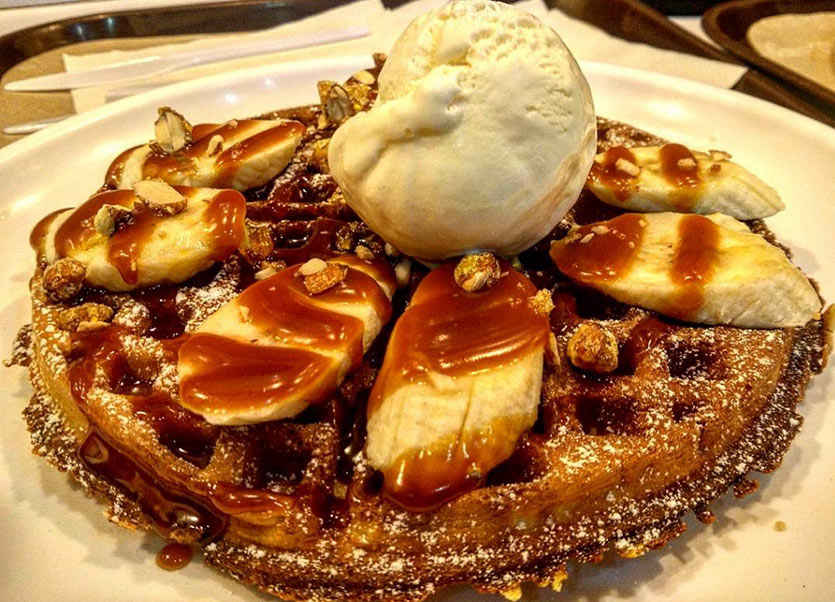 Banana and Toffee Waffle at Wenger's Deli, Connaught Place
Parishi Kapil is a literature student who loves to devour the street delights of the capital. She merrily finds literature in the culinary realm and uses them as charming captions. The pictures on her Instagram feed are so tempting that browsing through this page is bound to cause hunger pangs. So go check her out!
Follow Her | @Platescamerafood 
Followers (As of 24th August, 2016) | 501
So there you, follow, like, repeat!