Delhi
Broomberg | Say Hello to A Spic N' Span Home & Office
Broomberg can be your new calling when your house, office or car needs a good scrub and you're feeling lazy or don't know where to start with those stubborn stains, dirt & grime! With their deep cleaning services only a booking away, you can say goodbye to the often-inefficient, hard-to-find cleaning woes we all regularly face. Read on to know why the sparkling services of Broomberg is the next best thing! 
One-Time Service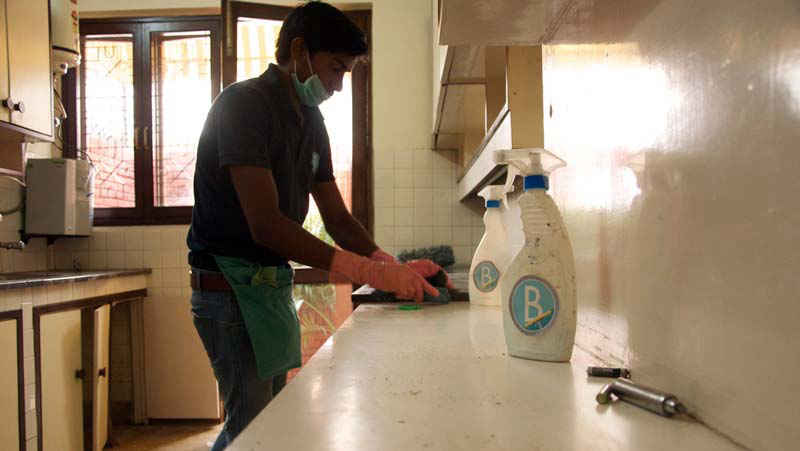 First off, don't mistake them for your daily routine housekeepers as they provide a one-time service for the place you wish to be cleaned - it could be your kitchen, your bathroom or your whole house! They're the best service providers generally when you're dealing with impossible-to-get-off spots, blemishes and marks et al with research and knowledge based cleaning solutions.
360° Cleaning
Trained cleaners of Broomberg provide deep cleaning services which disinfectant and sanitizers and shine up those hidden, blind spots of the house which often get missed out in the everyday cleaning process, think doorknobs and switchboards even. You'd be surprised to see how much muck they find! You already know you need this, right?

A Complete Range Of Services
Do you often face dilemmas such as your sofas or curtains not being the same shade that you bought? Your tiles having unwanted smudges? Hard water stains in your bathroom? Icky kitchen grease? Broomberg with their specific services tend to your needs without subjecting you to the hassle of elaborate cleaning packages.

Astounding Deals & Offers
To make sure you save while you spend, Broomberg provides various lucrative deals and offers. Choose from multiple cleaning packages and avail myriad discounts on routine cleaning at the intervals you prefer. Infact, you can also gift their services to your friends and family (and wouldn't they be glad)!
Broomberg makes sure you get the comfort of dust-free, taintless surroundings in an efficient, time, money and energy-saving manner. Now that you have been acquainted with these cleaning wizards, you have the promise of having your surroundings neat as a pin. Inform your OCD pals, they're in for a real treat!
Visit Their Site | https://broomberg.in/
Call To Book | +91 8010 104 040