Delhi
Broke & Hungry? Head To Sector 10 In Ghaziabad For Evening Gupshup & Street Food
Sector 10 in Ghaziabad is the perfect place to chill and spend your evenings! The market comes to life only after 5:30 PM when you can see scooties and cars parked outside the various different thellas. A chill place to have delicious food every now and then and especially for all those who have street food cravings. The market has several thellas and shops which offer Chinjabi food like chilli potatoes, spring rolls, momos and more. Check out the five dishes we happily gobbled up here:
Delicious Decision: Chilli Potatoes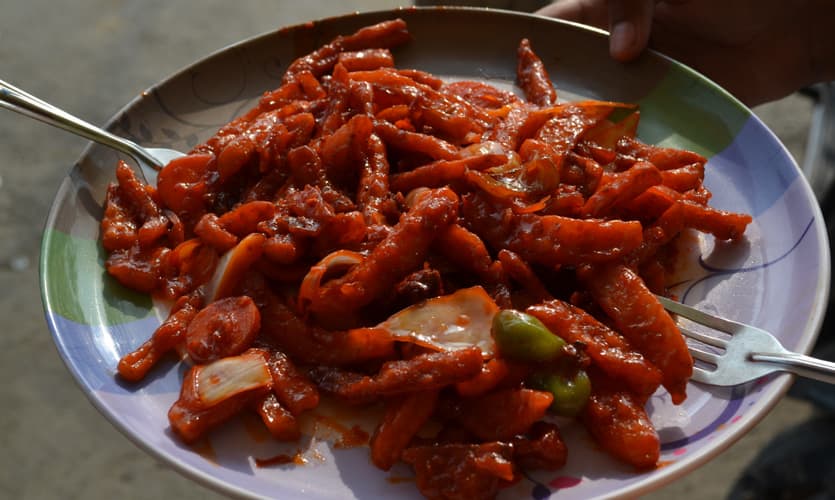 We couldn't stop ourselves from ordering this here at Om Sweet And Arun Chat Corner. The quantity they provide just in half a plate is super filling and you're good to go for the evening! Crispy and scrumptious, these chilli potatoes are not too spicy and strike just the right balance. With loaded helpings of onions and capsicum, the flavour is satisfying with every bite. Defo dive into these yummies!
Price | Rs 40 (Half Plate) Rs 60 (Full Plate)
Roadside Wonders: Omelet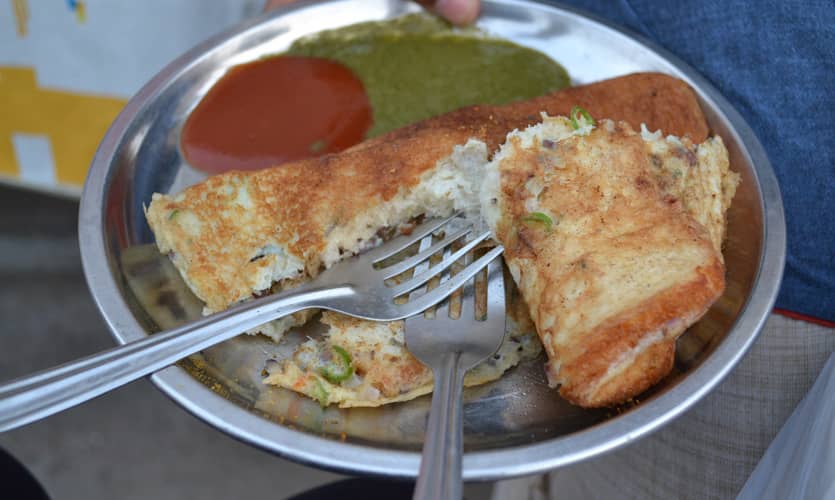 Conventional roadside eggs have the reputation of being unclean but this thella clearly challenges that. Fairly hygienic and fresh, bhaiya makes your anda exactly the way you like! We were served this omelet of two eggs wrapped in bread with lots of ketchup and chutney. The spices and flavours were bang on point and totes delish! We could see cars parked specially outside this thella to grab egg bhujiya, cutlets and rolls. Come on by to see for yourself!
Price | Rs 60
Never A No For: Momos!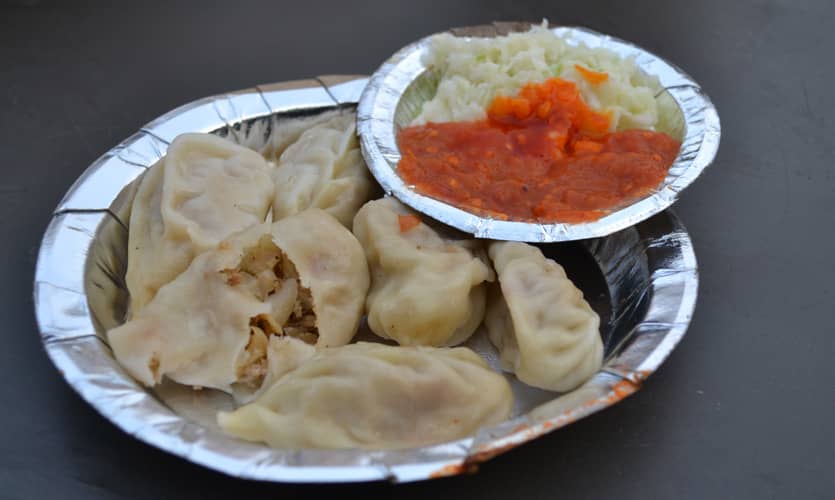 Well, chicken momos are always a great and filling option for an evening snack. These momos won't really be out of the box but will surely be good enough to fulfill those hunger pangs. They serve six pieces in a plate with two chutneys. One is the mandatory spicy chutney and the other one is a special one made of cabbages. A plate of chicken momos in the amazing evening breeze is the perfect way to make your shaam a wonderful one!
Price | Rs 40 (6 Pieces)
Gobble Gobble Gobble: Dahi Bhalle Papdi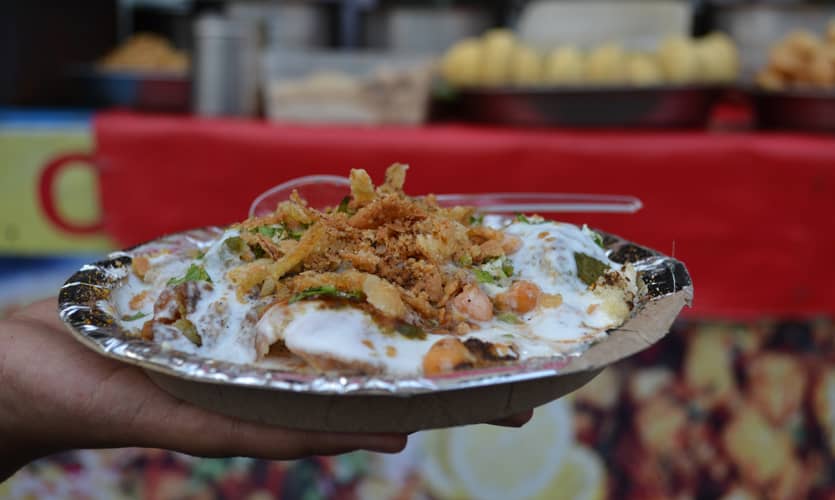 There are some dishes which you can never get bored of! One of them would be the evergreen dahi bhalle which you get in every street food lane and must've enjoyed them every now and then in your childhood. This plate is a treasure for all those who enjoyed those times with the perfect amount of dahi, bhalle and papdi all scrambled together. Who wouldn't love eating all three in one plate?!
Price | Rs 60
Sweet Saviour: Imarti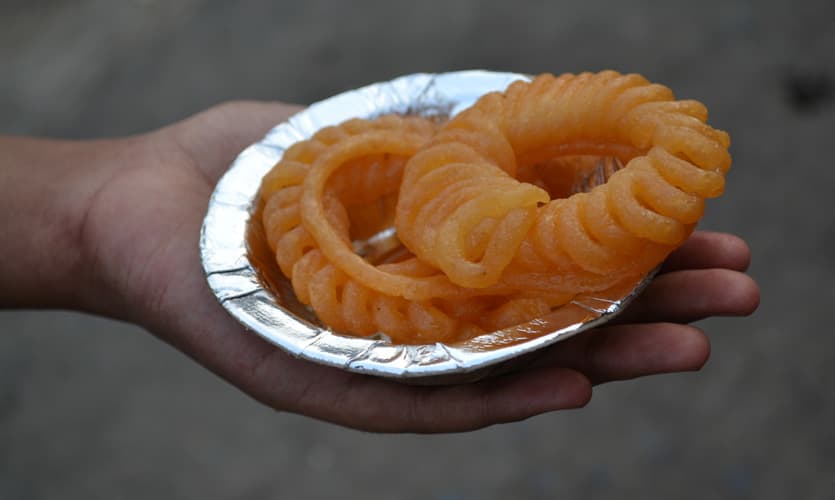 After all the junk and street food we ate in Sector 10, we were sorely wishing for something sugary to end our binge mission well. Everyone with a sweet tooth must head to Om Sweet Corner to try this sweet pleasure. A flower-shaped Indian sweetmeat dipped in sugar syrup - you'll love it!
Price | Rs 13 (Per Piece)
There you go, we've discovered this new lively street for your evening shenanigans while you try these pocket friendly delicious dishes! 
Location | Sector 10 Market Lane, Ghaziabad