Delhi
Bringing More Than 19 Artists From Across The Globe, The 7th Edition Of Gig Week Sounds RAD AF!
Delhi's had enough food fests this year *you know it's true*! Don't hate us for saying this, but we really need more fests that aren't JUST about food and it looks like we're in for a treat as the musical lord above has finally bestowed upon us a full-on music festival - The Gig Week! 
The seven-day independent music festival kicks off with its flagship edition in Delhi from 1st - 8th December, after wrapping up its second iteration in Mumbai earlier this month and we can't keep calm! We mean how can we, when some of the best and budding artists from across the world are gonna be there?! Scroll on for everything awesome that's gonna go down!
What The Gig's All About!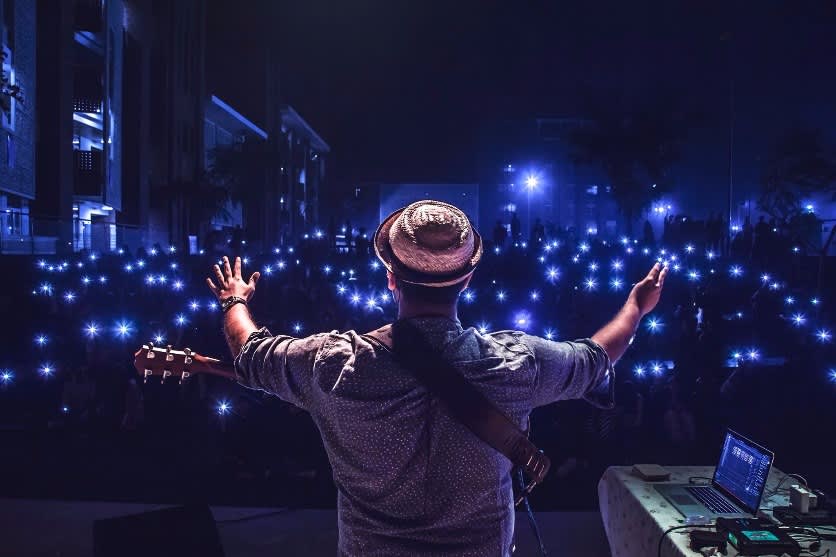 The Gig Week wagon has finally trooped into Delhi and we couldn't have asked for a better Christmas present! Why? Because these guys are bringing in 19 artists across multiple genres, from all over the world and trust us, it's gonna be a musical delight for people who breathe and live music! 
The best part about this festival is that it doesn't stop at one place - you'll see them performing at one bar today, then you'll hear them croon at a different club the next day and this madness continues for an entire week! And you know the party's gonna be LIT when you have Jack Daniel's and Budweiser on board! Welcoming the 7th year of the festival, these guys are giving some really amazing offers on Tennessee Jack Daniel's Old No. 7 at all the venues. You can score a small peg of your favourite JD starting as low as 295 bucks *WOAH*!  
Who All Are Comin' In!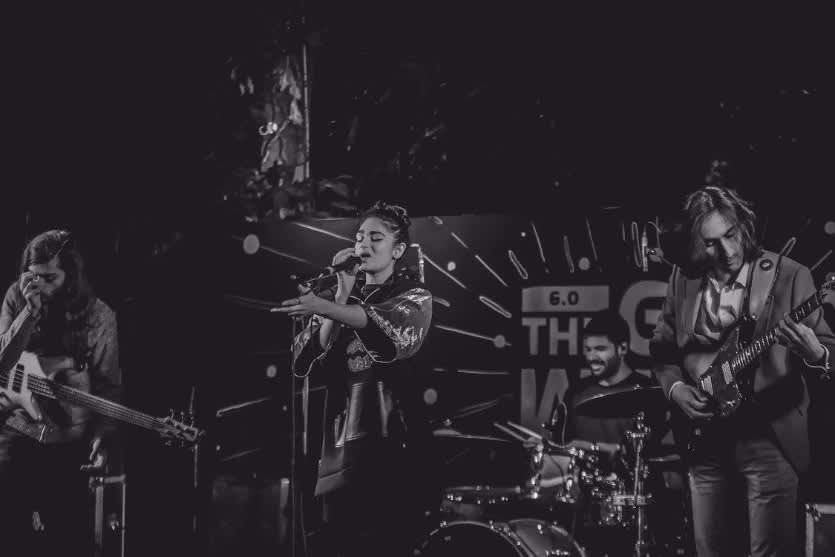 Now, coming to the reason why you HAVE to be at this festival - there's gonna be more than 19 artists coming in from all over India and other countries like Canada and USA and trust us peeps, it's gonna be a music lover's paradise! Madame Gandhi, Bad Pop, Youngblood, Bluegrass Journeymen, Sofia Ashraf, Angad Kataria, Pagal Sound, Zenguin and so many more artists are gonna be trooping over to regale you with some head-banging music. 
They'll be performing at some of the best cafes and restaurants in Delhi like The Junction, Summer House Cafe, Raasta, Auro and more, and we can't wait to hang out our fave places with some ah-mazing live music playing in the background! 
We personally can't wait for the trio set by the extremely talented Raghav Meattles and the ultimate combination of Delhi Sultanate (BFR) and Begum X! So get your dancing shoes out people 'cause this festival promises some really crazy times, ALL WEEK LONG! Seeya there!
When | 1st - 8th December
Where | Various Pubs Across Delhi
Here Are All The Location Deets | https://www.facebook.com/pg/thegigweek/events
Entry | Varies Depending On The Event You're Heading To
Book Your Tickets Online Here | bit.ly/tgwdelhi
Check Out Their FB Page | https://www.facebook.com/thegigweek
Follow Them On Insta | https://www.instagram.com/thegigweek/
Skim Through Their Twitter Feed | https://twitter.com/thegigweek