Delhi
Bring Your Tastiest Bowl with Quaker Oats - Your New Breakfast Hero
With the onset of summer, the tops get cropped, jeans get ripped, skirts get shorter, shorts transform into hot pants, and sleeves vanish faster than Flash on steroids. It is that time of the year again when you make up your mind to shed those pesky winter pounds and prep your perfect summer bod (welcome back, toned midriffs and sculpted collar bones!).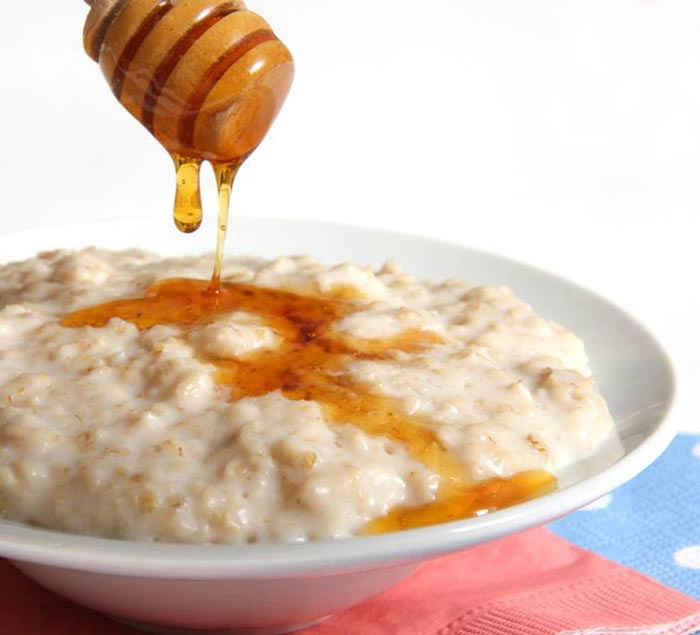 Along with spending sweaty hours in the gym, you (like several others) must subject your taste buds to unappetizing salads, tasteless boiled chicken, grainy digestive biscuits, boring soups and a host of other torture devices or worse…starve yourself. 
Why deprive yourselves when you can have your cake and eat it too? Well, not literally of course. 
We're talking about the latest super grain that is slowly yet steadily taking the country by storm- oats! A treasure trove of health benefits and delicious to boot (tried and tasted and we're picky), we're in love with this humble whole grain.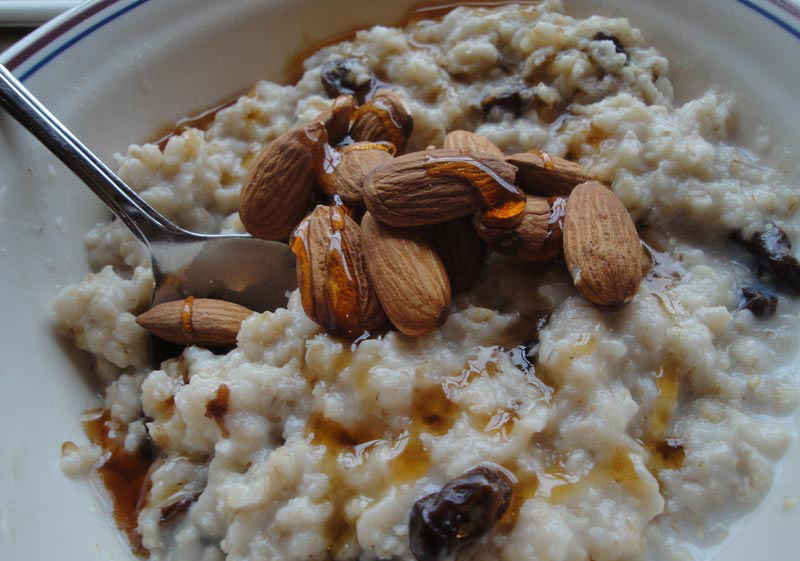 Besides being an ideal meal option for weight-watchers, oatmeal lowers cholesterol, protects against heart diseases, boosts immunity, lowers risk of diabetes by stabilizing blood sugar, and listen up, ladies, it also prevents breast cancer. Phew! Now that's an organic power bank right there.
Oats have an edge over other health food due to the fact that they are never refined i.e., their bran and germ are left intact, so they retain their nutritional qualities through many phases of arduous processing. What makes them our new favourite breakfast cereal? Their refreshing versatility! You can whip up a steaming bowl of oatmeal porridge, oat pancakes, oatmeal cookies at home within minutes, or even eat them raw with honey and milk. Incorporating them in your diet in the form of chapatis is also an option for those looking to experiment. Plain ol' wholesome goodness packed with that distinct nutty flavour. Yum!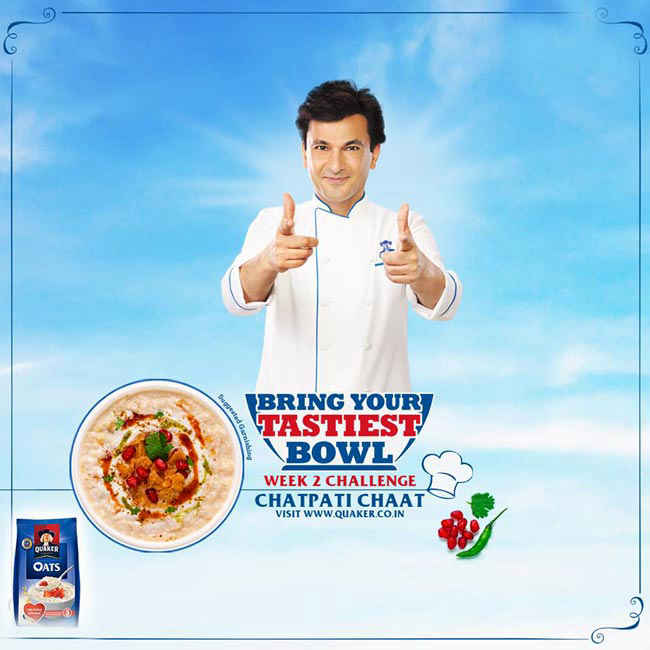 Turning the limelight onto this unexplored gem is celebrity chef Vikas Khanna with the Quaker Oats 'Bring Your Tastiest Bowl' challenge- a clarion call for all fitness enthusiasts in India to jog their brains and present the most innovative bowl of Quaker Oats. The person with the winning recipe will get a chance to score a cash prize of Rs. 50 Lakhs! Pretty neat, eh?
They've now gone live with their Chaat Challenge where you're asked to leverage the flavours and texture of chaat to make a bowl of oats fun! Check out Chef Vikas rolling out the challenge here: Go ahead and submit your entry on www.quaker.co.in now! #bringyourtastiestbowl 
Bon appétit and good luck with that summer body!