Delhi
Brimming With Funky Vibes & Offbeat Global Cuisine, Here's Our Take on FLYP at MTV
MTV has always been associated with all things youthful, so it was only a matter of time before the entertainment giant ventured into the domain of hospitality with a swanky cafe and boy were we happy to hear that Delhi was first on their list! Delhi's restaurant scene is quite relatable to one's wardrobe; even though there's lots of options out there, there doesn't seem to be a single place you can zero in on when the time comes to step out! And here's where FLYP at MTV comes straight to the rescue!  Conveniently located in the Outer Circle, near KG Marg, the cafe has done everything right to build a place where creativity blooms and like minded artists bond.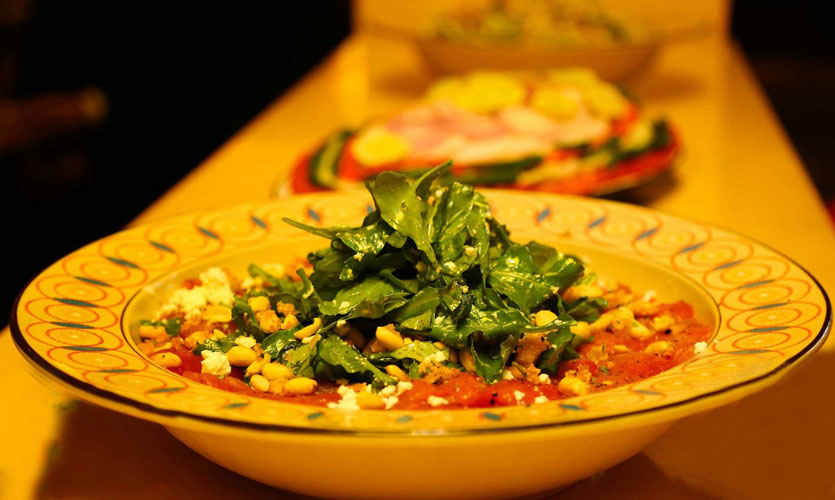 From the fun and vibrant ambience to the cuisine - everything is true to the spirit of MTV. And you'll be able to attest to our claim the moment you step in. Once you walk past the glass doors, your eyes meet the open plenum ceiling made quirky by a splash of colour here and a witty quote there. The place is lit up by warm yellow light streaming through eccentric, rustic lamps. The furniture is not so much strewn about but properly placed around the spacious cafe and ranges from plush sofas to work chairs. The serving counters are all done up well and you will find it difficult to not want to read each and every one of the madcap posters around you.
The chic lounge offers 'Glocal Food' - global inspiration, local ingredients and is the brainchild of celebrity Chef Ranveer Brar. So come join us on our foodie fiesta and read all about what we loved (or hated)!
Border Style Eggs
We started with the Border Style Eggs - done to perfection, the eggs were brilliantly complemented by olives and salmon. We particularly relished this dish, which was perfectly prepared and had the yummy goodness of eggs! Egg-lovers, this dish is simply made for you.
Biryani Arancini
Their Biryani Arancini really stood out and all our doubts floated away as we bit into one arancini ball which had a beautiful crunch on the outside; instead of the gooey molten mozzarella and risotto, a flavorful biryani was found on the inside. Totally unique and thoroughly appetizing!
Black Miso Chicken Tikka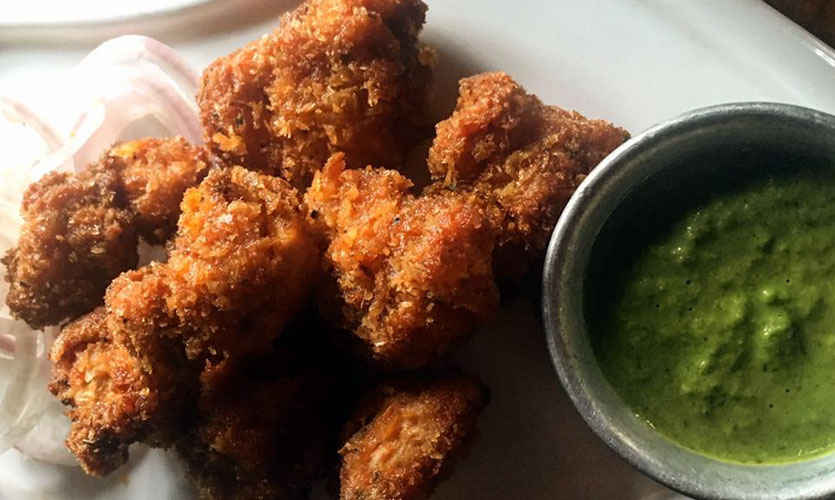 Then came the Black Miso Chicken Tikka - large hunks of chicken cooked perfectly in the tandoor combined with a traditional Japanese miso sauce. This innovative dish really took on new colours as the sauce gave it a distinct bite and we stuffed ourselves silly!
Rajma Galouti Tartlets
Rajma Galouti Tartlets has become a favourite because of the innovative nature of the dish. Beautiful tartlets topped with succulent, smoky pieces of rajma galouti - it was happiness one pop at a time. Perfect for those evenings when you've got a frosty drink in your hand and a plateful of nibbles in the other!
Boozy Concoctions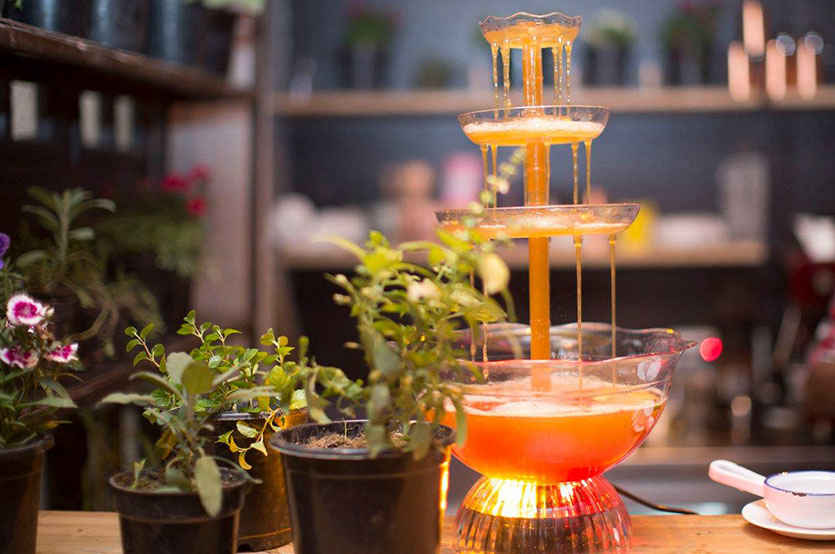 And like everything else, they take their alcohol very seriously! The bar takes pride in producing concoctions which sound zany and will get you alive and kickin' in no time. There's the Tall, Dark and Irish, from Ireland - Irish whiskey topped with Coke and coconut, and the Boom Boom from Thailand, consisting of Galangal, Kaffir lime and gin topped with cucumber. No matter what your poison, they will make sure they serve up an experience you haven't anywhere else.
Since it's MTV, you can be sure there is going to be good music and if that wasn't enough, the entire MTV Archive is available for guests to browse and play! And trust us, with the brilliant acoustics, music takes on a whole new soul here. And if it's work that brings you here, you have the Talent Record Room, a fully equipped recording studio to showcase your talent to the world! 
If here with a friend who has been giving you a difficult time, or you want to laugh at the expense of a friend, there's the Bakra Zone where you can sign up your friend for a prank and capture it on film (brownie points to them for bringing the television sensation of the 90s to this cafe!)
So head to Flyp at MTV when you're looking to work, chill, play, the MTV way!
Meal For Two | Rs 1,200
Where | N/57-N/60, First Floor, Opp. KFC, Outer Circle, CP