Delhi
Brain Freezer, Vodka Raan & Daal Bukhara: 8 Things To Try @ Delhi's First Silent Disco Cafe
Just like Rajouri Garden, Punjabi Bagh is getting on with new and amusing restaurants popping up in the area! With more and more joints opening up, Punjabi Bagh is soon gonna turn into a foodie paradise and we couldn't be happier. One such restaurant that caught our eye is Headphones Cafe!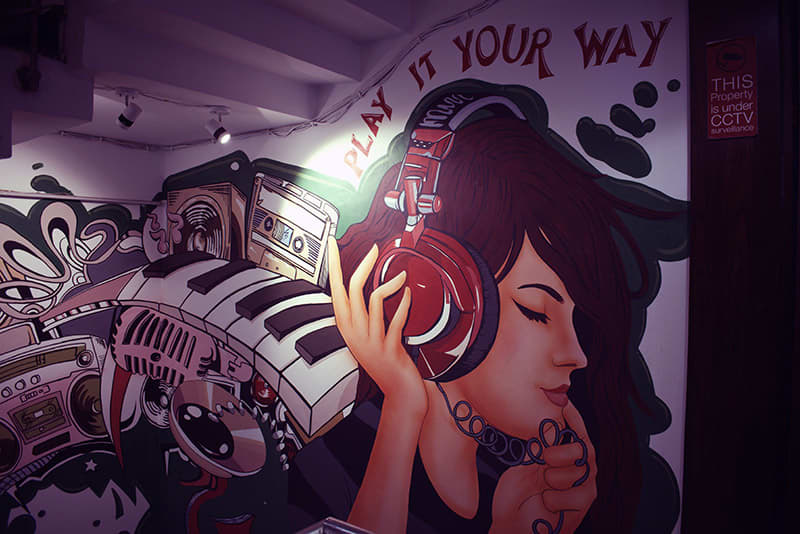 Situated on the oh-so-busy Punjabi Bagh Club Road, we were really intrigued by the name of it! With the concept of a silent disco where they provide you with fluorescent lighted headphones so you and your gang can happily choose the music you prefer, this place is sure to give you party feels. We went by and were blown away by both the concept and the delicious grub - here's our fave 8 things to gorge on here!
1. Chilli Chicken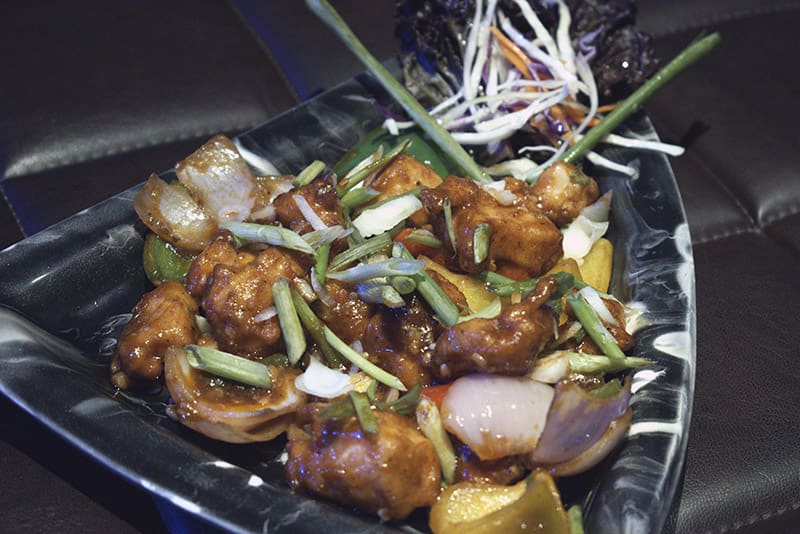 From their Chinese menu, we ordered Chilli Chicken to add some spice to our foodie expedition! Diced chicken with onions and bell peppers in hot chilli garlic sauce really made us drool. Neither too spicy nor too bland, it had just the perfect amount of spices to it and we recommend you defo try it. 
2. Brain Freezer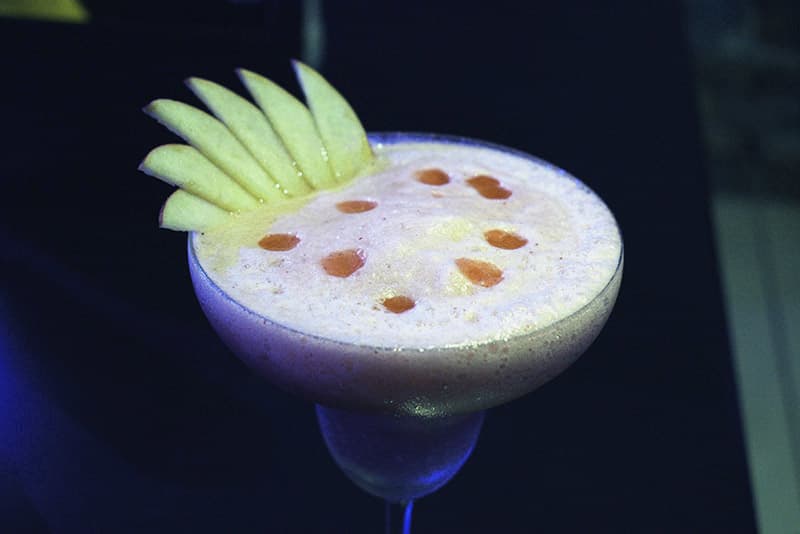 Here's the drink that froze us! Peach flavoured slush in this scorching Delhi heat was the best decision we ever made! As we slurped through it, the peach flavour stayed on till the end,  and it was a beauty to the eyes AND the taste buds. So if you visit, do try and slurp away this beauty!
3. Tandoori Vodka Raan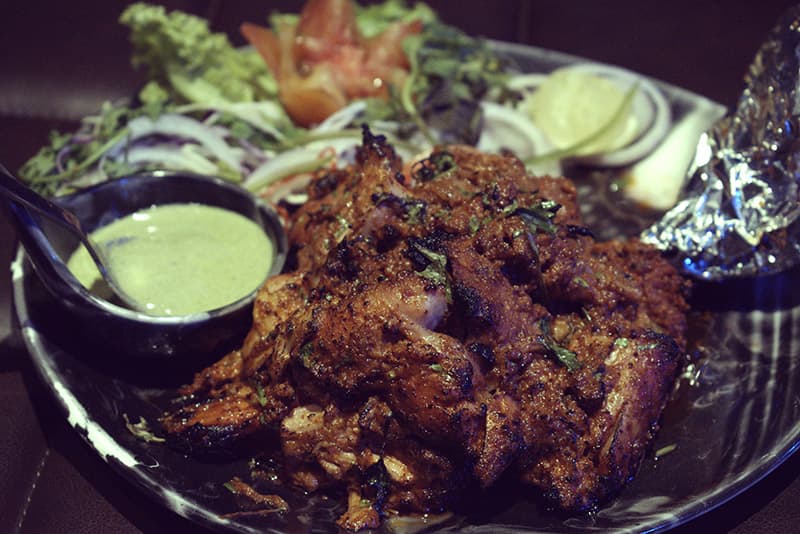 The head chef here tells us that it is one of their special dishes so we had to try it out! Succulent pieces of chicken marinated in spices and vodka, this one was super delectable. The mint chutney and onions on the side really amped up the whole dish, not to mention the portion size was quite ample, which was another plus.
4. Veg Classic Nachos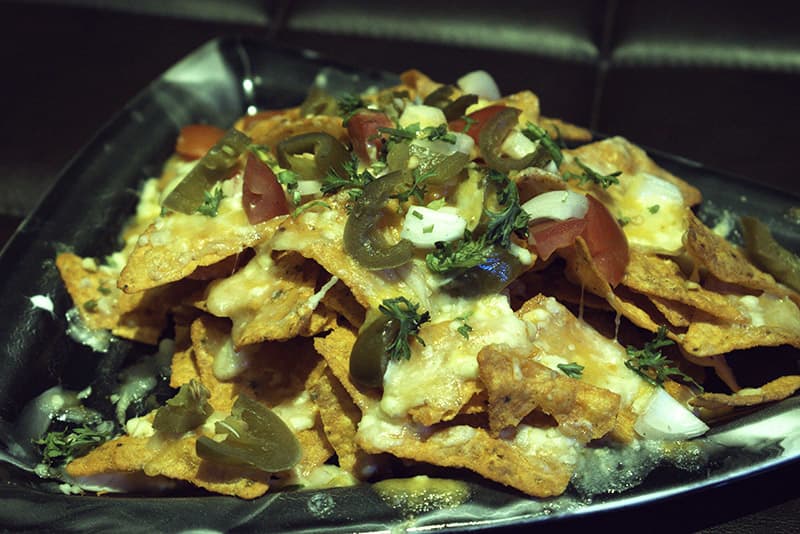 How could our foodie expedition be complete without a plateful of scrummy nachos?! Loaded with cheese and veggies like onions, tomatoes and jalapenos, it was the perfect nacho dish. The perfect dish to nibble on during those long conversations, we polished this one off in a jiffy!
5. Daal Bukhara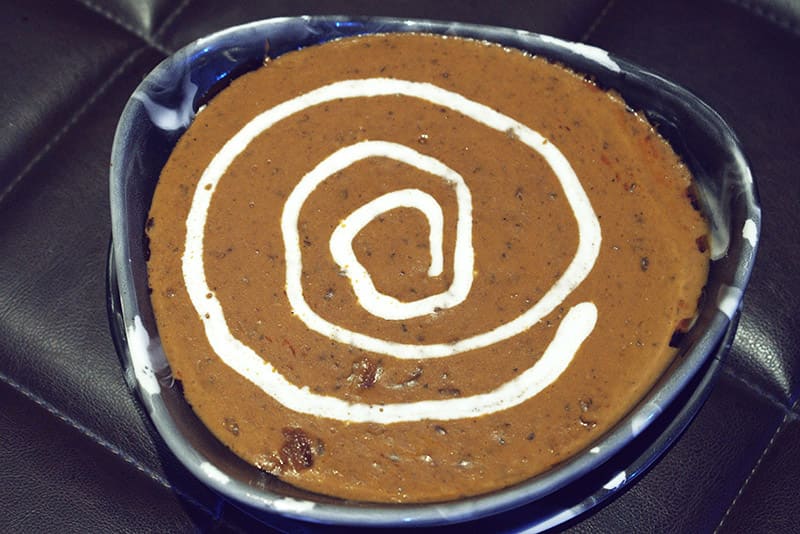 Creamy and thick daal with the perfect amount of spices, the Daal Bukhara here is one of the best we've ever had! It is definitely a must try y'all! We could gorge on this delicious daal bukhara all day, everyday. The quantity served did justice to the price charged which earned even more brownie points.
6. Kadhai Paneer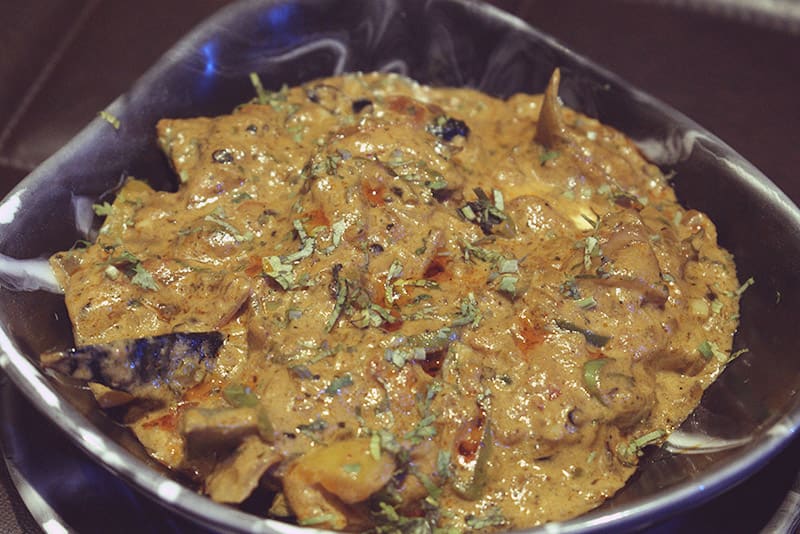 When you order Daal Bukhara, it's only natural that you also indulge in a plateful of paneer, and that's why we nect ordered their Kadhai Paneer. Cubes of paneer with diced tomatoes, bell peppers and onions and a touch of cream to give it yummy creaminess! A big thumbs-up to their Kadhai Paneer!
7. Mutton Nalli Nehari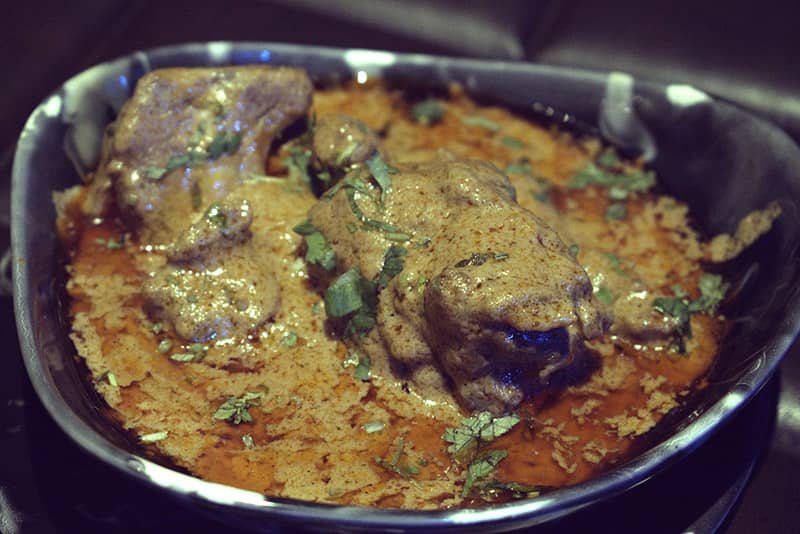 We surely can't live without meat! So all the meat lovers, Mutton Nalli Nehari is what you need to order to put your mutton cravings to rest. Mutton cooked to perfection in delectable tangy tomato gravy, we devoured this delish nehari with our beloved Butter Naan and declared ourselves satisfied!
8. Vegetable Biryani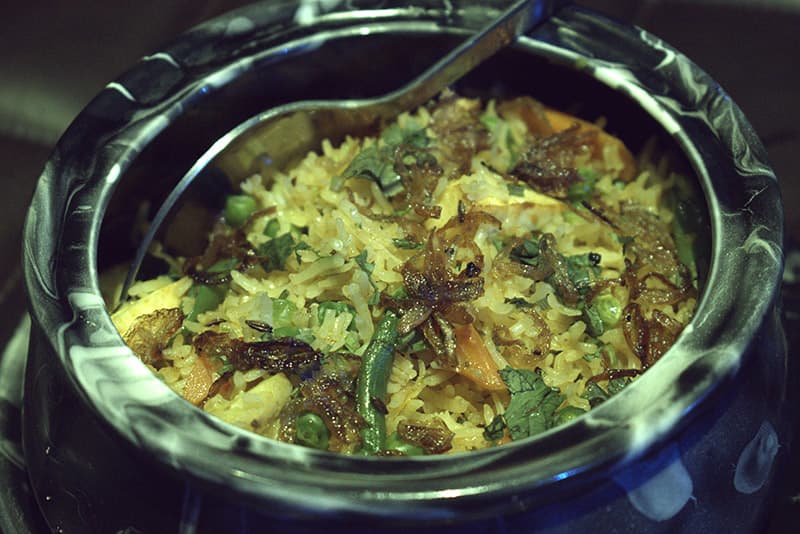 We know that there's no such thing as Vegetable Biryani but guys we gotta give a chance to our vegetarians out there, don't we?! With truck loads of veggies like beans, cauliflower and paneer and caramelized onions on top, the aroma of freshly cooked biryani made us drool! It's a must try y'all!
We happily stuffed our faces with such toothsome food and totes loved this newbie cafe in West Delhi. So don't wait up you guys! Head over to Headphones to enjoy some music and delicious food!
Meal For Two | Rs 1,200
Location | 1, Club Road, Punjabi Bagh
Check Out Their FB Page | https://www.facebook.com/headphones.delhi/