Delhi
Bordering Lotus & ISKCON Temples, Have You Ever Taken A Stroll Through Aastha Kunj Park?
After rushing through the cemented walkways and narrow staircases at Nehru Place, one of the biggest IT markets in South Asia, Astha Kunj provides an ambience perfect for a serene experience. Bordering the IT market on the South and East end, the foundation for the lush green park was laid in 2003 by then Prime Minister, Atal Bihari Vajpayee. 
The park spawns over an area of 100 hectares and is maintained by the Delhi Development Authority (DDA) and borders Kalkaji Temple, Lotus Temple and ISKCON Temple on three ends. If you're shopping at the IT market, you can walk your way through the alleys to reach Astha Kunj and it'll take you a 15 minute walk to reach the park. 
Inside The Premises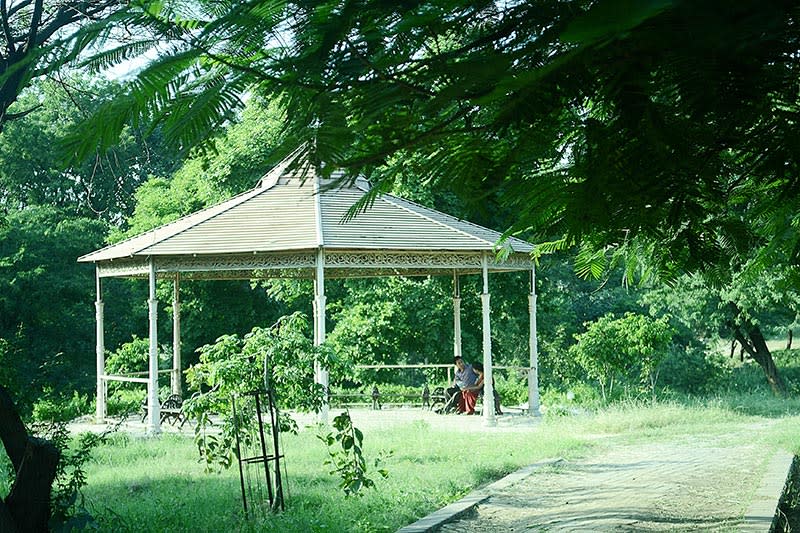 The white coloured coral jasmine fragrance acts as the perfect accomplice as you walk through the park and varied shrubs are planted at the borders, Bougainvillea being the most significant one. The cemented pathways divide the park and plastic pipes are used to irrigate the plants; however, there has been a plea to install iron pipes instead. The people who flock to the park are not limited to the residents of the locality. The walkways witness professionals hurriedly passing through the park to reach their office buildings whilst the low sound of the religious melodies fills the air as the puja commences at the ISKCON Temple. 
Snared In Controversy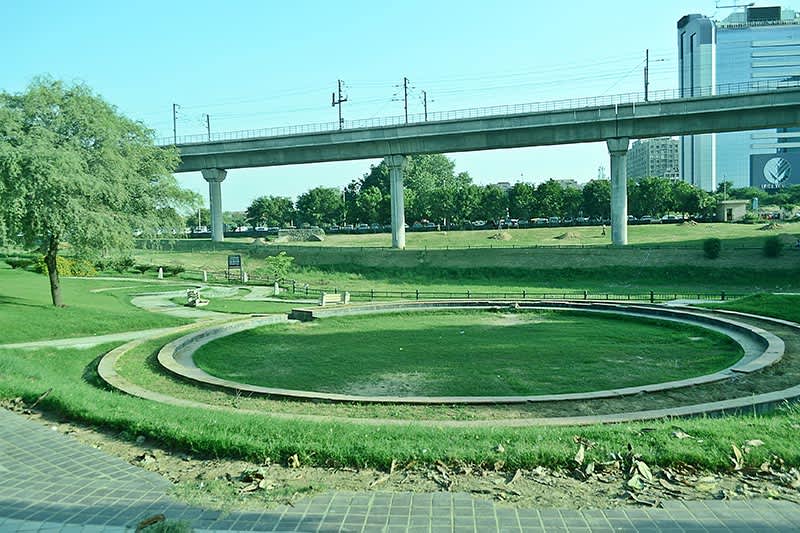 The initial park plan included a socio-cultural zone featuring an amphitheater, a nature's reserve and other park facilities; however, the amphitheater has been built halfheartedly and is not in sync with the planned design. The construction of the metro station has further hampered the look of the park. Astha Kunj has been the centre of controversies with the residents facing problems as a few builders have been dumping waste materials near the cracked boundary walls of the park, with no one to answer to.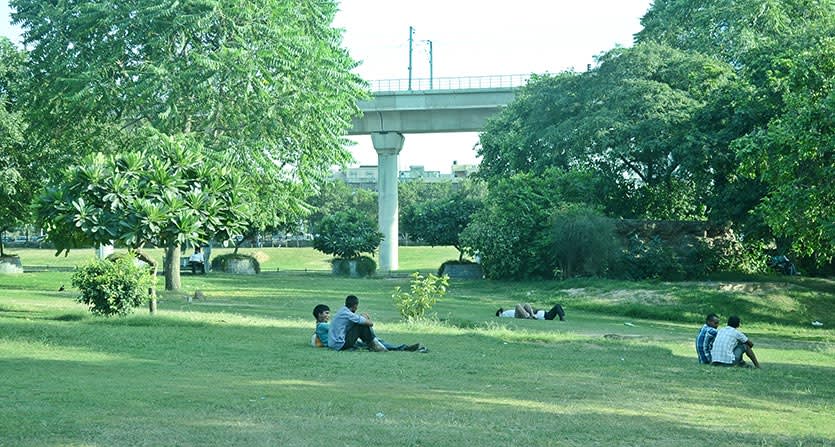 While, the park was built to provide a green makeover to this part of the capital, a few leaders like Ajay Maken and the resident welfare association (RWA) have been in talks to modify the park to resemble a playfield instead. 
The Astha Kunj is accessible by bus, auto rickshaw, prepaid and postpaid taxi services or metro service. The nearest metro station is Nehru Place. After descending at the station, you can either take a rickshaw to reach the place or walk your way to it.
If you're ever in the vicinity and decide you want to take a break - this is where you should head to!