Delhi
Bookworms, Subscribe To This Portal For Bookish Pins, GoT Coasters, Novels & More
Be it any occasion - birthdays, Rakhis, Christmases or anything else - a bookworm's dearest gift is a novel or bookish accessories. Show us a bookstore or a book fair and you'll see a gleeful smile across our faces. If you're a bibliophile and can't pull yourself out of those beautiful worlds your books have weaved, then check out this online portal that we found! 
A Bookworm's Very Own Box Of Happiness | While hunting for a new portal for us to splurge on bookish accessories, we discovered this webstore called Story Trunk which has some unbelievably cool stuff that we didn't even know we needed so badly! 
So, it's a bi-monthly subscription portal that not only brings you amazing accessories, but also recently published novels right at your doorstep. These people have Game Of Thrones coasters, an old world map pendant (dying to buy this one), Riverdale mason jars, a cushion cover that reads 'Sleep Less Read More' (basically our mantra) and loads of more fab things!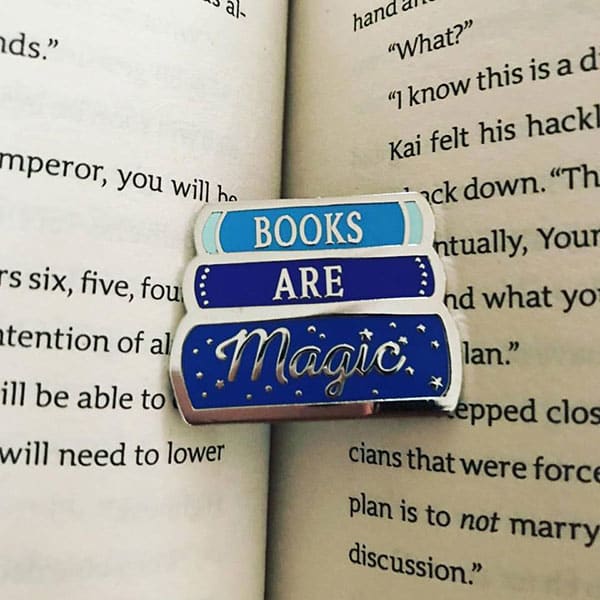 There are two subscription plans that these guys offer - The Young Adult Plan, which has upto three newly released novels and about six bookish accessories and The Supreme Young Adult Plan that has upto six newly released novels and upto eight merchandise items. Now, isn't that enough to bring a nice bright smile on all our faces? 
So dear fellow bibliophiles, we know you and your novels are inseparable, but please do spare some time and splurge on these pretty little things to beautify your rooms, especially bookshelves, with! 
Looking For More Bookish Portals? | 6 Portals Every Bibliophile Would Love For Bookish Accessories Like Pendants, Bookmarks & More!
Check Out Their FB Page | https://www.facebook.com/storytrunk.india/
Shop Online Here | http://storytrunk.com/box/