Delhi
Bookmark These 8 Legendary Festivals & Events Coming Up That Are NOT About Food!
Foodie fests and events are happening in every nook and corner of the city, but if you are looking for events which do not have food as the major attraction *praise the lord*, then you're reading the right article! We've gone and compiled a list of the varied and most emphatically non-food events that Delhi hosts every year. They appeal to all genders, all ages and all sensibilities. Take a look and scamper over!
1. Delhi Comic Con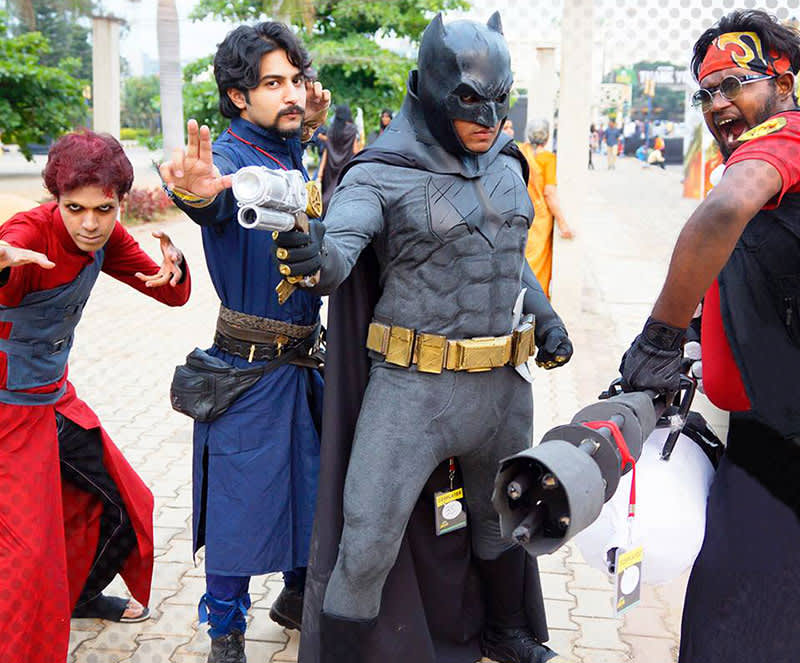 Founded by Jatin Verma, the first edition took place in Dilli Haat in February 2011 and over the years, it has expanded to five cities - Delhi, Mumbai, Bengaluru, Hyderabad and Pune. The event features the best of comics, movies, TV, gaming and cosplay. It is THE PLACE to celebrate pop culture and meet comic crazy fans! This year's show is planning to bring in international guests as well. The usual attractions will continue to be there - comic fans in strange costumes, stalls selling primo merch related to your favourite comic characters and oodles more!
When | 15th - 17th December, 2017
Where | NSIC, Okhla
Entry | Rs 499 Onwards
Book Your Tickets Online Here | http://comiccondelhi.com/tickets/
Check Out Their FB Page | https://www.facebook.com/ComicConIndia/
2. Delhi Pet Fed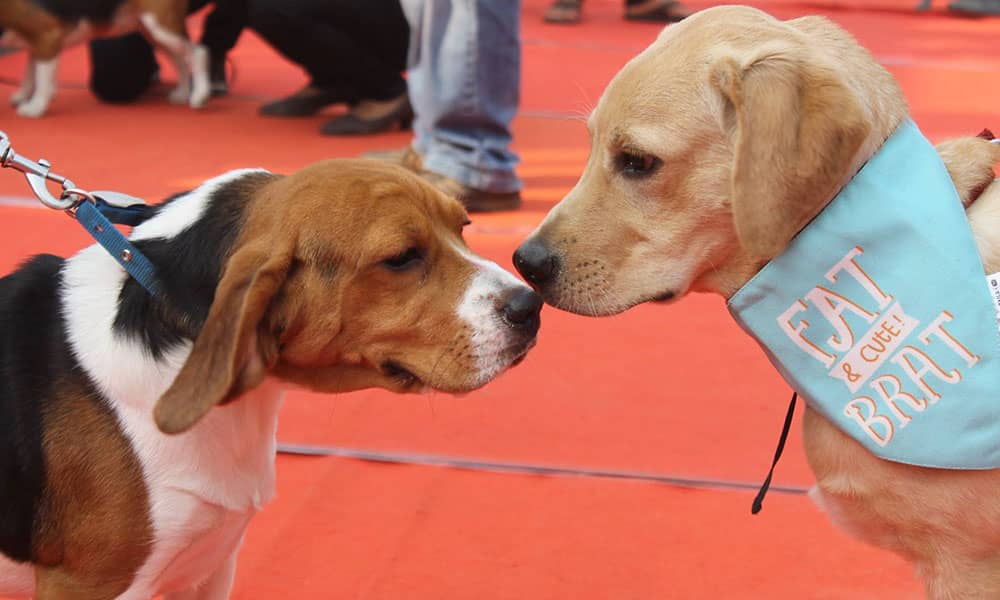 This one's a must visit for animal lovers as it is the biggest pet event in Delhi with lots of fun activities all lined up! There are free grooming sessions for pets, pooch spas, pet (ramp) walks, *pupcake* baking stalls, puppy therapy, photobooth, stalls selling pet accessories and activities that create awareness about pup adoption and animal shelters. There are musical performances, adoption camps, graffiti walls and profits of the event go towards animal welfare *WOAH*! Head on over with your four-legged friend in tow!
When | 2nd & 3rd December, 2017
Where | NSIC, Okhla
Check Out Their FB Page | https://www.facebook.com/petfedindia/
3. Jashn-e-Rekhta
This is a three day festival that celebrates Urdu - the language and rich literature. Celebrity poets like Gulzar, Prasoon Joshi and Javed Akhtar are regular attendees. This festival celebrates the timeless glory of Urdu through mushaira, qawwali, dastangoi, ghazals, film screenings, panel discussions, calligraphy workshops, plays - et al. Distinguished writers, poets, artists, singers and scholars can be spotted at this festival. They bring to life Urdu's radiant charm and rich heritage, so do come on by for a transcendent time!
When | 8th - 10th December, 2017
Where | Major Dhyan Chand National Stadium, India Gate
Entry | Free
Register Online Here (7th September Onwards) | http://jashnerekhta.org
Check Out Their FB Page | https://www.facebook.com/Jashnerekhta/
4. Delhi Queer Pride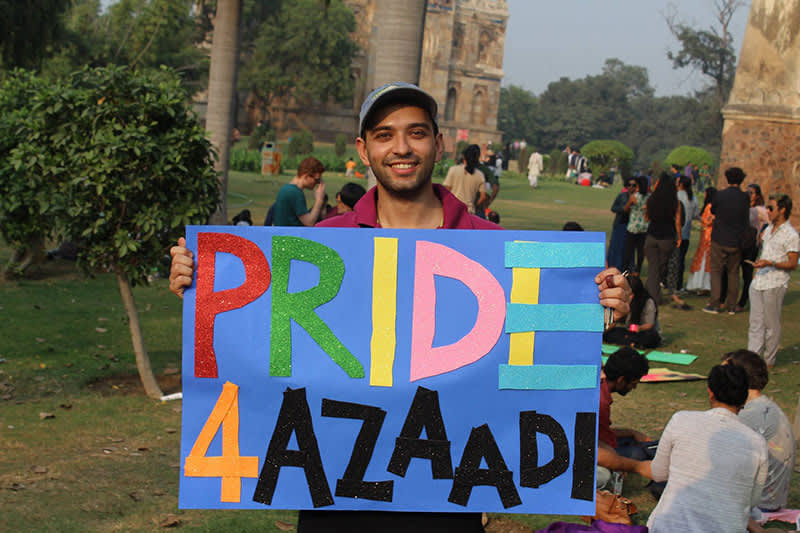 This year would witness the 10th Delhi Queer Pride! Slated for the 12th of November this year, the event will see a huge turnout from college students as well as professionals who support equal rights. It's being promoted as a fun fundraiser and includes performances, readings and general celebration of a queer identity. Come on by and show some love!
When | 12th November, 2017
Where | Central Delhi (Radial Roads), Lodhi Tomb
Check Out Their FB page | https://www.facebook.com/delhiqueerpride/
5. AutoExpo India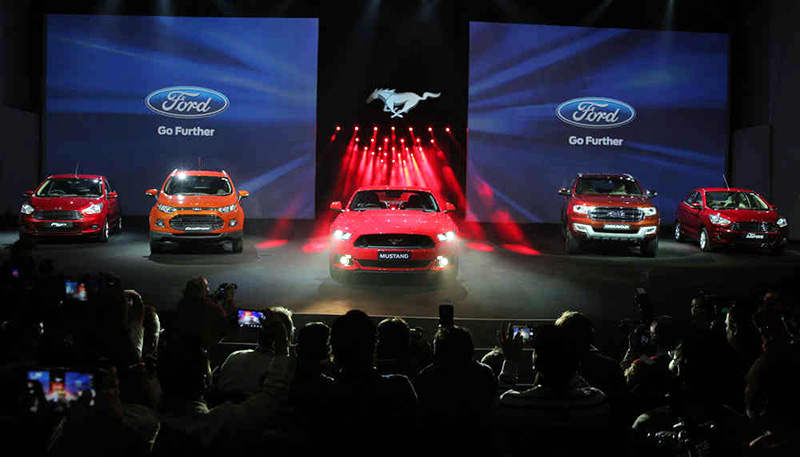 An automotive show that showcases the hottest new launches from the world's many automobile manufacturing companies, it's touted as Asia's BIGGEST auto expo and we simply cannot keep calm! New models, concept cars and existing models are showcased to the world and this one's a thoroughly lively event. Bookmark away peeps!
When | 9th - 14th February, 2018
Timings | 1 - 6 PM
Where | India Expo Mart, Greater Noida  
Check Out Their FB Page | https://www.facebook.com/AutoExpo2018/
Browse Through Their Website | http://www.autoexpo-themotorshow.in
6. New Delhi World Book Fair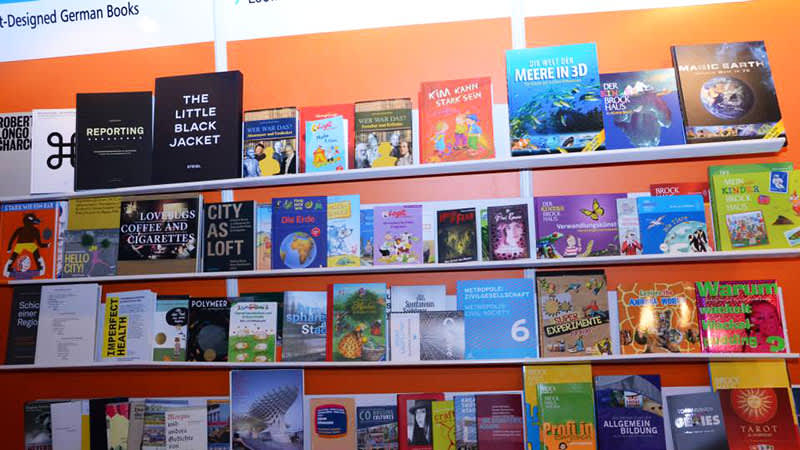 A nine-day event that is all about you bibliophiles, the New Delhi World Book Fair promises to be a bookish extravaganza! Periodicals, journals, books for children, magazines, teaching aids, educational material and even stationery items *YASS* will all be up for grabs here, people! National and international publishing houses set up their stalls to tempt that insatiable hoarder in you!
When | 6th - 14th January, 2018
Where | Pragati Maidan
Check Out Their FB Page | https://www.facebook.com/NewDelhiWorldBookFair/
Browse Through Their Website | http://www.newdelhiworldbookfair.gov.in/
7. Asiad Circus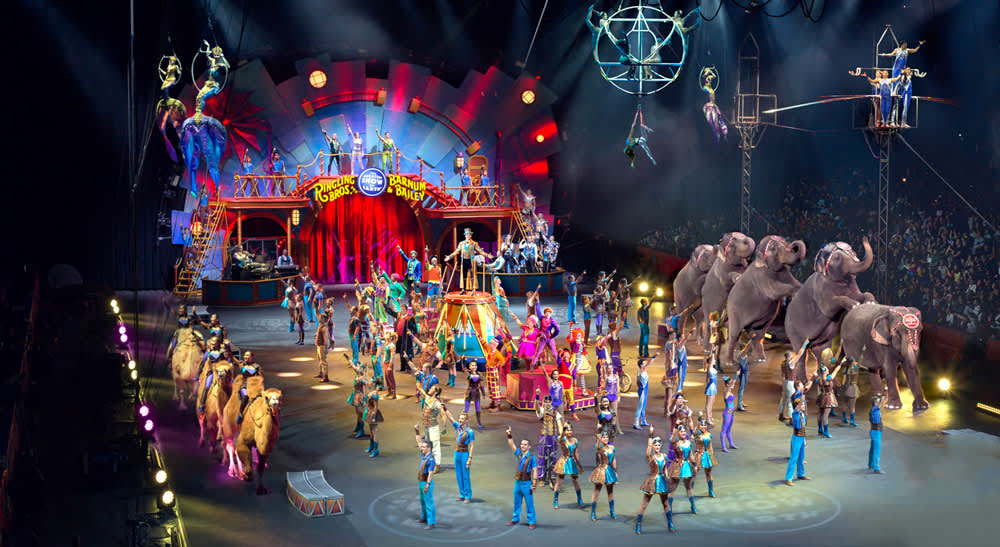 For the past 25 years, the Asiad Circus has been showcasing their talent and shows at various spots in and around the country, and now they've got a crazy awesome show planned out for us Delhiites that we're SOO EXCITED to go check out! The artists here have been practicing since a couple of years and can pull off stunts better than those in any Hollywood movie! Happening in Delhi for the first time at such a huge scale, this one is surely a show that you wouldn't want to miss out on at all!  
When | 26th September - 26th October, 2017
Where | DDA Grounds, In Front Of New Usmanpur Police Station, Near Hotel De Aqua, Shastri Park
Timings | 7:30 PM Onwards
Entry | Rs 160 - Rs 240
Book Your Tickets Online Here | https://in.bookmyshow.com/events/asiad-circus/ET00062226
Here's Their FB Page | https://www.facebook.com/AsiadDelhiCircus/
8. Old World Theatre Festival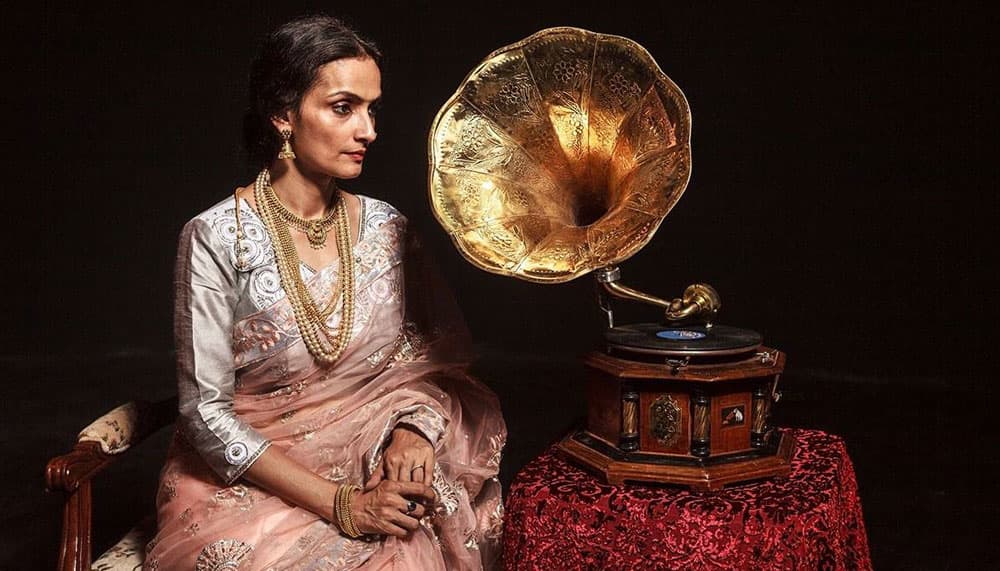 Old World Culture is an association that promotes the arts and thereby makes the world of culture accessible all over Delhi NCR. And they're back with their annual Old World Theatre Festival this October! There are plays in English, Hindi and Khari Boli, tickets are reasonably priced and the location is perfect in this October weather. You may even get to meet and chat with some stalwart. What's not to love here?!
When | 6th - 15th October, 2017
Timing | 5 PM Onwards 
Where | Stein Auditorium, India Habitat Centre, Lodhi Road
Entry | Rs 250 - 600 
Book Your Tickets Online Here | http://www.oldworldhospitality.com/oldworldculture/calendar.html
Check Out Their FB Page | https://www.facebook.com/OldWorldCulture/
So go on - show your rebellious streak, find some great treasures, ogle at the new beauties in the auto world and have a great time!