Delhi
This Is Pushkar's First Ever Coffeehouse- Small Plates In Hotel Brahma Horizon A Boutique Staycation
We all have a special place in our hearts for Rajasthan, especially due to its historical and cultural glory. While all the cities are stunning, no Rajasthani city can beat the beauty of Pushkar. With its slow-paced life and its rich cultural and religious heritage, Pushkar is like an oasis of serenity in the heart of the desert. Got you wanderlusting? Keep scrolling for more interesting info!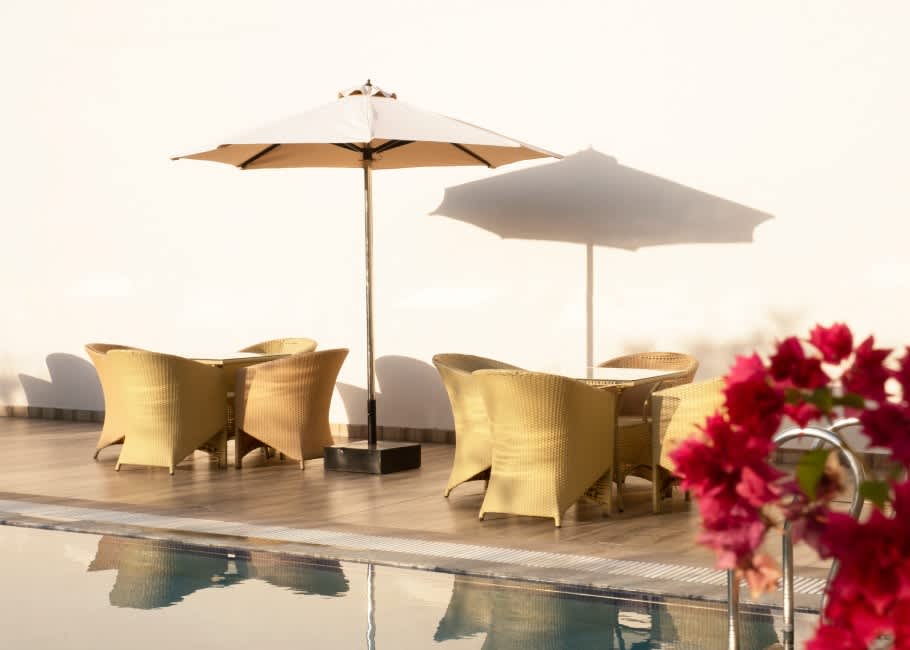 Luxuriate In Pushkar | If you've been craving a relaxing vacay to escape your mundane, humdrum existence then a peaceful stay at this small, modern, family-run boutique hotel nestled in Pushkar will rid you of all your blues. A luxurious experience is guaranteed at Brahma Horizon! Take a refreshing dip in the swimming pool, pamper yourself at the ayurvedic massage spa, start your mornings with a rejuvenating yoga session and treat your taste buds at Small Plates at Pushkar's first-ever coffeehouse. Brewing bold and strong Blue Tokai coffees and toothsome grub made using premium hand picked ingredients, this boutique hotel will surely be one of the main highlights of your stay in the rose garden city of Rajasthan. Or perhaps you are in the city and have a strong yearning for caffeine, you can be rest-assured, Small Plates will satisfy your large cravings. 
Hotel Brahma Horizon will surely be your home away from home and will leave you with wide smiles, unforgettable memories and one-of-a-kind experiences. So, why wait? Book your stay right away!
Where | Hotel Brahma Horizon - Panch Kund Road, Pushkar, Rajasthan
Call Them |  +91 8107 044 285, +91 9116 109 699
Skim Through Their Insta Feed | https://www.instagram.com/brahma_horizon_pushkar/
Book Through Their Website | https://www.brahmahorizon.com/
Skim through these images to admire the beauty of Hotel Brahma Horizon nestled in Pushkar