Delhi
Book This Quaint Goan Yoga Retreat Which Has A Pretty Infinity Pool & Airy French Windows
Be it a birthday party, an anniversary celebration or a bachelorette shindig, Goa is the perfect location for nearly every happy occasion that we can think of. And situated in this land of happiness is this gorgeous yoga retreat that has really stolen our hearts away! Take a look and book your stay RN!
Make That Goa Trip Happen! | There's this really pretty homestay in Goa called Simply Yoga, located in the gorgeous Bungalow 598. As the name suggests, this place is ideal for all you fitness freaks who can't start their day without a yoga sesh. And you know what? This retreat is touted to be the first LGBTQ-friendly space in India! Hmm, that's interesting!
It was founded by Varun Singhal, who is himself a certified yoga teacher. It was his love for yoga and tranquillity that led him to conceptualised this quaint Portuguese heritage house. There are two Yogashalas and a rooftop yoga sundeck for you to exercise in peace at. There's also a pretty library for all you book lovers, a waiting lounge with Netflix at your service (yayy!), free internet services and this really breathtaking infinity pool overlooking lush greenery - wow!
The best part about this place is the long ceiling-to-floor glass windows that overlook a colourful garden. And we peeps are really itching to book such a room for ourselves, dust our fave books out and spend the best time of our lives!
And since we know that this is exactly what's going on in your heads as well, just book your stay and head over for that much-needed vacay, guys!
Where | Simply Yoga - Bungalow 598, Off Assagaon Badem Road, Vagator, Goa
Tariff | Rs 1,500 (As Recorded On 5th December, 2018)
Book Your Stay Online On Airbnb Here | https://www.airbnb.co.in/rooms/22394817
Scroll Through More Pretty Images Of The Place!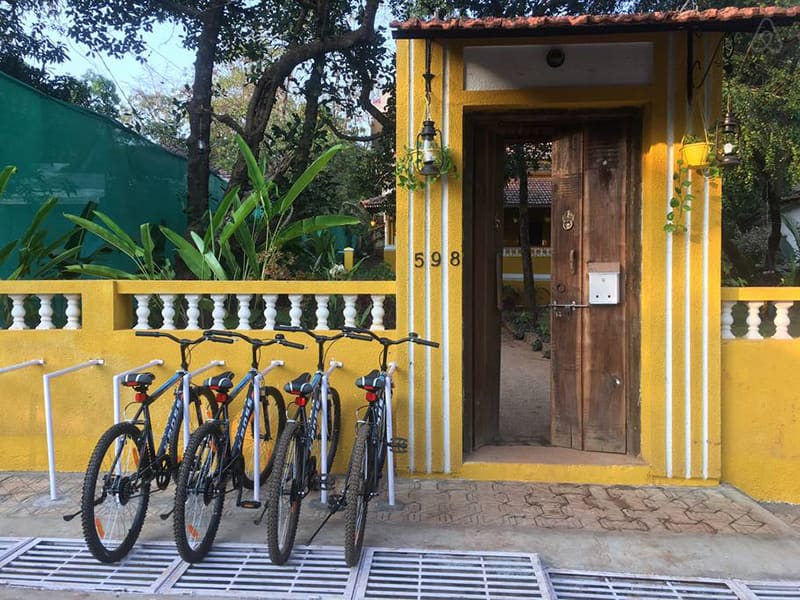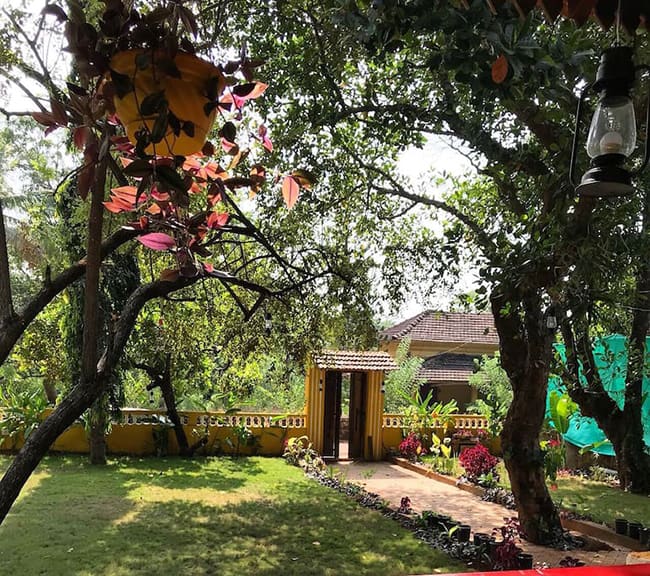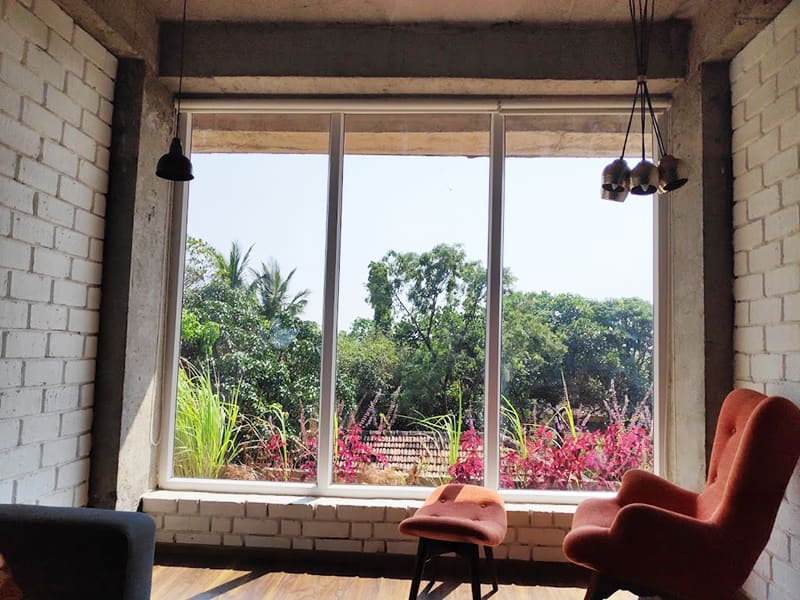 Picture Credits: pratik bulani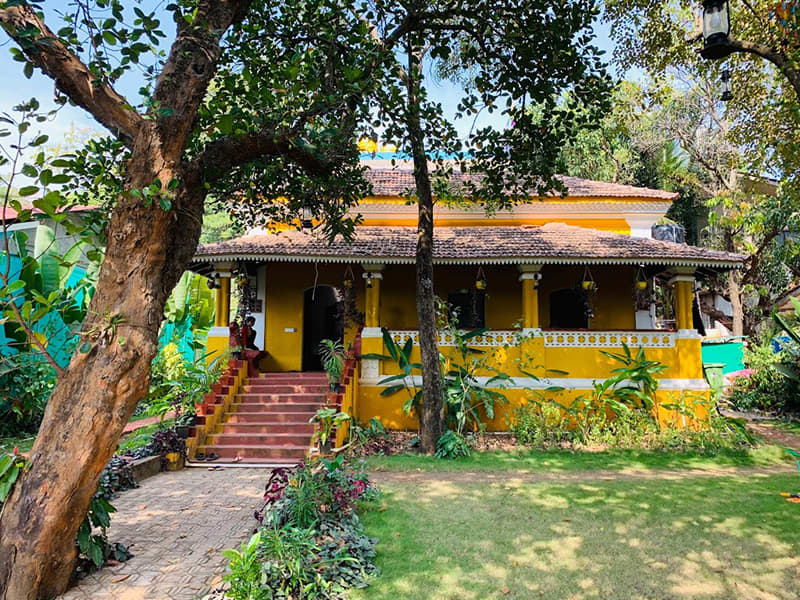 Picture Credits: Ashish Reddy