Delhi
7 Delhi Metro Stations You Gotta Visit For Book Stalls, Starbucks & Vibrant Graffiti
Delhi peeps, if there's one thing we're proud of that no other state has like we do, it's the apni Delhi Metro! And it's no longer just a means of transportation, as metro stations have been constantly transforming into hubs that explore lifestyle options with various shops, cafes and loads of other things. Here, we bring you 7 handpicked metro stations you definitely have to check out! 
1. A Drive-Thru & All Of Our Faves @ POD, Dhaula Kuan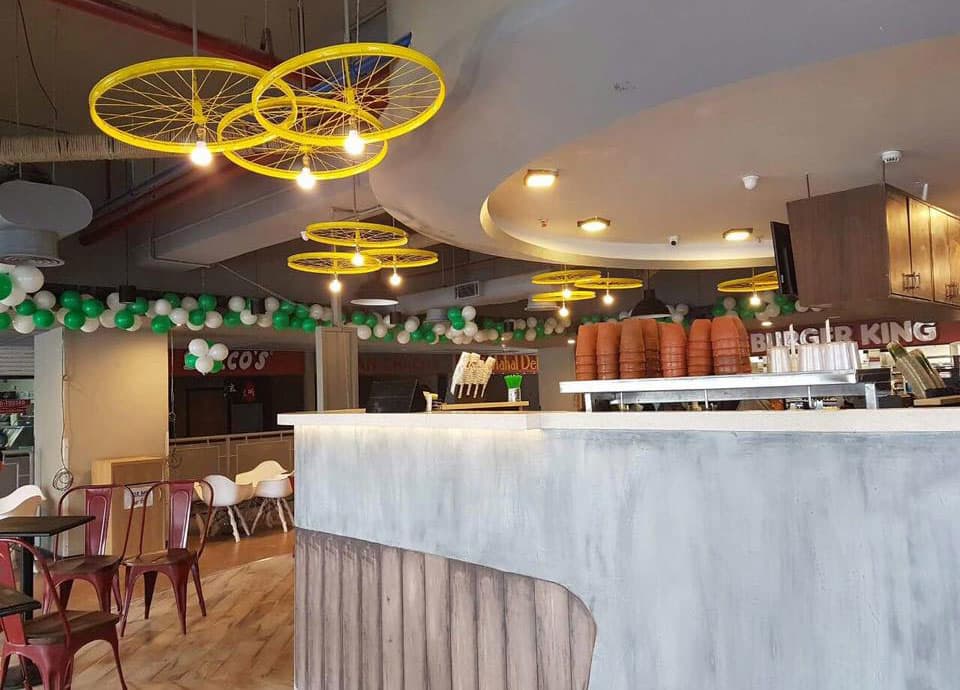 Dhaula Kuan Metro Station is on the Airport Express Line and actually boasts a food court called the Palate of Delhi and with really quirky and eccentric décor, you'll hardly remember that you're inside a metro station. The first joint here to hit up is everyone's favourite, Burger King, plus they've got a Domino's, Haldiram's, Khan Chacha and Berco's to boot. You can also slurp up your favourite milkshake at Keventers (which actually has a drive-thru y'all!!)!  
2. Art Lovers Unite @  INA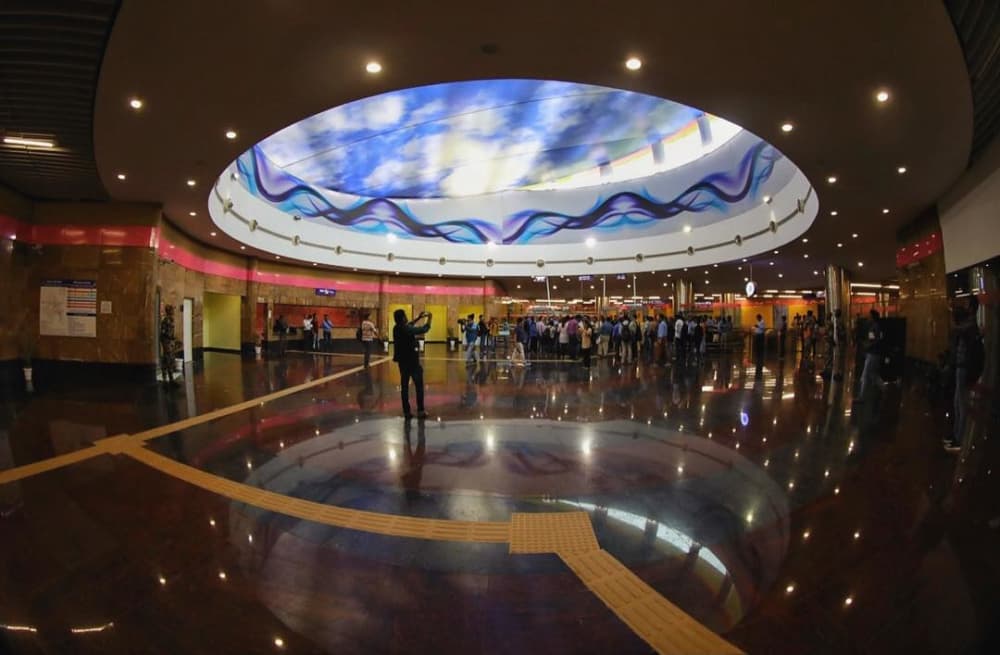 Picture Credits: arrushchopra
Located on the Yellow Line, INA is where most people get off to head to Sarojini Nagar Market and it's within walking distance from Dilli Haat. INA Metro Station keeps up with the theme and even has a 'Crafts of India Gallery'! The Gallery, going all around the upper floor of the station, showcases 58 panels which depict hand-stitched embroidery, woven arts and paintings from different states of India, in an effort to showcase the expert and detailed work of local artisans. 
You can walk around and view unique panels such as Kani Weave of Jammu and Kashmir, Viman Saree of Orissa, Paithani Weave of Maharashtra and Baluchar Weave of West Bengal, among many others. This is a must-visit for all art enthusiasts!
3. Cuisines From Across The World @ Nehru Place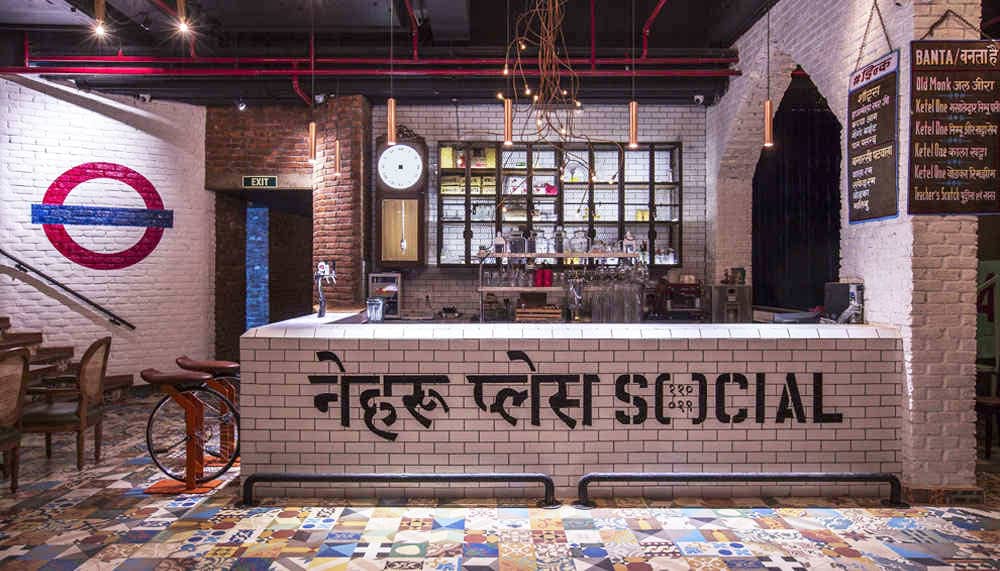 Home to the famous and buzzing Epicuria mall that offers scores of watering holes and eateries, Nehru Place Metro Station is an absolute hub of all things yummy! If you're in the mood for some North Indian, head to Dhaba by Claridges or grab yourself a seat outdoors at Fio Cookhouse and Bar, which has a delightful summer menu that's got coolers, salads and oh, did we mention their delightful Coconut Sorbet for dessert?! 
You could also party it up at Delhi's super popular resto-bar The Flying Saucer Cafe after a hard day's work. Alternatively, if you want free WiFi and a hot cuppa coffee, we always have Starbucks - seriously the list here just goes on and on!
4. Catch Up With Books & Chaat @ Vishwavidyalaya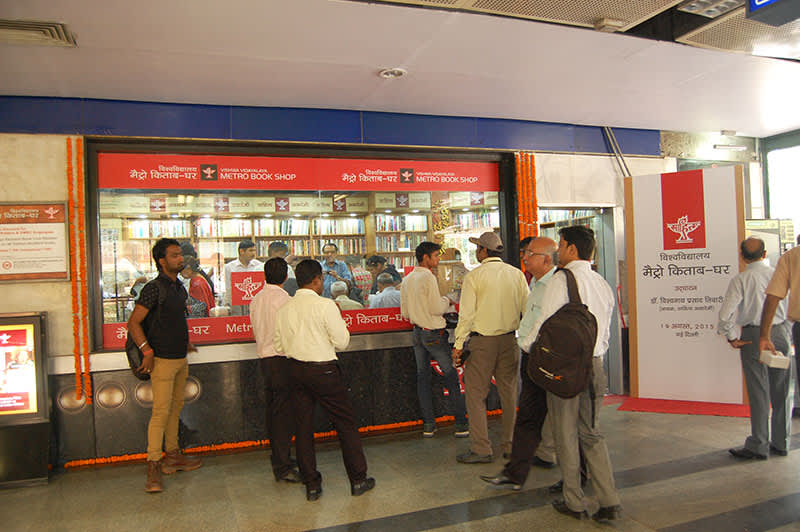 Picture Credits: www.delhimetrorail.com
This student's hub in the North is where you'll find hordes of DU students milling around and the metro station itself has a very unique vibe to it. Head over to the upper level and you will find not one but two book shops selling everything from fiction to poetry to autobiographies in many languages. These bookshops are government-run so you'll surely get some cheap buys, which is always a plus! The station also has a W.H. Smith stationery store along with a small snacks shop where you can grab some chatpata chaat while you browse through book stores!
5. Show Some Delhiwaala Pride @ Patel Chowk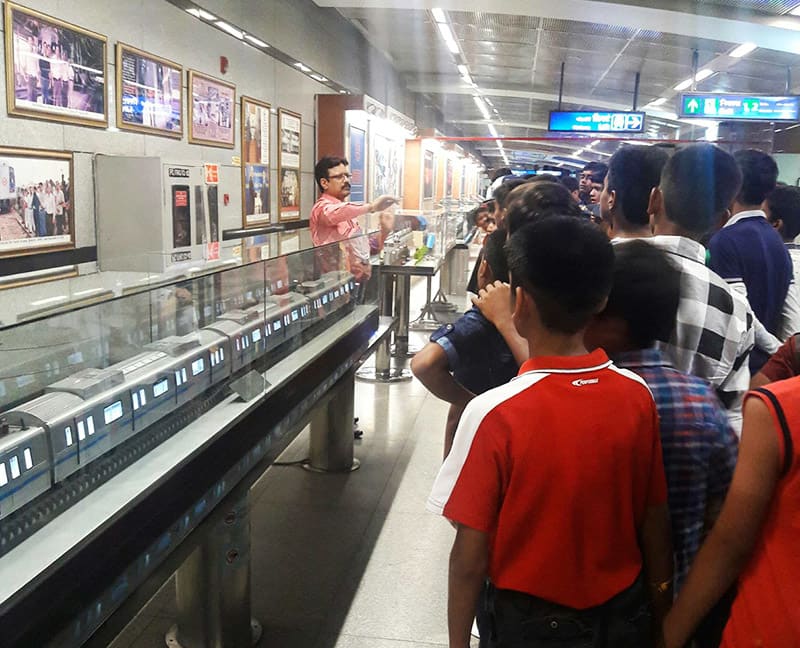 If you're anything like us, you'll appreciate the old school charm and quiet experience of strolling through a museum and the Metro Museum at Patel Chowk Metro Station retains that while adding a twist! There are panels showing historical photographs and the various stages of metro construction as well as the many problems that were encountered during these phases. This place will make any Delhiwala nostalgic as we all saw the Delhi Metro being built right in front of our eyes. It stays open from 10 AM to 4 PM, so drop by to experience a vital part of Delhi's history!
6. Take A Selfie With The Colourful Graffiti @ Arjangarh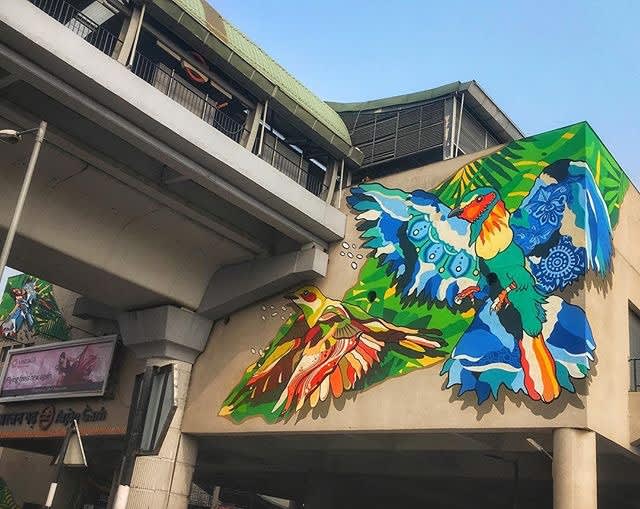 Picture Credits: iirshad94
If you've been around, you know that there are many spots in Delhi sporting some beautiful and vibrant graffiti, which was an initiative led by St+Art India, a street art organisation. Arjangarh Metro Station is on the Yellow Line and its location amidst the surrounding forest area served as inspiration for the art splayed on the walls here. 
These paintings depict the unique indigenous birds and animals found in India in Delhi's modern landscape and have been painted by artists from India, Mexico and Singapore. They're extremely vivid and pop out of walls in gorgeous bright colours, so come swing by with your camera in tow!
7. Pick Up A Frappuccino & Free Books @ Huda City Centre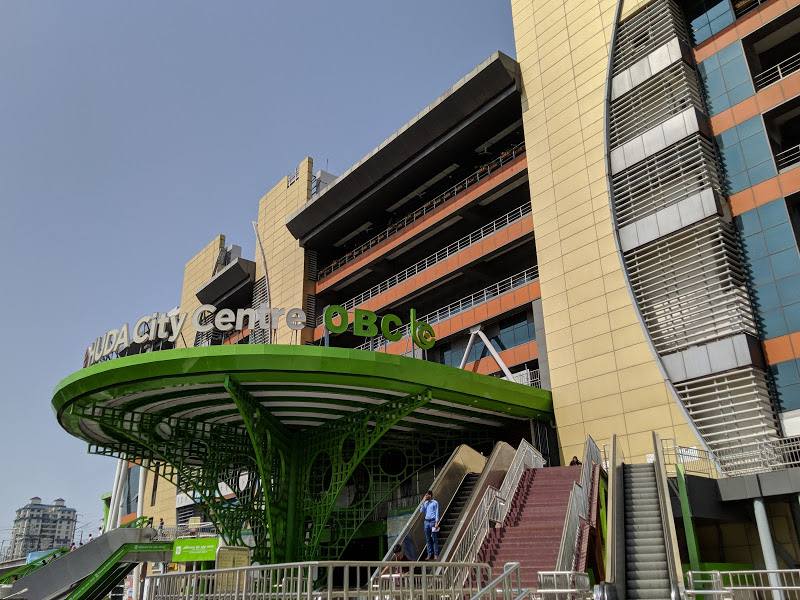 Picture Credits: Dip Biswas
Gurgaon people are in luck because the Huda City Centre Metro Station is the perfect spot for grabbing a bite before and after work, or just anytime in between! Metro Park (the food court there) has some interesting food joints like McDonald's, Dunkin Donuts and Fruit Inbox. You could also grab a quick bite at our personal favourite, Burger King or a Java Chip Frappuccino at Starbucks.
Apart from the food, what we're crushing on is the free library located on the first floor! You can pick up any book from the shelves in exchange for dropping off one yourself or just sit in the small seating area and indulge in some reading right there. 
There you go - now you know that metro stations are more than just platforms and are hopefully ready to explore all the magic they hold within them - scram!