Delhi
Bob's Milkshake, Nueva & Every Cool Eatery That Popped Up In May
May has been the month of bliss, and with the number of new & quirky outlets that have sprouted up in the city, just cement this fact. Over time, the concept of dining has been transformed drastically and popular opinion has been leaning towards breath-taking ambience and more refreshing experimentation when it comes to food.
Here's our hand picked list of supercalifragilisticexpialidocious joints that have unfolded carrying that whiff of freshness along!
Menchies Yogurt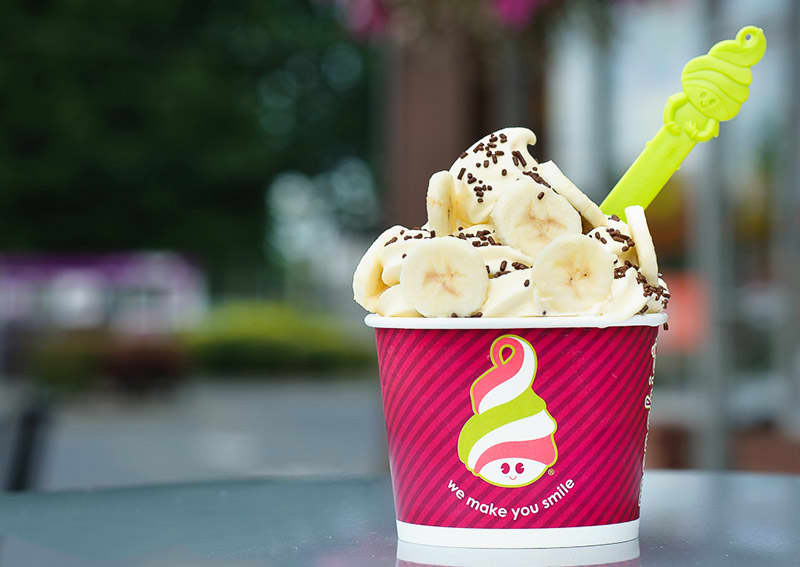 Focusing on quality, variety and innovation in order to produce the best-in-class frozen yogurt, this outlet can be found in the busy lanes of apna HKV. Their product line boasts gluten-free, vegan, and no-high-fructose, corn syrup options. Striving to use only natural flavours including real cake, cookies, spices, fruits and nuts, it'd be a shame to miss this one!
Meal For Two | Rs 300
Location | 26, Ground Floor, Hauz Khas Village
Hunger Nest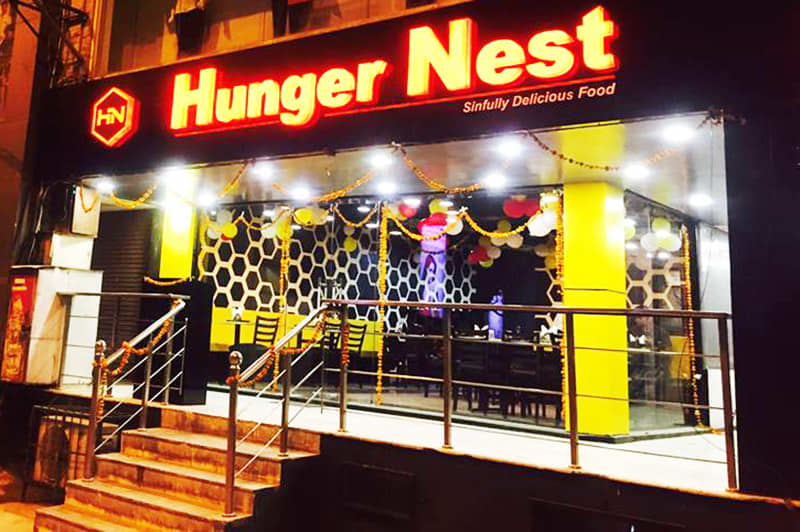 Located in Sector 18, the Las Vegas of Noida, this place boasts of serving some of the best lip smacking Mughlai dishes. Known for its superior chefs and their signature dishes, who've served the royals from generations, you basically gotta try out their offerings! (Psst. - they're open till 3 AM for all you night owls)
Meal For Two | Rs 500
Location | B- 1/6 Ground Floor, Sector 18, Noida
SANDWICH By Bun Intended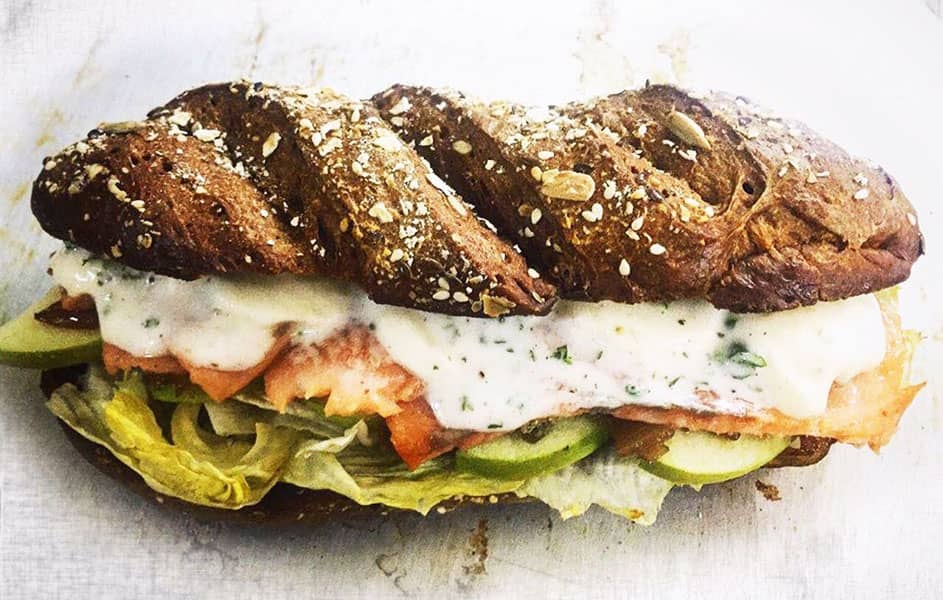 Giving a new meaning to the word sandwich, this outlet delivers happiness in and around GK I till 4 AM. Yeah, who knows when your hunger pangs might start? With a boatload of options to choose from, an astounding fusion of good food and also giving you an option to build your own sandwich, this place is totes worth splurging on. Oh, and did we mention, they serve satiating shakes too? Yeah, you're welcome!
Meal For Two | Rs 400
Location | GK I
Bob's Milkshakes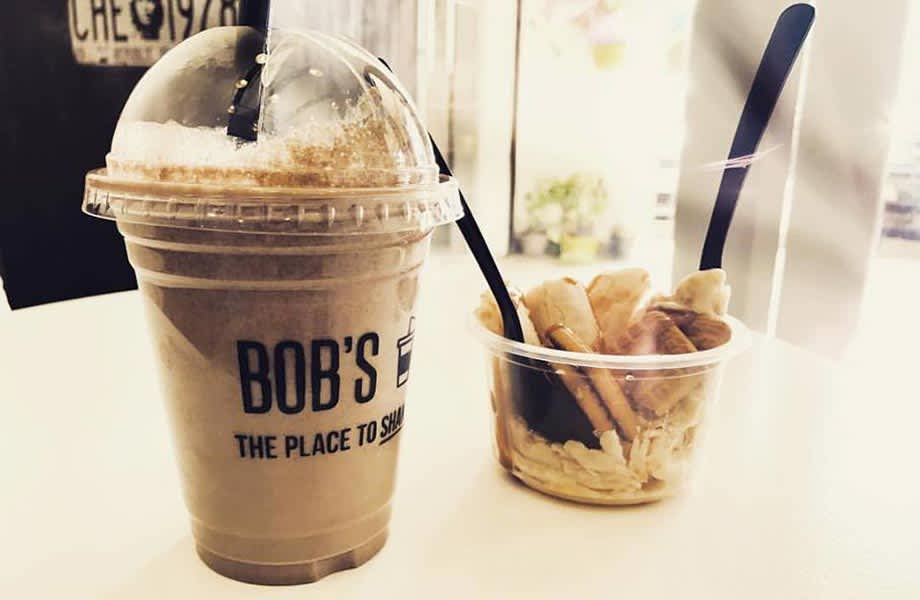 Ever heard of a Red Bull Milkshake? Insane right? But not for Mr Bob! This new outlet has opened its gates in Nirvana Courtyard, Sector 50, Gurgaon, where they not only have exceptionally good flavours but also allow their patrons to customize them according to their liking and taste. On top of that, why would you miss a place that serves such stupefying milkshakes and also offers ice-cream rolls with your favourite chocolates?? We just got goosebumps!!
Meal For Two | Rs 400
Location | C 31, Nirvana Courtyard, Nirvana Country, Sector 50, Gurgaon
Emoi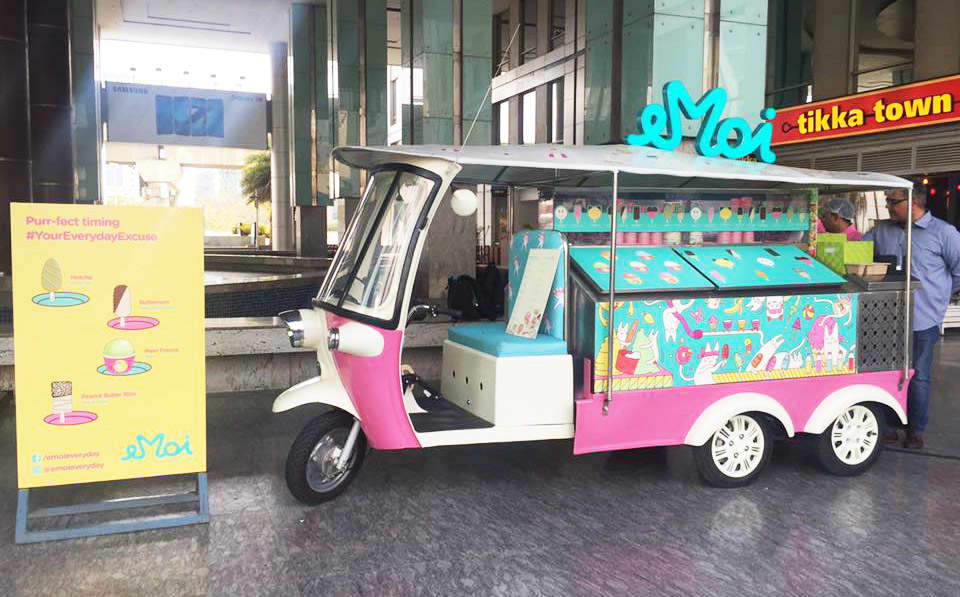 Been to Cyber Hub recently? Noticed that cute little pink ice cream truck? Well that's newbie Emoi for you!! With stupendous flavours up for grabs there, it becomes a tad difficult to choose just one (or three). But fret not as all the flavors are capable of giving you a new ice cream high. Go! Try them all out! It would be a sin to miss out on this one peeps.
Meal For Two | Rs 150
Location | DLF Cyber Hub, DLF Cyber City, GGN
Georgia Dakota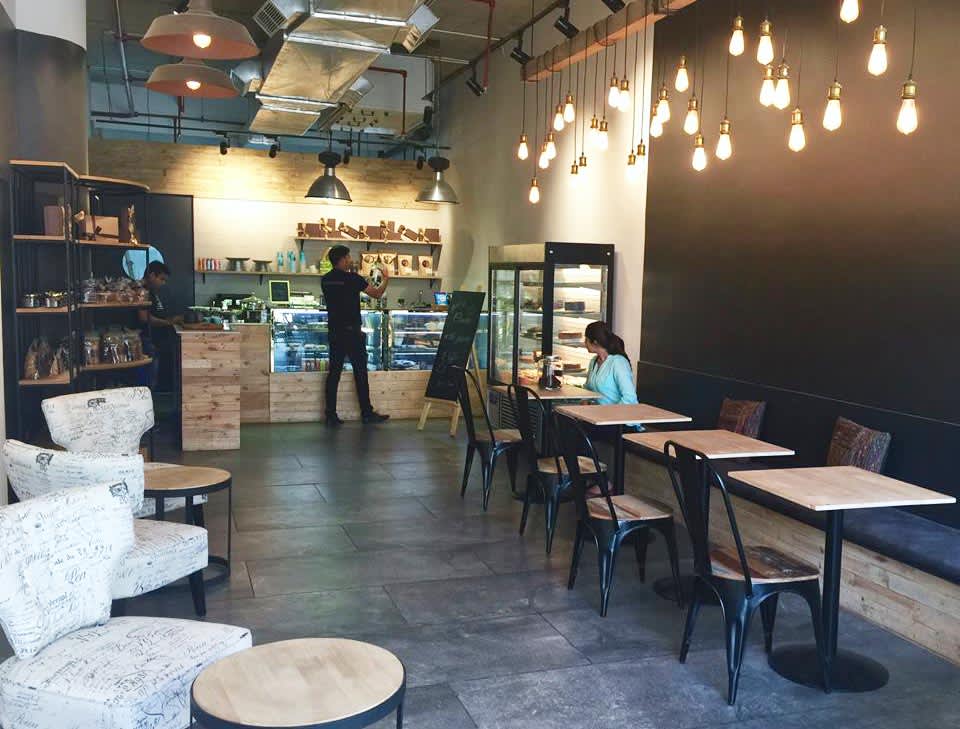 Some people get hungry just by hearing the word bakery! And that's where GD steps swankily in! It's a health bakery that started as small joint which has now expanded and has opened its doors in Gurgaon. The expansion also extends to its menu, where they went beyond their usual healthy baked goods and have added savoury eats such as Beetroot and Spinach Wraps, Focaccia Sandwich Stacks, whole wheat pastries, fresh fruit smoothies, chia berry puddings, overnight protein oats, super food salads and lots more. Come on by!
Meal For Two | Rs 450
Location | Vatika Business Park, Block Central Park II, Sector 49, Sohna Road, GGN
Zizo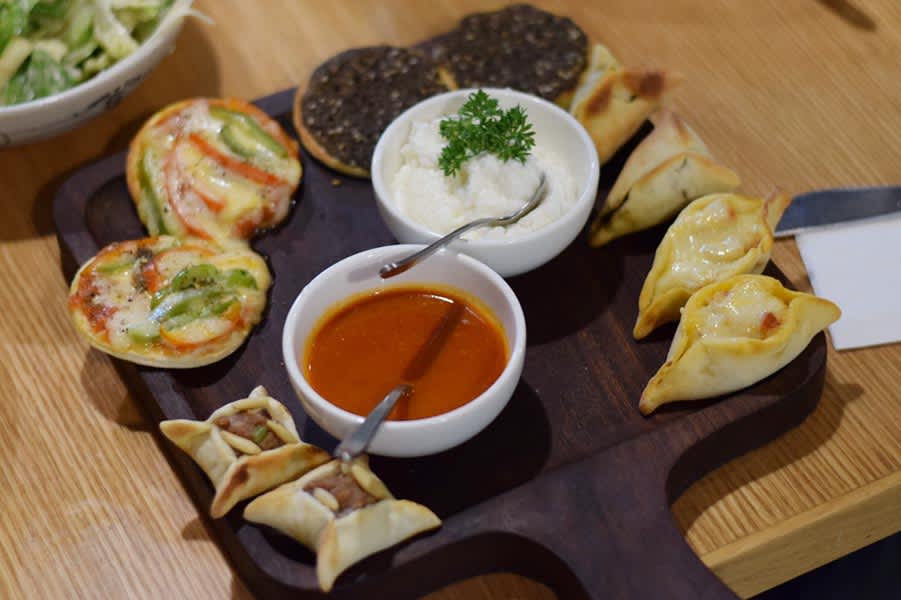 Known for its Lebanese offerings, Zizo is now making waves in Noida. One can surely expect a feel of a timeless slice of authentic Lebanon with a quirky ambience, well maintained interiors and needless to say - scrumptious food. You could say (and we certainly do) that it's the epitome of fast casual dining with a modern twist. Don't be surprised to find us there gorging on their servings!
Meal For Two | Rs 1,600
Location | DLF Mall Of India, Sector 18, Noida
What A Comic Show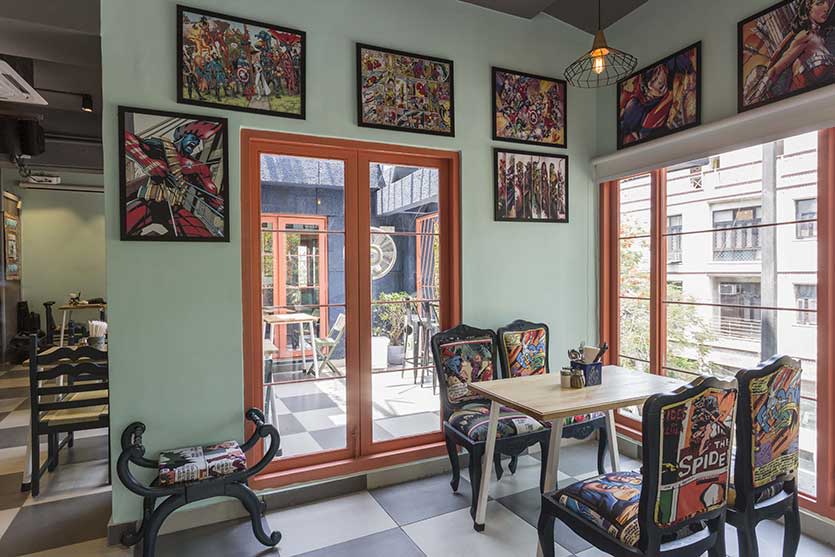 Talking about the décor, this place triumphs all. The presence of Superman, Batman and other Marvel and DC comic characters makes sure the food is served with super zap speed without any compromise on the quality *wink wink*. The ambience being the USP of this place, this place is super chilled out!
Meal For Two | Rs 1,200
Location | M-1, First Floor, M Block Market, GK II
The Altitude Cafe & Deli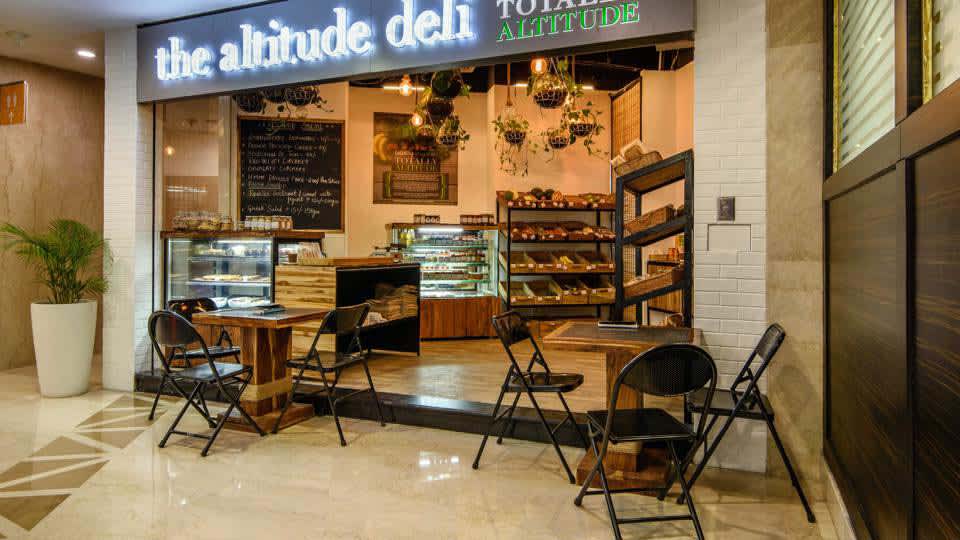 Nestled in posh Mehar Chand Market, this place is an answer for those who are in the quest for a kickass breakfast before they engross themselves in their busy schedules. Those looking for a quick bite, this is THE place to be; it opens its doors at 8 AM every morning and is known for its healthy breakfast and nutrition-rich menu. All we can say is, you will never miss breakfast again once you land up here!
Meal For Two | Rs 600
Location | 116, Mehar Chand Market, Lodhi Colony
Nueva By Virat Kohli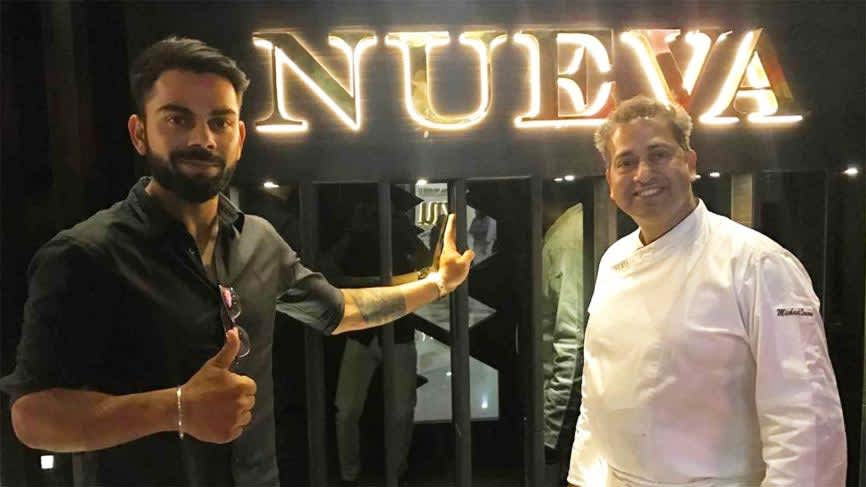 What happens when cricketers indulge in a venture so very different from their league? Well, it turns out pretty awesome, that's what happens!! This place is B-E-A-utiful! The ambience, the décor, the furniture, the food, the presentation - sigh! Serving South American delicacies, the menu showcases a reflection of Spain, Italy, Portugal, France and Japan. It's basically mandatory to add this place to your bucket list!
Meal For Two | Rs 2,500
Location | Ground Floor, Sangam Courtyard, RK Puram
Bistro 57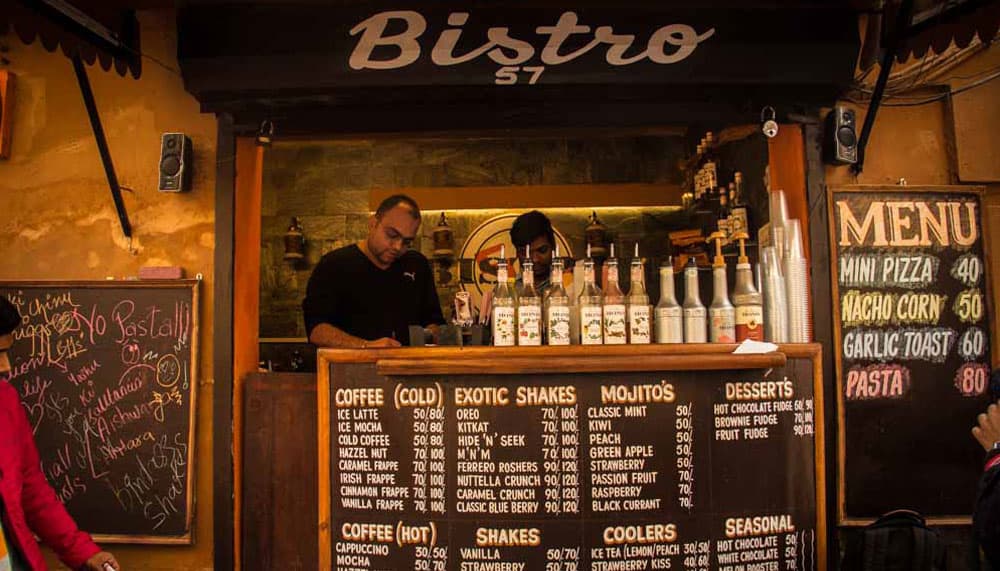 Deriving its name from the pincode of the area it's tucked into, this small, inexpensive restaurant surely serves some of the finest variety of fast food and beverages. Known for its eccentric fusion drinks, Bistro 57 is definitely making some noise! Do try their exotic menu of drinks when you end up here, they sure are a handful.
Meal For Two | Rs 500
Location | G-9, P.P. Towers, Netaji Subhash Place (NSP)
Soho Bistro & Cafe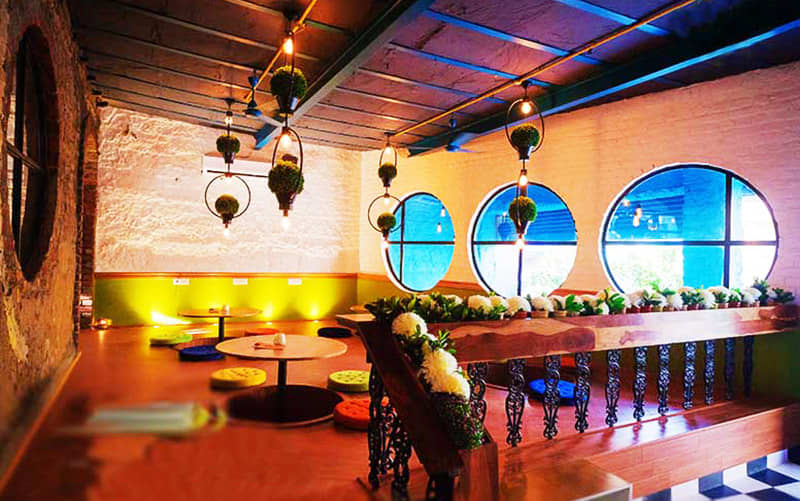 Located in up-and-coming Saidulajab, we were befuddled by the prima facie look of the ambience of this place. The decor just bewitches you and lures you in. The food is sumptuous, amazing and the service is sophisticated with a romantic vibe all over the place. Just a heads up, if you're planning to pop the question, we cannot think of a better place than this!
Meal For Two | Rs 700
Location | Khasra 264, Ground Floor, Westend Marg, Saidulajab, Saket
We've already got on our eye on all of these places and are heading over ASAP, how 'bout y'all?