Delhi
Boasting of Offering 'More Than 50' Options of Choice Delicacies, The Food Emperors of The Capital
Every Delhiite shouts aloud and boasts of the deliciousness of the city's food to sound superior in a group of pals. The reason is quite natural - Delhi is home to different communities from all over the country. People bring in their authentic dishes, but the city sprinkles a Dilli trademark over each of them. Always looking to have new experiences, this time we targeted some creative minds who have expanded the food horizons to a new level altogether. These food emperors of the city dish up more than 50 varieties of a certain delicacy they specialize in. Let's make them famous!
More Than 50 Types of Samosas @ Kumar Samose Wale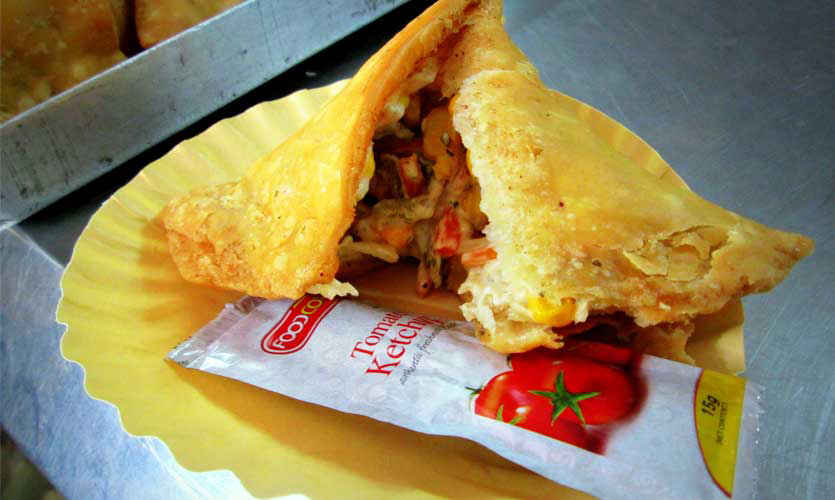 Honestly, this will not fulfill your air-conditioned-seating-and-eating goals, but Kumar Samose Wale is ever ready to drive you crazy over samosas. Think of any random samosa stuffing and you'll get it here. They even serve a Pasta Samosa! The outlet lies in a residential area with a jolly owner surrounded almost at all times with samosas. His Pizza Samosa rules over Delhi's taste buds and registers the maximum sales, just FYI!
Cost For Two | Rs 50
Location | Karampura, Near Milan Cinema
More Than 50 Types of Rolls @ Rolls Tiger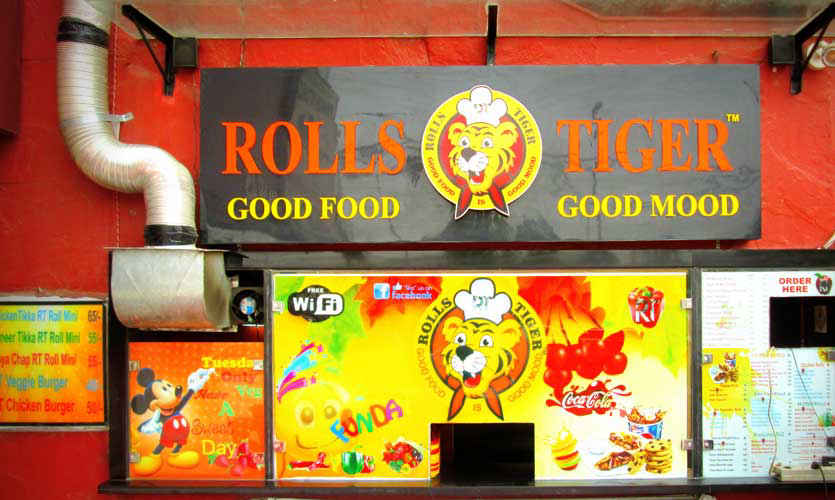 Nestled inside the local shopping complex of Netaji Subhash Place, this 6-month old rolls center is hugely popular with the masses. With almost 55 types of veg and non-veg rolls on the menu, Rolls Tiger is planning to launch 40 (woah) new varieties of rolls and a couple more branches in the city. The outlet holds an open area with a seating capacity of 15 people. The rolls are a rich blend of stuffing and sauces, making them ideal to indulge in!
Cost For Two | Rs 350
Location | PP towers, NSP, Pitampura
More Than 350 Types of Omelettes @ Rahul Eggs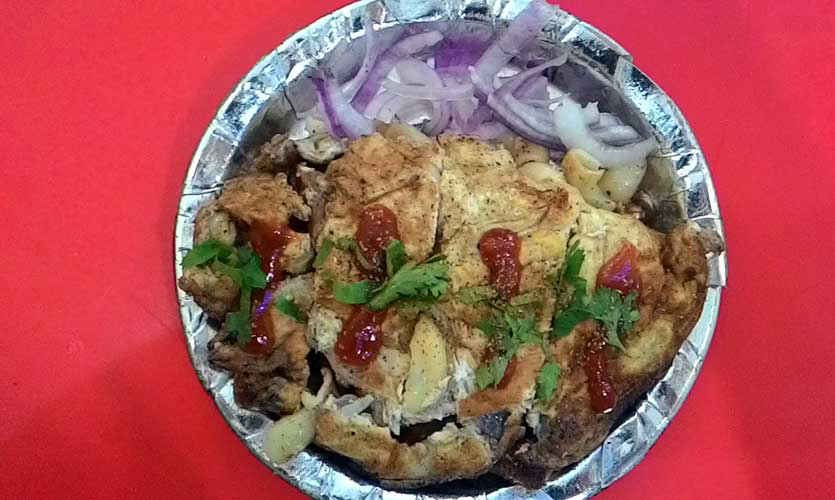 "Eggs can be whipped the way you want to"- inspired by this fact, Mr. Rahul Mehra headed over to the market and planned a menu of more than 350 kinds of omelettes! We were told that this air conditioned outlet was once an egg-cart in the same area. We tried their Jalandhari and Afghani Omelette and couldn't stop licking our fingers! The outlet is closed on Tuesdays, so plan your trip accordingly! 
Cost For Two | Rs 400
Location | Under Keshav Puram Metro Station (Red Line)
More Than 50 types of Momos @ Chalte Firte Special Momos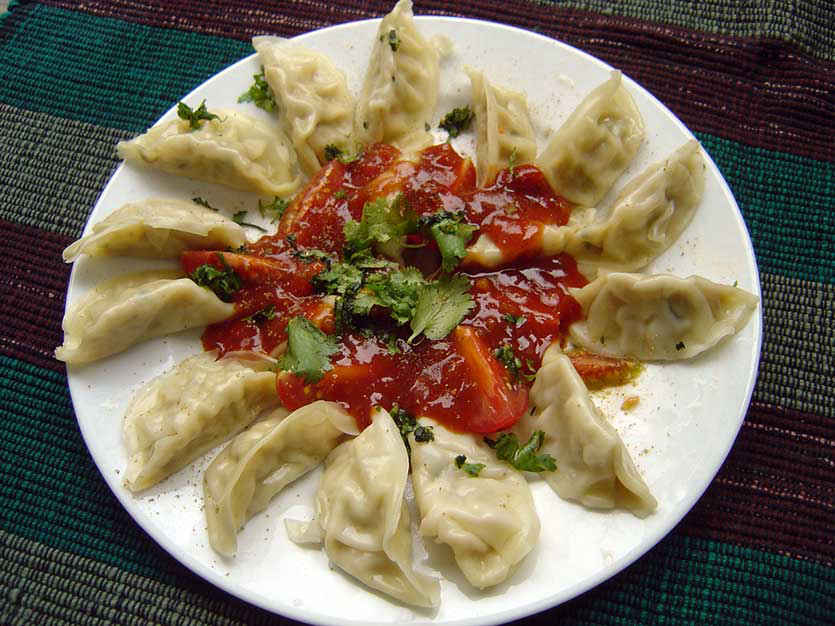 Momos have slowly and steadily become one of the most preferred comfort foods in the city; Chalte Firte has, however, taken it up a notch by adding more than 50 types of momos on its menu. It offers a decent air conditioned ambience with some good music plugged in. Be it tandoori, afghani, gravy, steamed or fried, Chalte Firte has every combination you could think of. Get a plateful of surprise ranging from Gravy Manchurian Momos to Dry Mozzarella Cheese Momos!
Cost For Two | Rs 250 
Location | Bungalow Road, Kamla Nagar (Near Mcdonald's)
64 Flavours Mounted Over a Single Chuski @ Chuski Da Chaska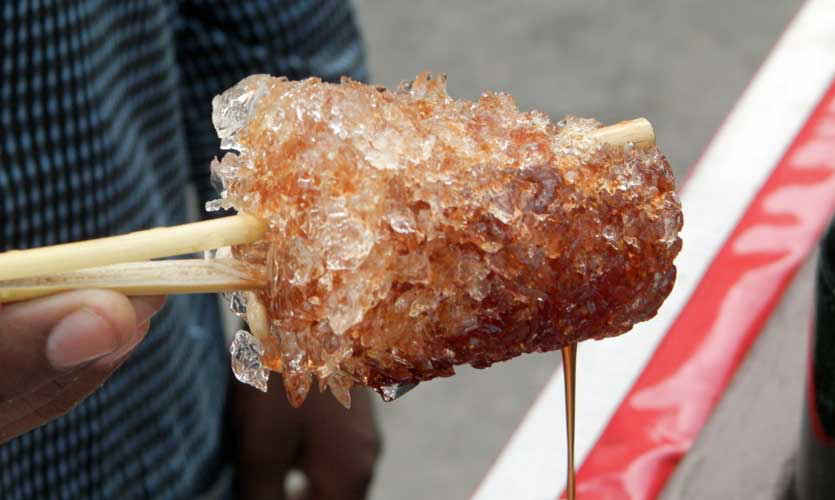 Cocktailing up a single chuski with a blend of Rajasthani and Punjabi flavours, this new concept is the perfect treat for chuski lovers. An umbrella-shaped gola with a topping of 64 luscious flavours can always be welcomed happily. As per the owner, people are falling in love with this very creative idea. So stop thinking and slurp on this chunk of heaven! We guess we've got you your post-dinner destination!
Cost For Two | Rs 100 
Location | Aggarwal Millenium Tower, Netaji Subhash Place