Delhi
Board Games Like Uno & Jenga, A Selfie Cold Coffee To Fries In A Cone, 5 Dishes We Tried At IceKraft
West Delhi walo, incase you haven't heard already, Mumbai's beloved joint - IceKraft has opened its very first outlet in Rajouri and because we never miss out on anything that's new in town, we headed straight to check this place out!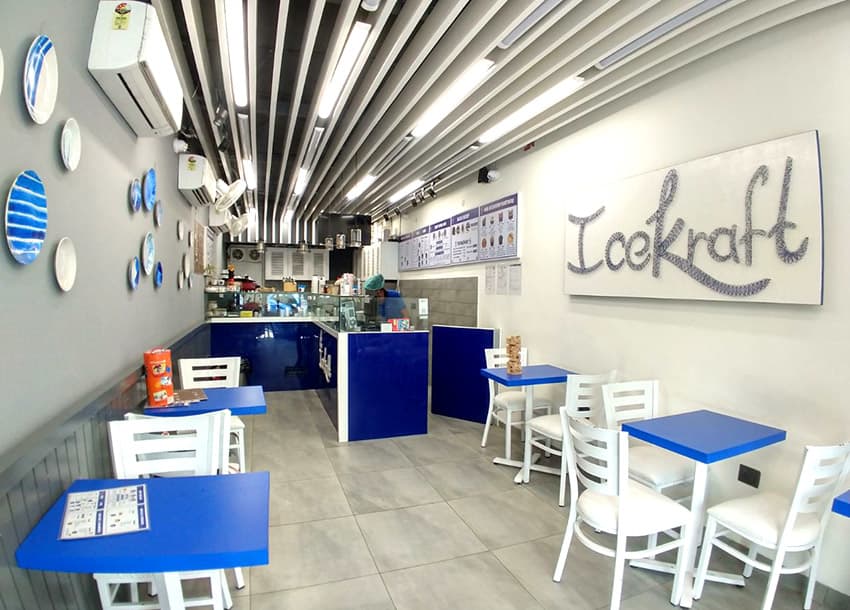 For starters, we were pleased with the interiors, the blue & white walls with matching furniture gave it a fresh appeal and the interesting choice of blue plates on the walls added to the quirkiness of the place! The best bit - you can play a game of UNO or Jenga while waiting for your orders, cool eh?! 
And now about the food, here's what we've to say:
1. Selfie Cold Coffee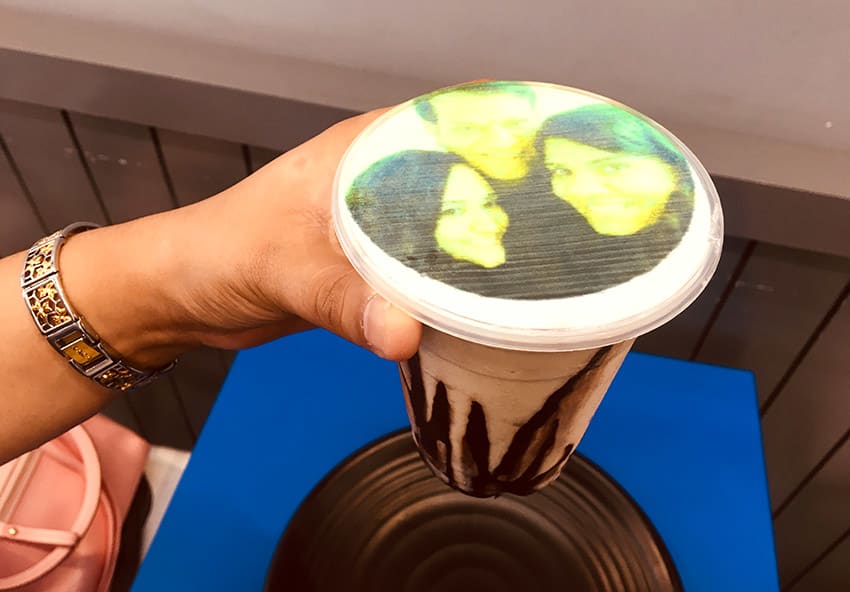 This one was our personal favourite because nothing can beat the heat like a classic cold coffee, and that's exactly what these peeps believe. We loved the extra dose of coffee (we asked for it) which was made to look pretty with our selfie printed on it which we were all too happy to slurp away. *Yay*!
Price | Rs 165 Onwards
2. Fresh Salad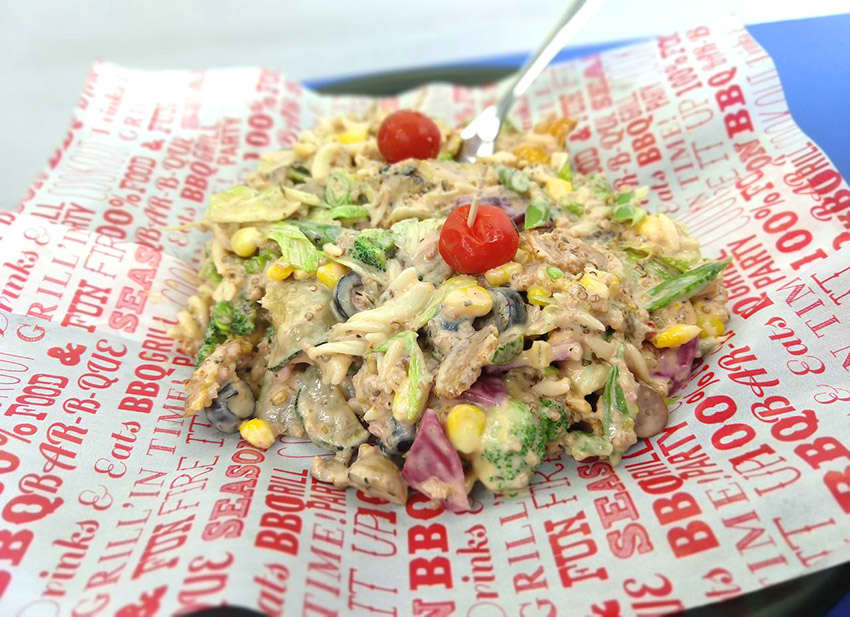 After the quick sugar rush that the cold coffee gave us, we ordered a plate of their fresh green salad and let us tell you it was well worth it 'cause it was loaded with veggies, mushrooms, french beans, broccoli & cherry tomatoes! And to add a li'l crunch, they topped it with nuts. About the sauces - our veggie delight was flavoured with a combination of the 1000 Island dressing, Caesar Dressing, Honey Mustard & loads of Mint Mayo *YUM*!
Price | Rs 129 Onwards
3. Cheesy Jalapeno Friffles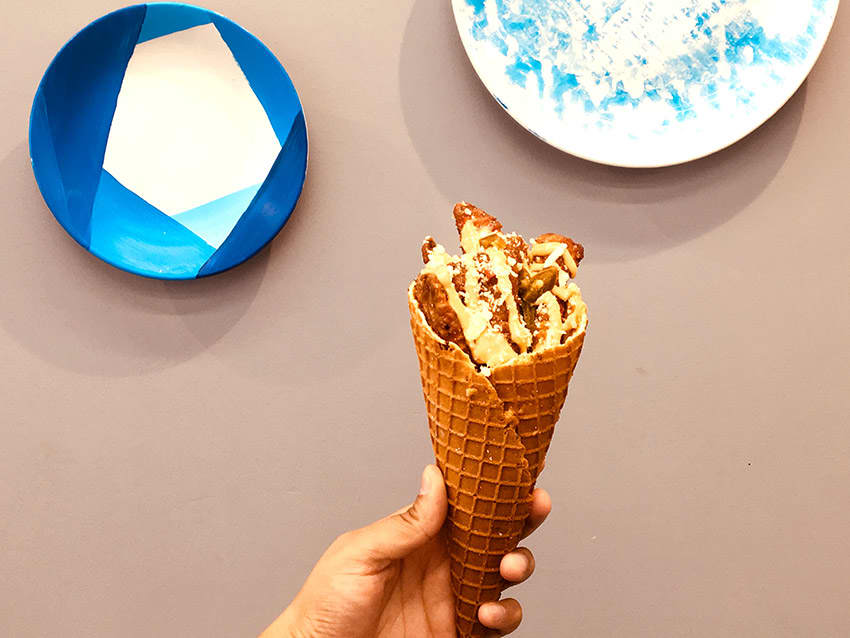 Now, this was a new addition to their delectable menu. These folks have literally crafted the good ol' fries and made them look all the more appetising 'cause they are served in a waffle cone! *YAS* which were loaded with a cheesy sauce and 1000 Island Dressing and topped with jalapenos and grated cheddar cheese. They tasted a li'l more salty than we expected but the combination of sweet and savoury was pretty good. 
Price | Rs 149
4. Banana Bread Waffle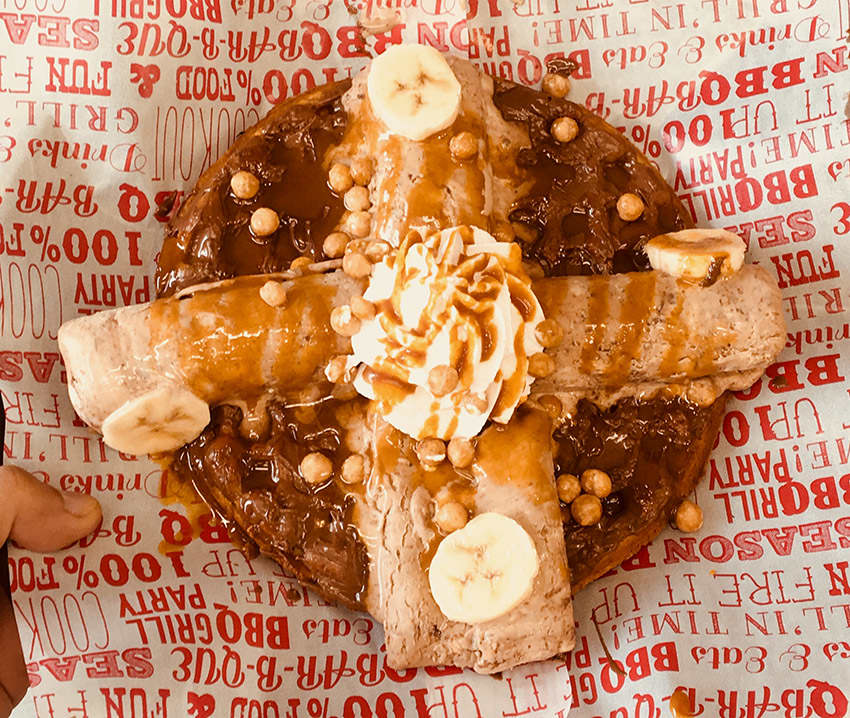 This sweet delight was HUGE and trust us guys, you need to call in your bhukkad buddies to finish the entire plate. It looked pretty when served, but we felt that the flavour of the Banoffee Pie Ice Cream took over the entire dish, leaving us a with a soggy and soft waffle! Thumbs down to this one.
Price | Rs 365 
5. Black Ice Cream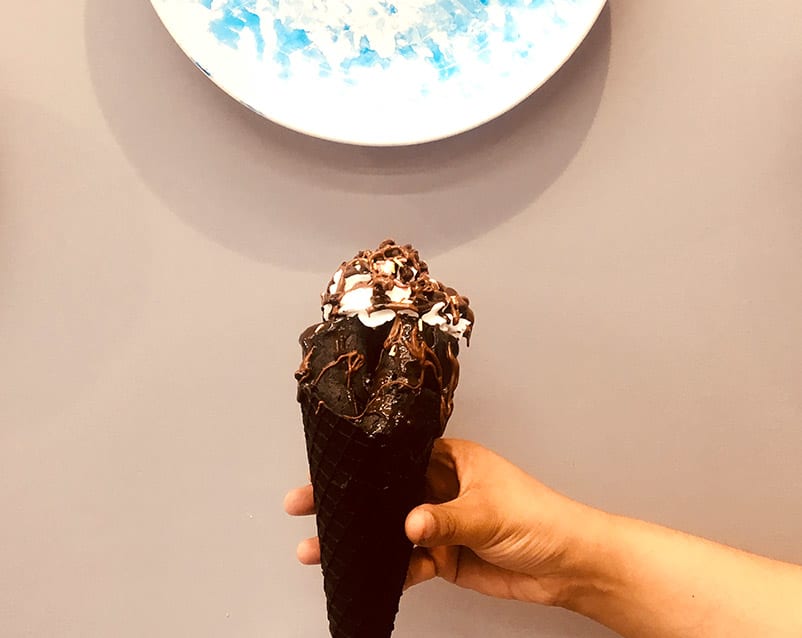 The craze for Black Ice Cream seems to be never ending and so we succumbed to the same! Made with activated charcoal, and tons of chocolate sauce and nutella, this ice cream screams SWEET in all ways possible. What we loved the most was that these lovelies let us see the ice cream in the making which made it all the better!
And so, we would definitely recommend all you foodies trying out this newbie!
Where | E-1, Shop 5, Ground Floor, Rajouri Garden
Check Out Their FB Page | https://www.facebook.com/icekraftRajouriGarden/