Your wedding is one of the most special days of your life, and every bride wants it to be more than perfect as during this time, all eyes are (literally) on her! Delhi has scores of great wedding makeup artists catering to all kinds of requests - be it to keep it real and simple or to bring out the diva in you. Here's our hand picked list of some of the best wedding makeup artists in Delhi! 
Anu Kaushik - For the Star Bride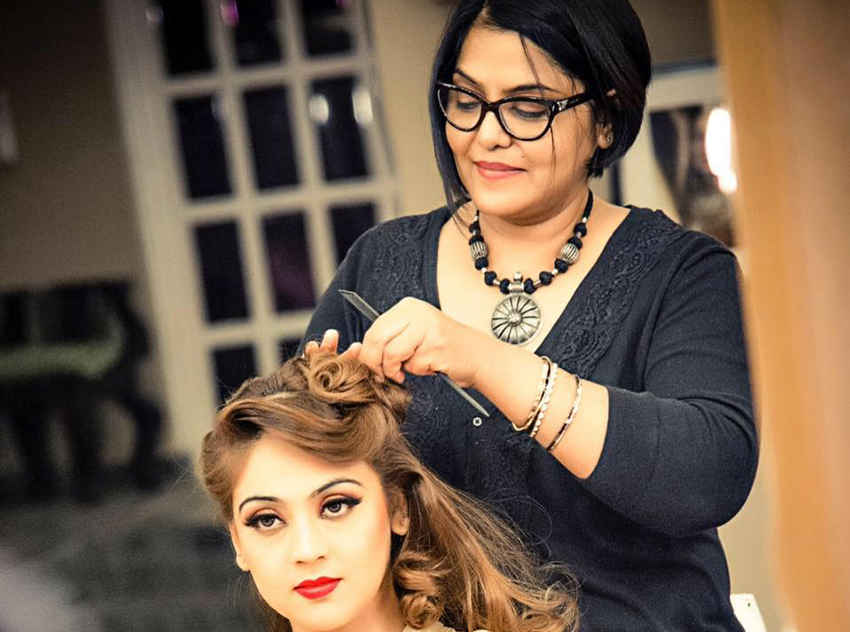 Anu Kaushik is one of the most celebrated makeup artists in the Bollywood and fashion circuit. While her eye for detail and creativity makes her stand out from the rest; her expertise and experience ensures you look effortlessly beautiful on your D-Day. She specializes in both hair and makeup, and thus offers the total package! She usually does not do trials. Give her a call!
Call Up | +91 9999 999 545
Location | 1, Meera Farms, Main Temple Road, Chattarpur
Here's Her FB Page | https://www.facebook.com/makeupanukaushik
Chandni Singh - For The Chic & Classy Bride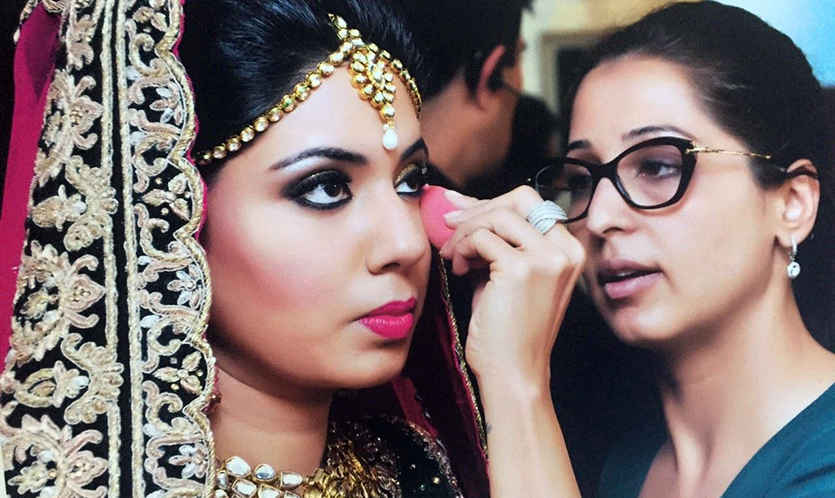 Chandni Singh, apart from being one of the premier makeup artists of Delhi, is an extremely amiable personality! She takes the time to address any and all skin concerns and your preferences, which is quite refreshing. Her makeup is subtle and classy without being too loud, unless that's what you're looking for. She only uses the best brands for makeup and hair styling, and also does chargeable pre-bridal trials so you can see exactly what you'll look like!
Call Up | +91 11 4166 6441 & +91 11 4166 6442
Location |15, Community Centre, New Friends Colony
Here's Her FB Page | https://www.facebook.com/chandni-singh-hair-make-up-82049103895/
Aradhana Khanna - For The Dazzling Diva Bride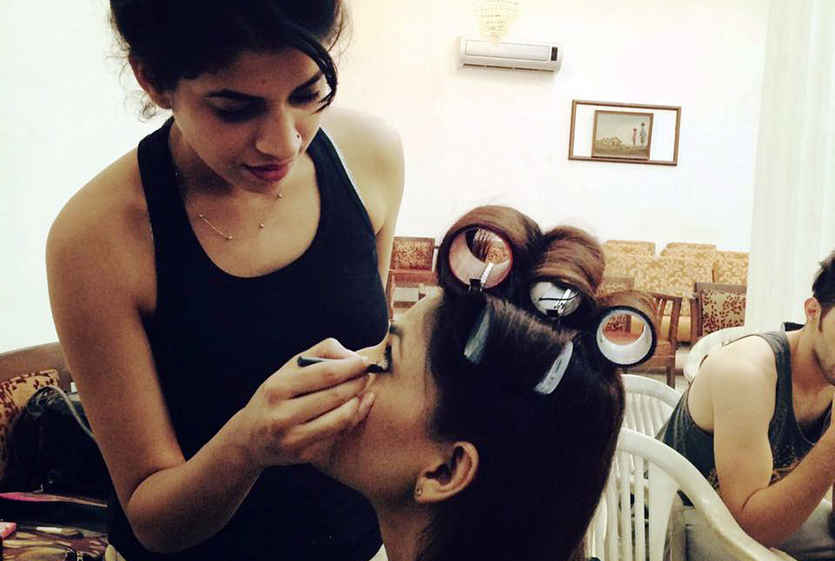 A warm and fun person, Aradhana has had the opportunity to work with one of the country's biggest style icons - Katrina Kaif, besides the likes of Bill Gates, Warren Buffett and David Guetta - need we say more? Thoroughly professional and most observant, the most rewarding aspect of her career has been the fact that she has helped to build the confidence of the many women she has worked with on their most important days!
Call Up | +91 9910 200 013
Here's Her FB Page | https://www.facebook.com/aradhanakhannamakeup
Jasmeet Kapany Hair & Makeup - For The Glowing Bride

Jasmeet Kapany is a makeup artist who is well known in the Delhi circuit, and is trusted by many for a flawless and natural look! Flip through the pictures of happy brides on her FB page and you'll know just what we mean. The focus on the eyes is definitely visible in every bride she's made-up, and she sure knows how to bring out the best in you - go check her out!
Call Up | +91 9810 236 429
Here's Her FB Page | https://www.facebook.com/jasmeet.kapany/
Shalini Singh - For The Radiant & Rosy Bride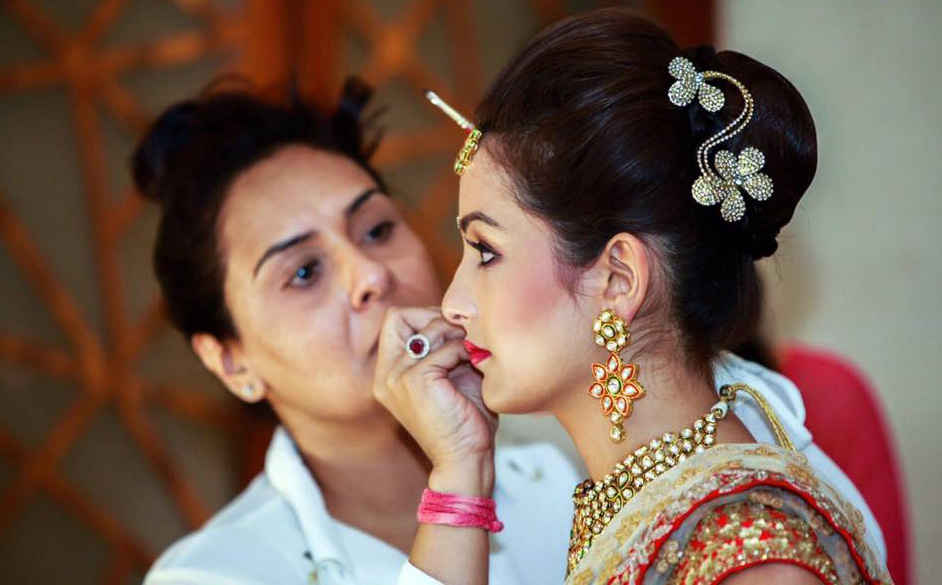 The ease with which she transforms a simple girl into a beautiful beaming bride showcases her superior talent and skills. The final look of the bride-to-be is always decided after detailed consultation with the bride regarding hair styles, draping, makeup and skin care. You can also opt for a makeup trial prior to the big day (Rs 5,000 per session). Sounds perfect, doesn't it?
Call Up | +91 9811 425 051
Location |Style Studio, D-45, Panchsheel Enclave
Here's Her FB Page | https://www.facebook.com/Style-Studio-by-Shalini-Singh-179761835409597/
Michelle Montes - For The Subtle Bride

Based in Delhi, Michelle Montes has worked her magic on supermodels such as Jesse Randhawa (omg!), Joey Matthews, Udita Goswami in fashion shows for CTC Brides of Asia, Le Visage and tons more high-profile events. Known for her subtle makeup techniques, and yet being able to highlighting a bride's strong features has made her a crowd favourite among all the young brides-to-be!
Call Up | +91 9560 183 996
Here's Her FB Page | https://facebook.com/MichelleMontesMakeup
Shruti Sharma - For The Unique Bride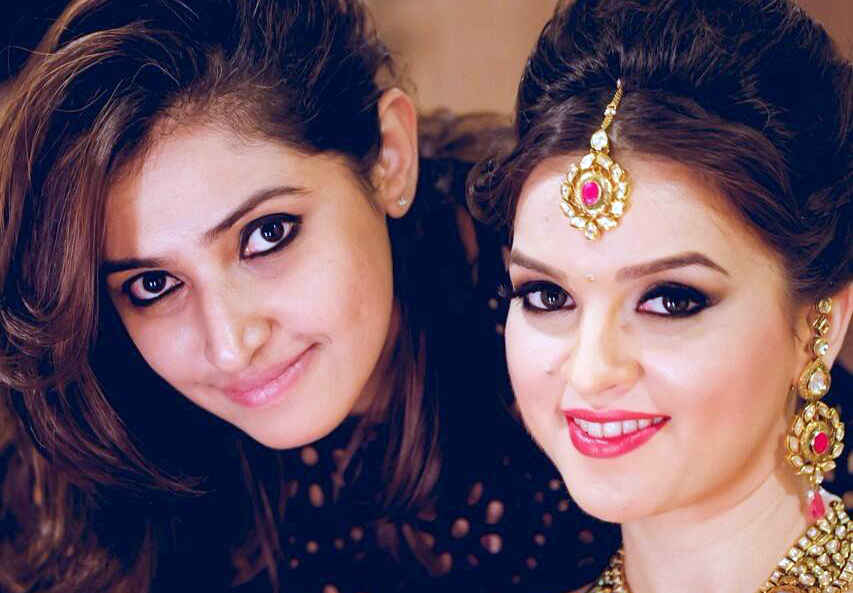 A talented and passionate artist, Shruti has created a unique space for herself among the makeup artist circle. Known for her pretty shades of lipsticks and cheerful nature, she believes in bringing out the bride's personality through her makeup techniques. She does paid trials, if requested. Flip through her Facebook page and you'll see smiling, pretty faces and you could be one of them - go see!
Call Up | +91 8800 578 358
Location | No. K-128, South City I, Gurgaon
Here's Her FB Page | https://www.facebook.com/shrutisharmamakeup/
Vidya Tikari - For The Dramatic Bride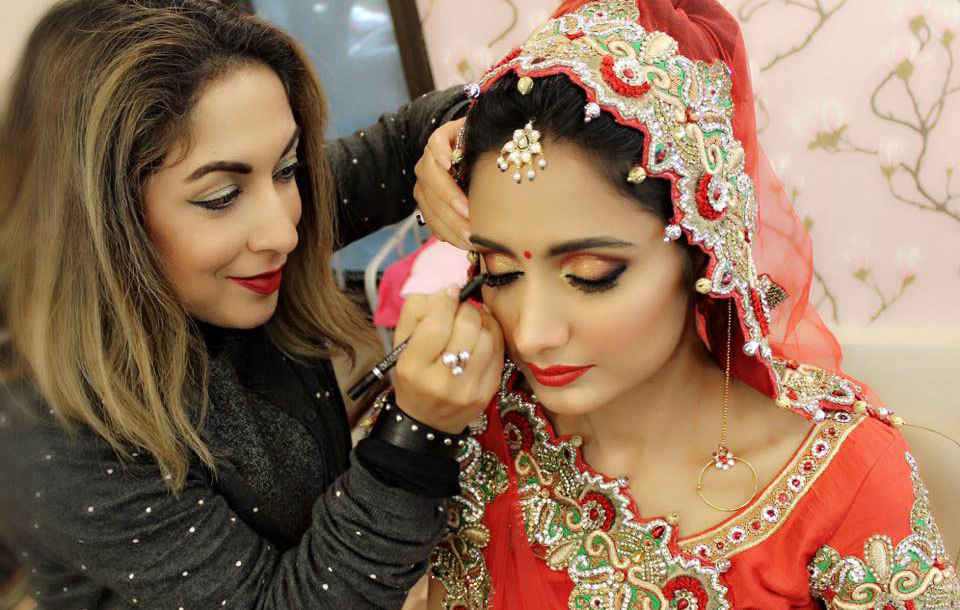 Vidya Tikari has worked her magic on countless number of brides over the years. Those who have hired her will vouch for her professionalism, experience, creativity and versatility and this includes numerous brides and Bollywood heroines (Madhuri Dixit, Bipasha Basu and Malaika Arora Khan, to name a few!). Her studio boasts many well trained makeup artists, who are professional and well experienced. 
Call Up | +91 11 4163 5074 & +91 11 4163 0940
Location |  Studio, B-21, First Floor, Lajpat Nagar II, Behind Metro Pillar No. 10
Here's Her FB Page | https://www.facebook.com/MakeUpArtistVidyaTikari
Sakshi Malik - For The Modernistic Bride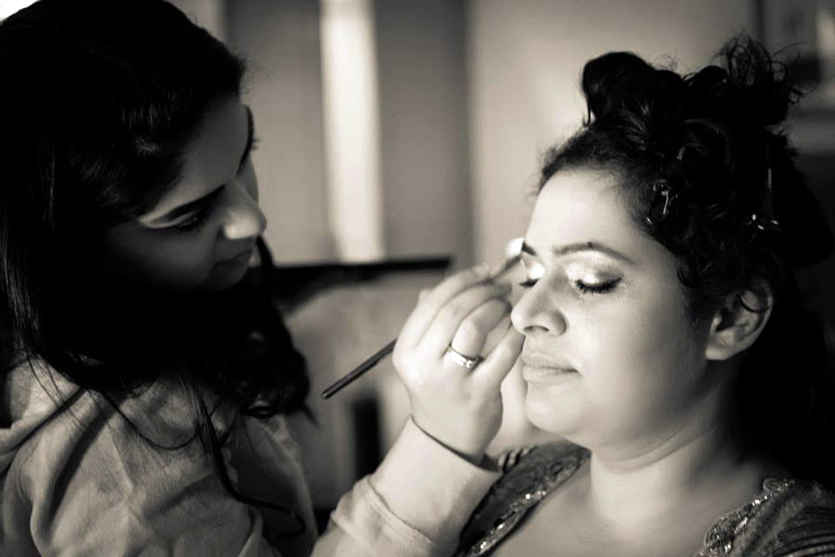 Her scope might be more contemporary but her style is chic and classic! With a number of years of experience in fashion, beauty, bridal and celebrity makeup, Sakshi Malik is among the top new-age makeup artists of Delhi. She has worked with magazines such as Marie Claire, Cosmopolitan, The Man, Femina, Maxim, Atelier on fashion and editorial shoots. Go check out her work and see for yourself!
Call Up | +91 9871 365 652
Here's Her FB Page | http://bit.ly/1RuB411
Ambika Pillai - For The Sparkling Bride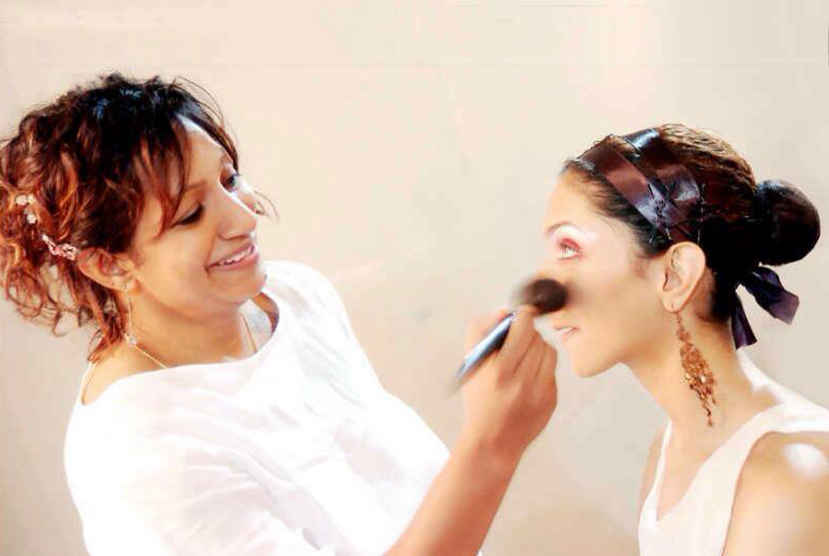 Ambika Pillai is a name that is synonymous with perfection! She is quite simply the very best in her field. Her portfolio is very impressive and she's won numerous awards. This means that she will transform you into a dreamy bride with ease and consummate skill. Whether you want to be the bright sparkling bride or if you prefer the subtle look, Ambika Pillai and her team of professionals will make sure that your dream comes true and how!
Call Up | +91 11 4001 0000 & +91 11 4001 0200
Location | Wave Shopping Arcade, M-4, 2nd Floor, South Ex. II
Here's Her FB Page | https://www.facebook.com/ambikapillai/
Already making mental notes to call them up for quotes? Better get in there fast ladies, these makeup maestros book up fast!