Delhi
Blood, Sweat & Tears | The Stark Reality of The Craftsmen of Dariba Kalan
We've often visited Dariba Kalan, also known as the 'Street of the Incomparable Pearl' in pursuit of ornate jewellery ranging from silver, gold, kundan to polki and diamond jewellery, besides costume jewellery. However, today, we speak not of shopping for all things shiny and new but the people, the backbone behind this industry who toil day and night in questionable conditions simply in order to make ends meet.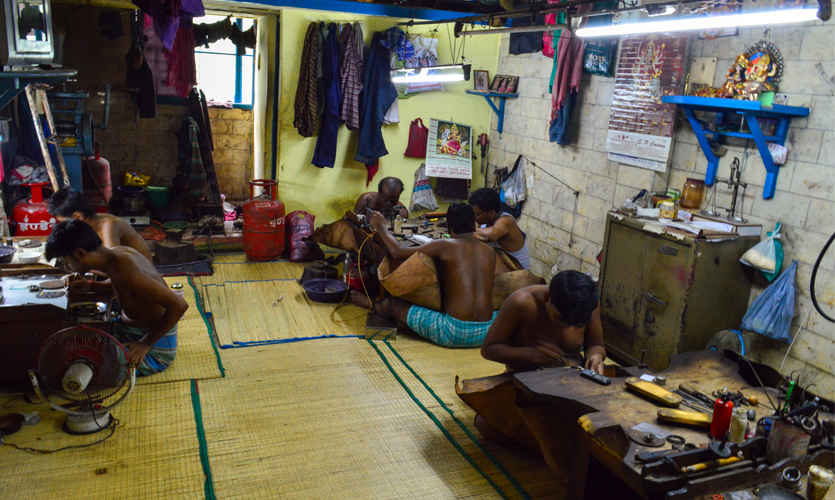 What They Do | Diamond/gold jewels craftsmen, makers of heating elements, bangle makers, bangle waxing craftsmen, local importers of jewels, jewel moulders and metal engraving craftsmen. Their hub is in the innermost parts of Dariba area and they live in the inner streets of Dariba.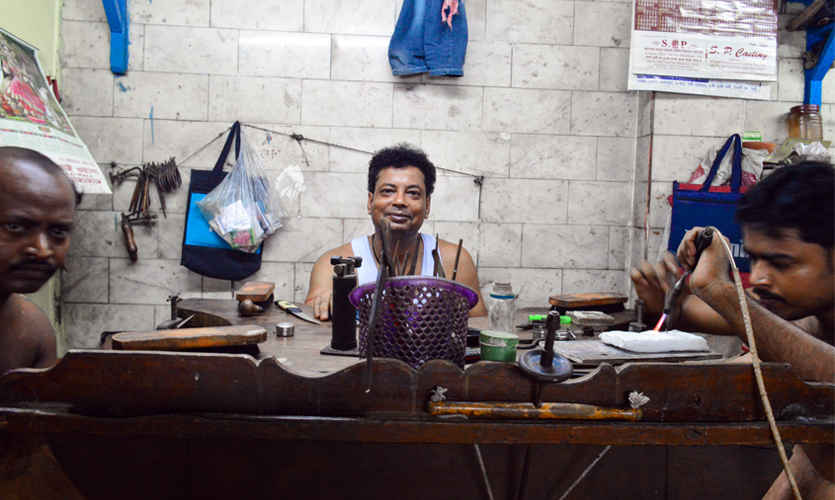 Where They Come From | You can find them mostly living on the first or second floor of every house in the street. Whether it's a myth or a fact – they are all Bengali people and they commit themselves as the only people who can craft diamond jewels. Other metal workers and craftsmen are from UP, Kannauj and Firozabad.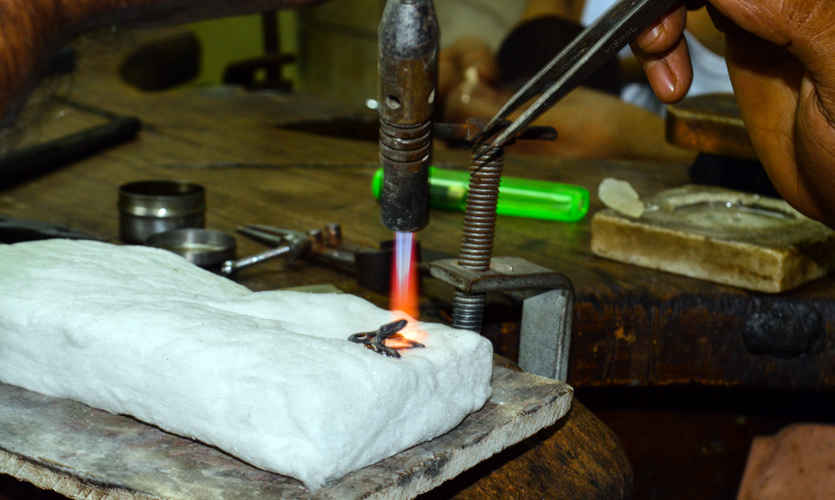 Harsh Work Timings | They have to work from 9 - 10 AM in the morning to 5 - 6 PM in the evening, but in the seasonal times like festivals or when their bosses want, they have to work for around 16 hours nonstop. They lament that they are not getting paid enough wages, and because of this, their livelihood gets worsened day by day.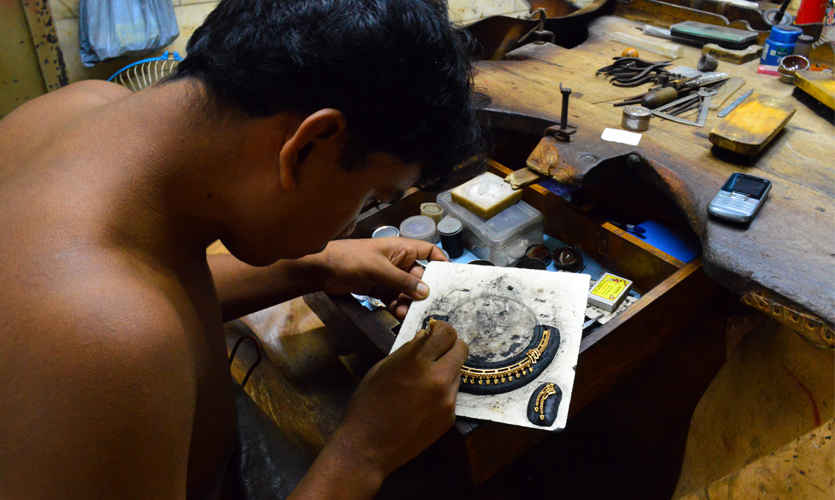 Miserable Pay | Their bosses pay them around 6,000 rupees and in this small amount they have to pay for their electricity expenses, food and any other add-on facilities required by their bosses and there is no prospect of promotion - rather they get demotions! We came across an old man who has been working from the past 35 years but his salary has only managed to touch roughly 8,000 rupees!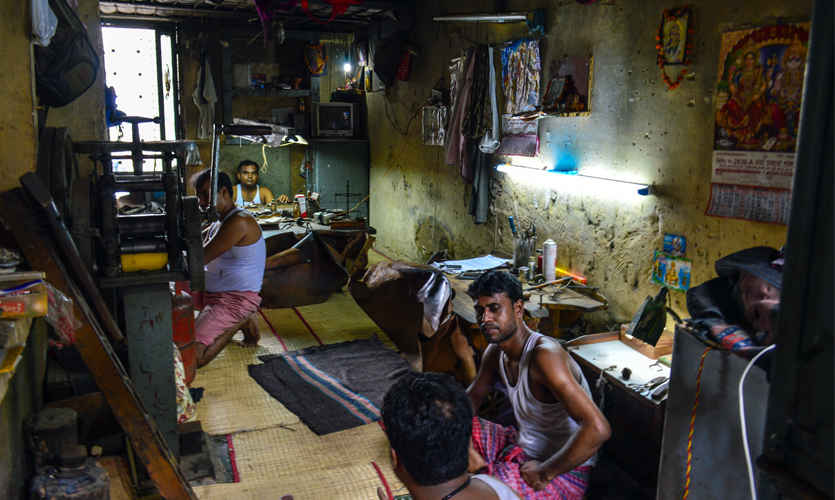 Living Conditions | Misery, separation from home and a will to make their lives better is what they all dreaming of. They have only one room constituting of around 6 - 10 workers in which they have to sleep, work with machines as well as cook. The area is very unhygienic, but the workers try their best to keep their area tidy and clean.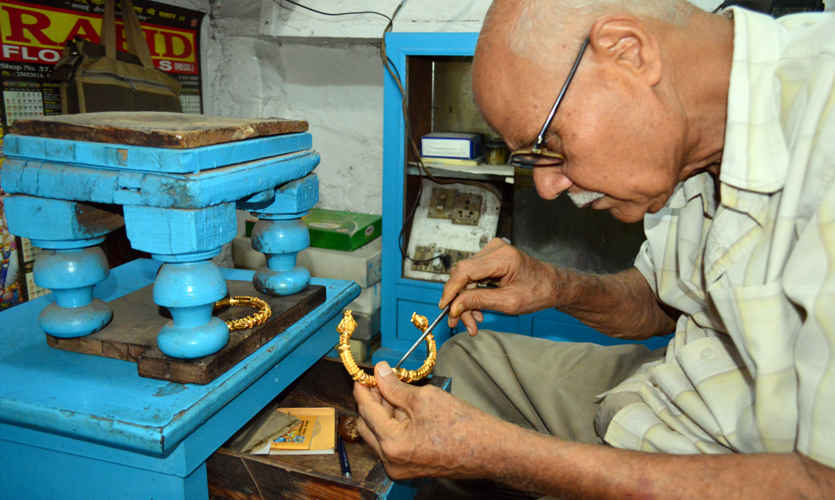 In a lavishly elegant environment consisting of amazing shops and a worry-free luxurious life with a Rolex watch found on almost every showroom / shop owner and selling merchandise on their own decided prices, the shopkeepers are making big money. In quite a stark contrast, the workers are living in miserable conditions with low wages, temporary jobs with no security and the fear of losing their value in the market.
So the next time you're out shopping and bring home a piece of jewellery, take a minute to be thankful, to be grateful and most importantly be compassionate!