Delhi
25 Things All 90s South Delhi Boys Will Definitely Relate To!
Nothing beats the 90s and nothing beats South Delhi boys. Here's a list of things you'd definitely remember if you're a Delhi guy who grew up in the southern part of the city in the 90s. Take a look and share a laugh over old times!
So Delhi boys, tell us which of these things resonate with you!
1. You wore the baggiest Wu Tang's / FUBU shorts back in middle school.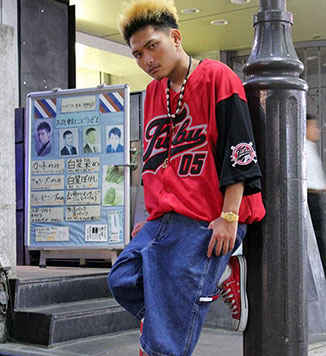 Picture Credits: Upperupper
2. You waited in line to get inside the Mocha outlet outside M Block Market in GK.
3. The coolest thing to do for you in 2003 was to hang out in the PVR Anupam Saket / Priya Vasant Vihar markets.
4. You wore Nike, and later Converse kicks to school while the other kids wore Gola / Bata.
5. Delhi was (and still is) a triangle to you, with Friends Colony, Vasant Vihar and India Gate being the 3 vertices.
6. The only reason you crossed the DND flyway to Noida was to party at Elevate.
7. You actually attended the WWE RAW Tour of India in 2002!
 8. When you hear the words 'Aztec World', what comes to your mind is playing Counter Strike at a Reliance Web World!  
 9. Prince Paan / Panditji outside Claridges FTW.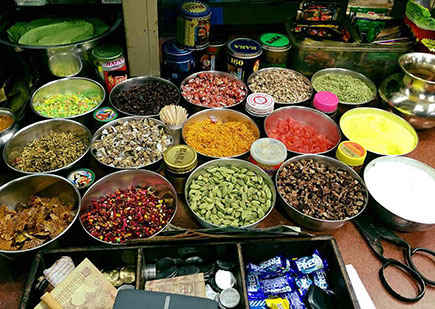 Picture Credits: Prince Pan Corner
10. You also were the proud owner of the Reebok DMX (with the air bubble) / Iverson 3 keds.
11. Midnight munchies meant Moolchand Paranthe Wala, Machan or Yellow Brick Road.
12. You actually remember going to TC before it got shut the first time.
13. Clubbing meant Decibel / Capitol / F Bar / Rick's /Manre...you get the drift.
14. Oh also, farm house parties!
15. You went to Monkey Bar when it was actually the Ministry of Sound.
16. You had your first sheesha at Hookah in VV or Village Cafe in SDA.
17. You don't get the hype about HKV, because on the inside you'll always be a Khan Market boy!
18. Your cellphone portfolio over the years included - Nokia 6600/7610/Communicator/ Moto Razr/Samsung Blue i.
19. Early evenings were spent inside smoky basements playing pool/snooker.
20. Your dad's pride and joy in 1997 were his Siemens walky-talky and his Opel Astra.
21. You've celebrated at least one birthday party at Essex Farms!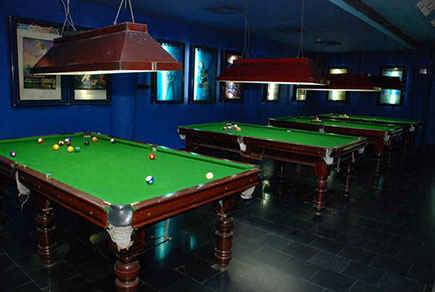 Picture Credits: Essex Farms
22. You followed the EPL before it became the cool thing to do.
23. The rain dance at Defence Colony Club / Gymkhana and our local clubs were social events never-to-be-missed!
24. You went to that infamous and epic '08 party.
25. You still don't know where Dilshad Garden is!
Share, like and forward to your best buds who shared this wonderfully simple and awesome time with you!​
This list was contributed by Sidharth Dhawan (@dh1opinion). An ISB and CBS grad, Sidharth is a Delhiwallah who didn't forward that chain email to 13 of his closest friends 17 years ago.