Delhi
The Dwindling Remains Of The Erstwhile Essential Black & Yellow Top Taxis Plying The City
The black and yellow ambassador cabs are reminiscent of one's childhood days. When owning a private car was still considered a luxury, travelling by these sturdy ambassadors painted in a standard black and yellow marked the travel method for all middle class families in the capital. The hue of these bulky ambassadors acted as the identification marker for the taxi services, something similar to the popular black cabs in London, and these black and yellow cabs enjoyed a successful stint in the absence of alternative taxi service providers. 
However as the years passed, the taxi scenario in the city changed drastically! Govt. policies and opening of taxi services as private ventures implied the extinction of the famous black and yellow cabs of Delhi. The private entrants hence marked the exit of the black and yellow roofed cabs as the private cabs were an instant hit with lesser charges, doorstep services and an environment-friendly tag with CNG-fitted cars. 
Fighting The Odds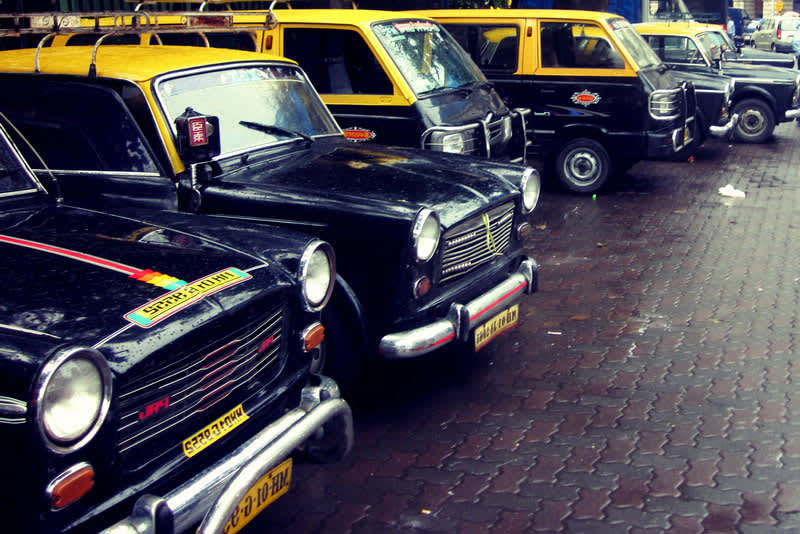 Though the sturdy ambassadors suffered heavily due to the govt policies of allowing private entrants, it still managed to survive. The black and yellow roofed top might not be as popular as they were before but, nevertheless, if you want to travel through the historical hotspots of the capital, the ambassadors are a good choice. The few that managed to bounce back have refurbished their taxis and fitted them with CNG. Treading the CNG route has also enabled the taxi providers to lower their fares and thus try to be at par with the various radio cab services.  
The Problem Remains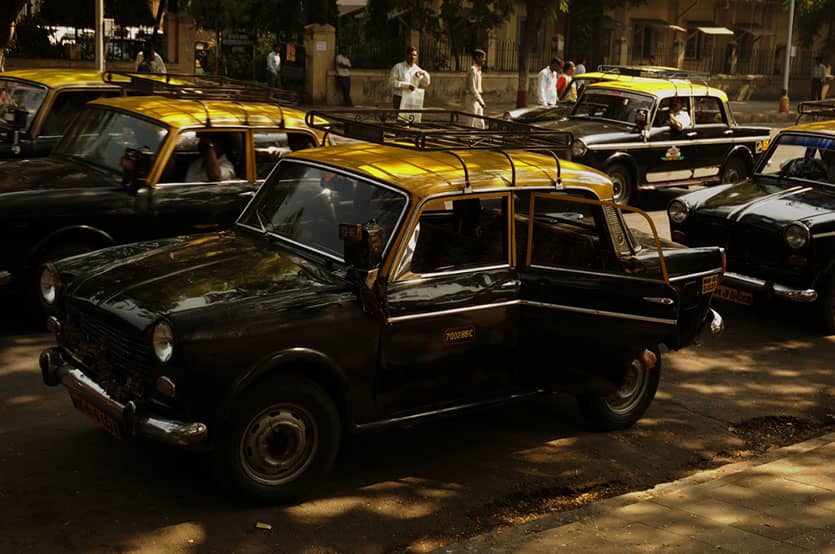 Although the lowering of fares has brought them back into business, the continued absence of convenient facilities still remains a problem. Rather than hunting for a black and yellow cab, you would much prefer to punch in a few clicks on your smartphone and use the services of the radio cabs. Even though the black and yellow roofed taxis have provided the best of services in the past, the few that still exist have failed to receive enough encouragement from the government. Apart from the fares and doorstep convenience, the large scale advertising by private cab companies has sprung up as another issue to be battled by these black & yellow cabs. 
The official Delhi Tourism website hosted by the government contains no more than a few words and fare information on the black and yellow cabs. An effort from the government to boost the legacy of the black and yellow cabs can work wonders for their services. The legacy of the sturdy ambassadors can be carried forward with investment of some time and money. 
Radio cabs are now almost exclusively patronized by daily commuters and the black and yellow cabs can be promoted as a tourism option to experience Delhi aboard these traditional taxis and relive the days gone by! Fingers crossed!